Caissie Levy as Elsa in Frozen (Deen van Meer, courtesy Disney)
Let it gooooo! The much-anticipated musical version of Frozen, with choreography by the fabulous Rob Ashford, opens on Broadway tonight. And to get you even more excited about this latest dancy Disney venture, the show's team just released a brand-new trailer—a sneak peek at how they've translated the film's special magic into perhaps-even-more-impressive stage magic.
Keep reading...
Show less
Jelani Alladin (left) as Kristoff and Patti Murin (right) as Anna in Frozen (photo by Deen Van Meer, courtesy Samuel Deangelis)
Everyone's favorite animated Disney movie—starring Anna, Elsa, Olaf, and, of course, "Let It Go"—is headed to the stage. Frozen begins previews this month at Broadway's St. James Theatre and will officially open in March. The good news? It'll feature all of your favorite movie moments. The even better news? There'll be tons more dancing in the show than in the film, thanks to choreographer Rob Ashford (of Thoroughly Modern Millie, How to Succeed in Business Without Really Trying, and live television events "The Sound of Music Live!" and "Peter Pan Live!" fame). Dance Spirit spoke to Ashford to get all the cool details.
Frozen begins previews February 22nd and opens March 22nd.
Keep reading...
Show less
OK, so you've actually already "met" him—several times. He's the Tony-winning choreographer responsible for Hugh Jackman and Beyoncé's epic musical number at the 81st Academy Awards (which earned him an Emmy, making him a Tony- and Emmy-winning choreographer). He's also the man behind last year's dance-tastic Oscars ceremony and NBC's The Sound of Music Live!...
It's Rob Ashford!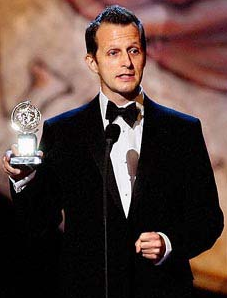 Rob Ashford accepts his Tony for best choreography in Thoroughly Modern Millie in 2002 (photo via Pittsburgh Post-Gazette)
This guy's known for getting non-dancers to shake it. (Exhibit A: He had Daniel Radcliffe pirouetting in How to Succeed in Business Without Really Trying.) So just imagine what he can do with a fellow dance aficionado like Ellen!
Unfortunately, when it comes to spilling the deets on this evening's performances, Ashford's keeping his lips sealed. Sigh. Suppose we'll just have to tune in tonight to find out!
In the meantime, here's a clip of Ashford's Emmy-winning choreography from the 2009 Oscars to tide us over:
Dec. 05, 2013 10:21AM EST
What, you ask, could be better than a holiday-season telecast of that classic favorite, The Sound of Music?
How about an all-new version of the iconic musical? How about an all-new version of the iconic musical featuring "American Idol" sweetheart Carrie Underwood, Broadway darling Audra McDonald, "True Blood" hottie Stephen Moyer and Broadway/"Smash" star Christian Borle? How about an all-new version of the iconic musical featuring that whole list of big names—and broadcast LIVE?
Odds are, unless you've been living under a rock, you've heard about the amazingness that will transpire on NBC tonight at 8/7c. But today, as the actual hour approaches, I, for one, am having a hard time concealing my giddiness. Did I mention that Broadway director and choreographer extraordinaire Rob Ashford will be directing this whole shebang? That means we're hopefully in for not just great singing, but some pretty high-caliber dancing.
Here's a little "Making of The Sound of Music" video to tide you over until 8 pm. And if you still want more (of course you do), check out the official Sound of Music LIVE! website, which has a collection of behind-the-scenes photos and interviews with cast members.
Now I'm going to go pat myself on the back for not using a single lyric-based pun in this post. Because good cheesy lyrical references are a few of my favorite...DANG IT.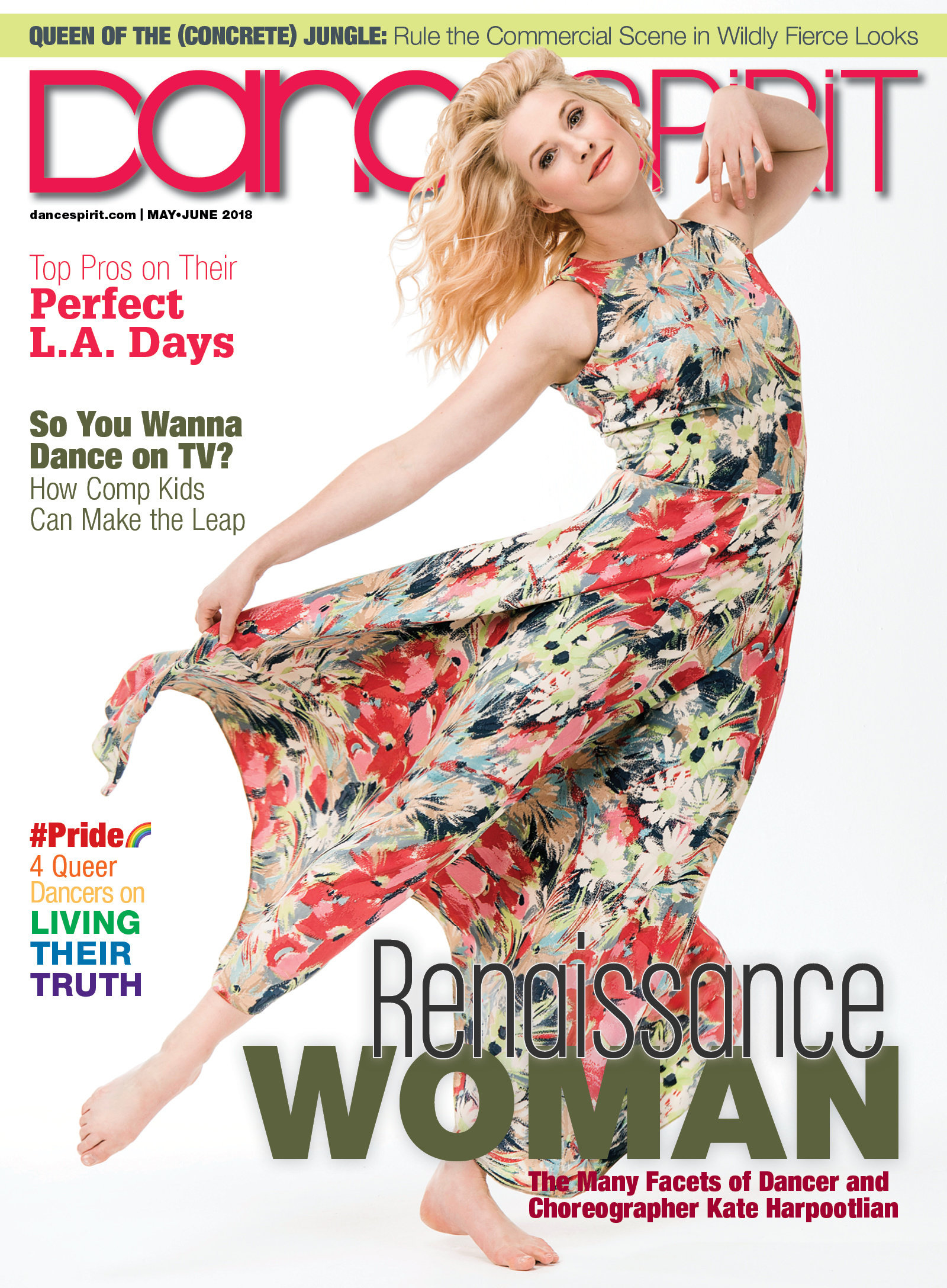 Get Dance Spirit in your inbox