Feb. 02, 2018 12:14PM EST
Happy National Dance Day, fellow dancers! We asked you the other day how you'd be celebrating our favorite holiday, and while it seems like a lot of you will be taking classes, performing and dancing anywhere and everywhere you can, we're here to suggest an alternative: Ballet binge-watching marathon, anyone?
Nothing's more frustrating than searching for a ballet on YouTube only to find a bunch of short clips. Well, we've done the hard work for you! Behold, our National Dance Day YouTube roundup of the best ballets presented in their entirety. Excuse us while we sit in a dark room with a bowl of popcorn for the next 8 hours:
1. Paris Opéra Ballet performing Jerome Robbins' Dances at a Gathering
This beautiful, light and energetic piece by Robbins is set to a gorgeous Chopin piano score. The stunning étoiles of the Paris Opéra Ballet effortlessly dance their way through this technically demanding choreography—and they do it with grace, musicality and presence.
2. Paris Opéra Ballet performing George Balanchine's Agon
Another stunning display of artistry from POB. This Balanchine classic is widely considered to be one of ballet's most timeless, masterful works.
3. The former Kirov Ballet performing Swan Lake
Yulia Makhalina absolutely shines as Odette/Odile in this Kirov Ballet production of Tchaikovsky's classic Swan Lake.
4. Svetlana Zakharova and Roberto Bolle in Giselle
Superhuman Zakharova and her drool-worthy feet are picture-perfect in the Bolshoi's version of Giselle. Throw Roberto Bolle and his star quality into the mix and you've got an hour and a half of ballet brilliance.
5. George Balanchine's Tchaikovsky Pas de Deux 
The sublime Darcey Bussell and Zoltán Solymosi dance Balanchine's 8-minute piece, filled with excitement, fish-dives and fouettés.
Sep. 03, 2013 10:47AM EST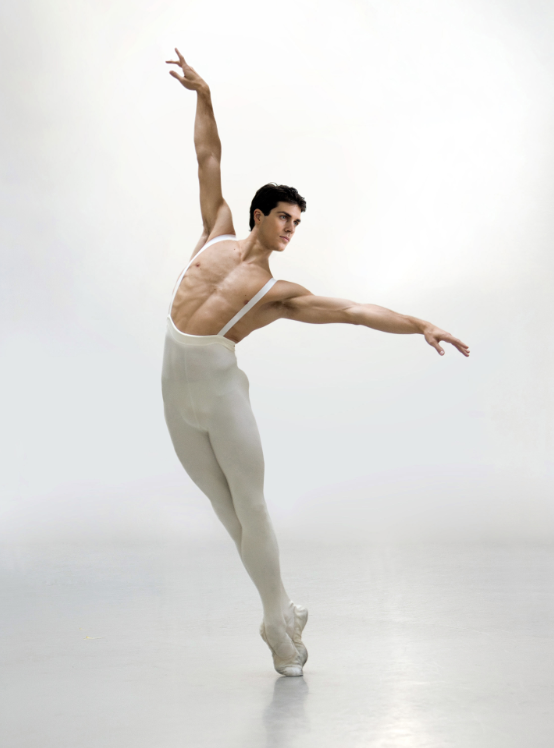 Soooo pretty. (photo by Luciano Romano)
International ballet star Roberto Bolle is one beautiful, talented guy. And since beautiful, talented people tend to attract other beautiful, talented people, the lineup for his upcoming Roberto Bolle and Friends gala is, unsurprisingly, really impressive.
Bolle himself put together the program for the one-night-only event, which you can catch Tuesday, September 17 at New York City Center. It includes classic favorites like Dying Swan and a pas de deux from John Cranko's Romeo and Juliet, as well as edgier pieces by Russell Maliphant and Mauro Bigonzetti.
But the real doozy is the cast list: Stuttgart Ballet principal Alicia Amatriain, American Ballet Theatre principal Herman Cornejo, San Francisco Ballet principal Maria Kochetkova, Mariinsky Ballet principal Alina Somova, Bayerisches Staatsballett principal Lucia Lacarra and more. Plus Bolle, of course. (If you don't know any of those names, please go have some fun on YouTube. Because trust me: A little quality time with these gorgeous dancers will be a lot of fun.)
The best part? Tickets start at just 25 bucks. Click here to get yours—then check out this kind of wild video featuring Bolle, which is actually a sneak peek at one of the gala program's works, Prototype, by Massimiliano Volpini.
Feb. 07, 2013 11:26AM EST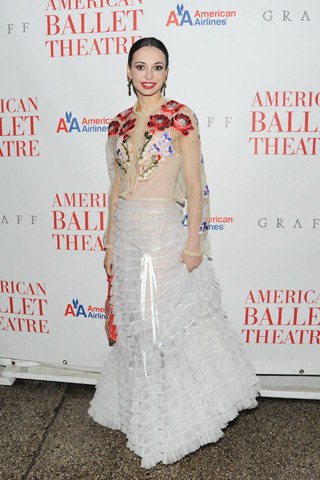 So, remember when New York City Ballet honored designer Valentino at a big gala that was attended by a gazillion movie stars, and it was awesome?
Well, American Ballet Theatre just announced the details of its Metropolitan Opera House gala this May, and it sounds like it's going to be equally glittery. Yay!
Providing the high-fashion connection is Christian Dior Couture, which is sponsoring ABT's gala. No word yet on whether or not that'll involve designing costumes for the ballets performed, but hey, at the least our favorite ballerinas will probably be decked out in some gorgeous Dior gowns at the dinner afterwards.
And what high-wattage stars will be attending? Honorary chairs Caroline Kennedy and Blaine Trump, for starters. But take a look at this honorary committee list: Kim Cattrall, Jennifer Love Hewitt, Stacy Keibler, Lea Michele, Kelly Rutherford, Zoë Saldaña, Ashlee Simpson, Aaron Sorkin, Stephanie Szostak and Uma Thurman. Straight A-list.
Finally, of course, there are the stars us nerds care about most: the company's principal dancers! And the gala cast list is enough to make your knees weak: Roberto Bolle, Herman Cornejo, Irina Dvorovenko, Marcelo Gomes, David Hallberg, Paloma Herrera, Julie Kent, Gillian Murphy, Natalia Osipova, Veronika Part, Xiomara Reyes, Polina Semionova, Hee Seo, Daniil Simkin, Cory Stearns, Ivan Vasiliev and Diana Vishneva. We haven't heard what they'll be dancing yet, but frankly even if they all just came out and stood next to each other onstage we'd be happy.
See you on the red carpet on May 13! Or, uh, no, we probably won't be walking the red carpet. But we'll definitely be stalking it. Close enough!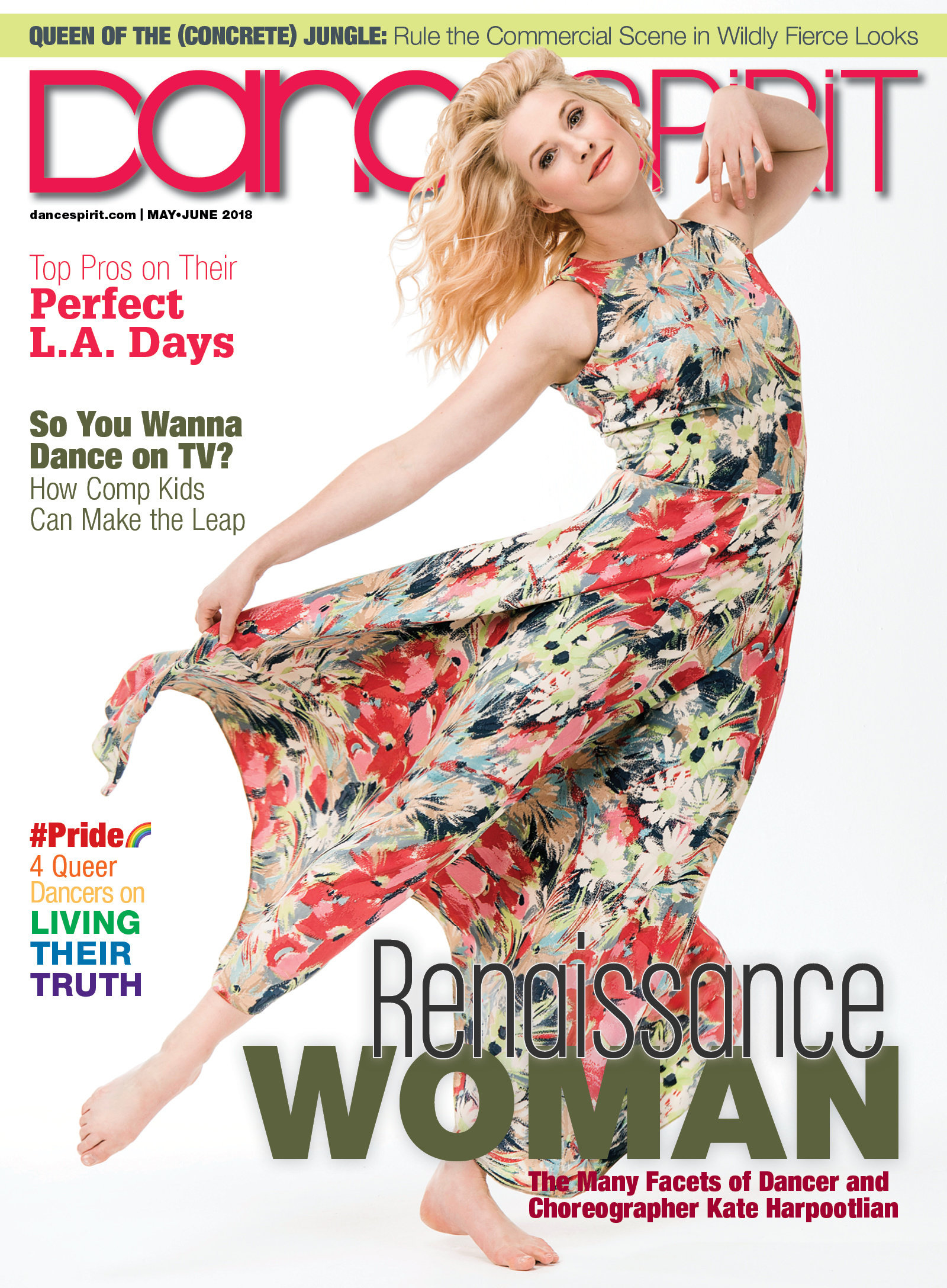 Get Dance Spirit in your inbox