Mar. 23, 2017 06:52AM EST
From fairy godmothers to lions, witches and outrageous wardrobes, the Great White Way has something for everyone. Here's your guide to the greatest—and danciest—hits.
New & Noteworthy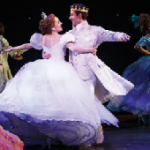 Cinderella (by Carol Rosegg)
Cinderella: You know that story where a dowdy (but beautiful) young girl meets her prince charming and gets to rock a pair of glass slippers? The first Broadway production of Rodgers and Hammerstein's musical has furiously fast onstage quick changes, a flying fairy godmother and two hilarious stepsisters.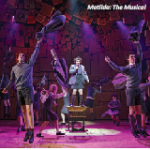 Matilda: The Musical (by Joan Marcus)
Matilda: The Musical: Roald Dahl's story comes to life as Matilda, the bookwormiest kid in her class, discovers she has supernatural powers, bringing the audience into a fun and mischievous world of imagination.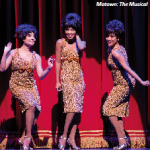 Motown: The Musical (by Joan Marcus)
Motown: The Musical: Think VH1's "Behind The Music," stage-style, in this awesomely soundtracked show about Berry Gordy, the man who launched the careers of Diana Ross, Michael Jackson and Stevie Wonder.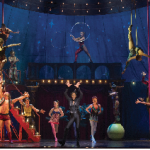 Pippin (by Joan Marcus)
Pippin: The circus comes to Broadway! Kind of. In this remake of the 1972 Bob Fosse classic, young prince Pippin embarks on a soul-searching journey—and director Diane Paulus has brought some acrobats along for the adventure. Expect tons of high-flying action on top of Chet Walker's Fosse-inspired choreography.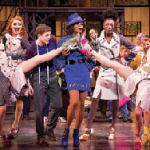 Kinky Boots (by Matthew Murphy)
Kinky Boots: A straight-laced shoemaker's son and a flamboyant cross-dresser team up in this ode to unexpected friendships. You'll love the chorus of dancing men in dangerously high heels belting Cyndi Lauper tunes, plus you'll learn an important lesson about acceptance.
The Classics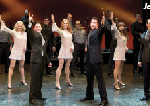 Jersey Boys (by Joan Marcus)
Jersey Boys: Learn how Frankie Valli & The Four Seasons hit the big time while dancing in your seat to the killer soundtrack, which includes hits like "Rag Doll," "Sherry" and "Can't Take My Eyes Off Of You."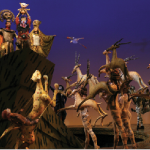 The Lion King (by Joan Marcus)
The Lion King: You already know the Disney story of Simba and his jungle buddies—and the Broadway version doesn't have a happier beginning (R.I.P. Mufasa). But the cast members in life-sized hyena, elephant and giraffe costumes will blow your mind. Hakuna matata!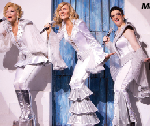 Mammi Mia! (by Joan Marcus)
Mamma Mia!: If you liked the Meryl Streep movie, you'll go dancing-queen–crazy for the original stage version, set to ABBA's greatest hits.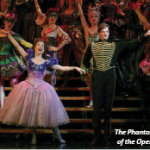 The Phantom of the Opera (by Joan Marcus)
The Phantom of the Opera: It's the longest-running show on Broadway and Act I ends with a bang (really): They drop a crystal chandelier from the theater's ceiling onto the stage!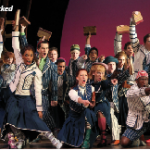 Wicked (by Joan Marcus)
Wicked: This show is consistently at the top of Broadway's "most likely to sell out" list, and for good reason: The sets and costumes are lavish, the flying monkeys will keep you on the edge of your seat and the heartfelt tale of how Elphaba and Glinda—the Wicked Witch and the Good Witch, respectively—grew up together just may get you to shed a tear.
Fun for the Whole Family…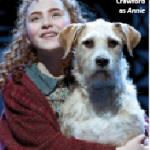 Lilla Crawford as Annie (by James Lapine)
Annie: An orphan girl meets her Daddy Warbucks, and suddenly it's not such a hard-knock life. The cast of cute kids—and a dog!—will get you singing along and beaming from ear to ear. After all, you're never fully dressed without a smile!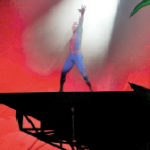 Spider-Man: Turn Off the Dark (by Jacob Cohl)
Spider-Man: Turn Off the Dark: High-flying adventure, a love story and an original score by U2's Bono and The Edge? Sold!
...or Not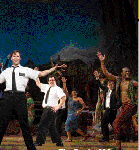 The Book of Mormon (by Joan Marcus)
The Book of Mormon: The F-bombs may fly at rapid speed, but the tap-dancing missionaries are adorable and Casey Nicholaw's choreography makes this 2011 Tony winner for Best Musical unforgettably fun. Just proceed with caution: The show, created by "South Park" masterminds Matt Stone and Trey Parker, isn't for the easily offended.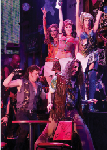 Rock of Ages (by Joan Marcus)
Rock of Ages: It's the ultimate jukebox musical that'll make you want to sing along—you just may not want to do so alongside your parents. The "small-town girl meets rocker boy" material is mostly PG, save for a few raunchy scenes involving a bathroom stall. We say take your girlfriends—or pas de deux partner!—instead.
Go for the Dancing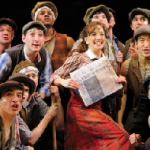 Newsies (by Deen Van Meer)
Newsies: Arguably the danciest show of them all, Newsies burst onto the scene last year to rave reviews and standing ovations (plus a DS cover story!). The boys in this cast jump so high, turn so fast and sing with such heart that you'll be tempted to leap onstage yourself. Hey, seize the day!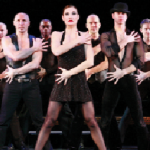 Chicago (by Paul Kolnik)
Chicago: It's sexy, it's scandalous—it's Bob Fosse on Broadway. You know the songs and you've danced your own version of the "Cell Block Tango"; now it's time to catch the fishnet-filled original.
Musical Theater
Nov. 14, 2012 08:20AM EST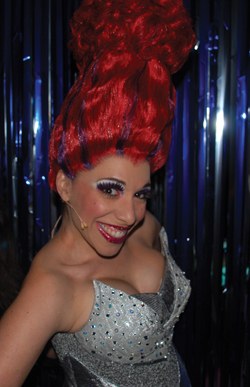 Ellyn Marie Marsh, ready to take the stage in Priscilla, Queen of the Desert
Imagine you're a swing in a Broadway show. You're backstage with nine minutes until the curtain rises. You think you don't have to go on tonight, but suddenly you hear that someone in the cast is sick and needs you to take her place—immediately! Luckily, you know all the ladies' ensemble roles, so you rush into hair and makeup and step in to save the show. Sound exciting? For a swing, it's just a regular day.
Swings are the superheroes of Broadway. Like understudies, they learn multiple parts in a show so they can step up whenever there's a man down. But while understudies usually perform an ensemble position and fill in when needed for one or two leading roles, a swing stands patiently backstage at the ready, having learned up to eight ensemble tracks.
"It's the hardest job on Broadway. Period," says Ellyn Marie Marsh, who swung six very different tracks in Priscilla, Queen of the Desert. At times, she found herself going on for five different parts in a five-show weekend. She's even had to perform two tracks at once, alternating characters from one scene to the next. "When that happens, it's like having multiple personalities," she says.
Ready for Anything
When swings aren't busy saving the day, they spend a lot of time preparing for every possible onstage scenario. Most shows have one to three female swings and one to three male swings, depending on the size of the ensemble. They arrive at the theater half an hour before show time, just like other performers. Then, they wait. In some musicals, swings sing into offstage microphones during the show, adding their voices to the mix, while in others they're free to read, train or work on personal projects. But until a swing feels confident with every nuance of each part she covers, she's likely standing just offstage, analyzing one performer at a time.
Even if the performance is already in progress, swings can be called on at any moment, and they perform more often than you'd think. In addition to filling in on a last-minute sick day, swings also cover for cast mates on vacation, vocal rest or injury leave, or for understudies who move up into a leading role. "When I swung West Side Story, I'd go on for six weeks straight, and then I might be off for two," says Lauralyn McClelland, who's also been a swing for Rock of Ages and Dirty Dancing.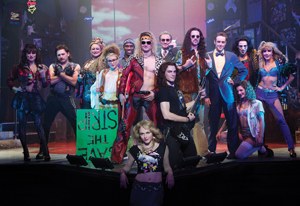 The cast of Rock of Ages (Joan Marcus)
Cues and Props and Quick Changes, Oh My!
As any musical theater pro will tell you, the ability to perform several different versions of the same show is a talent some seem to be born with. "Some performers are just cut out to be swings," says Mark Dancewicz, an ensemble member who understudies the role of Pepper in Mamma Mia! "There's a confidence there."
Andy Blankenbuehler, director and choreographer of Bring It On: The Musical, looks for specific qualities when casting a swing. "Swings have to learn quickly and have a mathematical mind," he says. "Plus, they have to be strong emotionally, because it's grueling."
Even a seasoned swing like Lauralyn admits to having felt overwhelmed. "Dirty Dancing has about 14 dance numbers, and each couple has its own set of choreography for each one. It was like learning 80-something dance numbers," she says. On top of that, she had
to memorize traffic patterns, specific blocking and even backstage choreography, including quick changes and prop pickup locations. "I had to hone in on one person at a time and learn that one track before I could move on to anybody else," she says. Generally, swings attend rehearsals and practice on the side, but they have the freedom (and responsibility) to teach themselves the show.
Swings do have a secret weapon: their show notebooks. "Everyone has a different system," Ellyn says. "I used a binder with a separate divider for each part. My dresser would hold it for me during the show, in case I needed to double-check." Lauralyn creates a large binder as well, and also makes small review sheets for each role to carry backstage. Once it's all written down, Lauralyn and Ellyn must translate that writing to the stage with little notice and less onstage rehearsal time.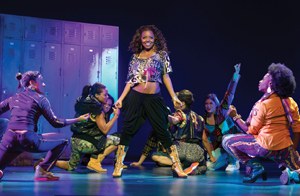 Bring It On: The Musical (Joan Marcus)
The Hard Part
Though learning the show and staying prepared are huge responsibilities, for some swings, those aren't the trickiest parts. "I don't know if everyone would admit this, but it can be really hard to take a backseat on the big things, like taking a bow on opening night," Ellyn says. "I was there and I was a part of the show, but I didn't get to bow." Swings also aren't guaranteed  opportunities like performing at the Tony Awards or singing on the cast album.
For Lauralyn, it was hard to stand back on off-nights and watch others doing what she loves to do. But she also says swinging a few shows a week in Rock of Ages was the perfect way for her to ease back into performing after an injury. "It's a good position to hold, because you know just about everything in the show," she says. "A lot of swings are dance captains, because they know the different parts already." There are also other perks, like a higher pay rate than ensemble members earn.
In the end, swings are some of the most valuable cast members in a show. So valuable, in fact, that it's difficult for a good swing to transition into a regular role. "It's easier for choreographers and directors to teach someone new one track, rather than five," Lauralyn says. But Blankenbuehler says swings are often headed towards bigger things. "Because of their mindset and ability to organize thought, many swings are working their way up to becoming choreographers," he says. "They're offstage watching the cast every night, giving notes and problem-solving. Developing this skill set is like being a choreographer-in-training."
In the meantime, swings are the glue that holds a Broadway cast together. "Swings literally keep the show open," Blankenbuehler says. "There are scenarios every week where we wouldn't go on if there weren't someone there to swing. In show business, real life never stops."
Only 17 days, 8 hours and 13 minutes until Rock of Ages hits theaters! Can you tell I'm excited? But when director Adam Shankman, Julianne Hough, a very muscle-y Tom Cruise, awesome dancing and rockin' 80s hair collide, only good things can happen. Dance Spirit got a hold of some newly released photos from the film (including some behind-the-scenes action.) Check them out below. And for more reasons that Rock of Ages totally rocks, read DS's May/June issue.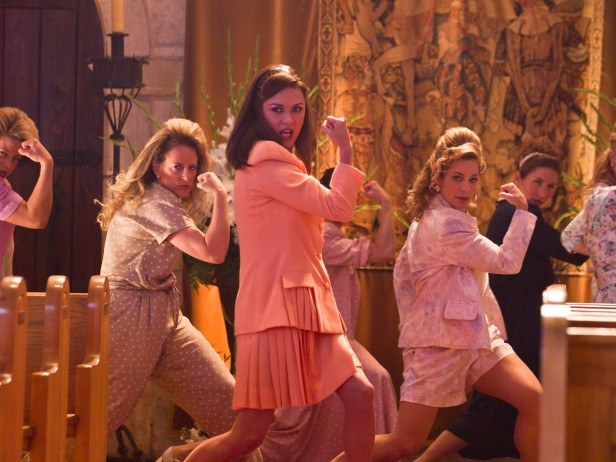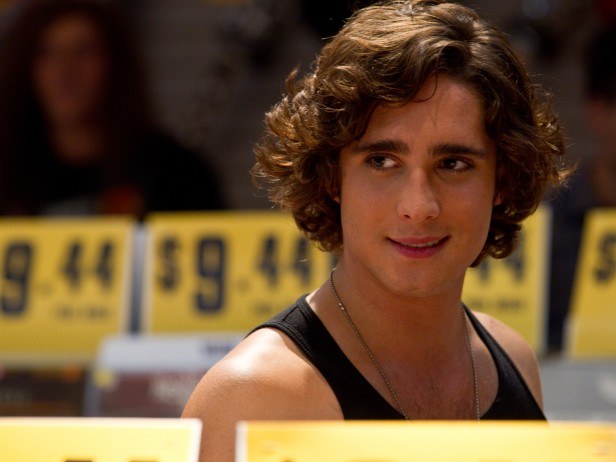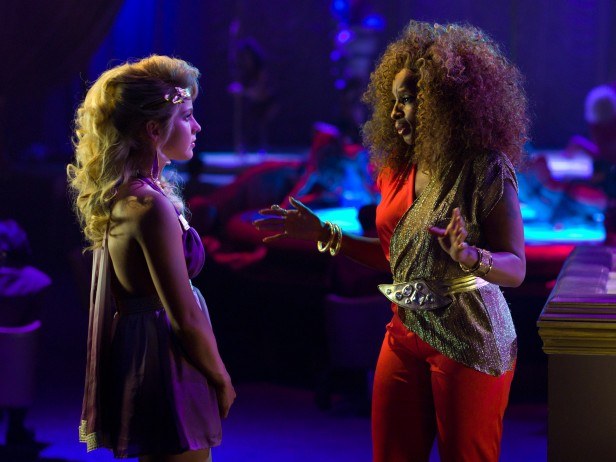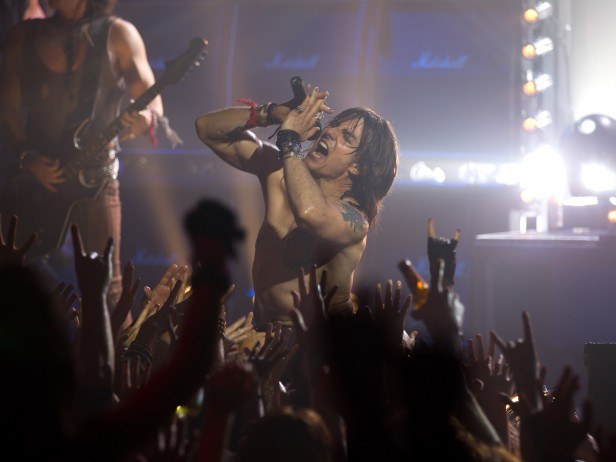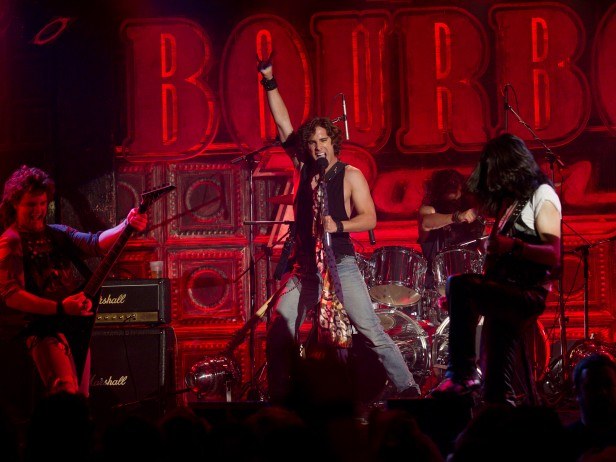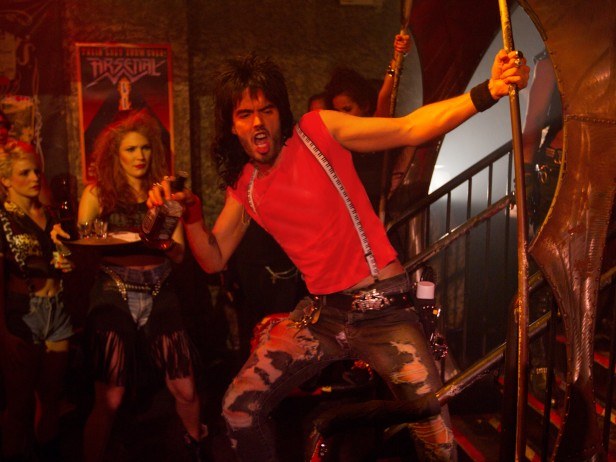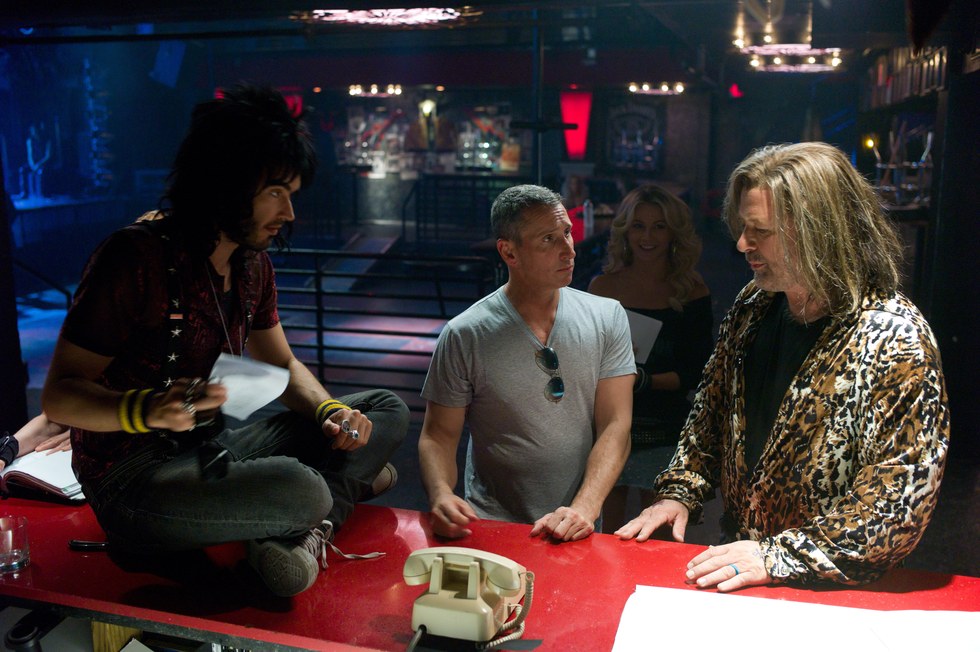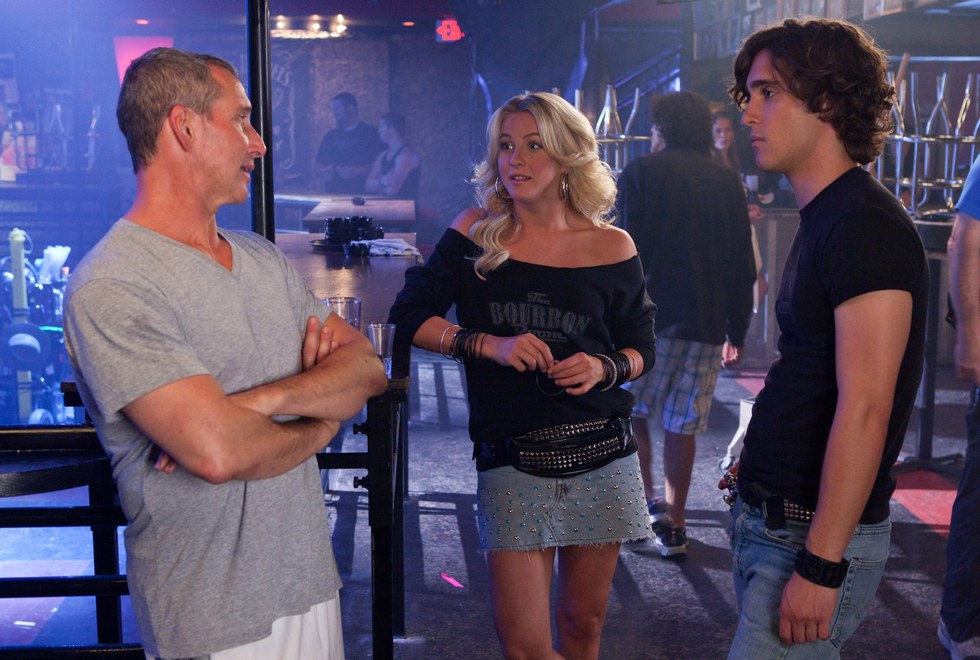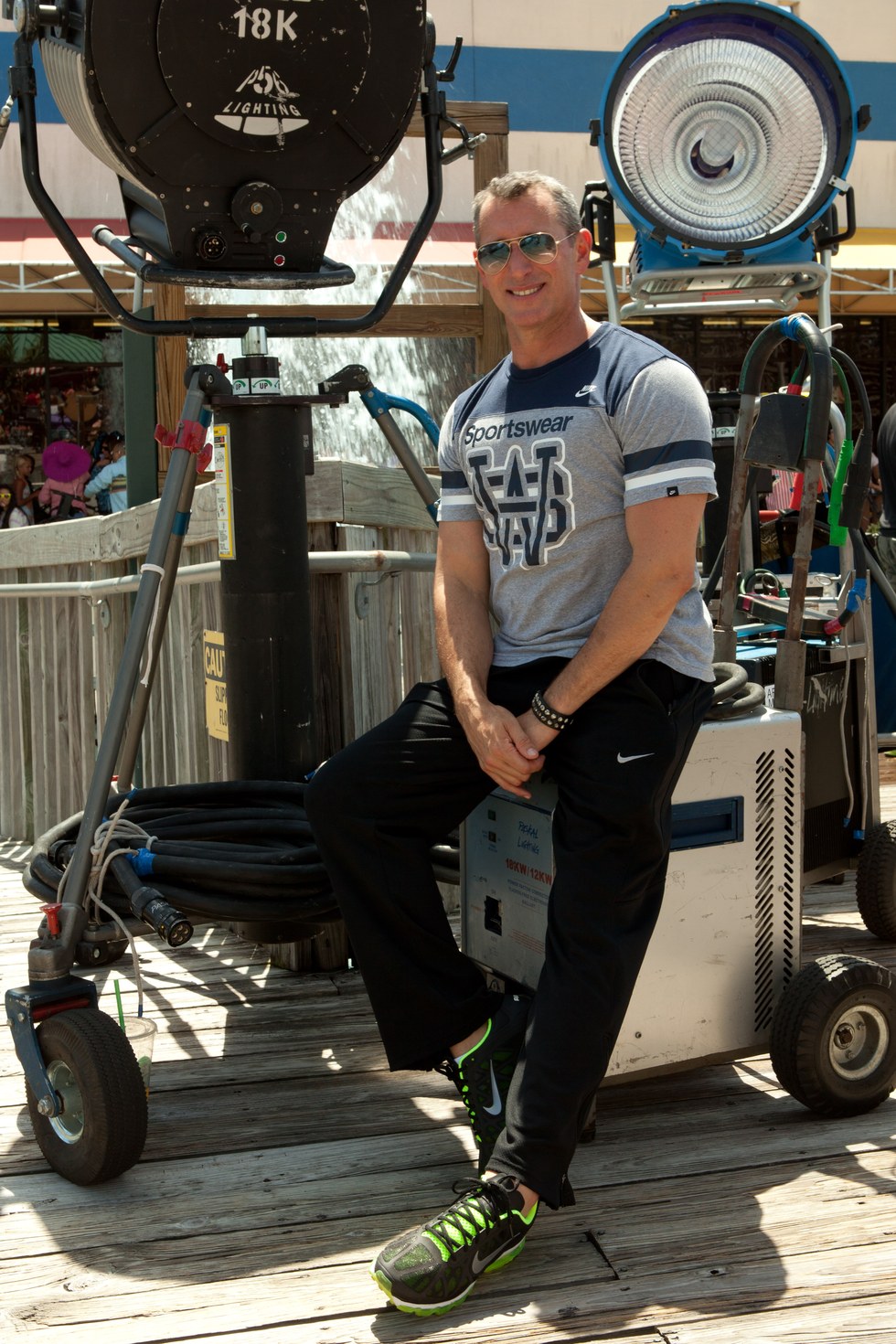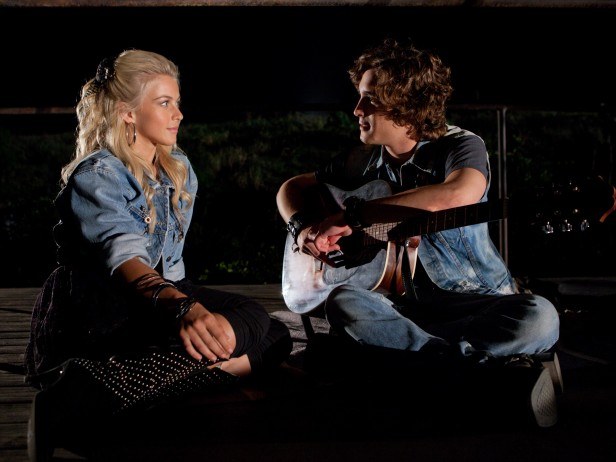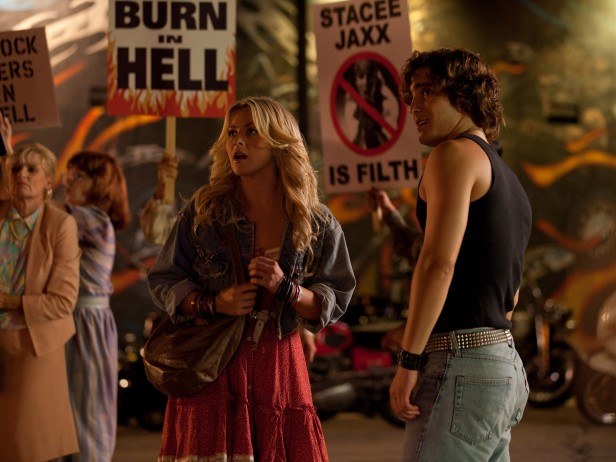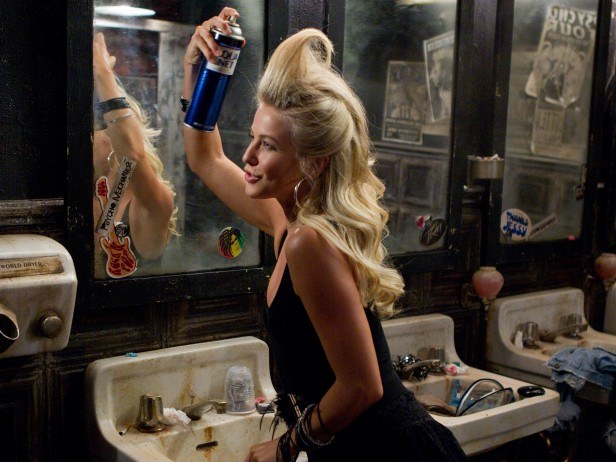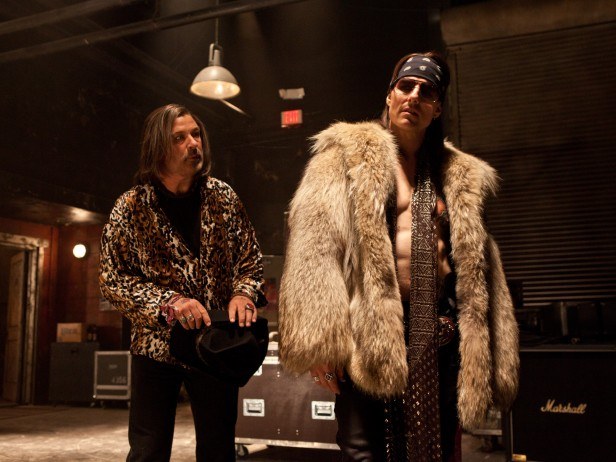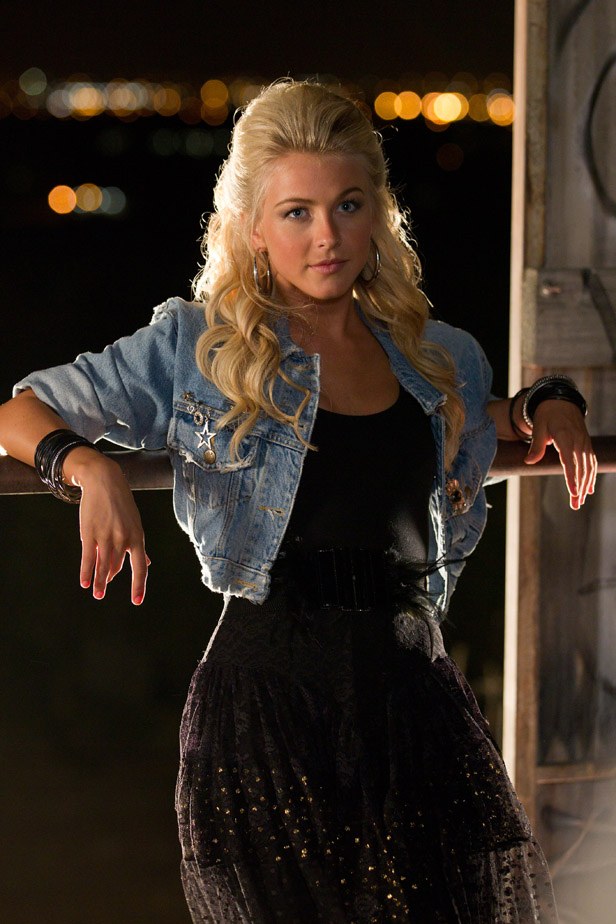 We've been huge fans of Rock of Ages since it first exploded on to Broadway in 2009. So you only imagine how thrilled we were when we learned the smash musical would be hitting the big screen. With Julianne Hough, Diego Boneta, Tom Cruise and tons of other Hollywood big shots in the lead roles—not to mention choreography by Mia Michaels!—the show is bound to get you on your feet and dancin' like a fool. Don't believe us? Watch the cast rocking out last night on "Dancing with the Stars."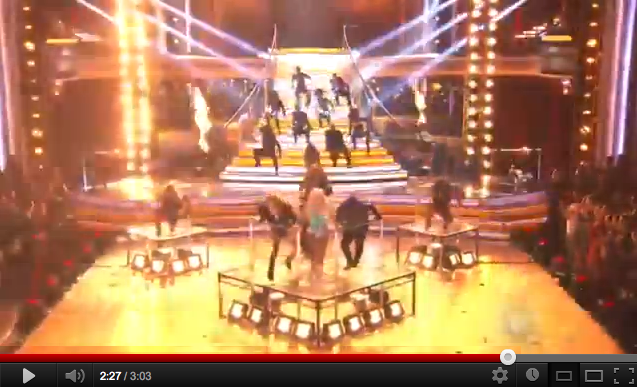 Musical Theater
Apr. 20, 2012 11:38AM EST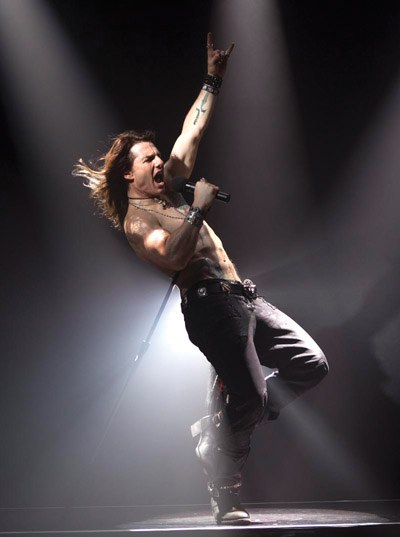 Tom Cruise as Stacee Jaxx (photo by David James)
From Hairspray to Chicago, we've eagerly followed some of our Broadway favorites to the big screen—and Rock of Ages is no exception. Take a trip with us down the Sunset Strip and see why this movie is sure to soar to the top of the charts.
The movie doubles as a mini "So You Think You Can Dance" reunion.
Scroll through the credits and you might think you're watching an "All-Stars" episode of "SYTYCD." Along with director Adam Shankman and choreographer Mia Michaels, alumni dancers Courtney Galiano, Anya Garnis, Will Wingfield, Jaimie Goodwin and others can all be spotted in the flick.
Tom Cruise is a triple threat. (Really!)
Bringing the larger-than-life character of metal god Stacee Jaxx to the big screen is no easy feat, but Tom Cruise was up for the challenge. Cruise took daily vocal lessons in order to belt out his character's songs, and also spent a lot of time in private dance rehearsals with Michaels and assistant choreographer Kevin Wilson. "Working with Tom took my craft to another level," Michaels says. "We're both so intense in the way we work, and it was so cool to have our worlds collide. He's an insatiable powerhouse." Adds Wilson: "Tom was so professional—he was always there and always willing to learn and grow. I was extremely impressed with his musicality."
You'll see Mia Michaels' work in a whole new light.
Mention Mia Michaels to any dancer, and chances are visions of contemporary or lyrical dance will come to mind. So was this gritty, hard-hitting style of dance Wilson calls "'80s rock thrash" out of her comfort zone? Maybe, but Michaels says she relished the challenge: "This style of choreography was much more actor-based, much more rock-and-roll reality. It was important for me to make sure the Rock of Ages work didn't look too choreographed—much of the movement is based on gestures and emotions." That's not to say you won't see several major dance-centric numbers, including a "Beat It"/West Side Story–style routine and a pivotal scene in a club featuring 40 dancers.
Tom Cruise handpicked the main dancers.
Dancer Chantel Gonsalves, who plays one of four featured "groupies," can thank Tom Cruise for the gig. To get the job, she had to make a tape showing her personality for Cruise to review. "Adam Shankman had seen my dance reel and liked me, but it had to go through Tom Cruise, who had the final say," Gonsalves says.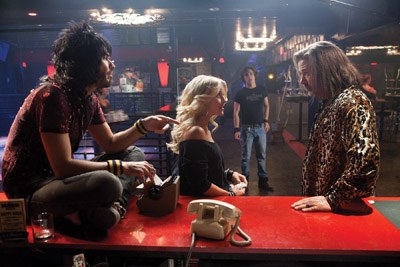 (L to R) Rock of Ages stars Russell Brand, Julianne Hough, Diego Boneta and Alec Baldwin, among other big-screen favorites. (Photo by David James)
Rock of Ages is totally '80s-tastic.
Wilson vividly remembers the first time he saw the film's costumes. "It was in a huge warehouse. I felt like I was in a thrift store, because everything was so true to the time period," he says. "Walking down the aisles with racks and racks of '80s clothing was really nostalgic." Gonsalves rocked "massive hair" through much of the movie. "I felt like I was truly living in the era," she says. The film is packed with cameos from dance greats. Among the dance notables who make appearances are Broadway performer Mary Ann Lamb (Fosse, Chicago) and choreographers Cris Judd, Joey Dowling ("SYTYCD") and Anne Fletcher (Step Up). "Because it's such a big dance movie, Mia and Adam wanted to give back to dancers who have been in the business a long time," Wilson says. "The list goes on and on—it was great to bring several generations of dancers together."
Dancers received star treatment during filming.
Call it a perk of having a dance-friendly director, but the Rock of Ages dancers say they had a blast on set in Miami. Wilson was impressed with the way the dancers were taken care of. "The first thing Adam did when the group of L.A. dancers arrived was stop production and take them on a tour of the whole set. Tom was the same way—he always made sure everyone, right down to the extras, felt important," he says.
The dancers aren't the only ones who rock the dance floor.
Leading ladies Julianne Hough and Catherine Zeta-Jones are certainly no strangers to the dance world, but what about the other actors? According to Wilson, none of the talent got a "free pass." True to form, Michaels challenged everyone involved to be their best dance selves. "Mia doesn't settle for simple choreography, so everyone had to step up," Wilson says. "Audiences will be able to appreciate seeing people like Alec Baldwin and Tom Cruise holding their own."
If you haven't seen the Broadway show...   Rock of Ages is the story of small-town girl Sherrie who moves to L.A. in search of fame and, in the process, falls in love with cute city boy and wannabe-rocker Drew. There's drama along the way—heavy-metal hottie Stacee Jaxx gets between the pair, and meanwhile the city is trying to shut down some of the fun on the Sunset Strip. All the plot's details are explained through song and dance, of course.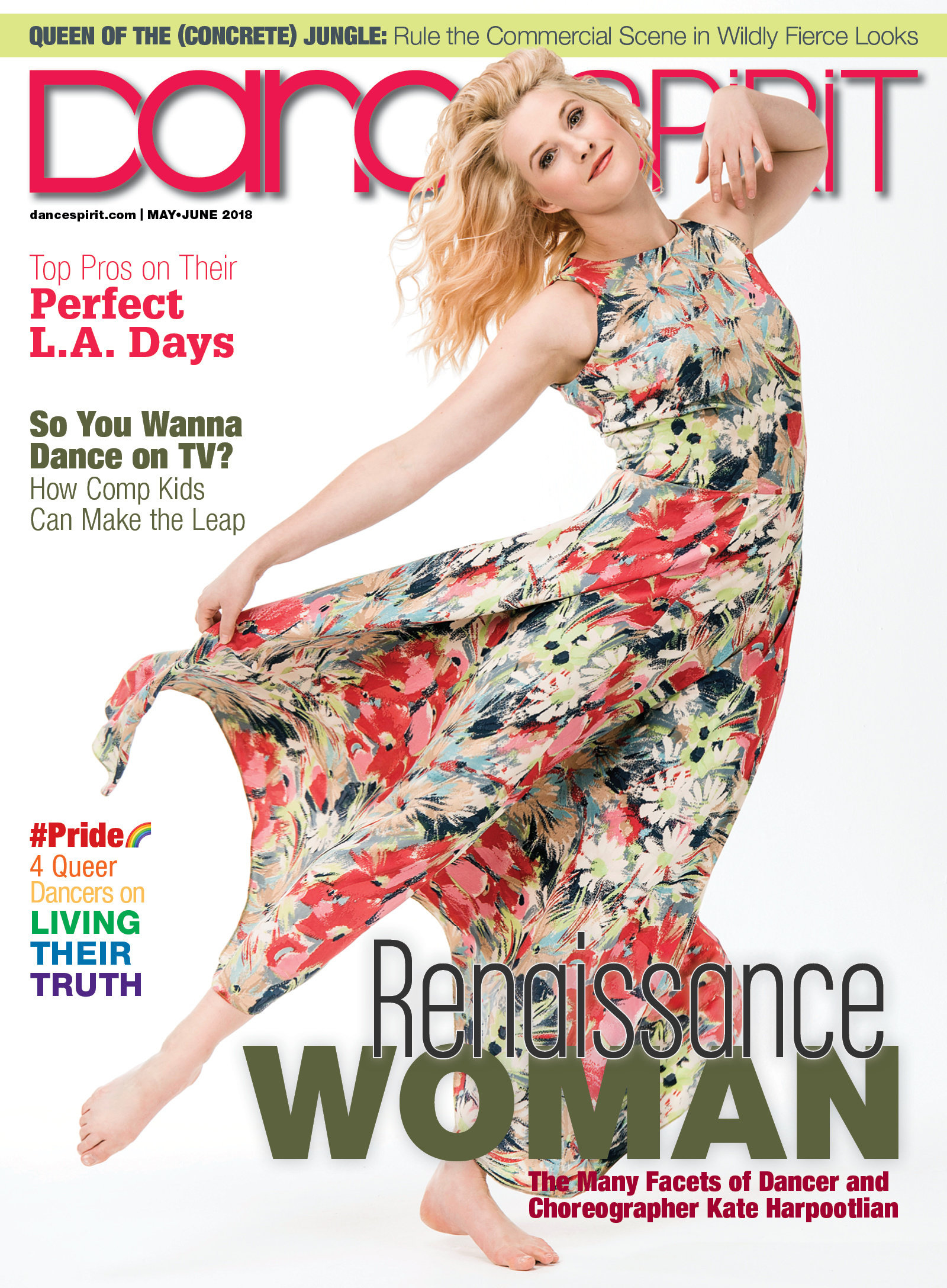 Get Dance Spirit in your inbox