Mar. 01, 2014 07:17PM EST
Broadway's getting a serious makeover this month, with many exciting shows opening across NYC. In addition to revivals of Les Misérables (opening March 23) and Cabaret (beginning previews March 21), three brand-new, dance-filled shows are debuting on the Great White Way. Here's what you need to know about them.
Disney's Aladdin
After the success of the danciest show on Broadway, Newsies, Disney is introducing another larger-than-life production: Aladdin. Based on the cartoon, this show adds even more over-the-top characters and catchy songs—some of which were written for and then cut from the 1992 movie. "There are so many types of dance in this show," says ensemble dancer Ariel Reid. "We open with 'Arabian Nights,' which celebrates the Middle Eastern experience. Then there's 'Friend Like Me,' which has classic Broadway-style tap, with the men doing all kinds of tricks and flips. We have a 34-person cast onstage, and the audience just eats it up."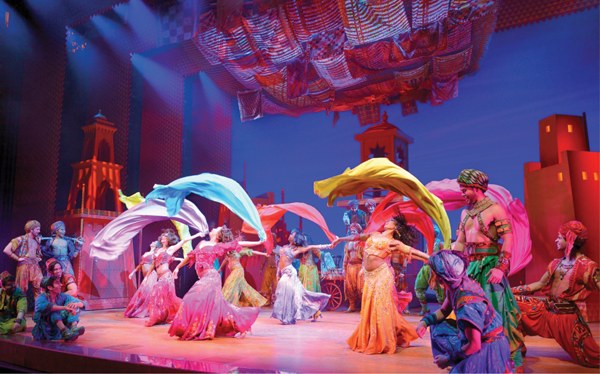 "Arabian Nights" in Disney's Aladdin (photo by Deen Van Meer)
If/Then
Obsessed with Idina Menzel? The stunning actress you loved in Wicked, in the Broadway and movie versions of Rent and on "Glee" returns to Broadway in this new musical about fate in modern-day NYC. Choreography is by the adventurous Larry Keigwin, who describes the movement as "pedestrian, but a heightened pedestrian."
"I've tried to pull extraordinary from the ordinary," he says. "This show has a super-captivating story about the intersection of chance and choice. Everyone can relate to it."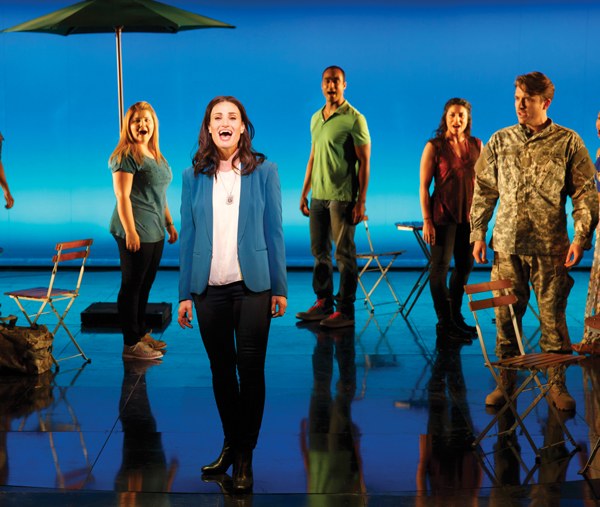 Idina Menzel (in blue) in If/Then (photo by Joan Marcus)
Rocky
Put up your dukes! A musical based on the iconic Sylvester Stallone flick Rocky is fighting its way to Broadway this month. The much-anticipated show features fight-scene choreography by American Idiot and Once alum Steven Hoggett and dance scenes by Rock of Ages' Kelly Devine.
"The film translates well to the stage. It's both an emotional journey and a theatrical experience," Devine says. "The choreography is very character-driven. I asked myself, How would these people boogie at their local disco? The movement is free and loose, and it's heavily influenced by '70s TV shows like 'Soul Train.'"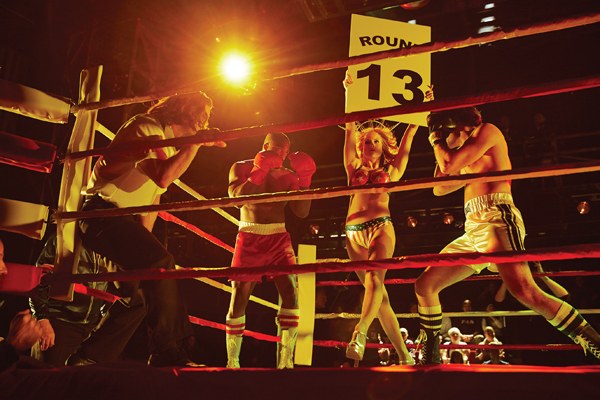 The musical version of Rocky includes "Eye of the Tiger," a classic song featured with the movie. (Photo by Morris Mac Matzen)
Nov. 20, 2013 11:31AM EST
So, you saw Rocky*. (I mean, duh, because you had to do your research—the Broadway musical version is about to drop!) You watched Sylvester Stallone work out to "Eye of the Tiger." And you were like, Whoa: Boxers are pretty intense.
Well, forget boxers. You know who's really intense? Ballet dancers, that's who.
Thanks to this cute parody video for reminding us of that fact. "Eye of the Ballet Dancer," featuring some great dancers from Colorado Ballet, shows all the super hardcore prep we ballet people do before showtime. (It also gives us a backstage peek at the beautiful Ellie Caulkins Opera House in the Denver Performing Arts Complex.)
Enjoy!
*Yes, sticklers: "Eye of the Tiger" was actually used in Rocky III, not Rocky. Fine. Whatever. Even those of us who've never seen any Rocky movies (ahem) know that Rocky owns that song, OK? OK.
Apr. 29, 2013 10:53AM EST
Today in whaaaaa? news: Apparently a musical based on the classic Sylvester Stallone boxing film Rocky is coming to Broadway next February.
I'll give you a minute to think about that before I hit you with another punch (see what I did there?):
It involves so much dancing that it has not one but two top-notch choreographers. Because on Broadway, at least, Rocky's gotta have moves!
The show, which had its world premiere in Hamburg, Germany in November, features dancier sequences by Kelly Devine (of Rock of Ages) and fight scene choreography by American Idiot and Once alum Steven Hoggett.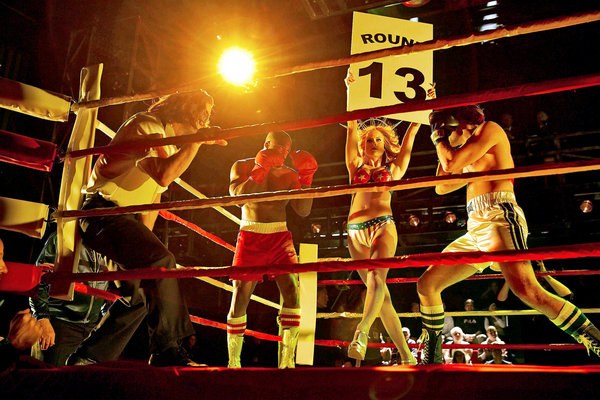 A scene from the German version of the production. Yo, Adrian! (photo Brinkhoff-Moegenburg)
Hardcore Rocky fans, fear not: This production was conceived by Sly Stallone himself, so it should do justice to the movie series' grittiness. And yes, you will hear the famous Rocky theme music and "Eye of the Tiger," natch.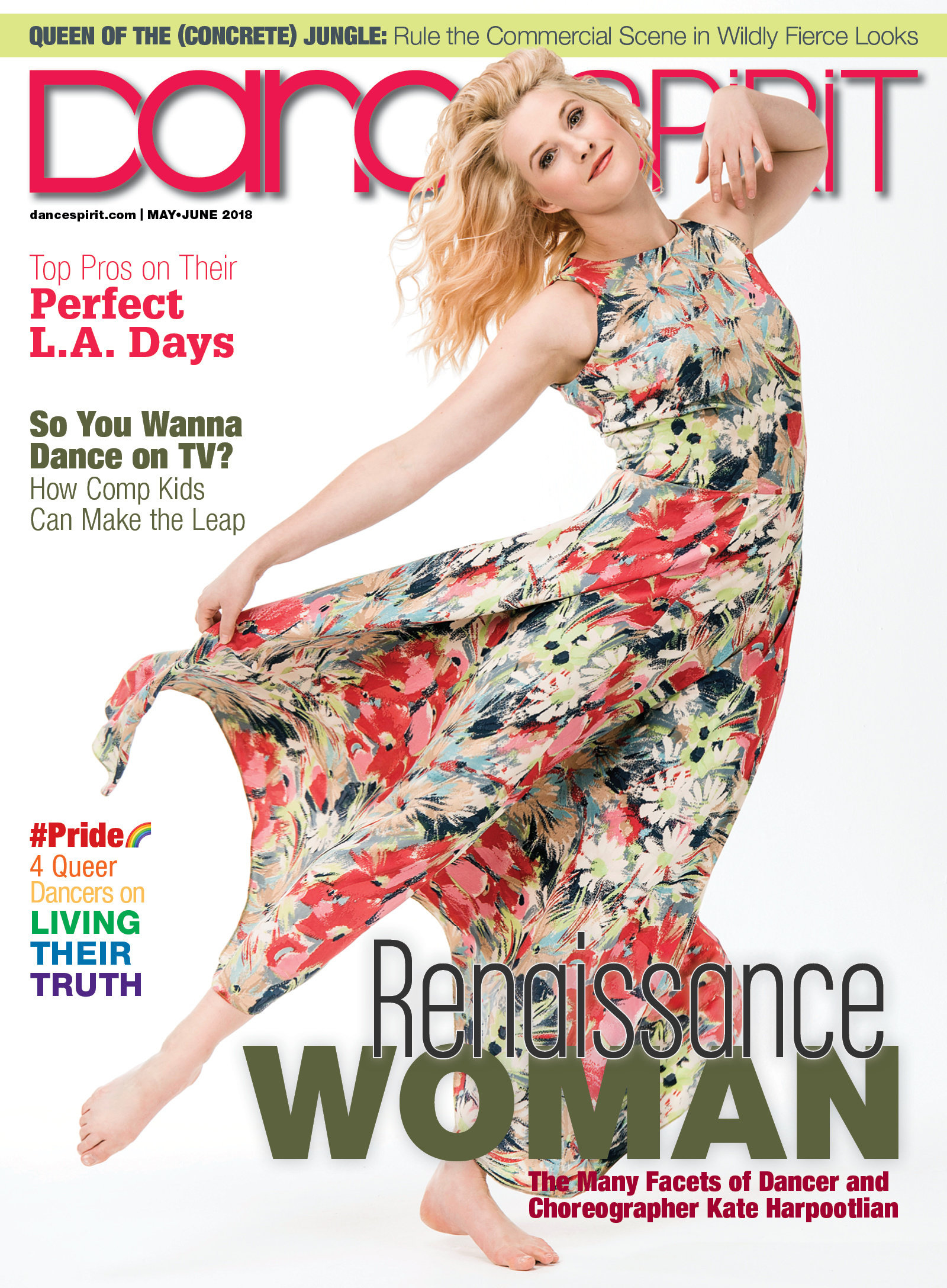 Get Dance Spirit in your inbox