Jun. 04, 2012 11:12AM EST
New York City Ballet has been on a serious fashion kick recently. First there were Gilles Mendel's costumes for Melissa Barak's Call Me Ben a couple of years ago. Then there were Stella McCartney's designs for Ocean's Kingdom, with music and story by her dad Sir Paul. Most recently, there were the Rodarte and Mendel costumes at the company's spring gala.
In September, you can add Valentino Garavani to that impressive list. The Italian designer is making costumes for three ballets to be performed at the company's fall gala, September 20.
What will they look like? Well, Valentino created costumes for Vienna's 2010 New Year's Concert, featuring Paris Opéra Ballet étoiles Eleonora Abbagnato and Nicolas Le Riche as well as dancers from the Vienna State Opera, which might give us a sense of his ballet style. Here's a video of Abbagnato and Le Riche performing at the concert, dressed in Valentino's signature red:
And here are the Vienna State Opera dancers, in rosette-trimmed pinks and greys:
What do you think? Can't wait to see what he comes up with for NYCB!
May. 14, 2012 12:17PM EST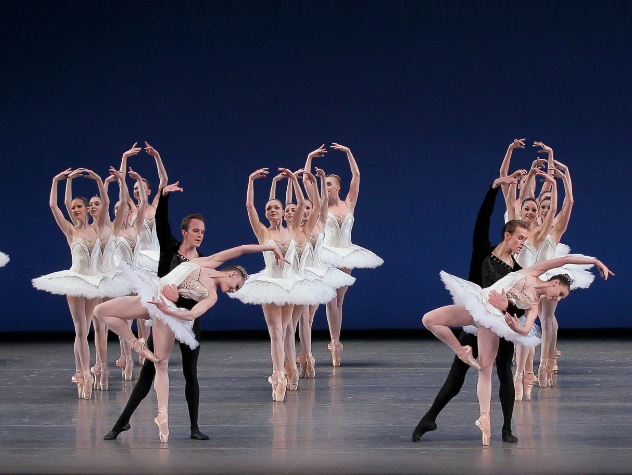 For most New Yorkers, the arrival of spring means long afternoons in Central Park, deciding to walk to the subway stop that's a few blocks farther away, eating brunch alfresco.
But for some lucky bunheads, spring means something else entirely: It's ballet gala season!
For a few glorious weeks in April and May, dance editors clutch their much-coveted single tickets and enter glamorous alternative universes: the Youth America Grand Prix gala, the New York City Ballet gala, the American Ballet Theatre gala. Yes, these glitzy events are opportunities to rub elbows with the sparkly people—ballet celebrities and celebrity celebrities both—and that's kind of fun. But they also feature a ridiculously high concentration of exciting ballet dancers onstage. How often do you get to see Ekaterina Kondaurova, Herman Cornejo, Misty Copeland, Tamara Rojo and Sergei Polunin on a single program (the YAGP gala)? How about an evening featuring nearly the entire NYCB roster, costumed by the likes of Rodarte and Gilles Mendel (last week's NYCB gala)?
Tonight is the ABT gala, and its lineup looks fantastic: nearly all the company's principals plus the likes of Polina Semionova, Diana Vishneva, Alina Cojocaru, Natalia Osipova and Ivan Vasiliev. I get a little shiver of happiness just listing all those names in the same sentence.
And though us editors don't even try to compete with the fancy people who'll make the best-dressed list, we still have a little fun with our outfits, too. After all, it's not every day that I have the opportunity to wear a floor-length pink silk skirt. Thank you, gala season!
Mar. 15, 2012 12:32PM EST
Fashion and ballet have always played well together. On the heels of the announcement that Rodarte and Gilles Mendel will design costumes for New York City Ballet's spring gala comes this news: Christian Lacroix's costumes for Paris Opéra Ballet's La Source (which premiered last fall) will have their own exhibit at The National Costume Museum in Moulins, France. The show, featuring a "scene-by-scene look" at Lacroix's work for the ballet, will run from June 16 until December 31.
For those of us who can't make it to France, here's a slideshow of some of Lacroix's gorgeous creations. Enjoy!
[portfolio_slideshow nowrap=0 height=500 thumbs=true timeout=4000 showtitles=true showcaps=true showdesc=true]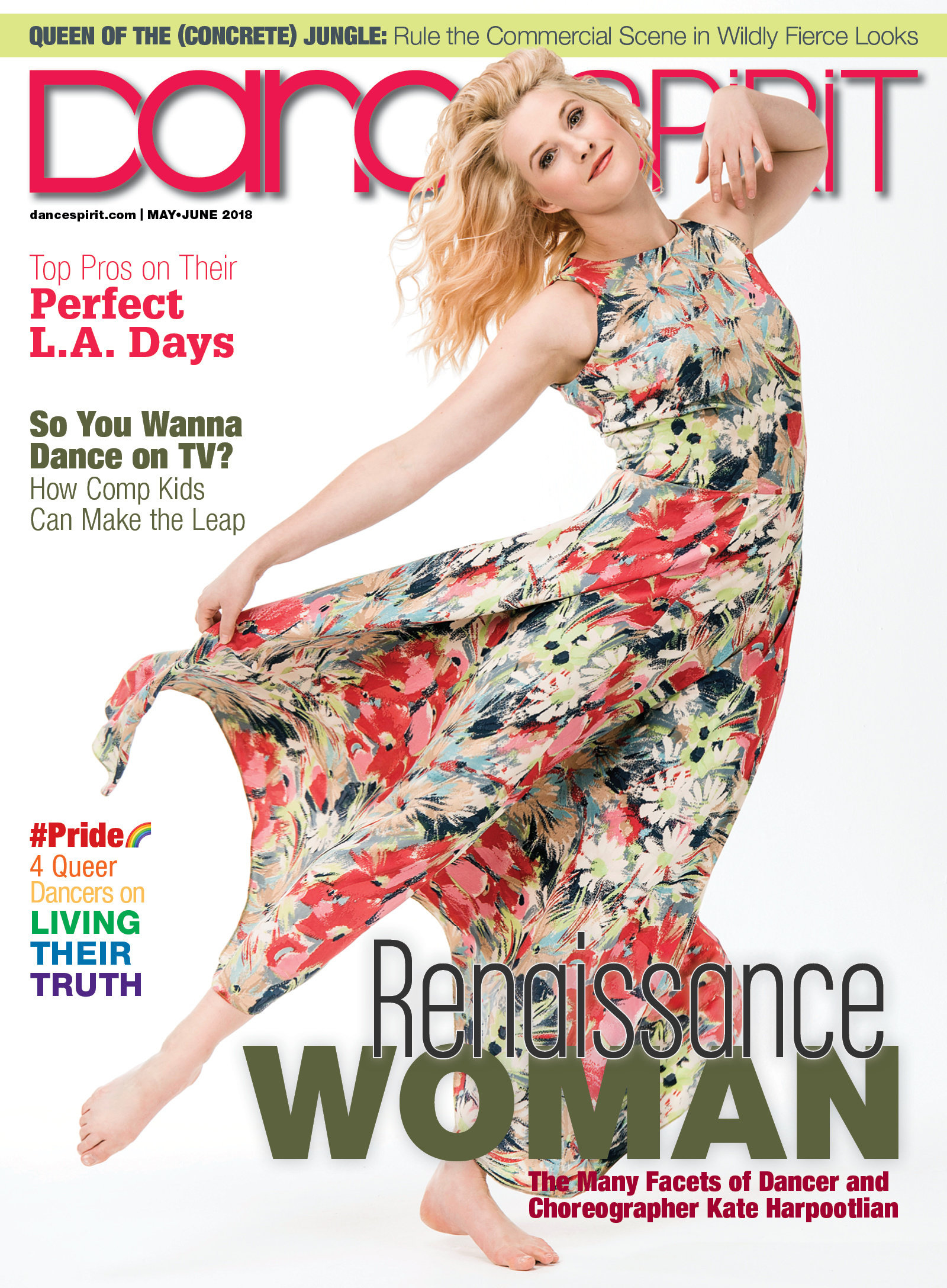 Get Dance Spirit in your inbox