Raise your hand if you're a dance nerd! Cool, me too. The Royal Ballet is hyping Romeo and Juliet like crazy right now, since the company is launching the 50th anniversary of Kenneth MacMillan's timeless production. All this promotion is especially great for those of us outside of the UK because it means tons of gorgeous photos, livestreamed rehearsals, dancer Tweets and official behind-the-scenes footage. If you're like me, and you can't get enough, check out this video of principals Sarah Lamb and Steven McRae in rehearsal. Enjoy!
Sep. 17, 2015 12:40PM EST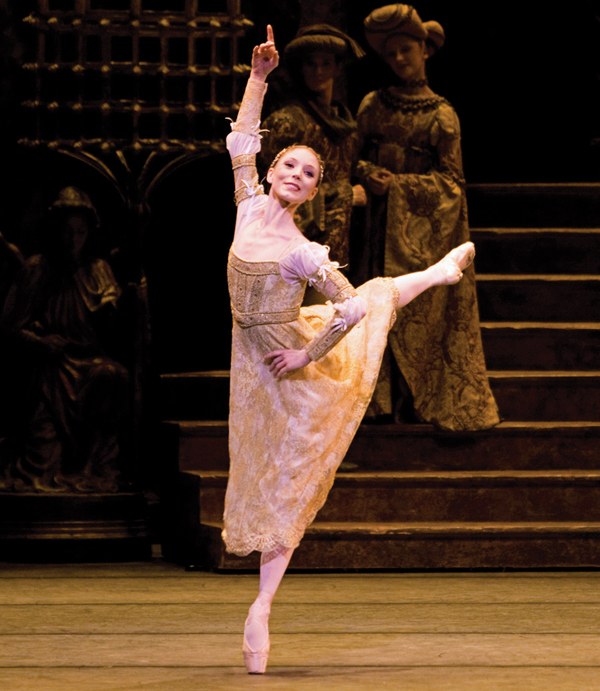 Lamb as Juliet in Romeo and Juliet (photo by Johan Persson, courtesy Royal Opera House)
It's hard to believe that Kenneth MacMillan's iconic Romeo and Juliet turns 50
this year: It hasn't aged a day! In fact, the production is still danced by many ballet companies around the world. To celebrate the work's golden anniversary, The Royal Ballet—which debuted MacMillan's Romeo (starring Margot Fonteyn and Rudolf Nureyev) in 1965—is kicking off its fall season with the classic. But those who aren't in London don't have to miss out. The Royal Opera House's Live Cinema Season, which broadcasts performances from Covent Garden to movie theaters around the globe, will playMacMillan's Romeo and Juliet on September 22, featuring Royal Ballet principal Sarah Lamb as Juliet. Dance Spirit asked Lamb to talk a little about the role.
On her favorite scene: "The most wonderful part of the whole ballet is the music in Juliet's death scene. I can't figure out how Prokofiev was able to get inside Juliet's mind, but he did! It's incredible to be onstage backed up by a full orchestra that's so closely describing your thoughts, feelings, fears and hopes."
That time when stagecraft went wrong… "During one performance, the glass that holds Juliet's poison had somehow cracked. So when I took a sip, a few chunks of broken glass dropped into my mouth. My eyes went so wide with fear and shock—though it probably looked really realistic. I didn't know what to do! In MacMillan's version, Juliet almost vomits after swallowing the poison, so I used that movement to spit out the glass."
Julie Kent has danced with American Ballet Theatre for 30 years. That's an impressive career in any context, but it's especially impressive in the world of ballet, where dancers are subject to the whims of their fabulous but frequently fickle bodies.
And Kent isn't just any ballerina. For a whole generation of dancers and dance lovers, she's the ballerina. Who didn't grow up idolizing her? She's Kathleen Donahue from Center Stage. She's the star of that glorious production of Le Corsaire that used to air on PBS every five minutes. If you've been lucky enough to see her live, you know that she's even more luminous onstage than she is onscreen; her willowy frame and beautiful face are made for the spotlight.
Kent will take her final bow with ABT tomorrow night, dancing Juliet in Romeo and Juliet (oh, lord, get those tissues ready) at NYC's Metropolitan Opera House. To help us brace ourselves for that blow, Vanity Fair just published "4 Lessons Learned from a Prima Ballerina," in which Kent shares some of the considerable wisdom she's acquired over the course of her career. One of the highlights is a poetic "merde" note from legend Natalia Makarova—"Someone once said that beauty could save the world. What a great responsibility you have"—that has become a kind of career philosophy for Kent.
There's also this incredible drawing of Kent wearing a dress composed of all the ballets she's performed: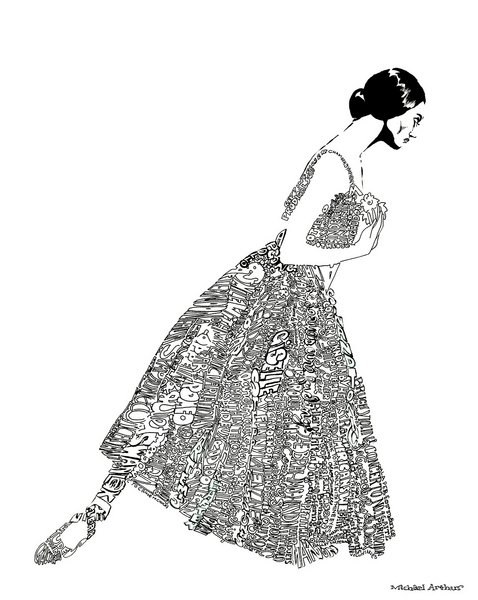 By Michael Arthur, based on a photograph by Roy Round
Click here to read the whole story. And while Kent's farewell performance is, naturally, sold out, the magical internet does have several clips of her dancing Romeo and Juliet. I'd suggest watching the video below—of Kent and Roberto Bolle in the iconic balcony pas de deux—around 9 pm tomorrow, when Kent will actually be dancing it, one last time, at the Met.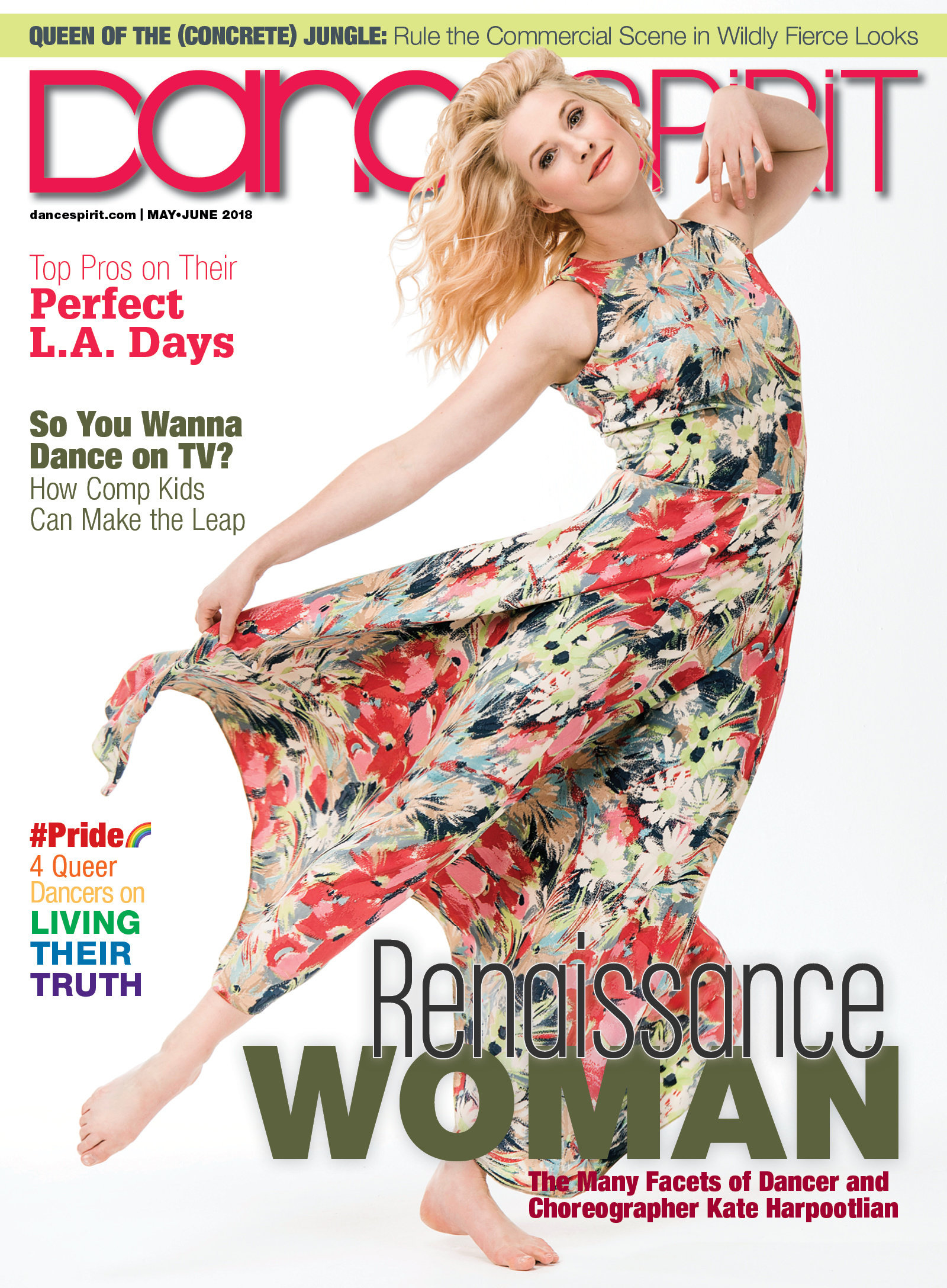 Get Dance Spirit in your inbox