Mar. 23, 2017 05:17AM EST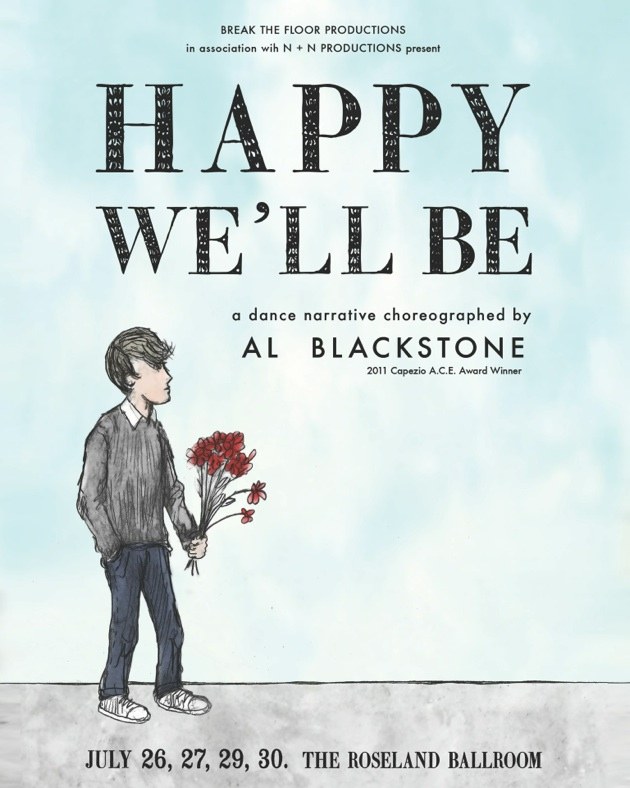 In a sea of angsty lyrical pieces, it's so nice to see choreography that makes you feel warm and fuzzy once in a while. At the A.C.E. Awards last year, choreographer Al Blackstone's submission, Brown Eyed Girl, was exactly what we needed: a big-hearted, witty, kind of hilarious depiction of a couple's online—and then in-person—meeting. It was such a standout, in fact, that Blackstone won the grand prize, $15,000 to put on his own show in NYC.
Fast-forward to this year: Blackstone's show, Happy We'll Be, opens tonight at The Roseland Ballroom. Based on what we've seen of his work—and the show's title!—we're guessing it'll be delightful, upbeat fun. The "dance narrative," as Blackstone is calling it, will have four performances through July 30. Get your tickets now—and get happy!
Dec. 17, 2013 10:52AM EST
Love Shaping Sound? Live in or around or, you know, within flying distance of NYC? We've got good news for you, folks.
The super-hot company, created by four guys you may have heard of—Travis Wall, Nick Lazzarini, Teddy Forance and Kyle Robinson—will be giving three special performances on Sunday, January 12 at NYC's Roseland Ballroom. The VIP previews promise a sneak peek at the group's upcoming 2014-2015 world tour (dates TBA).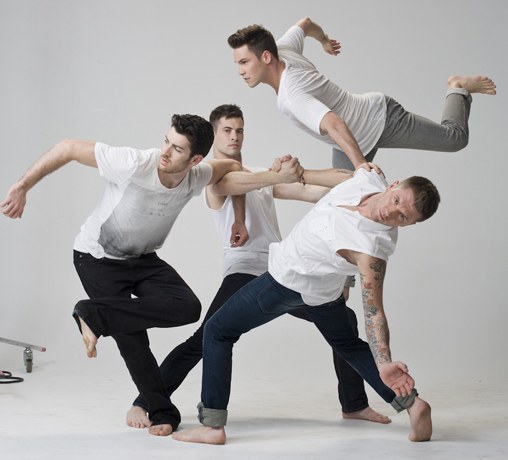 (Clockwise from top) Nick Lazzarini, Travis Wall, Teddy Forance and Kyle Robinson photographed for "Dance Spirit" by Joe Toreno
We don't know what the Shaping Sounders are cooking up for us this time, but if last year's production is any indication, it's going to be pretty darn great. Click here for tickets to the previews (they're just 15 bucks!).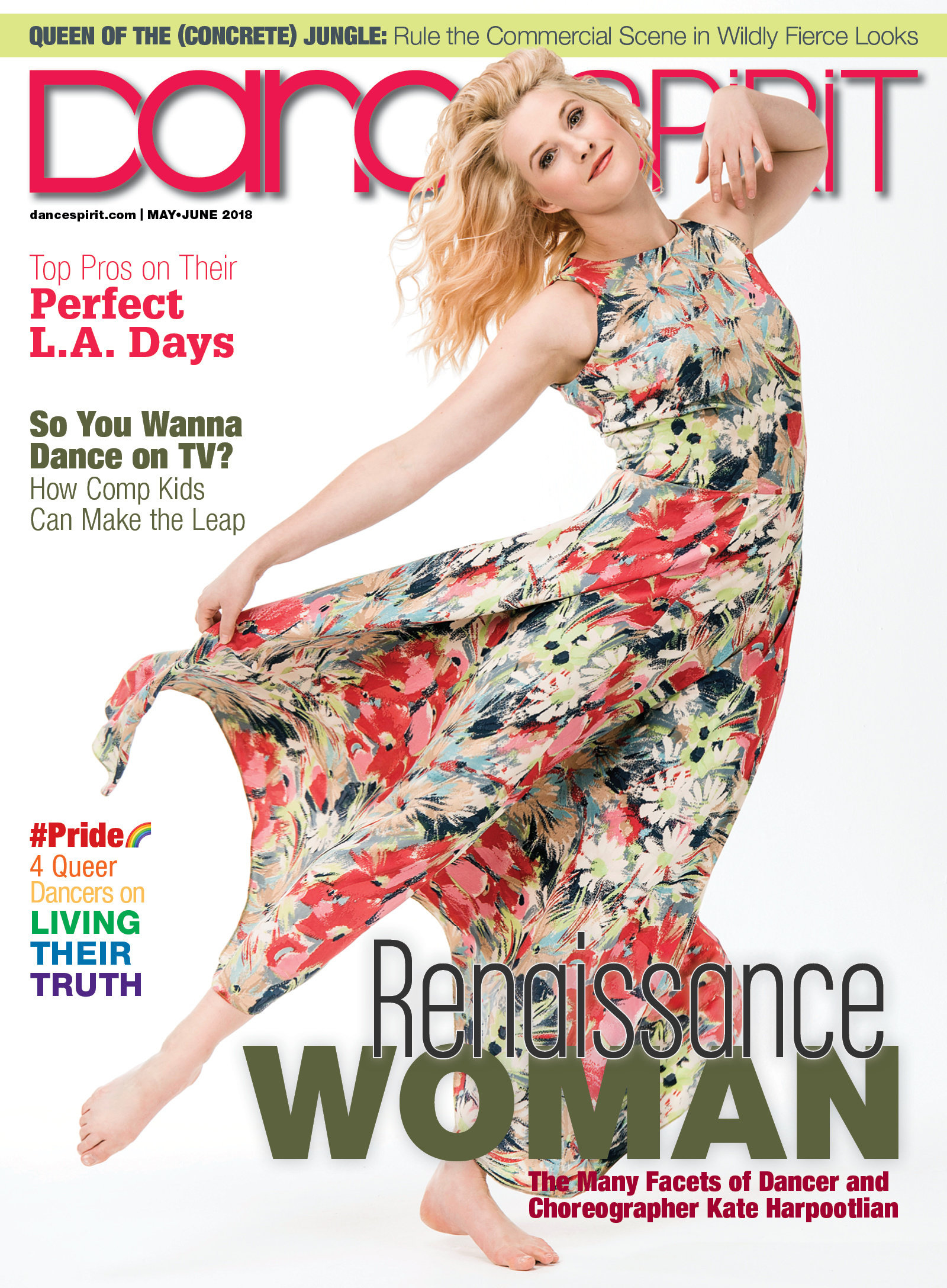 Get Dance Spirit in your inbox