Mar. 23, 2017 06:07AM EST
Big ballet news today! American Ballet Theatre just announced a transatlantic "dancer exchange."
OK, yes, when I first heard that, I started hyperventilating a little. Were any of my darling ABT people going to be, uh, "traded" to some European team?
But fear not: This exchange is for a few guest performances only, giving audiences on both sides of the Atlantic a taste of world-class dancers they may have never seen before.
Here's how it's going to go down:
This June, Royal Ballet principal dancer Steven McRae will perform as Lankendem in ABT's Le Corsaire, and this July, Royal Danish Ballet principal Alban Lendorf (he's AMAZING, guys) will dance Prince Désiré in ABT's Sleeping Beauty. That's round one.
Then for round two, in December, ABT will send principal Cory Stearns to the Royal Ballet and soloist Isabella Boylston (one of our favorites!) to the Royal Danish Ballet, to dance in their respective Nutcrackers.
Whew.
Anyway, sounds pretty nifty, right? And if you're not familiar with any of these great dancers, check out our slideshow below!
[portfolio_slideshow nowrap=0 thumbs=true timeout=4000 showtitles=true showcaps=true showdesc=true]
Ballet
Sep. 01, 2014 10:59AM EST
When I first started learning August Bournonville's Flower Festival in Genzano pas de deux as a young student, I figured it'd be easy enough. There weren't any complicated lifts or balances; it seemed simple. But when my turn came to try the piece, I had to stop partway into the coda, gasping for breath. The brisés and ballonnés that were supposed to look so light left my legs feeling like jelly. There was no preparation for any jump—I was expected to power through the intricate footwork by the force of sheer will. And all the while, my instructor was calling out, "Soften the arms! Stop making it look like work!"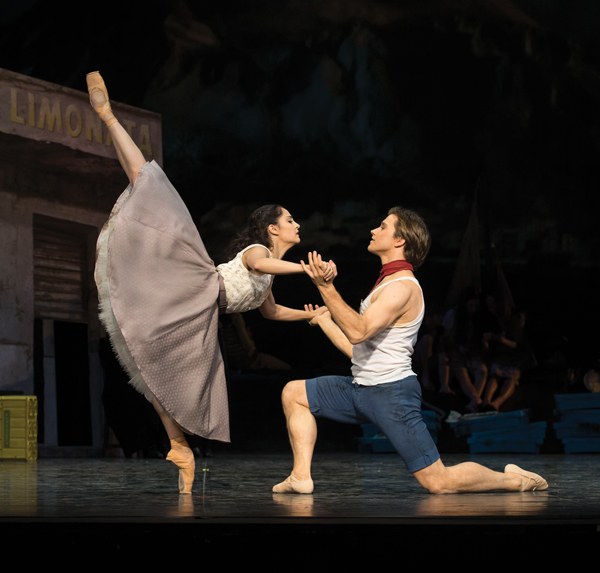 The Royal Danish Ballet's Alexandra Lo Sardo and Alban Lendorf in Bournonville's Napoli (photo by Costin Radu, courtesy RDB)
Bournonville was the master of deceptively difficult choreography. His dances, which are still performed around the world, emphasize harmony—a balance of laser-sharp precision and serene grace that leaves audiences smiling. Conquering Bournonville's meticulous footwork while maintaining an open, gracious épaulement will take time, but you'll be a better dancer for it.
The Man Behind the Moves
Born in Copenhagen in 1805, August Bournonville is considered the father of Danish ballet. As a dancer, he performed at the Paris Opéra and in London before returning to Denmark as a soloist at the Royal Danish Ballet. Bournonville was known for his buoyant jump and masterful mime—the qualities that would come to define his choreographic style.
In 1830, Bournonville became ballet master at the RDB and went on to direct the company for nearly five decades. During that time, he staged about 50 ballets, dozens of which are still performed by the company. Among his many masterworks are La Sylphide, Napoli and Flower Festival in Genzano.
Bournonville's Style
Bournonville's choreography is known for its effortless quality. While his ballets demand powerful grand allégro and brilliant batterie from both male and female dancers, his style also requires soft épaulement, with the arms rounded and low. The head and upper body frequently gesture toward the working leg to bring attention to its movements.
Today, the RDB remains the primary home of Bournonville technique, but it's also taught as part of the curriculum in many ballet schools around the world. Marianna Tcherkassky, a ballet mistress at Pittsburgh Ballet Theatre, gave masterful performances of Bournonville's La Sylphide during her days as a principal at American Ballet Theatre. She developed her love for Bournonville after taking classes from former Royal Danish Ballet dancer Stanley Williams at the School of American Ballet. (Williams introduced many American dancers to the style.) "What I loved about it was playing with the light and shade of movement, which is so indicative of Bournonville," Tcherkassky says. "You're doing small bourrée steps low to the ground, and then you explode into the air."
How to Do It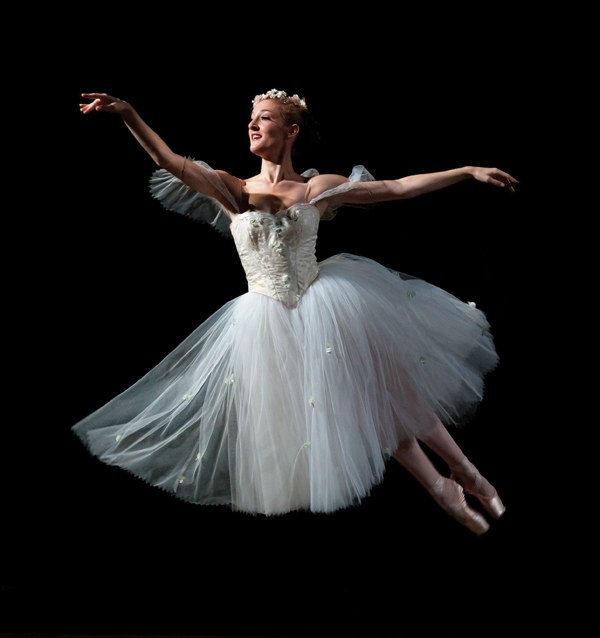 The Royal Danish Ballet's J'aime Crandall in La Sylphide (photo by Costin Radu, courtesy RDB)
For most dancers, Bournonville's petit allégro poses the biggest challenge. Sylvia Deaton, now a corps member at Boston Ballet, studied Bournonville at the Royal Danish Ballet during an exchange program and found that it was important to nail down the choreography's footwork separately from the port de bras. Tcherkassky remembers Williams emphasizing rolling through the feet and using deep pliés to absorb the rapid-fire movement of the lower body. "You use the floor to land like a cat," she says.
Think about radiating the warm, genuine presence that defines Bournonville, too. Many story ballets are filled with princesses, but Bournonville tends to emphasize the human aspects of the dancer. Tcherkassky remembers rehearsing a variation from Napoli with Williams. "At the end, I finished with a flourish," she says. "He said, 'No, you're done. You give it; you don't have to sell it.' "
How can you translate a moving art into a still image? That's the dance photographer's challenge. In a way, ballet, with its emphasis on perfect line and form, makes the job easier—it's full of gorgeous still poses. But even the most perfect photo of the most perfect arabesque doesn't capture the thrill of a live performance.
Danish photographer Ingrid Bugge has figured out alternative ways to get at ballet's excitement. Bugge spent two years following the Royal Danish Ballet, creating wonderful dream-like captures of moments from the company's performances. Rather than producing true-to-life photos, she collaged and manipulated images to convey movement and drama. As this video shows, it was a sort of painterly digital process:
Because Bugge isn't a dancer, sometimes her photos showcase less-than-perfect moments, in ballet terms. But they do an eerily good job of getting at ballet's soul.
Bugge recently released a print book, The Essence of Ballet, featuring her RDB photos. But the ebook version of Essence is even cooler: It's interactive, allowing readers to explore her creative process, the evolution of each photocollage. Take a look at some of our favorite photos—then check out the print book here and ebook here.
All images by Ingrid Bugge (h/t The Guardian)
[portfolio_slideshow nowrap=0 thumbs=true timeout=4000 showtitles=true showcaps=true showdesc=true]
Mar. 13, 2012 02:12PM EST
Sure, dance is fun, but these performers have other skills they're putting to good use: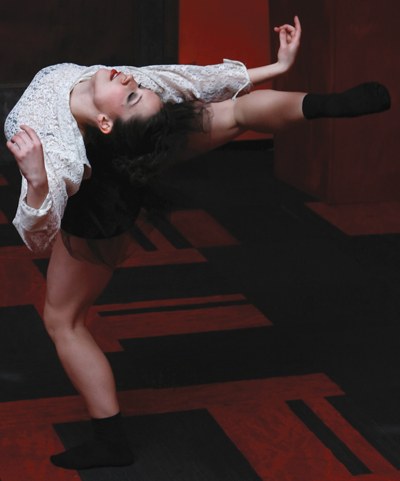 Alexandra Johnson in Sidra Bell's House Unrest. (Jubal Battisti)
Alexandra Johnson
Sidra Bell Dance New York
Hobby: Reupholstering furniture
"My mother has always been into sewing and she's worked in interior design, so I latched on to her interests. Now, I own a lot of furniture that I've reupholstered. People don't realize that reupholstering isn't hard if you're willing to take time to do it—and it saves money!"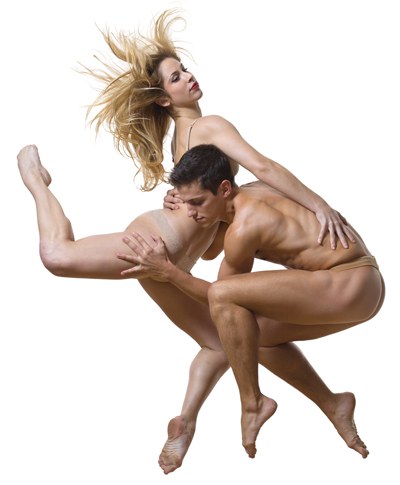 Sarah Braverman and Ian Spring (Lois Greenfield)
Sarah Braverman
Parsons Dance
Hobby: Learning Italian
"I decided to take up Italian because two of the dancers I work with speak the language and we spend a lot of time together. Plus, Italy just happens to be on Parsons' tour schedule! At the end of a long day it feels good to have something spark my interest that's outside of the dance world. Keeping your mind open makes your dancing more informed."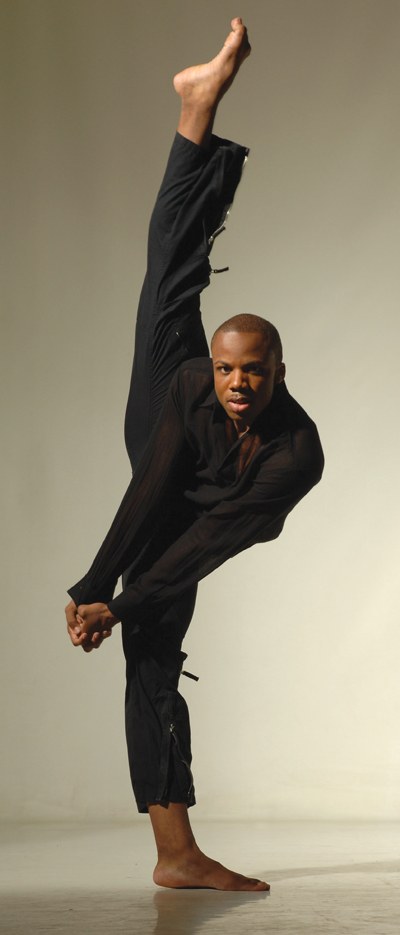 Jermaine Terry (Eduardo Patino)
Jermaine Terry
Alvin Ailey American Dance Theater
Hobby: Costume design
"I discovered costume design in college. I had choreographed my senior piece and my roommate suggested I buy slips and add to them for costumes. So that's what I did. I started to do it professionally later by accident. In rehearsal one day, I was wearing a pair of jazz pants I had made. The choreographer liked them and asked if I would make the costumes for his piece. People have been asking me to make things for them ever since."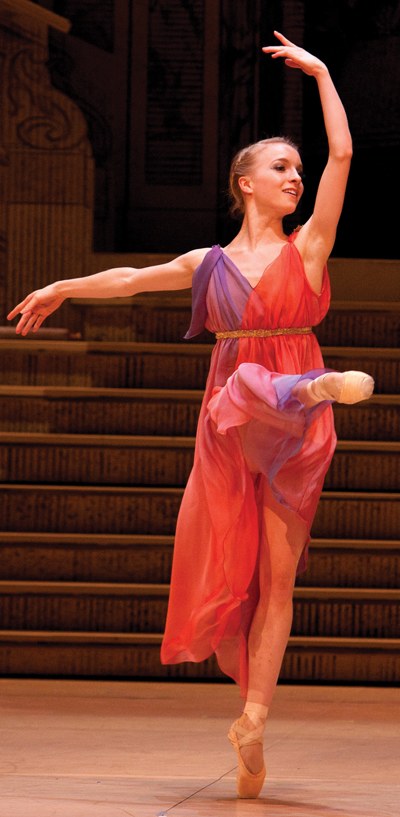 Shelby Elsbree in Christopher Wheeldon's Sleeping Beauty (David Amzallag)
Shelby Elsbree
Royal Danish Ballet
Hobbies: Blogging, cooking and photography
"A little over a year ago, my sister encouraged me to do something with my free time besides working out. I invested in a camera and took a picture of a chocolate cake baked by my sister. It was the most beautiful picture ever. I love food and cooking, so I combined these side passions with dance and started a blog. Tutus & Tea was born."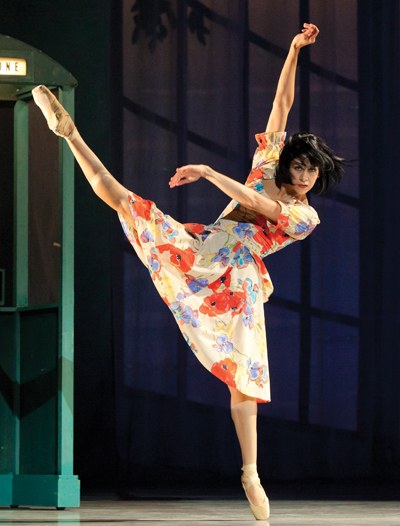 Sona Kharatian in The Great Gatsby (Brianne Bland)
Sona Kharatian
The Washington Ballet
Hobby: Knitting
"During Nutcracker season, I'll knit scarves and socks to give as Christmas presents. If someone has me as their Secret Santa, they know they'll get something knitted."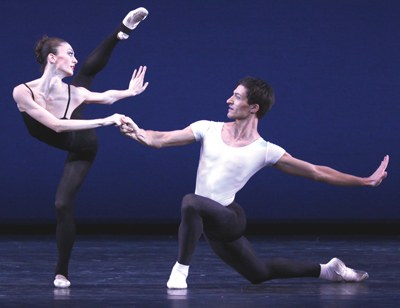 Suluashvili and his wife, fellow Joffrey dancer Victoria Jaiani. Suluashvili says his favorite piece he's crocheted is a shawl for Jaiani! (Herbert Migdoll)
Temur Suluashvili
Joffrey Ballet
Hobby: Crocheting
"One day I decided to pick up crocheting needles and see what happened. I thought it could be a fun challenge. With crocheting you can do a little at a time—a few minutes here, a few minutes there, and before you know it you have a scarf or legwarmers!
When you're dancing all day, it's nice to have something calming to do when you get home. It lets your mind and your body rest, and you create something beautiful in the process."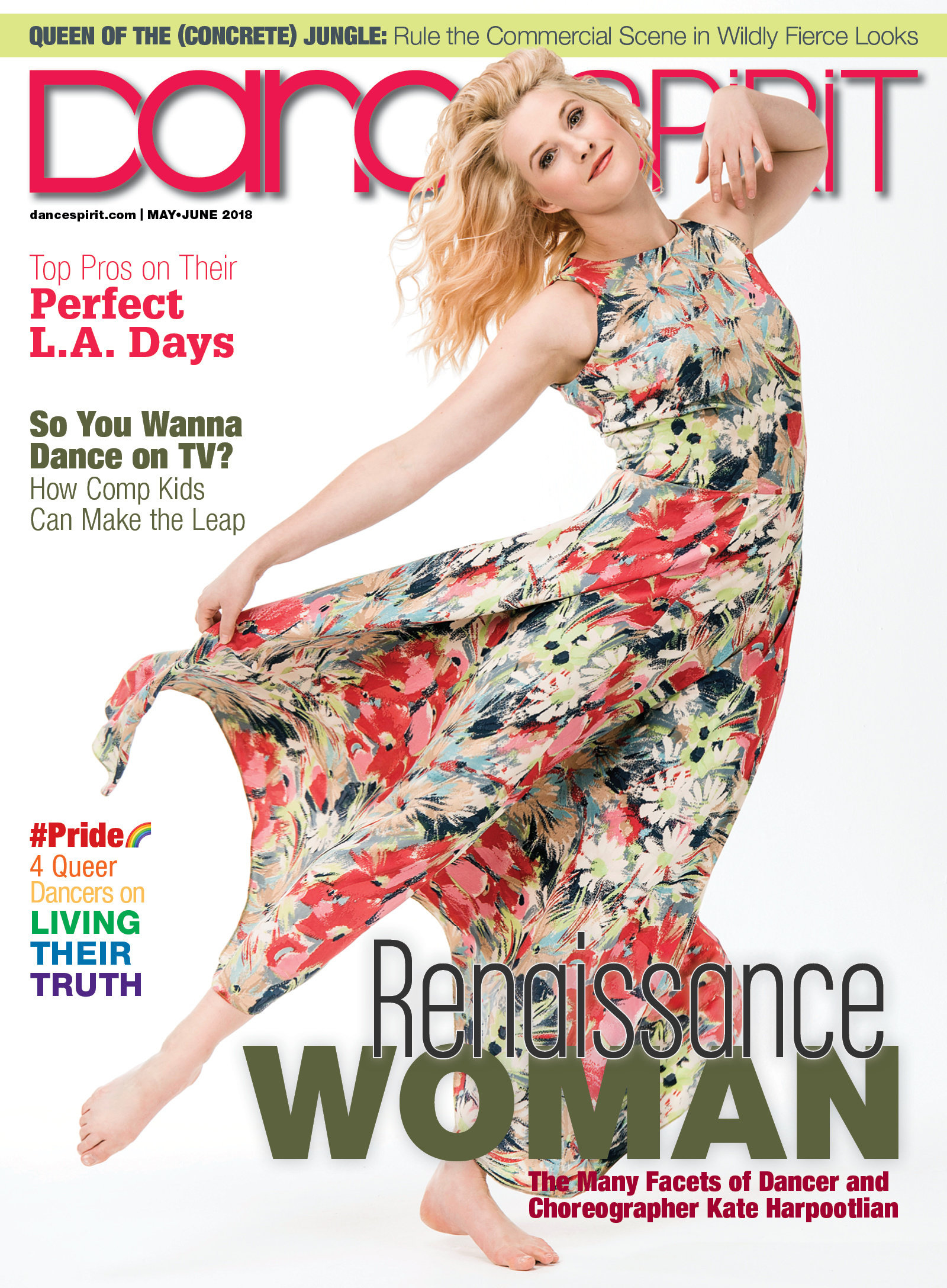 Get Dance Spirit in your inbox