Popular
Aug. 30, 2017 01:12PM EST
George Balanchine (via Instagram, @nycballet)
There's so much history in the ballet world! Some of the dances that are being performed today date back to a century ago, and you wouldn't know it if you didn't study it. It's important to know the origin of the companies and choreography we've come to know and love. The following are nine legendary ballet dancers who've achieved a lot of success and created many opportunities in the ballet world.
Keep reading...
Show less
Dec. 26, 2012 07:00AM EST
Tonight CBS broadcasts the 2012 Kennedy Center Honors—and one of the honorees is a true ballet legend.
There are many incredible ballerinas dancing today, but nobody can ever quite measure up to Natalia Makarova. She first rose to fame at the Kirov Ballet in the 1960s, but after she defected from the USSR in 1970, she became an international superstar. Though she's tiny and delicate, she nevertheless had a steely technique and a huge, passionately dramatic presence onstage. A frequent partner of fellow stars Mikhail Baryshnikov and Rudolph Nureyev, she captivated audiences around the world.
But you don't have to take my word for it. Here she is showing off her exquisite control and dramatic sweep in Odette's variation, from a 1980 performance of Swan Lake:
And to give you a sense of not only her formidable technique, but also her sly sense of humor, here's a clip from the 1985 documentary In a Class of Her Own, in which Makarova narrates footage of herself in ballet class—mercilessly.
We can't wait to see Makarova celebrated tonight— especially since the ceremony (taped a few weeks ago) features performances by a slew of current ballet stars, including Alina Cojocaru, David Hallberg, Tiler Peck, Angel Corella, Julie Kent, Marcelo Gomes and Veronika Part. Tune into CBS tonight at 9/8 c to watch all that awesomeness.
And for those of you who just can't wait: Here's a sampler of classic Makarova photos. Enjoy!
[portfolio_slideshow nowrap=0 thumbs=true timeout=4000 showtitles=true showcaps=true showdesc=true]
Dec. 18, 2012 11:42AM EST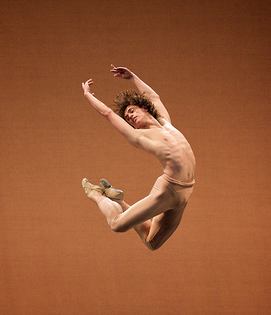 It seems like the ballet world always has one or two James Dean-y bad boys, super-talented men who buck convention—not always the easiest thing to do in ballet—and do things their own way. Rudolf Nureyev, Mikhail Baryshnikov, Carlos Acosta, Rasta Thomas (who founded, fittingly, the Bad Boys of Dance): They're all amazing performers who, thanks to their skills and charisma, have been able to break away from the prince-in-tights stereotypes—or at least to play the princes they want, whenever they want.
Ballet fans have had their eyes on the newest member of the bunch, the phenomenal Sergei Polunin, ever since he left London's Royal Ballet earlier this year. (And if you're wondering whether he's a true bad boy: He not only has about a dozen tattoos, he also owns a share in a tattoo parlor. Legit!) The 23-year-old has been bouncing around from gala to gala and guest appearance to guest appearance since then, but he's made allusions to his big plans for the future.
Well, a few days ago, it was announced that he'll play the lead in the UK premiere of choreographer Peter Schaufuss' Midnight Express next April. It's definitely not your grandma's ballet: The work is based on the true-story book by Billy Hayes about an American stuck in Turkish prison after he's  been convicted of drug smuggling. Marius Petipa would turn over in his grave—and I'm guessing that's exactly the kind of effect Polunin was hoping for.
Here's to Polunin and all of his fellow bad boys, for keeping the ballet world exciting!
Nov. 02, 2012 09:30AM EST
Hey there, lucky San Francisco dance fans: There's a pretty amazing exhibition happening at the de Young Museum right now, "Rudolf Nureyev: A Life in Dance." If features a display of 80 costumes that the dance legend and his co-stars wore—which is especially fitting because Nureyev was famously involved in creating the costumes for his performances. It's a fascinating slice of ballet history.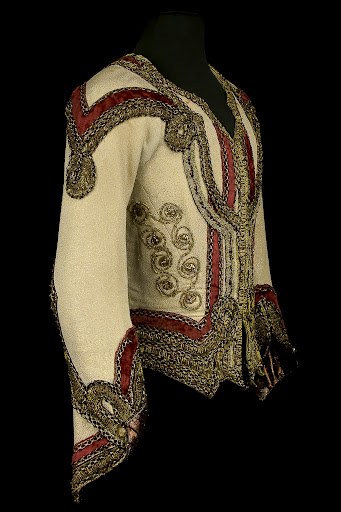 And if you visit tonight, there's a bonus. The museum is giving a multimedia presentation, "From Tutu to Haute Couture: Costume and the Ballet," which will not only go through the history of ballet costumes but also include a performance and fashion show by talented San Francisco Ballet School trainees. Plus, it's free! Get the details here.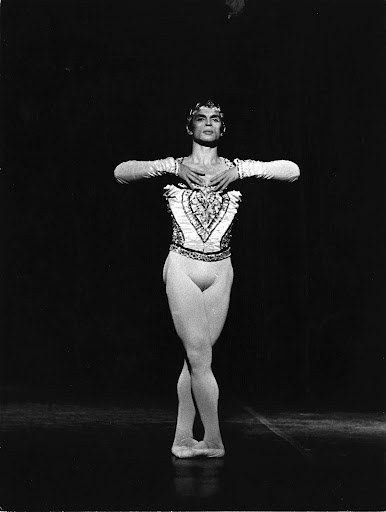 Not in Cali? Take a Nureyev video break anyway. Watch this beautiful clip of the star with Margot Fonteyn in Romeo and Juliet—or this one of Nureyev with, ahem, Miss Piggy in Swan Lake!
Feb. 14, 2012 11:46AM EST
Most people celebrate Valentine's Day with candy hearts and teddy bears and red roses. But much as I'm a total sap for all of that stuff, my favorite VDay tradition is watching this clip of Alessandra Ferri and Julio Bocca in the balcony pas de deux from Kenneth MacMillan's Romeo and Juliet. (It's from the 1998 video American Ballet Theatre Now: Variety and Virtuosity.)
I used to love this film for the wrong reasons. Pretty feet and legs were at the top of my bunhead checklist when I was 15, and Ferri's ridiculous arches were enough to keep me hitting rewind for days. But as I grew up a little, I began to understand the power of Ferri and Bocca's famous partnership—particularly in this, their signature ballet. In 1998, both dancers were in the autumns of their careers. But in this recording they're utterly believable as star-crossed teenagers, vulnerable and fragile and yet completely secure in the strength of their love. And they have sublime chemistry—it's like an intoxicating perfume.
Ferri and Bocca's R&J has been compared to that of another iconic duo, Margot Fonteyn and Rudolf Nureyev. I believe that Fonteyn and Nureyev were just as magical. But while I can appreciate their rendition of the pas de deux, I've never been able to feel its power through my computer screen. I think it's the kind of thing you had to have seen live to understand (if only I'd been able to!).
I never saw Ferri and Bocca dance R&J live either. But for some reason, their film alter-egos are enough to knock me out. It's a different kind of rush. And it's my favorite Valentine's Day treat.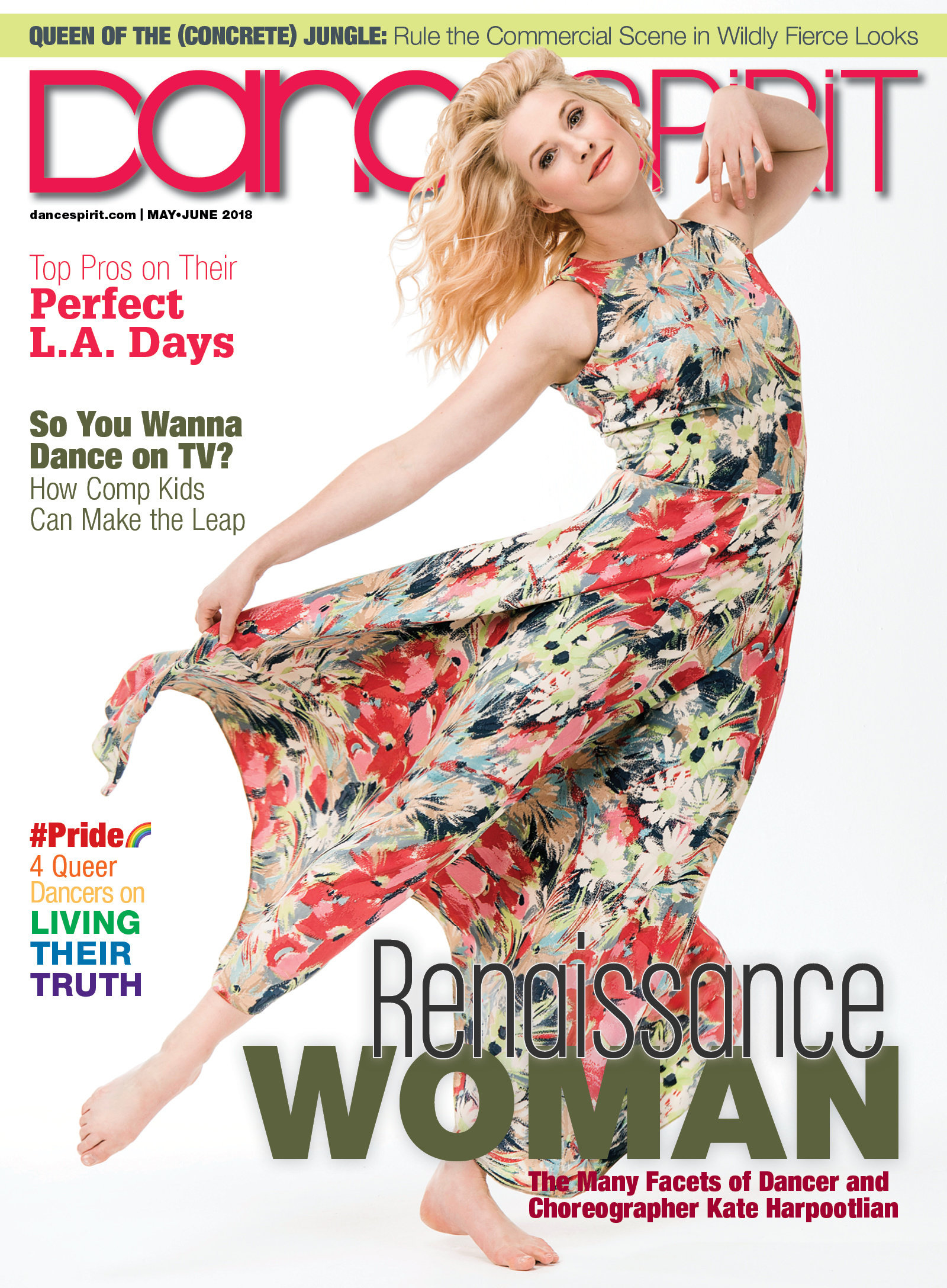 Get Dance Spirit in your inbox