Popular
Mar. 23, 2017 07:50AM EST
What can Amy and Fik-Shun expect now that they're officially the winners of "So You Think You Can Dance" Season 10? We caught up with all 10 former champs to find out about their post-"SYTYCD" lives.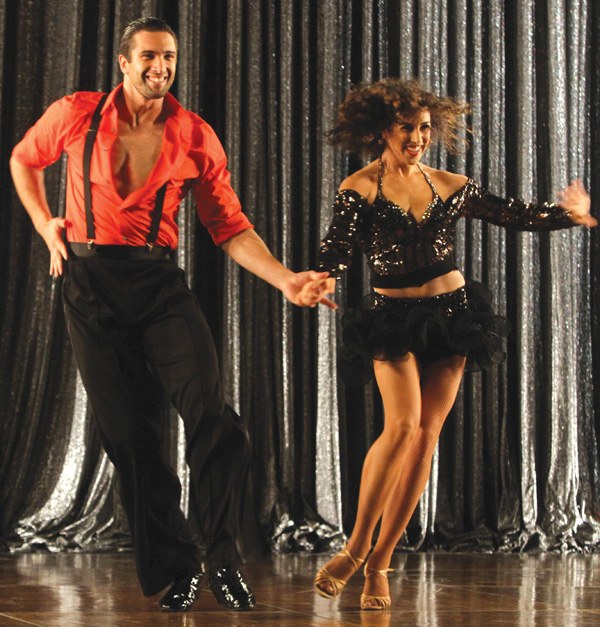 Eliana with Dmitry Chaplin on an episode of "Bones." (photo by Patrick McElhenney/Fox)
Eliana Girard, Season 9
Eliana started rehearsals for Taylor Swift's Red Tour just a few months after her win. "The show made me more inspired to grow as an artist," says the ballerina, who will spend this month performing with T-Swift in Australia.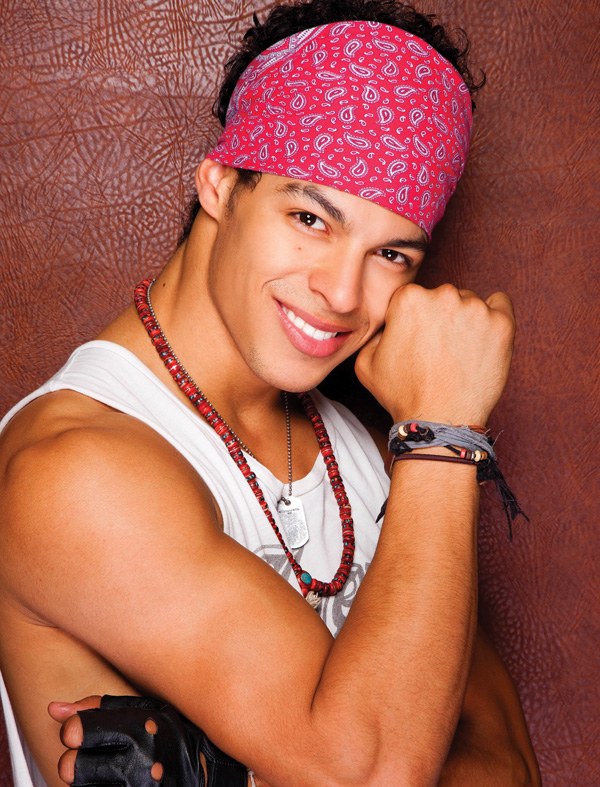 (photo by Gilles Toucas)
Chehon Wespi-Tschopp, Season 9
Talk about branching out—this ballet boy-wonder has got acting (a guest-starring role on "Bones," plus several commercials), clothing design (an upcoming "CheForce" line for dancers) and choreography projects (alongside Mia Michaels) in the works. He's also launched his own dance convention, CheForce. "I couldn't be more grateful that America gave me the chance to grow on the show," he says. "The journey completely changed me."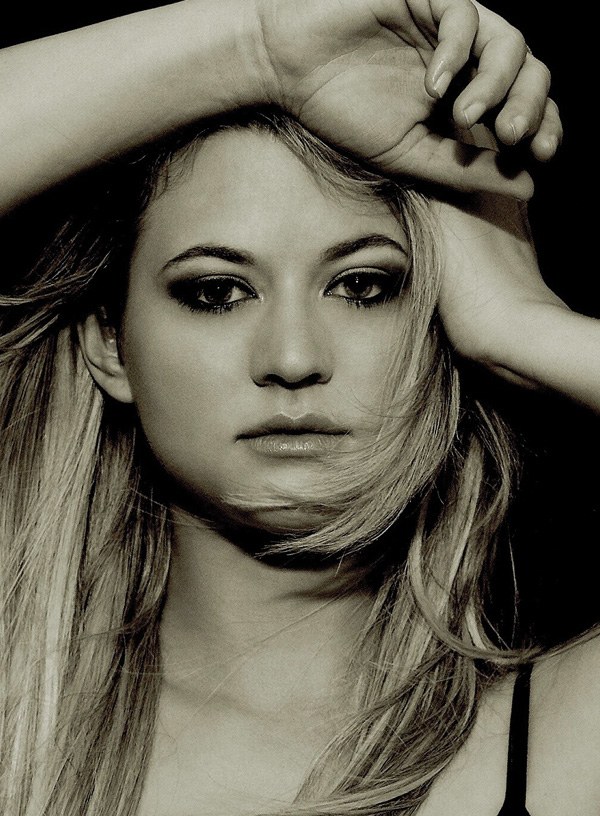 (photo by Jonathan Ressler)
Lauren Froderman, Season 7
Lauren had just graduated high school when she made it onto the show, and she put off college to tour as the "SYTYCD" champion. She then danced full-time for a while—teaching master classes and performing on "Glee" and at the Kids' Choice Awards. But now she's a full-fledged college girl! Lauren will graduate from Loyola Marymount University in 2015 with a BA in liberal studies. "Then I'll get back into the grind of auditioning," she says.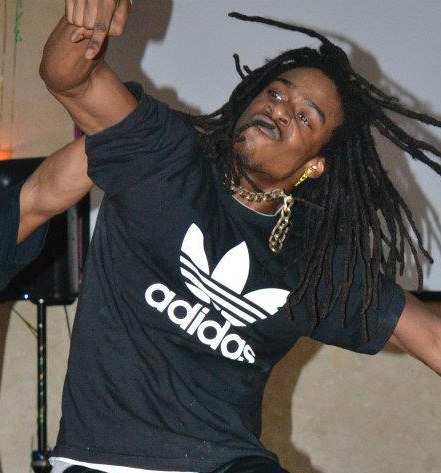 (courtesy Russell Ferguson)
Russell Ferguson, Season 6
Krumper Russell recently choreographed for Ukraine's version of "SYTYCD," started his own company called SideStreet and snagged a featured role (alongside Chehon) in the new dance flick East Side Story. Bostonians can catch him in Tony Williams' Urban Nutcracker, December 6–22, at John Hancock Hall.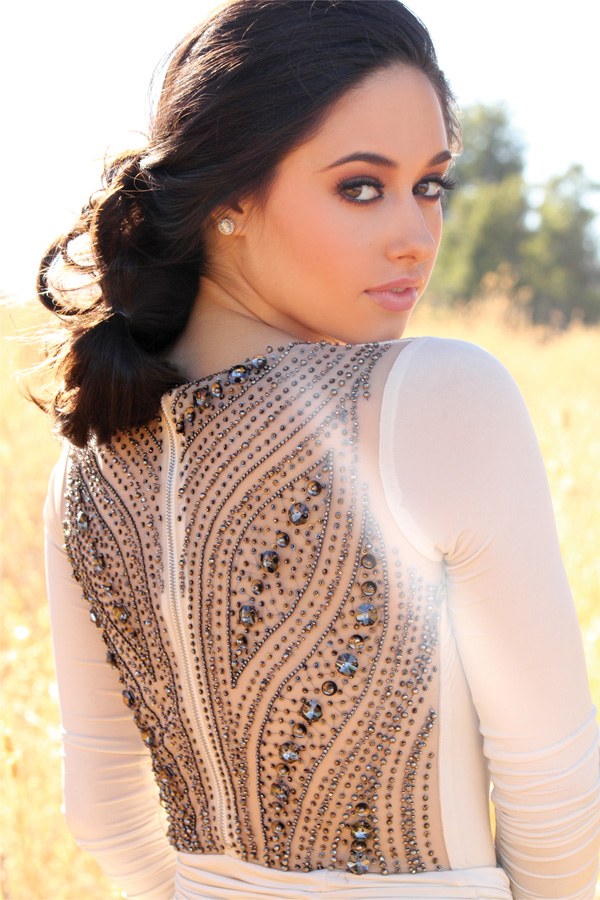 (photo by Josh Williams)
Jeanine Mason, Season 5
"SYTYCD" was the first of many TV appearances for Jeanine. In addition to her former recurring role on "Bunheads," she'll appear on TNT's "Major Crimes" this month and recently shot pilots for MTV and Fox. She's also been attending University of California—Los Angeles. "Graduating this year will be a proud moment!" she says.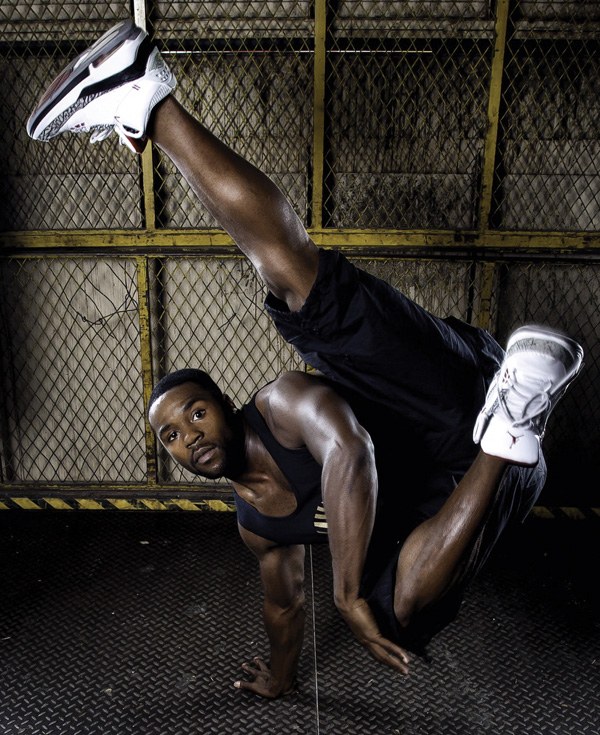 (courtesy Joshua Allen)
Joshua Allen, Season 4
In addition to being a Season 10 All-Star, Joshua's pursuing a career as a triple threat. He was featured in Step Up 3D and Footloose, appeared on "Community" and "American Horror Story" and plans to release his first album this year.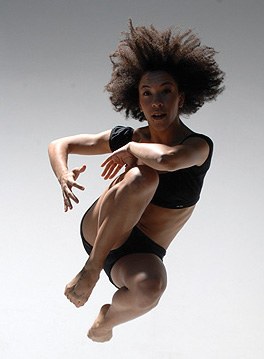 (photo by Quinn Baston)
Sabra Johnson, Season 3
Since her win, Sabra has been dancing all over the world. She spent a year with Cedar Lake Contemporary Ballet in NYC, danced in Mexico City and Germany and is now a member of dance theater company Staatstheater Darmstadt in Austria.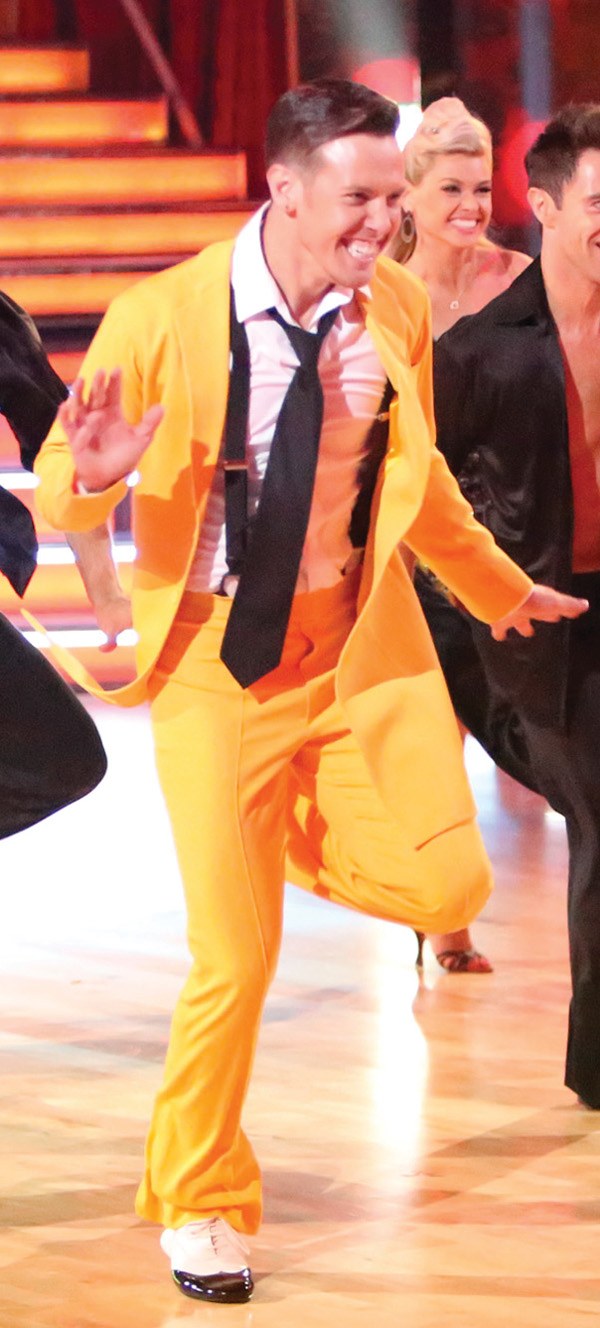 Benji Performing on "Dancing with the Stars" (photo by Adam Taylor/ABC)
Benji Schwimmer, Season 2
Benji's been busy choreographing for the stars: He created and danced in Paula Abdul's final "American Idol" performance. Staying true to his swing-dance roots, he's also won the U.S. Open Swing Dance Championship the past four years in a row with partner Torri Smith.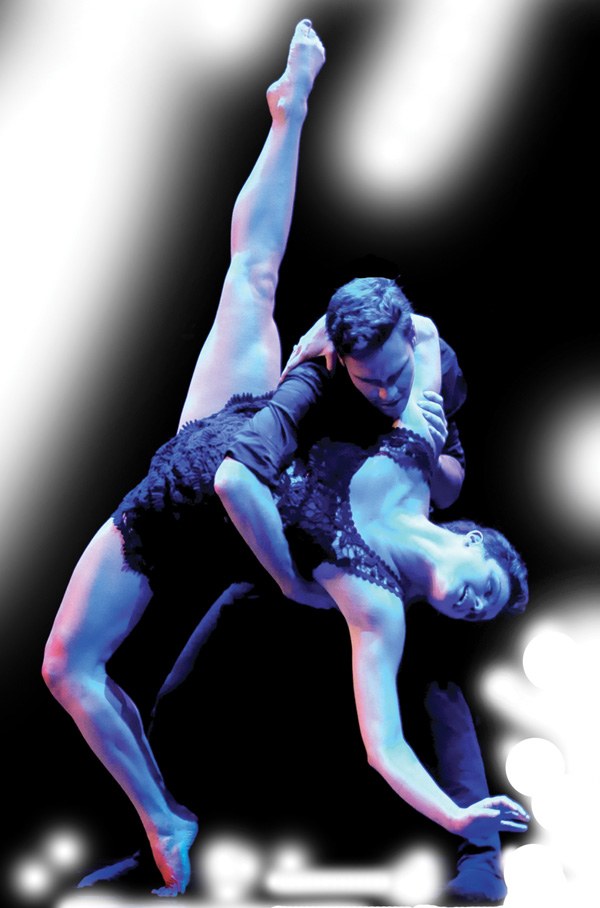 Melanie and Nick performing at The Dance Awards (photo by Matthew Murphy)
Melanie Moore, Season 8
If it seems like Melanie's all over your TV screen, that's because she is. She burned up the dance floor as a Season 10 All-Star, danced at the Primetime Emmy Awards in September and played a New York Academy of the Dramatic Arts student on Season 4 of "Glee." She's also a member of contemporary company Shaping Sound.
Nick Lazzarini, Season 1
Besides his fame as the very first "SYTYCD" champ, Nick is probably best known as a founding member of Shaping Sound. He's also a beloved faculty member at JUMP dance convention. How can future contestants achieve his level of success? "Make sure you're open to anything and everything," he says.
What do you do after you win "So You Think You Can Dance" and become super famous?
You go on to star in a dance movie, of course.
Plenty of our favorite "SYTYCD" vets (and former DS cover stars) have taken to the big screen—Kathryn McCormick and tWitch had starring roles in Step Up Revolution, and the dance casts in Step Up 3D, Footloose and Fame were packed with familiar faces.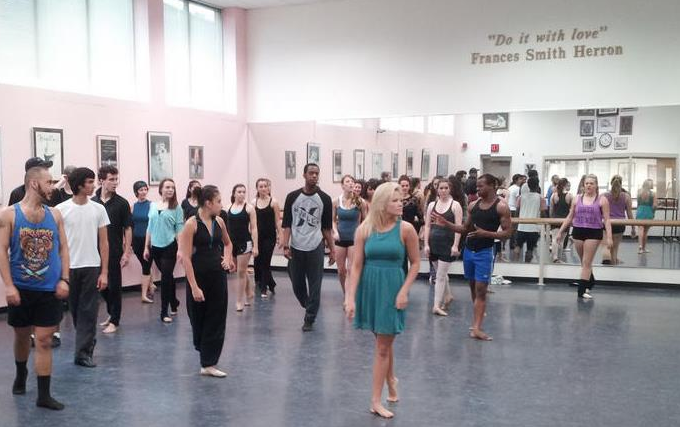 Now, three more "SYTYCD" alums, including two former winners, are graduating from the small screens to the silver ones: Russell Ferguson (Season 6 winner), Chehon Wespi-Tschopp (Season 9 winner) and Witney Carson are all set to star in the upcoming East Side Story film, produced by David Winters. Plus, Brandon Bryant (Season 5) choreographed for the movie.
A bit of background: David Winters knows his stuff. He was in the original West Side Story production on Broadway and now he's making this film to show off an "all-star dance cast." The plot is based off Shakespeare's Romeo & Juliet, and it looks like the movie will be part Dirty Dancing, part High School Musical, part West Side Story and part who-cares-these-dancers-are-awesome.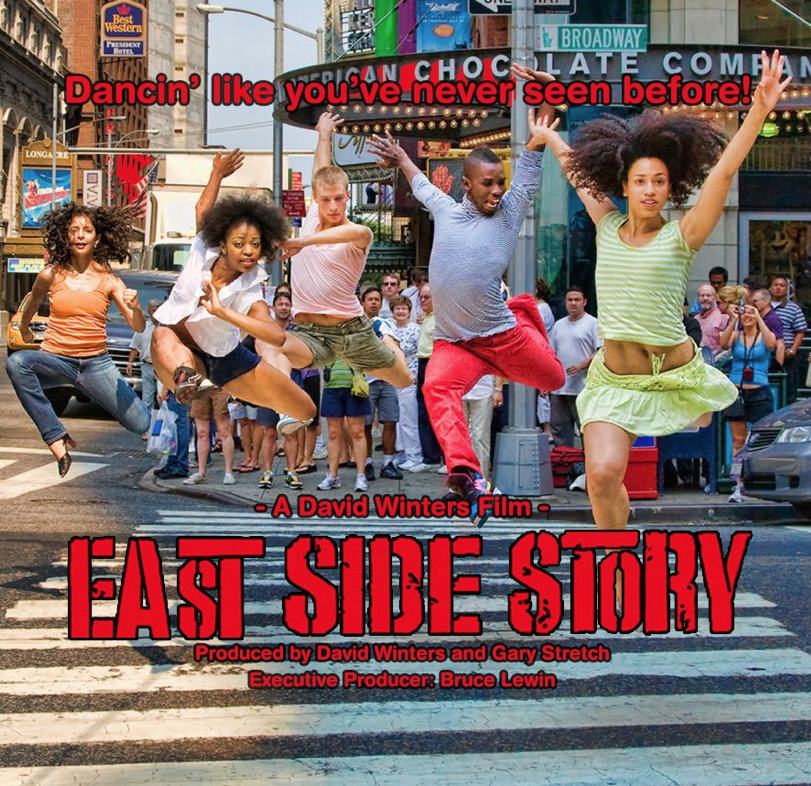 The film is still in its infant stages and some casting is still being done as scenes are filmed. (We suggest following the film's Facebook page—casting announcements are posted regularly—and checking out the East Side Story website.)
Here's a local news clip about the film featuring our December 2012 cover boy, Chehon!
May. 24, 2012 11:48AM EST
Who's excited for the first episode of "So You Think You Can Dance" Season 9 tonight? (Nigel, for one!)
On Monday, we let you know that the show will crown both a male and a female winner this season. I kind of love the idea. First, of course, two winners are better than one. But also, I've been thinking back on past seasons and realizing just how many more awesome dancers would've been honored if the two-winner system had been in place from the beginning. Check it out:
Season 1 winners would have been Nick Lazzarini...and Melody Lacayanga.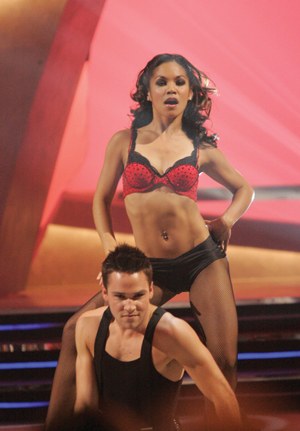 Season 2 would have honored both Benji Schwimmer...and Donyelle Jones. (LOVE her!)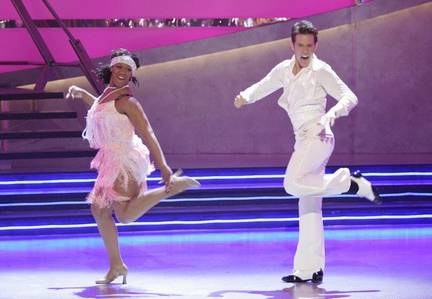 Season 3 would have given us Sabra Johnson...and Danny Tidwell (in my opinion, the best dancer ever to grace the show).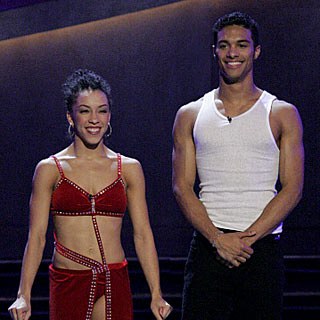 Season 4's winners would have been Joshua Allen...and Katee Shean.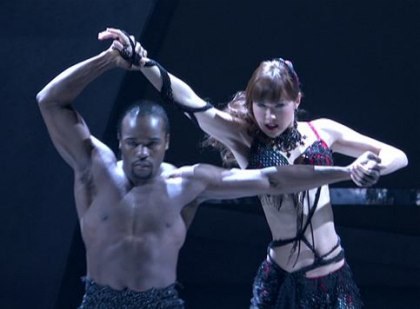 Season 5 champs would have been Jeanine Mason...and Brandon Bryant.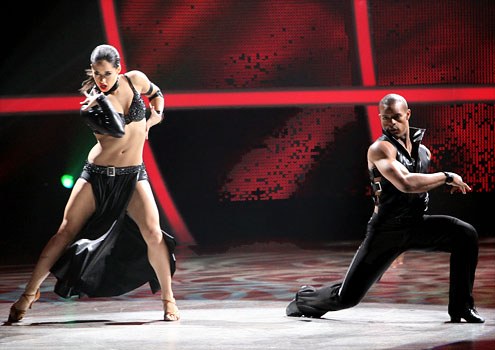 Season 6 winners would've been Russell Ferguson...and Kathryn McCormick.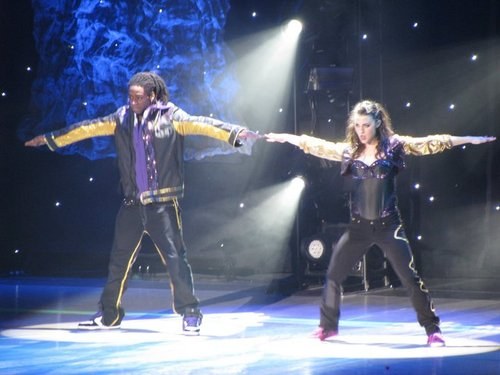 Season 7? Lauren Froderman...and Kent Boyd. (I'm guessing a lot of teenage girls would've been ecstatic about that.)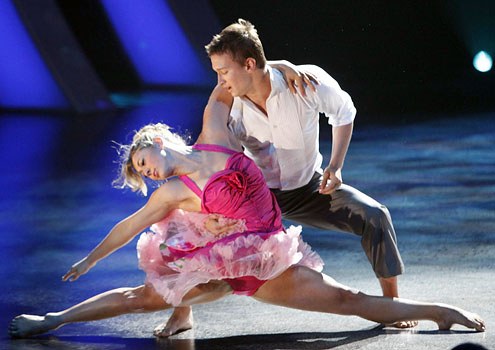 And Season 8 would've honored both Melanie Moore...and Marko Germar.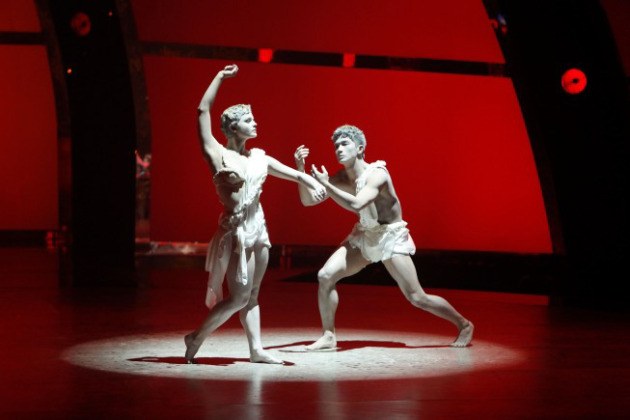 It's interesting to note that the second winner wouldn't always have been the first runner-up. (In Season 2, for example, Travis Wall came in second; Donyelle was third.) Not sure how those unlucky second-place dancers might've felt about being passed over. But I think I'm still on board with the new format. Two great dancers on the November cover of DS? Yes please!
All photos courtesy FOX.
Mar. 01, 2010 11:48AM EST
America loves a surprise, and "So You Think You Can Dance" viewers found one in Russell Ferguson. The Boston krumper, who had far less technical training than his competitors, could have been considered an underdog in the competition. But with his charming, ever-present grin and bold, grounded dancing, he beat out the rest of the Top 20 to become America's Favorite Dancer on "So You Think You Can Dance" Season 6. Like a lightning bolt, Russell's sharp attack brought a fresh form of dancing to the "SYTYCD" stage. Every week, he surprised the judges and audience by displaying strength in a new area.
So when it came down to Jakob Karr, a technically powerful "diamond," and Russell, an "unpolished diamond" (according to Nigel Lythgoe), America went with the man who brought the "buckness." Plus, Russell miraculously never looked out of his element. "I never wanted to be a krumper trying to be a contemporary dancer," says 20-year-old Russell. "I had to be what they were asking me to be. If it was a paso doble, I was a Spaniard. If it was a fox-trot, I was a ballroom dancer." Whether it was his positive attitude projecting unwavering confidence or the fact that he seemed to improve with every single performance, Russell won America's heart.
Young Russell
Russell may not have had the advantage of an early start in technique classes, but he was just about born onstage. At age 6, he joined Boston City Lights, a free recreational singing, acting and dance training program that allowed him to perform all over Boston, MA. Russell identifies Boston City Lights founder and director Duggan Hill as his key mentor. "He's like another father to me," Russell says. Hill wasn't remotely surprised when his former student succeeded on the show. "Russell uses all the direction given; he's incredibly musical and he can learn anything that's thrown at him quicker than anyone else can," Hill says. "He developed good work habits early on."
Russell honed his ability to learn choreography quickly at Boston City Lights, but he wanted to train formally and truly learn the craft of dance. So he enrolled as a dance major at Boston Arts Academy, a local performing arts high school. It was a turning point in his dance life. "Once I was enrolled at the Boston Arts Academy, I knew I was on to something because I was exposed to a new world of dance," he says.
But, Russell didn't immediately adore all of that new world. He remembers his first ballet class at Boston Arts Academy: "It was boring. It seemed so one-dimensional and wasn't free enough for me," he says. Modern dance provided the creative outlet he craved. "You get to move, and they use all kinds of music," he says. During his time at Boston Arts Academy, Russell took classes and performed a piece by Ronald K. Brown, the founder of the African-inspired dance company Evidence, an experience he treasures. Today, Russell has an altogether different attitude about technique classes and plans to get more under his belt soon. "I know what technique is used for now—to get better at whatever style of dance you do," he says. "Doing ballet is for a good cause."
The Krumping Kid
It wasn't until he was 16 that Russell turned to YouTube and found his dance calling: krumping. This style developed in south central L.A. during the 1990s and was popularized by the 2005 movie Rize. Krumping differs from B-boy movement in that it's more improvisational, less acrobatic and more internally generated. The rhythms are strong, abrupt and seem to shatter and vibrate through the body. Powerful syncopations come out of nowhere and the movement appears rough and almost angry. When Russell krumps, it looks as if there is something inside of him trying to get out. "There was no doubt in my mind: Krump was what I was meant to dance," he says. "There was something about the look of it that told me that this belongs on my body."
In addition to the support he received from fellow krumpers, Russell was also strongly backed by his parents. "They weren't dancers but they love dance," he says. "They were supportive of me every step of the way and made sure I stayed on the path." Early on, his mother noticed his ability to learn choreography quickly and never questioned his career choice. "She was always pushing me and was my inspiration," he says. "My mom thought I could be the next Michael Jackson."
Lil' C, who predicted Russell's victory during Vegas Week, believes Russell's success means a lot to the krumping community. "As a choreographer, judge and krumper, it brought me insurmountable pleasure to see Russell win," he says. "I felt like a proud father. Russell's victory serves as a rite of passage for the art form of krump. It amplifies not only the validity of the style, but the potential as well."
The Road to "SYTYCD"
The decision to audition for "SYTYCD" was not a spur-of-the-moment one for Russell. He knew he wanted to be on a reality competition program to showcase his talents for America. "I wanted a show that would let me be me," he says. "I found that at 'SYTYCD.' " He spent a year training at University of the Arts in Philadelphia, PA, where he continued his studies in modern dance, ballet and jazz. Russell credits that time with helping prepare him for the show. "It was an intense year of getting myself together," he says. "By the time I showed up for auditions in Boston, I was ready." Russell's raw approach put judges Nigel Lythgoe, Mary Murphy and Tyce Diorio under a spell as they each grooved with krumping's earthy rhythms. Lythgoe mentioned that krumping seemed too one-dimensional to him and that he wanted to see what else Russell could do. So, Russell harnessed his competitive nature and spent the entire season showing Lythgoe—and the rest of America—his versatile dance skills. "If I feel it, I know you feel it—it's a transfer of my energy to you," he says. "I made eye contact and drew the audience and judges into what I was doing."
Show Survival
"SYTYCD" looks grueling—and it is, especially at the end of each season when the contestants need to learn and perform two routines with just five hours of rehearsal time for each. "The producers give us everything we need, but we are the people who need to be smart about it," Russell says. "If you're a quitter, it's not a show for you; if you love dance, you can get through it."
Russell drew strength from something that Jeff Thacker, one of the show's producers, said to him. "God gave you the strength, but you are the one who has to use it," he told Russell. "That stayed with me," Russell says.
The relationships forged backstage on "SYTYCD" help contestants power through the trying competition. Russell found a lifelong friend in fellow street dancer Kevin Hunt. "The other contestants called us 'The Twins' because we were always hanging out," Russell says. "It was an honor to dance with him." When Kevin was voted off the show it took a toll on Russell. "I had to be more focused," he says. "I needed to win for both of us." Russell kept his promise, and during the final moments of the finale, he called Kevin onstage to share the limelight. "Get up here, son," Russell shouted over a crowd of adoring fans.
Perfect Partnering
Over the course of the show, Russell partnered frequently with Noelle Marsh and Ashleigh Di Lello, as well as a few last-minute replacements when Di Lello was injured. But it wasn't until he danced with his final partner, contemporary dancer Kathryn McCormick, that he found that deep connection the judges and audience love to see. "We had a special bond; we have the same zodiac sign, and maybe that's why we get along so well," Russell says. The two were paired only once, in a hip-hop routine choreographed by Tabitha and Napoleon D'umo. "In this piece, Kathryn was as far from contemporary as she could get, so I needed to help her look the part," Russell says. "She's unbelievable, and such a hard worker and good listener. She never lets anything discourage her. We made each other shine." Kathryn also danced the role of Alice alongside Russell as the White Rabbit in Tabitha and Napoleon's "What's a Girl to Do" Top 12 routine. "We worked off each other's energy," Kathryn says. "He's so generous, nice to everyone and has a huge heart. I felt so free and comfortable dancing with him."
In a tender moment before their first performance together, Russell shared a prayer with Kathryn that he says every time he goes onstage. In return, she shared the inspirational lyrics to a song—"With Everything" by Hillsong—that gives her strength, and together they went onstage with their collective talent and resolve.
Pushing toward Perfection
Russell reveled in routines tailor-made for him by Shane Sparks and Tabitha and Napoleon. "They choreographed exactly for my skills," he says. "Everything was perfect and nothing could go wrong." But it was Sonya Tayeh's lyrical jazz piece to Jewel's "Angel Standing By" that defined the krumper as someone who could do just about anything with extraordinary finesse. Nigel said he could not take his eyes off Russell and Mary Murphy was brought to tears.
While Russell triumphed more often than not, he did have his own set of challenges, particularly when faced with Nakul Dev Mahajan's Bollywood choreography. "There were so many complicated hand positions, and I wanted to get it all just right," he says. "I worked so hard to make it look good." He succeeded and the judges raved. "I live for challenges," he asserts. "I work harder because I have something to prove."
Facing the judges' comments is a difficult moment for any contestant. It can be humbling and sometimes downright hard to hear serious criticism of your dancing. Russell had a particular strategy for managing the stress: "I would think of each dance as something I was going to show and share with the judges," he says. He regularly took their advice to heart and brought it to his next routine. "The judges inspired me and encouraged me," he says. "So whether they said to keep my shoulders back or my hips forward, it stuck with me and I tried to remember it for the next routine."
Over the course of the show's 16 weeks, Lythgoe called Russell a star and "bloody amazing." Mary Murphy, a Russell supporter from the start, choked back tears during the last judging session of the season. "From the second I saw Russell, there was a sense of joy that came from within," she recalls. "Out of six seasons, Russell's journey was the most inspirational. I always advise aspiring dancers to watch the movie Rudy. Russell epitomizes the 'never give up heart and spirit' mentality. Even if his performance wasn't perfect, he made up for it with passion."
In the show's final moments, Russell's destiny was sealed as he took the title of America's Favorite Dancer, falling to his knees after thanking his teachers, family and God. "This is what I have been waiting for—everything I have dreamed of," he told the audience.
A Bright Future
Despite his new title and $250,000 prize, Russell doesn't plan to make any major moves just yet—but he does have a few long-term goals. With the cash, he plans to buy his first car. "My car doesn't need to be fancy—something with wheels on it will do." As for winning, Russell believes it has increased the opportunities he'll have in the future. "I have only learned more from the experience, not changed who I am," he says proudly.
For his dance future, the krumper has a big vision: "I've had this dream to form an empire. I want to bring all forms of dance together and create something huge. I have wanted to start an organization since way before the show. I see it as a group of educators and performers who tour to different cities spreading all kinds of dance. It's going to be like a congregation." And of course, it will be based in Boston. As for right now, Russell is drawn to film and performing. "I'm not a one-hit wonder. Winning the show is just the beginning. You are going to be seeing a lot more of me."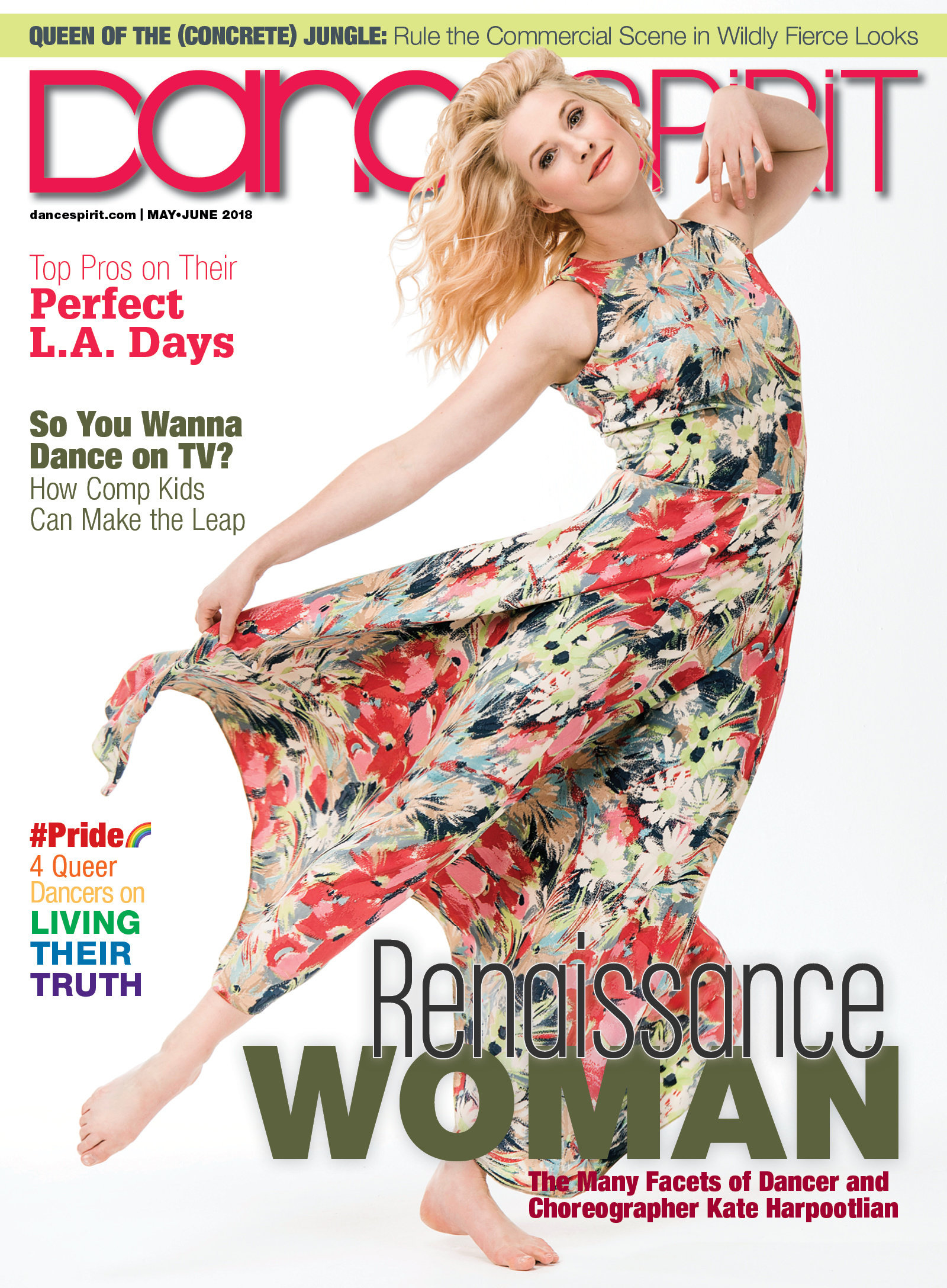 Get Dance Spirit in your inbox