Iris Rocío Dávila in class at San Francisco Ballet School (Photo by Jessica Christian via San Francisco Chronicle)
16-year-old ballerina Iris Rocío Dávila is from San Juan, Puerto Rico. When Hurricane Maria hit last September, Iris' ballet dreams seemed to be destroyed along with everything else on the island. But a few months later, she showed up as a new student at the San Francisco Ballet School. And the story of how it all came to be is pretty incredible.
Keep reading...
Show less
San Francisco Ballet principal Yuan Yuan Tan and her Barbie lookalike (via Mattel)
Barbie is pretty woke these days.
Not only did Mattel introduce a Misty Copeland Barbie doll last year, but now the company is Barbie-ifying another inspiring ballerina: San Francisco Ballet's Yuan Yuan Tan, the first Chinese dancer to reach principal status in a major Western ballet company.
Tan's doll is part of Mattel's 2018 Role Models collection, whose release coincides with International Women's Day. The series of "shero" dolls also includes Olympic snowboarding champ Chloe Kim, conservationist Bindi Irwin, and Wonder Woman director Patty Jenkins.
Keep reading...
Show less
Miranda Silveira (photo by Erik Tomasson, courtesy San Francisco Ballet)
There's a serenity and ease to every one of Miranda Silveira's movements. Even in a lightning-fast classical variation, her port de bras is effortlessly liquid.
Growing up in Barcelona, Spain, Silveira excelled at everything from hip hop to tap to contemporary. She moved to Madrid at 14 to start getting serious about ballet at the Real Conservatorio Profesional de Danza Mariemma. At 16, she accepted a full scholarship to the San Francisco Ballet School—with less than a week's notice. "It was hard moving 5,000 miles from home to suddenly start a new life," Silveira says. But she relied on ballet to pull her through: "The rhythm of everyday classes, and knowing it was a good step for my future, kept me going."
Silveira became an apprentice with San Francisco Ballet in 2013, and joined the corps in 2014. Since then, she's built a varied repertory, including featured roles in several full-length story ballets. In the future, Silveira wants to keep telling stories, bringing to life iconic roles like Onegin's Tatiana and the Alvin Ailey solo Cry. "Of course, there's been an increase in diversity in ballet—if we compare it to back in the day, it's amazing how many different dancers from all over the world are pursuing this professionally," she says. "But it's still a very narrow field, especially in terms of skin color. Change should start in the schools, with training. We need to go further to bring students from all over. If the dancers are diversified, the audience will be, too."
Dores André (Photo by Erik Tomasson, courtesy San Francisco Ballet)
San Francisco Ballet principal Dores André's flair for onstage drama and powerful, picture-perfect technique have solidified her as a company standout. She joined the company in 2004 as a corps member, was promoted to soloist in 2012, and in 2015 was awarded the title of principal dancer. Born in Vigo, Spain, André started studying ballet at age 9 before moving across the country to train seriously at the Estudio de Danza Maria de Avila in Zaragoza at age 13. Later, she headed to the States to audition for SFB and was offered a contract. Catch her dancing this month with the company. —Courtney Bowers
Keep reading...
Show less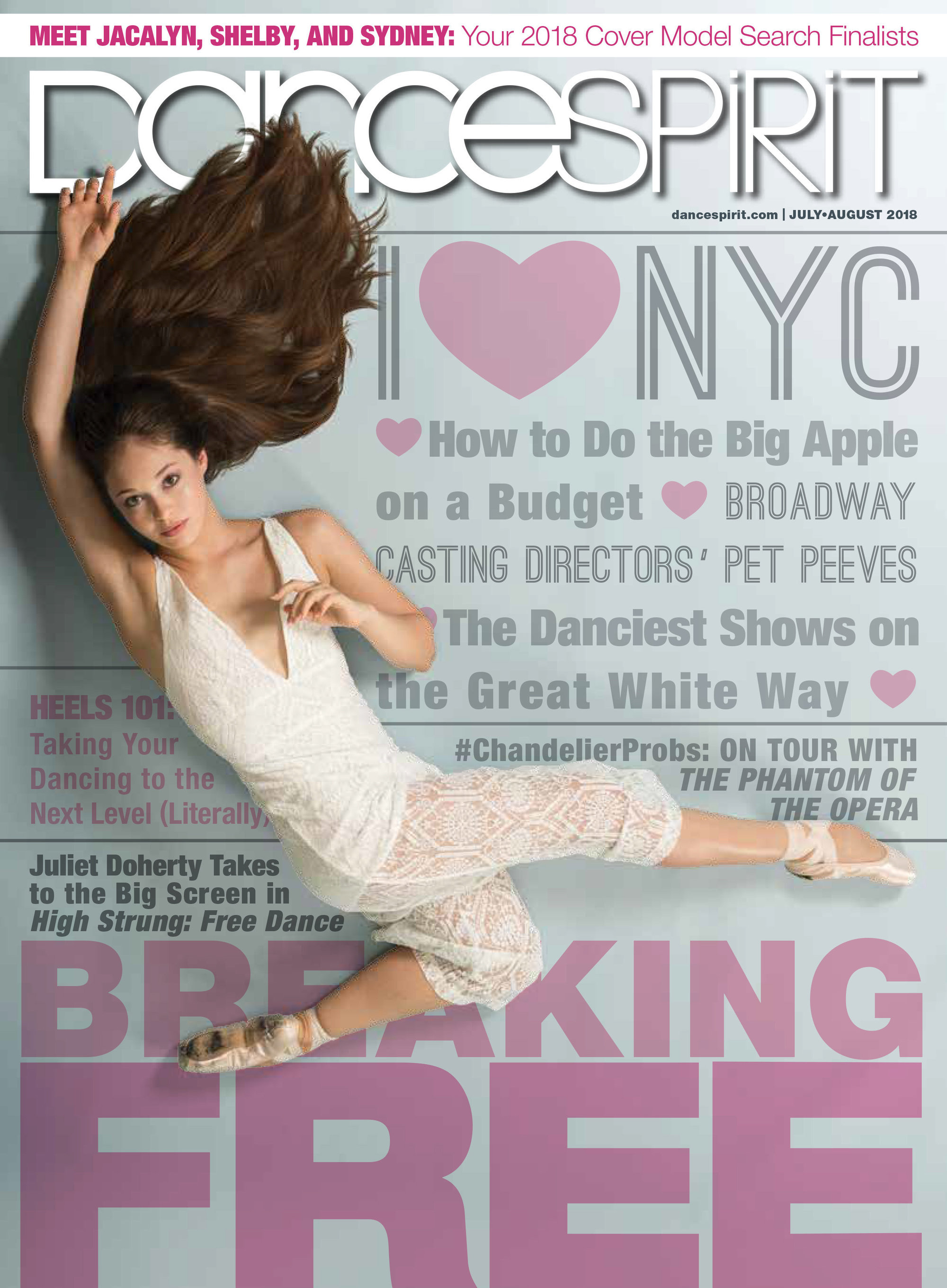 Get Dance Spirit in your inbox