Photo by RJ Muna (courtesy Alonzo King Lines Ballet)
Majestic yet modest, ethereal yet grounded: It's no wonder that chameleon-like Kara Wilkes has become one of Alonzo King LINES Ballet's MVPs since joining the company nearly five years ago. A Wisconsin native, she danced with Milwaukee Ballet, North Carolina Dance Theatre (now Charlotte Ballet) and Victor Ullate Ballet in Spain before landing at LINES in San Francisco. Catch her on tour with the company through May—and read on for The Dirt. —Margaret Fuhrer
Keep reading...
Show less
Hi SF! Sometimes we dancers overlook your awesome, innovative dance scene because we're too focused on what's going on in NYC and L.A. But nothing helps us zoom in on the city by the bay better than the annual San Francisco Dance Film Festival.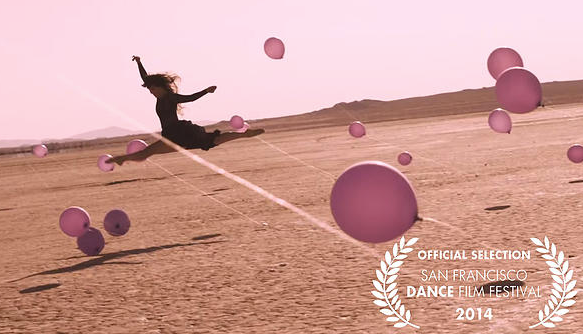 Every day I'm...jumping in a desert filled with balloons. (Differ.e.n.t., directed by Justin Tipping)
The SFDFF showcases a pretty amazing collection of dance pieces choreographed especially for camera. By watching these films, we get to see dance in places where an audience couldn't normally go (like on a mountain top), or from new and unusual angles. Ranging from documentaries to experimental shorts, from elaborate locations to simple studios, all of these films have something in common: drop-dead gorgeousness.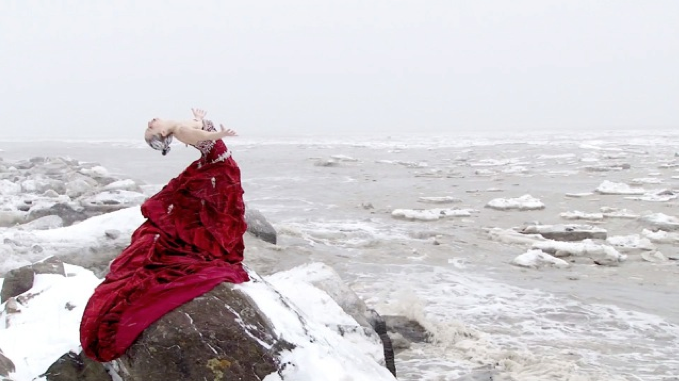 Hello epic! (Photo by Richard St-Pierre, via Glace crevasse et dérive, directed by Albert Girard and Chantal Caron)
The submissions are from all over the world, but it's so San Francisco to host a festival that celebrates the seamless partnership between art and technology—especially one that helps us see dance in new and exciting ways. Check out the official festival trailer below. It's beyond inspiring—and maybe next year you can submit your own film!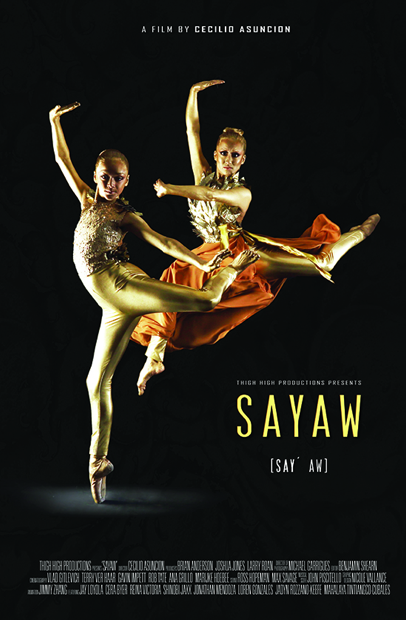 If you live in San Francisco, don't miss director Cecilio Asuncion's cool, new dance film, which premieres at the end of this month.
Sayaw is a feature-length documentary that follows the journey of Filipino choreographer Jay Loyola as he prepares his dance company to audition for a spot in the prestigious, not-to-be-missed San Francisco Ethnic Dance Festival, which takes place each June.
Loyola's vision of Filipino dance is decidedly contemporary—one that fuses Western dance styles with traditional movement. It's not a vision that's always well-received, and Loyola has to fight to show that his company can successfully meld multiple styles—while doing justice to all of them.
Watch the trailer below, and catch the film's premiere on October 24, at New People Cinema in San Francisco!
Mar. 27, 2013 11:16AM EST
If you were lucky enough to be hanging out in front of the San Francisco Public Library one morning about a year ago, you might have seen a bizarrely mesmerizing work of performance art. It involved several dancers and a "frankenbike"—an ingeniously engineered bicycle with a park bench attached to it. It's hard to describe the multitudinous ways those dancers flowed on, over and around the bench and across the library plaza, so instead I'll just show you:
The work, Transit, was performed by the ever-awesome ODC/Dance, with choreography by ODC co-artistic director KT Nelson. This past week, the group brought Transit to the stage of the Yerba Buena Center for the Arts, re-shaping its swirling patterns to fit the proscenium space (and re-christening it Transit: Next Stop). The revised version upped the ante a bit, too, with a second "frankenbike" creation—a cafe table with four chairs, on wheels.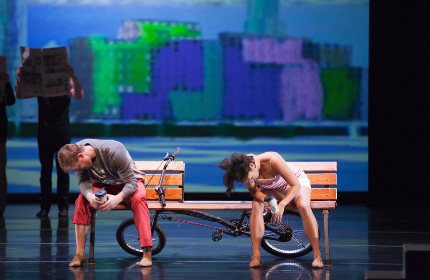 ODC/Dance in "Transit: Next Stop." Photo by Margo Moritz.
Miss the performances? Not a San Fran-er? No worries: ODC hopes to take Transit: Next Stop on tour sometime soon. We'll keep you posted.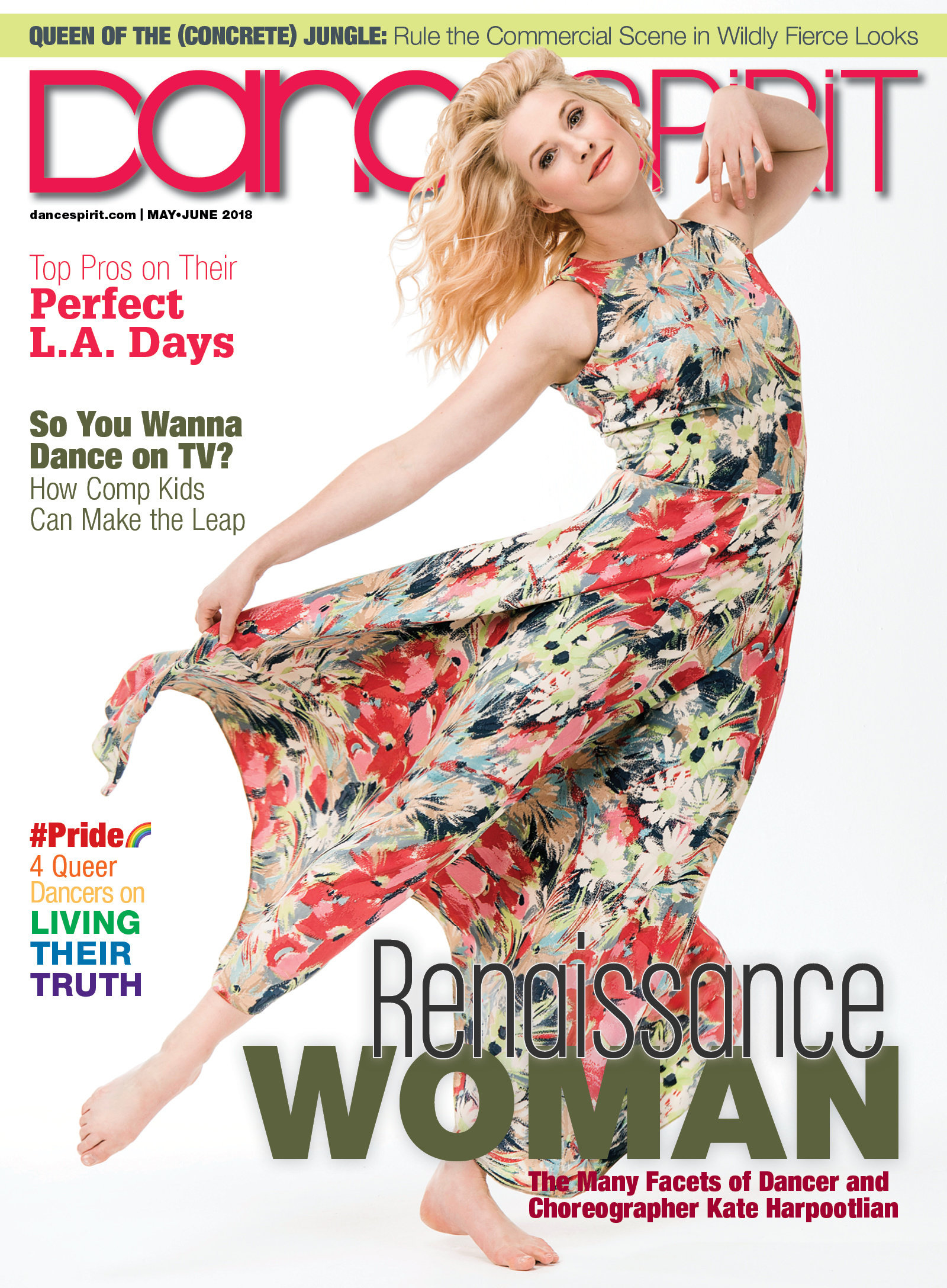 Get Dance Spirit in your inbox