Dear Santa,
Hi! How are you? Busy, I bet! Har har. (Ho ho?)
Look, I know I'm late—it's Christmas Eve, and I'm sure you're dealing with all kinds of #reindeerprobz—but I thought I'd reach out to you anyway. Because I'm not just some girl who'll be happy with a Kylie Lip Kit and Adele tour tickets. (Actually, if you can get me either of those things, you are an actual MAGICIAN and I will worship you forever. But I digress.)
No, Santa: I'm a dancer. And that means I have special gift needs. Needs that I want to make sure don't go undocumented.
And so here, in no particular order, are the things I really, actually, genuinely want for Christmas. Take notes.
1) Sophia Lucia's pirouettes. I'd settle for half her average, actually.
2) Gisele Bethea's feet. Gimme.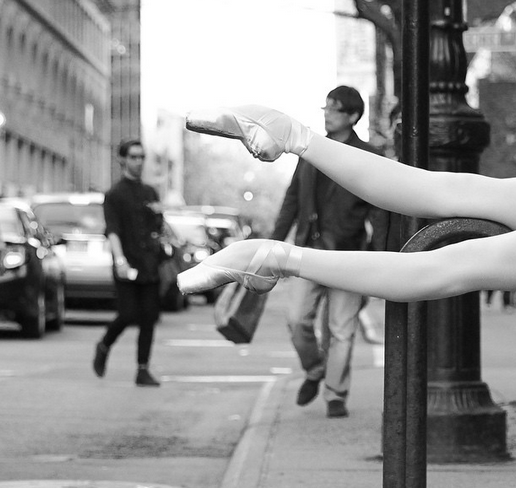 Via @giselebethea
3) The Fraternal Twins' swagger in general, and facial expressions in particular.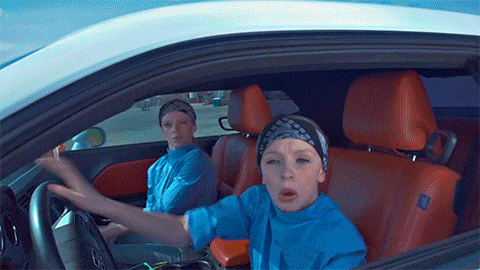 4) Yanis Marshall's everything. Just...everything.
5) Speaking of everything: all the things from Maria Kochetkova's t-shirt line.
5) To be adopted into tWitch and Allison's too-cute-for-words family. (I can make myself useful! I'm great with babies!)
6) Tickets to Hamilton sometime before next summer. Again, you'll need to work some magic here, but I believe, Santa. I BELIEVE.
7) My very own pointe shoe Christmas tree. (And, on a related note, several air fresheners.)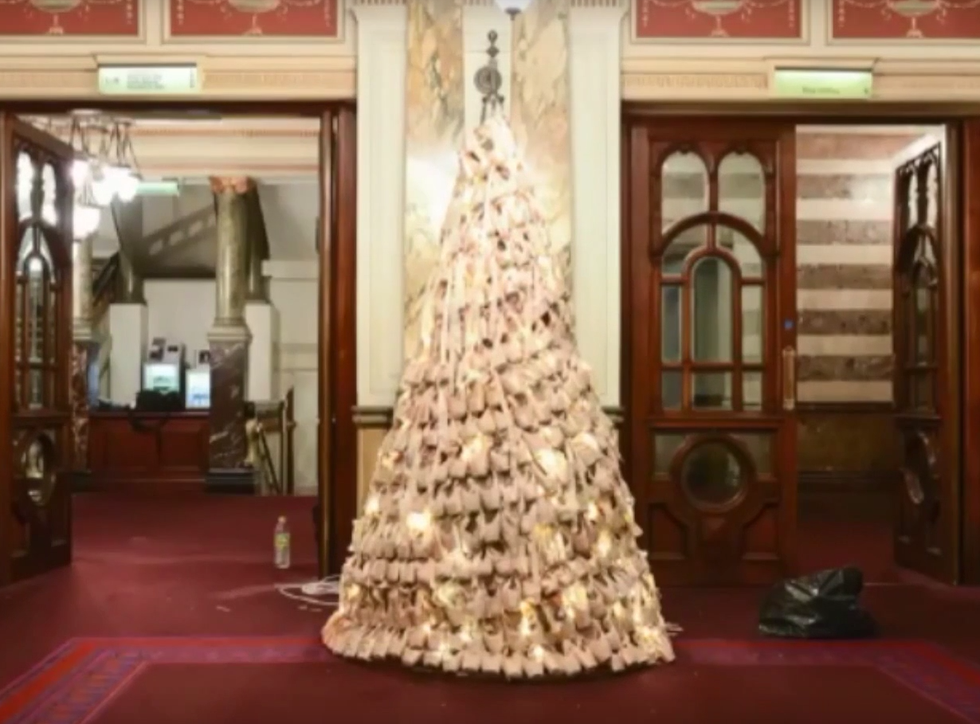 WANT. (screenshot via YouTube)
8) Another season of "So You Think You Can Dance." Ideally with Mia and, since he seems to be back at it, WADE.
9) For the following people to make cameos in Center Stage: Dance Camp:
Zoe Saldana

Ilya Kulik

Susan May Pratt

The girl who said "Did you see how on I was?"

That old salsa club lady

Warren Carlyle—specifically, Warren Carlyle doing this

Channing Tatum (a little series crossover never hurt nobody)

AMANDA SCHULL, OBVIOUSLY. WHERE IS AMANDA SCHULL???
10) To live inside the Bieber "Sorry" video. Forever.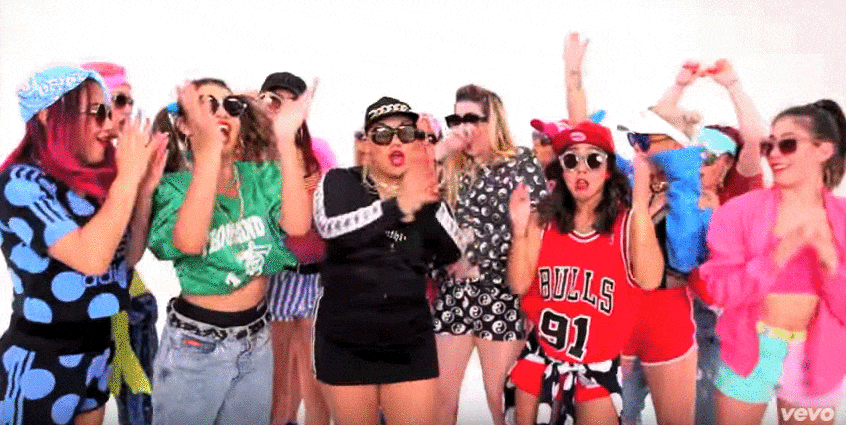 Got it? K thanks Santa! Safe sleighing! Tell Dancer and Prancer I say hi!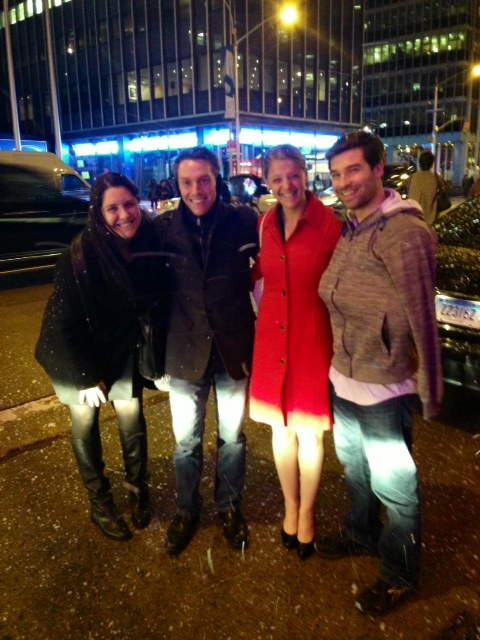 With some of my favorite people after seeing one of my favorite shows! (On opening night, they make it "snow" outside Radio City Music Hall. How's that for magical?) I'm the one in the red coat, flanked by my friends Lauren and Scott on the left, and my boyfriend, Brian (hiding his broken arm in a cast inside his sweatshirt), on the right.
Living in NYC, lots of things get old really fast: car horns, ambulance sirens, crowded subways, car horns, unavailable taxis during rush hour, pollution, car horns... But the one thing that never ever ever ceases to amaze me is the Radio City Christmas Spectacular, starring The Rockettes.
If you've never seen this classic show, here are five reasons to catch it this year, either at NYC's iconic Radio City Music Hall, or in one of the show's tour cities:
1. The Rockettes! Duh. These women aren't just beautiful and talented: They're perfect. I've never seen formations as impeccably spot-on as the ones in "The Parade of Wooden Soldiers," and the reindeer costumes in "Sleigh Ride" make me wish for my own pair of light-up antlers. Plus, the Rockettes can do much more than eye-high kicking. In "The Twelve Days of Christmas," they tap up a storm, and in "Snow," which is new this year (though, sadly, it replaces "Shine," which is my forever-favorite Rockette number), the Rockettes show off a little contemporary style.
While the dozens of women onstage may somehow manage to look exactly alike, it's fun trying to spot familiar faces in the line. This year, I saw former comp kid (and DS model!) Kali Grinder and "Dance212" veteran (and another former DS model!) Jenny Laroche.
2. The "other" dancers. Fun fact: The Rockettes aren't the only dancers in the show. There are more dancers in the show who do more traditional, jazz-based dancing throughout the 90-minute program. ("So You Think You Can Dance" alum Matt Dorame and New York City Dance Alliance demonstrator Chase Madigan are among the NYC group this year.)
3. The Claras! The fourth scene of the Spectacular is "The Nutcracker," and it just might be my favorite part. It's a twist on the classic Nutcracker's "Land of Sweets," with dancers in giant bear suits playing the parts of the sweets. Leading the group of bear-dancers is Clara, a real-life, talented little girl who bounds around the stage on pointe with a grin on her face that seems to stretch from stage right to left.
Past Claras have included "SYTYCD" Season 10 winner and current DS cover girl Amy Yakima, American Ballet Theatre Studio Company dancer Catherine Hurlin, up-and-comer Madeleine Gardella and my all-time favorite ballet dancer, Juliet Doherty. (Click here to meet a whole group of former Claras—all of them came from the comp world!)
4. The camels!!! The second-to-last scene of the show is "The Living Nativity." Surprisingly, this is one of my favorite parts of the show (though, apparently, all parts of the show seem to be my favorite at this point). There's no dancing during this scene, and it's based on the story of the first Christmas. So it doesn't really sound like something I'd be into—and then four camels walk across the stage. Real camels. There are sheep, too, but it's the camels that get me every time. Camels, sharing a stage with Rockettes. I mean...where else can you see that?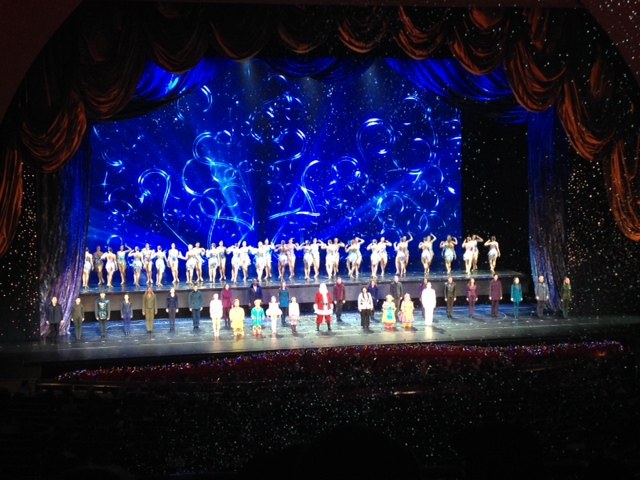 Balcony seats for the win! (You get to see all the formations that way.)
5. The sheer joy it brings. There is something for everyone in the Radio City Christmas Spectacular, whether you're young, young at heart, old, old at heart, a boy, a girl, a dancer, a hater, a Catholic, a Buddhist, a Muslim, a non-believer, a ballerina, a tapper, a tourist or a longtime New Yorker. Basically, The Rockettes = world peace.
So you promise to go see the show? Great! Here's where to buy your tickets.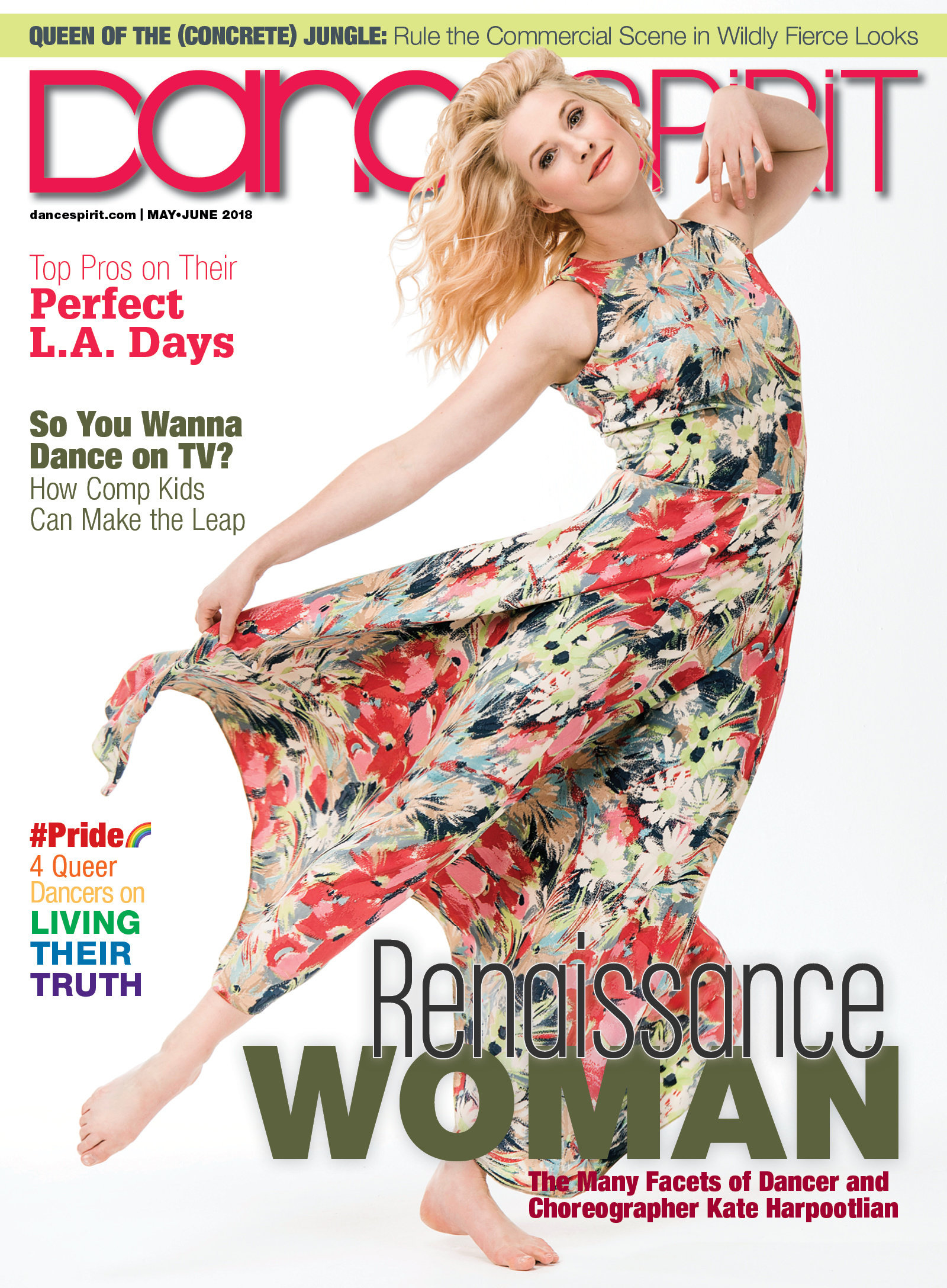 Get Dance Spirit in your inbox