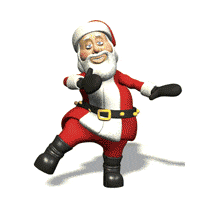 Get it, Santa. (via netanimations.net)
We wish you a merry Christmas, a happy belated-Hanukkah and a joyous early-Kwanzaa! If you're celebrating today, we hope you've had a magical morning—filled with hot cocoa, holiday carols, bear hugs and Santa surprises.
While old Kris Kringle may be through making his rounds for this year, we've still got a few holiday hopes and dreams up our sleeves. So in the (dance) spirit of the season, I asked my fellow editors to share their Chrismakwanzika wishes, and this is what they all had to say:
I wish...
"...for more and more people to discover the genius of ballet choreographers like Alexei Ratmansky and Justin Peck...and for more and more women choreographers to experience that same level of success." —Margaret Fuhrer, editor in chief
"...to be a guest judge on 'So You Think You Can Dance' Season 12...and for this movie to actually, finally get made (please, please, please??) and somehow incorporate Ryan Gosling, too." —Jenny Dalzell, managing editor
"...that more companies make it part of their mission to bring regular dance training to under-served communities." —Nicole Loeffler-Gladstone, assistant editor
"...for a chance to see The Nutcracker with my best friend!" —Meggie Hermanson, fashion editor
As for me, I wish that by this time next year, I'll be able to post a video of the DS editors performing an ugly-Christmas-sweater dance routine. Fingers crossed it rivals the smooth moves of these dads from the Sainsbury's Christmas jumper commerical. (Fun fact: Apparently "jumper" is a British word for sweater.)
Start learning your choreo, guys. I call the whacking solo that starts at 0:55!
Last week I rounded up five reasons you should make seeing the Radio City Christmas Spectacular an absolute priority this holiday season.
In the very weird chance you're not totally convinced yet, here are some fun facts about the nation's #1 holiday show...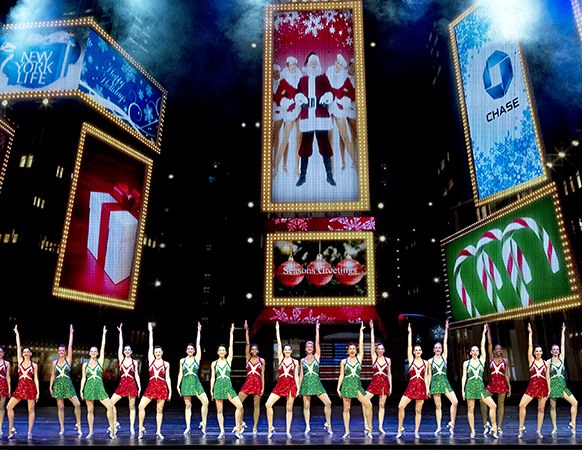 Photo courtesy Radio City Christmas Spectacular.
More than 1 million pairs of 3D glasses are distributed to patrons to experience the new "3DLive" scene featured in this year's production.
It takes more than 250 people just to stage the Radio City Christmas Spectacular, including the cast and crew.
There is a cast of 150 including Rockettes, singers, dancers, musicians and more.
More than 1,200 costumes are worn in the show. Each Rockette changes costumes eight times during the show, and in a few of the changeovers, they have as little as 78 seconds in which to change their costumes.
The double-decker bus in the "New York at Christmas" scene weighs 7 tons! It's 34 feet long and 12 feet high. In the course of the show's 8-week run, it will travel approximately 37 miles onstage. When the bus is offstage, it hangs 23 feet in the air at stage left for storage.
During the show's run, the animals from the Nativity scene drink 450 bottles of water and eat 340 bales of hay and 560 loaves of 7-grain bread.
Both the "Parade of the Wooden Soldiers" and the "Living Nativity" scenes have been part of the Radio City show since 1933.
Throughout the season, the wardrobe department will go through more than 15,000 red dots used to brighten the cheeks of the Rockettes in the "Wooden Soldier" routine.
The production staff for every show includes 23 carpenters, 20 electricians, 15 prop people, 7 sound people, 28 wardrobe people, 2 projectionists, 5 stage managers, 8 animal handlers and 40 orchestra members.
180 laundry baskets are used during each show to hold and carry the cast's shoes, laundry and costumes.
Between the Rockettes, chorus and Santa, more than 1,200 pairs of shoes are worn per show.
350 loads of laundry are done per week, non-stop most days, for 16 hours per day during the week, plus 20 hours per day over the weekend.
...and a partridge in a pear tree.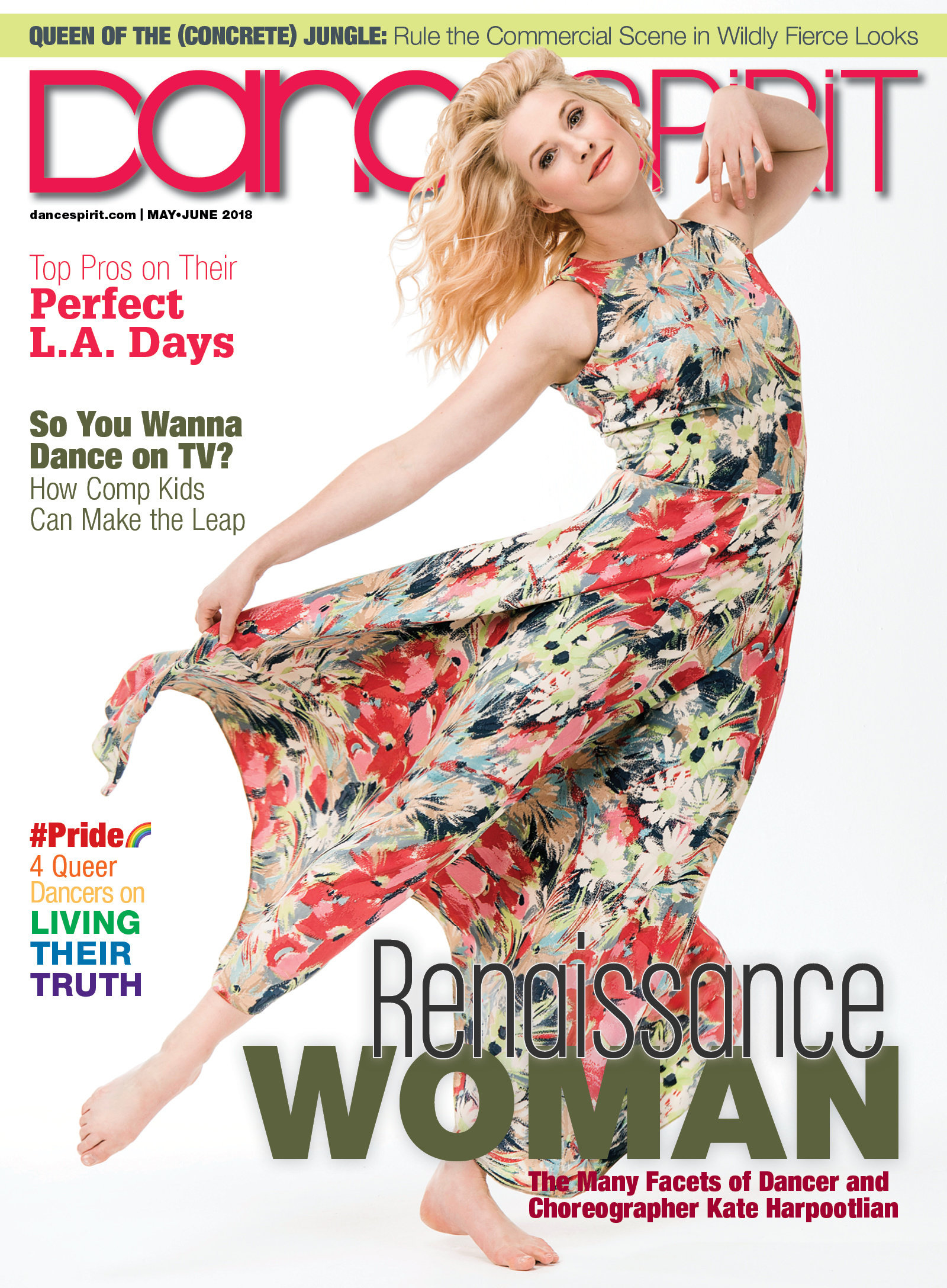 Get Dance Spirit in your inbox