Once every four years, some of the ballet world's best and brightest gather in Jackson, MS, to face off in the super-prestigious USA International Ballet Competition. The event's list of alums is kind of ridiculous: Boston Ballet's Misa Kuranaga and Jeffrey Cirio, The Royal Ballet's Sarah Lamb, American Ballet Theatre's Daniil Simkin and Sarah Lane, The Washington Ballet's Brooklyn Mack and Maki Onuki, Birmingham Royal Ballet's Alys Shee...and that's just the tip of the iceberg.
The 2014 USA IBC kicked off on Saturday, and this year's roster of competitors includes a lot of familiar names. In the senior women category, there's Joy Womack, the vibrant ballerina who became the first American to join the Bolshoi Ballet (though she left last fall after becoming frustrated with the company's politics—an unhappy ending to a fairy-tale story):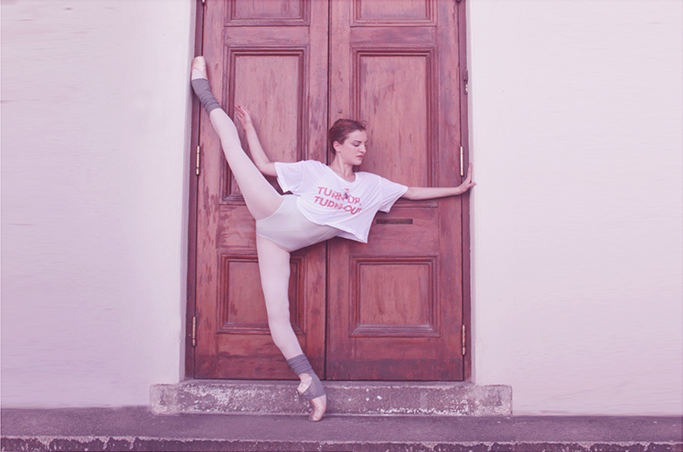 Joy Womack for Cloud and Victory (yup, she's a model, too!)
Among the junior women, there's the astonishingly self-possessed Gisele Bethea, who grabbed our attention last year when she took home the Youth Grand Prix Award at the Youth America Grand Prix: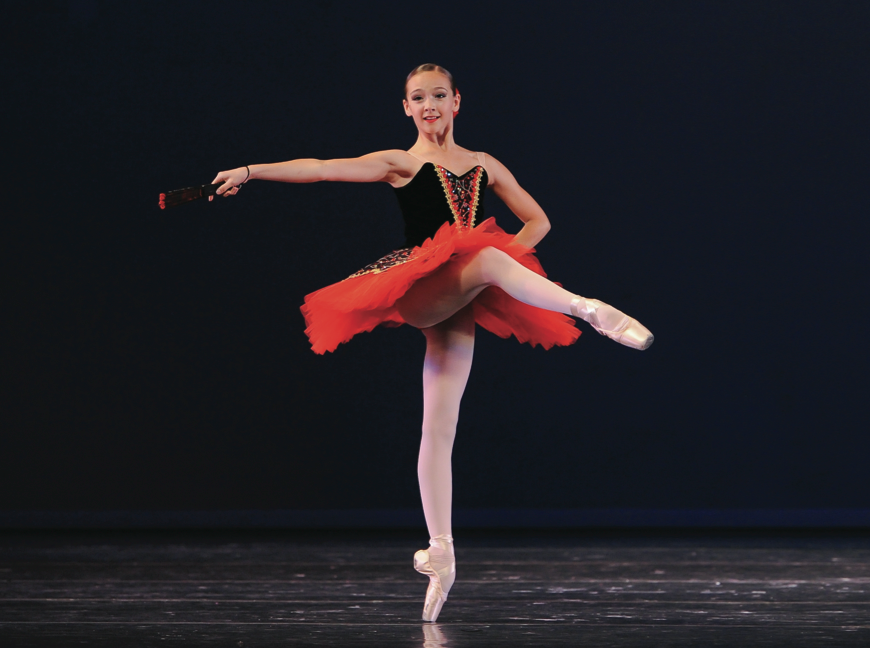 Bethea at the 2012 World Ballet Competition USA (Siggul/Visual Arts Masters)
And the junior men group features First Position star Aran Bell, who may have been an adorable munchkin in the film but has since grown into a mature, sophisticated technician: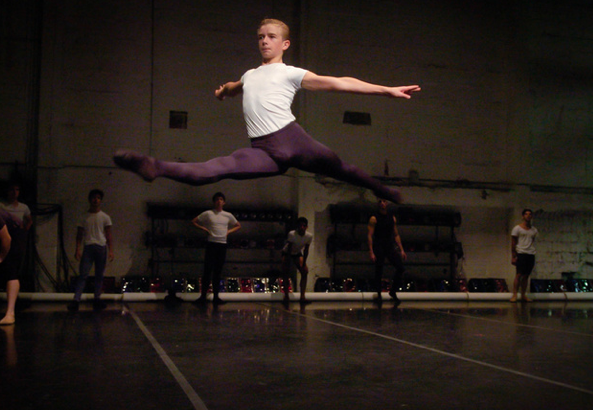 Aran Bell in class at the Carreño Dance Festival (Photo Rachel S. O'Hara/Sarasota Herald-Tribune)
Merde to all the competitors! Click here for the full list—and stay tuned for information about winners.
Mar. 23, 2017 07:49AM EST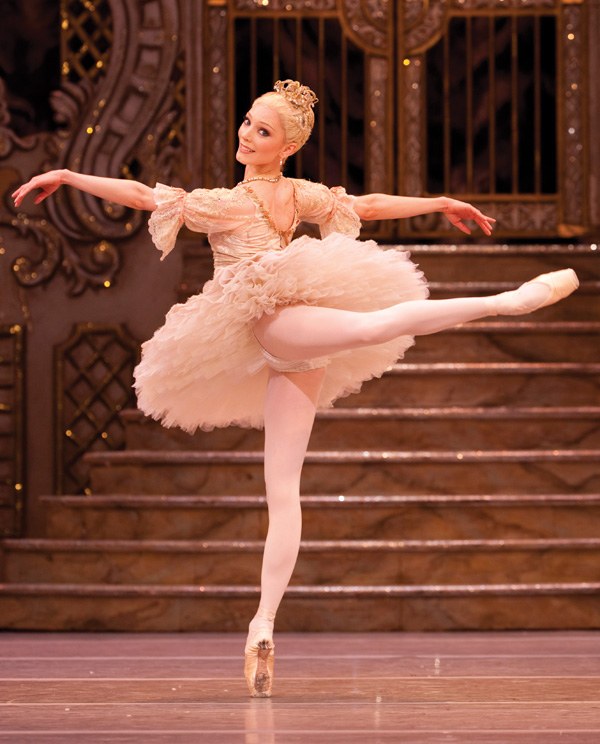 As the Sugar Plum Fairy in The Royal Ballet's Nutcracker (photo by Johan Persson/ROH)
Royal Ballet principal Sarah Lamb is an unlikely mixture of softness and steel. In photographs she looks like the archetypically delicate ballerina. Watch her move, though, and you'll see the strength that grounds each refined pose.
Born in Boston, MA, Lamb began training at the Boston Ballet School at age 6. She joined Boston Ballet in 1998, and won silver medals at the Japan International Ballet and Modern Dance Competition in 1999, the New York International Ballet Competition in 2000 and the USA IBC in 2002. In 2003 she was promoted to principal at BB, but a year later, looking to broaden her repertoire, she accepted a first soloist contract with The Royal in London. Lamb became a principal dancer in 2006, and has since danced nearly every classical lead. She'll be onstage at Covent Garden this month in The Nutcracker and George Balanchine's Jewels. —Margaret Fuhrer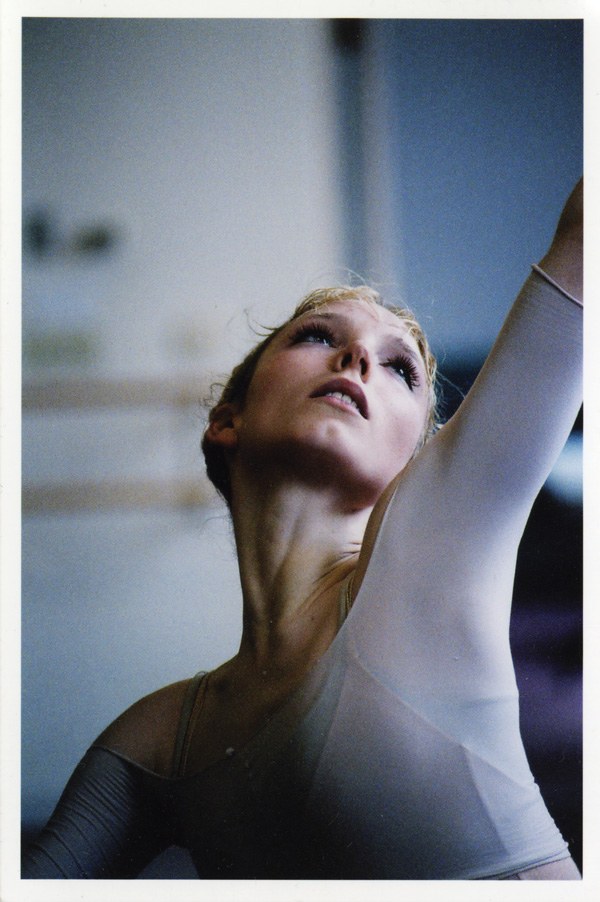 Lamb as a teen (courtesy Sarah Lamb)
Dear Sarah,
Before I preach all the wisdom one gains simply through living and experiencing life, I want to say I am quite satisfied with the way you're living your teenage years. You're serious about your academic studies, and I cannot emphasize enough how strong a foundation that will give you to continue to learn and seek knowledge. You're not consumed by one goal—to be a ballerina. Rather, you know what you want and are working incredibly hard at it, whilst taking Advanced Placement French and government and having many friends who don't even know what ballet is.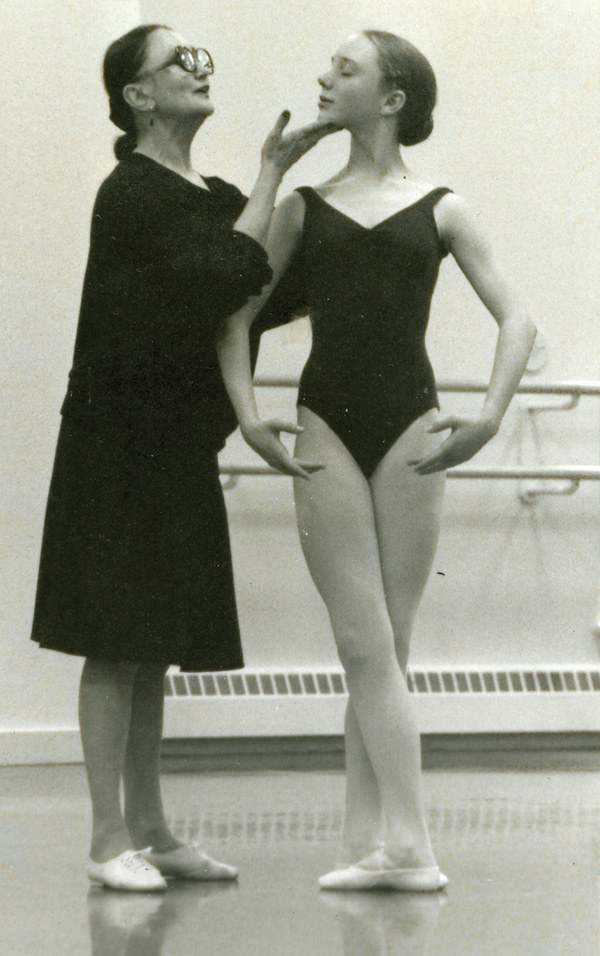 A young Lamb with her mentor, Tatiana Legat (courtesy Sarah Lamb)
Keep being skeptical and believing you have the intelligence to question people and truisms, but know when to be polite and keep it to yourself. Value your self-assurance. That is one thing that can disappear as you become more and more aware of the scrutiny and criticism that is intrinsic to our art. Be sure to use criticism to your advantage, not detriment. Right now you're not overly self-critical, and that fearlessness is serving you well. Hold on to it, even as you gain knowledge of what it's like to fail.
Everyone has highs and lows in life, so resilience is one of the most important characteristics to cultivate. Your tenacity and diligence will combine with desire and "talent" (however one wants to define that) to foster the best artist you can be.
Love,
Sarah
Christmas is now officially 364 days away, but it's never too early to start working on those wish lists for 2016! And the chance to see Sarah Lamb, a principal dancer with The Royal Ballet, perform Wayne McGregor's Woolf Works is already securely at the top of mine. Even if that doesn't happen, the dance gods have luckily gifted us with a little preview—Lamb appears in a new NOWNESS video, "Portrait of a Dancer," performing excerpts from Woolf Works. While nothing beats the stage, it's still amazing to watch Lamb's otherworldly movement quality and ethereal presence grace the camera. Lauren Cuthbertson, another stellar principal with The Royal Ballet, was also recently featured in this series, which focuses on the artists of the company—it's safe to say I'll be crossing my fingers for more! Check it out below.
Sep. 17, 2015 12:40PM EST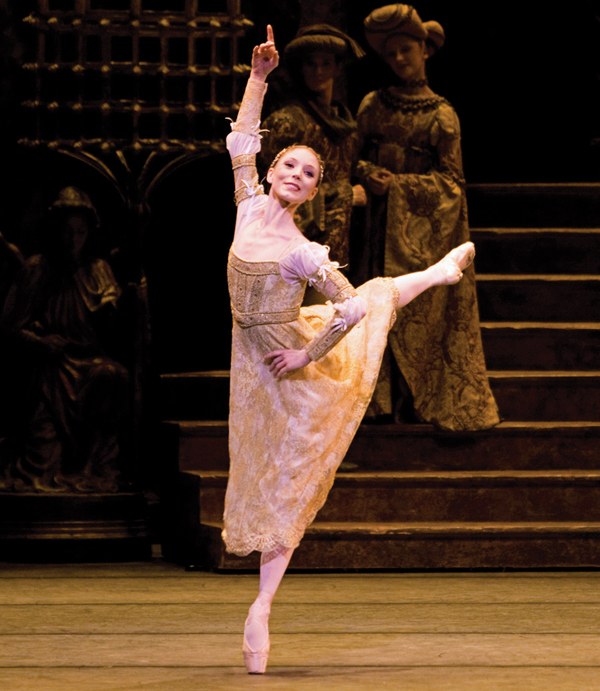 Lamb as Juliet in Romeo and Juliet (photo by Johan Persson, courtesy Royal Opera House)
It's hard to believe that Kenneth MacMillan's iconic Romeo and Juliet turns 50
this year: It hasn't aged a day! In fact, the production is still danced by many ballet companies around the world. To celebrate the work's golden anniversary, The Royal Ballet—which debuted MacMillan's Romeo (starring Margot Fonteyn and Rudolf Nureyev) in 1965—is kicking off its fall season with the classic. But those who aren't in London don't have to miss out. The Royal Opera House's Live Cinema Season, which broadcasts performances from Covent Garden to movie theaters around the globe, will playMacMillan's Romeo and Juliet on September 22, featuring Royal Ballet principal Sarah Lamb as Juliet. Dance Spirit asked Lamb to talk a little about the role.
On her favorite scene: "The most wonderful part of the whole ballet is the music in Juliet's death scene. I can't figure out how Prokofiev was able to get inside Juliet's mind, but he did! It's incredible to be onstage backed up by a full orchestra that's so closely describing your thoughts, feelings, fears and hopes."
That time when stagecraft went wrong… "During one performance, the glass that holds Juliet's poison had somehow cracked. So when I took a sip, a few chunks of broken glass dropped into my mouth. My eyes went so wide with fear and shock—though it probably looked really realistic. I didn't know what to do! In MacMillan's version, Juliet almost vomits after swallowing the poison, so I used that movement to spit out the glass."
Today, members of the Royal Ballet are performing an amazing mixed program during Deloitte Ignite, which is a month-long contemporary arts festival at the Royal Opera House in Lo—wait, what? You're saying you can't make it to England on such short notice? Well, do I have news for you.
Today's Royal Ballet performance will be live-streamed at 6:50 pm London time (that's 1:50 pm if you live on the East Coast). And there's a lot to watch. The program, Sampling the Myth, will include excerpts from Apollo, The Firebird, The Dying Swan, Matthew Bourne's Swan Lake and Wayne McGregor's Raven Girl. And as if that weren't enough, there will be a premiere by choreographer Aakash Odedra and three dance films with choreography by Robert Binet, Charlotte Edmonds and Kim Brandstrup.
Here's a little taste of the magic that's to come. First, a short promo video for the event:
Now for something a little more meaty. Check out this video of Sarah Lamb and Eric Underwood rehearsing Raven Girl with Wayne McGregor:
And here's Odedra in rehearsal with dancers for his new work, Unearthed, based on the Greek myth of Prometheus:
Sampling the Myth will be streamed live on the Royal Ballet's YouTube channel, or on the Royal Opera House's website. Happy Saturday!
Mark your calendars: The Royal Ballet's Sleeping Beauty will be broadcast in movie theaters nationwide on Thursday, March 20 at 7 pm. Whether you go with your main squeeze or make it a night on the town with the gals, the chance to watch Sarah Lamb as Aurora will not disappoint.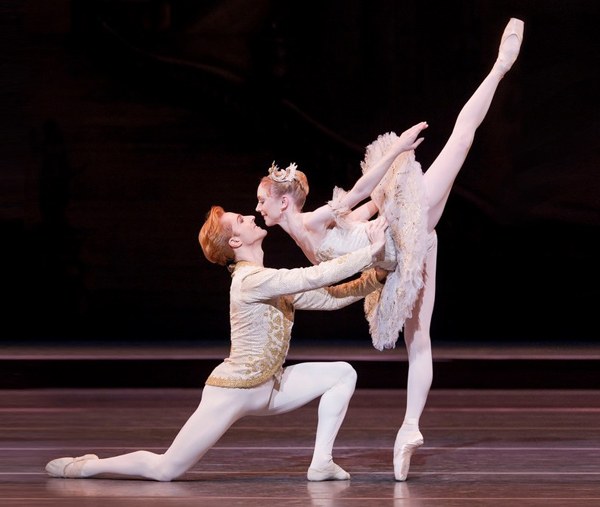 Sarah Lamb with Steven McRae in the Royal Ballet's Sleeping Beauty. Photo by Johan Persson/ROH
If you're weighing a potentially long trip to the theater against the fact that Thursday is a school night, just keep in mind that Sleeping Beauty is the final ballet of the 2014 Royal Ballet Cinema season. And if you need a little more encouragement, take a look at this clip from Act III with Elizabeth Harrod and Paul Kay. No one can resist the adorable White Cat and Puss-in-Boots pas de deux:
Convinced? Check out a list of participating theaters and get tickets here.
Jan. 06, 2013 07:00AM EST
It seems like ballet companies are all about breaking that fourth wall these days!
If you had fun browsing through Henry Leutwyler's behind-the-scenes photos of New York City Ballet, you'll be happy to hear that The Royal Ballet recently allowed a photographer—from London paper "The Guardian"—backstage, too, to document its latest triple-bill performance. There are shots of everything from Firebird Mara Galeazzi's elaborate makeup and glamorous headpiece to sweaty, intimate rehearsal moments with superstars (and real-life super-couple) Alina Cojocaru and Johan Kobborg.
Take a look—it's the perfect way to while away a lazy Sunday morning.
(All photos by Tristram Kenton)
[portfolio_slideshow nowrap=0 thumbs=true timeout=4000 showtitles=true showcaps=true showdesc=true]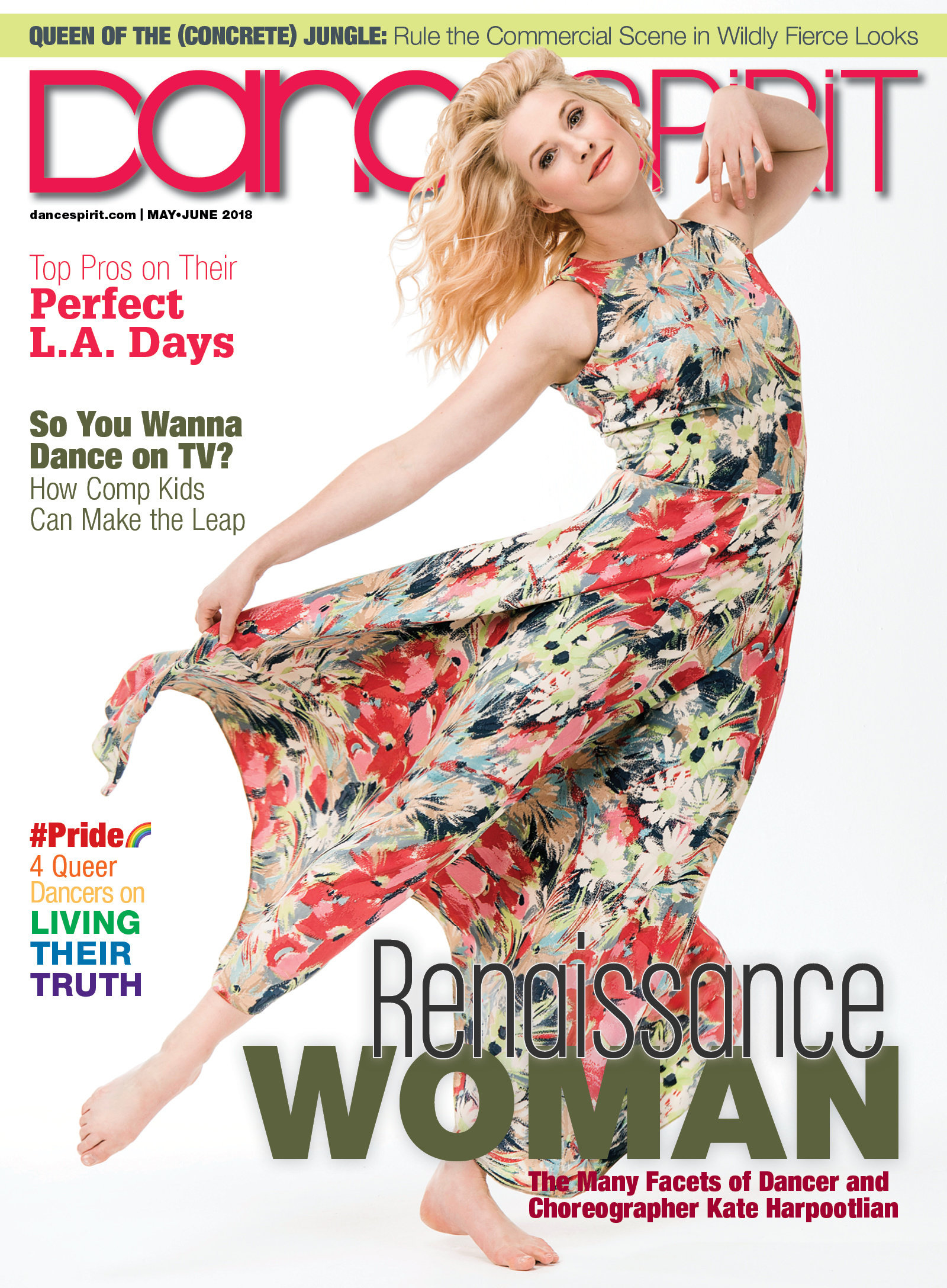 Get Dance Spirit in your inbox