Jennifer Lawrence with her Red Sparrow dance double, ABT's Isabella Boylston (via Twitter)
Guys, how excited are you for Red Sparrow? The fabulous-looking thriller, starring Jennifer Lawrence as a ballerina-turned-spy, has dancers everywhere buzzing—in no small part because a real star dancer, American Ballet Theatre principal Isabella Boylston, acts as Lawrence's dance double. (The film's ballet bona fides don't end there, btw: Your boyfriend Sergei Polunin makes an appearance as Lawrence's partner, and Justin Peck provided the choreography.)
Red Sparrow got us thinking about some other famous onscreen dance doubles—and about the controversy they've inspired. (Always credit your dancers, filmmakers!) Here are a few of our all-time faves.
Keep reading...
Show less
Sarah Lane as Clara in The Nutcracker (photo by Gene Schiavone, courtesy American Ballet Theatre)
American Ballet Theatre principal Sarah Lane charms audiences with her bright energy and crisp technique. The San Francisco, CA, native first started dancing at age 4 at a local community center, and at age 7 started training in Memphis, TN, at the Classical Ballet Memphis. Her family later moved to Rochester, NY, where she continued studying at the Draper Center for Dance Education. In 2002, she was a YoungArts Foundation winner in dance, allowing her to become a U.S. Presidential Scholar in the Arts. She joined American Ballet Theatre as an apprentice in 2003, was made a soloist in 2007, and was promoted to principal last fall. Recently, she originated the role of Princess Praline in Alexei Ratmansky's Whipped Cream. Catch her later this spring during ABT's Metropolitan Opera season. —Courtney Bowers
Keep reading...
Show less
Once every four years, some of the ballet world's best and brightest gather in Jackson, MS, to face off in the super-prestigious USA International Ballet Competition. The event's list of alums is kind of ridiculous: Boston Ballet's Misa Kuranaga and Jeffrey Cirio, The Royal Ballet's Sarah Lamb, American Ballet Theatre's Daniil Simkin and Sarah Lane, The Washington Ballet's Brooklyn Mack and Maki Onuki, Birmingham Royal Ballet's Alys Shee...and that's just the tip of the iceberg.
The 2014 USA IBC kicked off on Saturday, and this year's roster of competitors includes a lot of familiar names. In the senior women category, there's Joy Womack, the vibrant ballerina who became the first American to join the Bolshoi Ballet (though she left last fall after becoming frustrated with the company's politics—an unhappy ending to a fairy-tale story):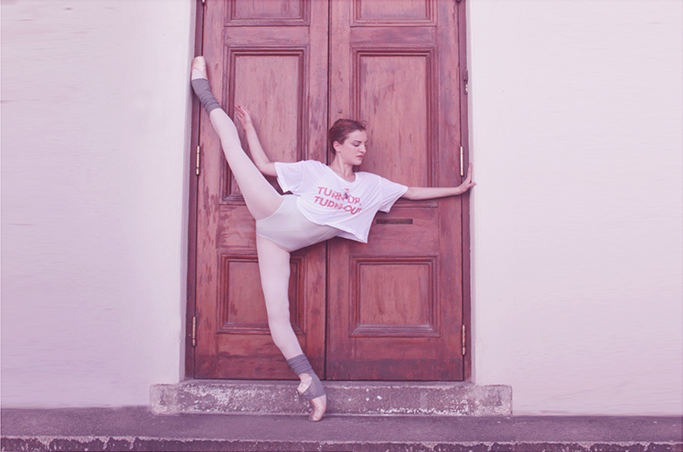 Joy Womack for Cloud and Victory (yup, she's a model, too!)
Among the junior women, there's the astonishingly self-possessed Gisele Bethea, who grabbed our attention last year when she took home the Youth Grand Prix Award at the Youth America Grand Prix: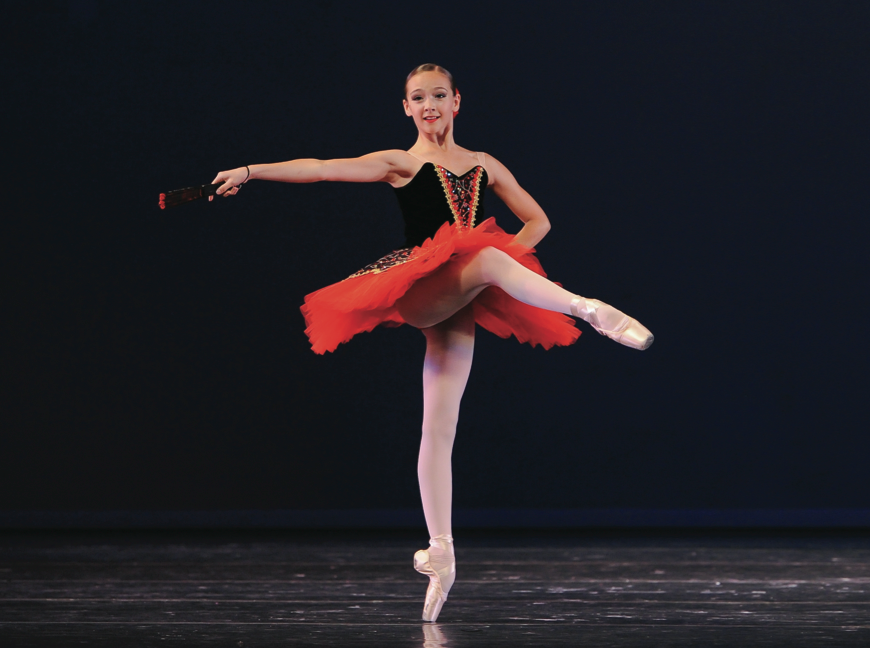 Bethea at the 2012 World Ballet Competition USA (Siggul/Visual Arts Masters)
And the junior men group features First Position star Aran Bell, who may have been an adorable munchkin in the film but has since grown into a mature, sophisticated technician: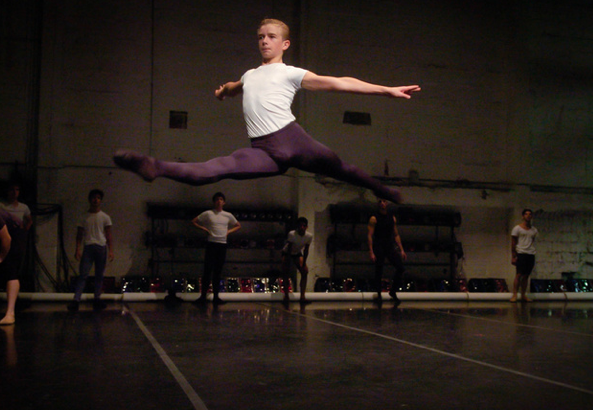 Aran Bell in class at the Carreño Dance Festival (Photo Rachel S. O'Hara/Sarasota Herald-Tribune)
Merde to all the competitors! Click here for the full list—and stay tuned for information about winners.
Mar. 23, 2017 04:32AM EST
The year 2011 was filled with show-stopping onstage moments and exciting offstage drama. Whether you were captivated by New York City Ballet star Sara Mearns' 32 fouettés in Swan Lake or danced along in your seat as Sutton Foster led the Broadway cast of Anything Goes through a series of time steps, there's no doubt you were entertained. Here are the people who kept us on the edge of our seats in 2011.
—Alison Feller
In Ballet
Sarah Lane. Photo by Gene Schiavone.

When Natalie Portman won the Best Actress Academy Award for her role as a twisted-but-talented ballerina in Black Swan, she neglected to thank her dance double, American Ballet Theatre's Sarah Lane, in her acceptance speech. Later, Lane stood up to the movie industry by demanding credit for her work.
New York City Ballet principal Jenifer Ringer danced the Sugar Plum Fairy role in the company's Nutcracker, last year, and while most gave her a standing ovation, New York Times dance critic Alastair Macaulay remarked in his review that it looked as though she'd "eaten one sugar plum too many." Ringer quickly became a role model for women everywhere when she went on "Oprah" this February to discuss the critique and proclaim that she thinks her body is just fine. So do we, Jenifer. Rock on!
As if Alexei Ratmansky wasn't already the busiest man in ballet, he just extended his contract as American Ballet Theatre's resident choreographer through 2023.
Company tours are a lot of work. This year Ballet Nacional de Cuba embarked on its first U.S. tour in five years, hitting four cities along the way.
American Ballet Theatre principal (and star!) David Hallberg became the first American dancer to enlist permanently with Moscow's Bolshoi Ballet.
The Broadway production of Wonderland. Photo by Paul Kolnik.

Everyone wanted to go down the rabbit hole: Productions of Alice in Wonderland popped up everywhere, from ballet stages (The Royal Ballet, The National Ballet of Canada and Royal Winnipeg Ballet all showed versions) to Broadway (Wonderland was short-lived, but the choreography by Marguerite Derricks was quirky and fun).
On Broadway
Apparently Harry Potter can sing and dance—or at least his real-life alter-ego can. Daniel Radcliffe drew massive crowds and rave reviews when he starred in How to Succeed in Business Without Really Trying. No magic wand needed.
The Book of Mormon. Photo by Joan Marcus.

The Book of Mormon was easily the most controversial debut on Broadway this year. The show, penned by "South Park" creators Trey Parker and Matt Stone with Avenue Q co-writer Robert Lopez and choreographed by Casey Nicholaw, may have offended some audiences, but it impressed the Tony Award voters and took home nine honors, including Best Musical.
On the Comp Scene
Joe Lanteri, executive director of New York City Dance Alliance, changed 44 young dancers' lives this summer when he presented $2.8 million in college scholarships. Go get those diplomas!
Selecting the DS Cover Model Search finalists is never easy, but this year there were three dancers who stood out: Kaitlynn Edgar, Maddie Swenson and Zoey Anderson. All three hail from the competition circuit, and all three were wildly impressive.
On TV
Melanie Moore won the title of America's Favorite Dancer on "So You Think You Can Dance" Season 8 and landed on the cover of DS!
When Beyoncé revealed her baby bump at the MTV Video Music Awards, she proved she runs the world—and so do her choreographers, Frank Gatson, Sheryl Murakami and Jeffrey Page. The trio won the VMA for Best Choreography for Beyoncé's "Run the World" video.
When Laurieann Gibson wasn't throwing together award-winning choreography for Lady Gaga, she was starring on her own TV shows on E! and BET. We're not necessarily on board with her screaming fits and harsh treatment of her dancers, but we do respect her moves.
Amanda and D'Angelo on "Live to Dance." Photo by Monty Brinton.

Paula Abdul's "Live to Dance" wasn't a hit, but it introduced us to D'Angelo Castro and Amanda Carbajales, who became the show's champions. These tiny dancers won us over with their personalities and technique.
Lil' Buck may have been the coolest guy to get us talking this year. He starred in Janelle Monae's "Tightrope" video and helped make jookin' mainstream. His "Swan" performance alongside Yo Yo Ma? Breathtaking.
On the Big Screen
Natalie Portman accepts her Oscar for Best Actress. Photo by A.M.P.A.S.

She may not have done all the dancing as Nina, but Natalie Portman's Black Swan performance was definitely Oscar-worthy. Plus, she met Benjamin Millepied, her boyfriend-turned-fiancé and father to her child, Aleph, on set.
While no one can truly replace Kevin Bacon, Kenny Wormald proved that he's a stud with smooth moves in this year's remake of Footloose. Plus, his onscreen chemistry with costar Julianne Hough made us want to drag our own boyfriends to dance class.
In First Position, audiences get a glimpse at the behind-the-scenes action at the Youth America Grand Prix finals in NYC. The documentary and its stars—Michaela DePrince, Joan Sebastian Zamora, Miko and Jules Fogarty, Aran Bell and Rebecca Houseknecht—received rave reviews at the Toronto International Film Festival.
In Modern Dance
Bill T. Jones + Dance Theater Workshop = New York Live Arts. We love a good collaboration.
When Judith Jamison retired as artistic director of Alvin Ailey American Dance Theater, Robert Battle was handed the reins to the prestigious modern company. We can't wait to see what he does with the group in 2012.
Behind-the-scenes ballet features are becoming the norm these days (and we're not complaining!). It's amazing to have access to rehearsals and classes (World Ballet Day, anyone?), pre-performance rituals and everything in between. The Wall Street Journal just upped the ante with its 360 "virtual reality" video, featuring American Ballet Theatre soloist Sarah Lane preparing dance Aurora in Alexei Ratmansky's The Sleeping Beauty. We're able to see literally everything, thanks to the video's "dragging" feature, which swivels the camera to reveal not only the rehearsal, but everything and everyone around it. Check it out below!
NYC is bursting with promising ballet dancers this week, thanks to the Youth America Grand Prix finals held at Lincoln Center's Koch Theater. To all the competitors (at YAGP and beyond), we're shouting a big "Merde!!" your way.
We can't wait to see what amazing things these kids will do next. Don't believe us? Just take a look at these teens competing in the '90s and early '00s. They sure turned out (more than) OK.
Before she was New York City Ballet principal Sara Mearns, she was simply the amazingly talented 15-year-old Sara Mearns, competing at YAGP:
Recognize this guy? It's none other than the dreamiest of all American Ballet Theatre principals, Marcelo Gomes, competing at the Prix de Lausanne in 1996.
Here's international ballet superstar Alina Cojocaru at the Prix de Lausanne in 1997:
No surprises here: ABT soloist Sarah Lane's port de bras was just as glorious in 2002!
And San Francisco Ballet soloist Simone Messmer was just as regal at 16, competing at YAGP regional finals in 2001:
It's hard to imagine Diana Vishneva before she was a start of the Mariinsky Ballet and ABT. Nevertheless, here she is in 1994, competing at the Prix de Lausanne:
And finally, here's a special treat: Alex Wong in leopard booty shorts at the Prix de Lausanne in 2004. Go ahead, watch it sixteen times. We have.
Jan. 30, 2013 10:34AM EST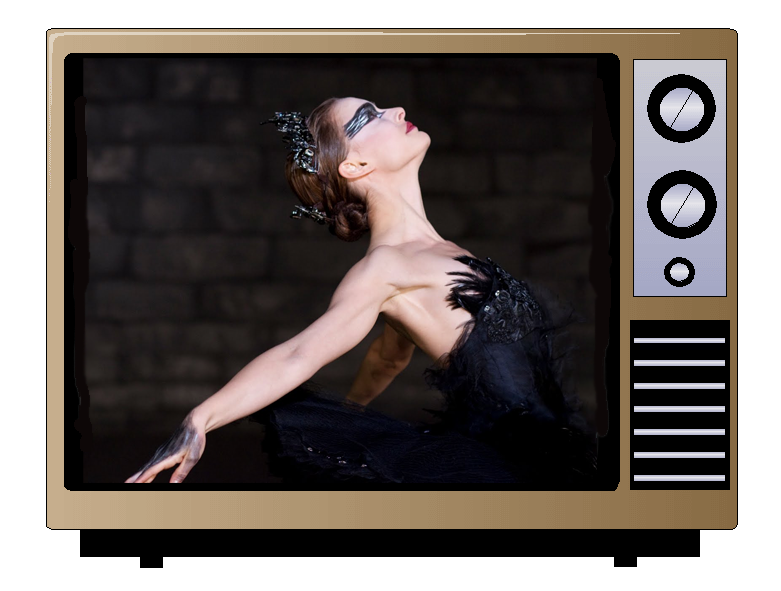 Well, this is big news: Cable network Starz is developing a new show that it describes as a "gritty" ballet drama. Apparently it will follow a troubled NYC dancer, and expose the "darker side" of the ballet world.
Sounds familiar, doesn't it? I have to admit I was hoping we'd all left Black Swan in our rearview mirrors at this point(e); great as it was for everyone to suddenly be talking about ballet, the film perpetuated such terrible stereotypes that I think it ultimately did more harm than good. Now it sounds like that kind of ballet drama is returning to the mainstream. And while I'm curious—and, yes, OK, a little excited—to see what the heck this show is actually going to be, I'm also anxious about re-opening that whole "ballet is a horrible dysfunctional universe!" Pandora's box.
That said, the show's writer and its two producers are all connected to the ballet world. (One of the producers is the brother of American Ballet Theatre stars Ethan Brown and Leslie Browne.) Since they know ballet firsthand, maybe we can hope for a little more reality—a thoughtful exploration of eating disorders? a frank look at company politics?—and a little less melodrama. And hopefully it'll involve all kinds of real-world ballet stars, which will definitely be fun for us supernerds.
Anyway, whatever you do, Starz, please, please credit your body doubles. Let's avoid another Sarah Lane controversy, OK?
What do you all think? Does this show sound like an exciting opportunity for the dance world, or a ballet PR disaster waiting to happen?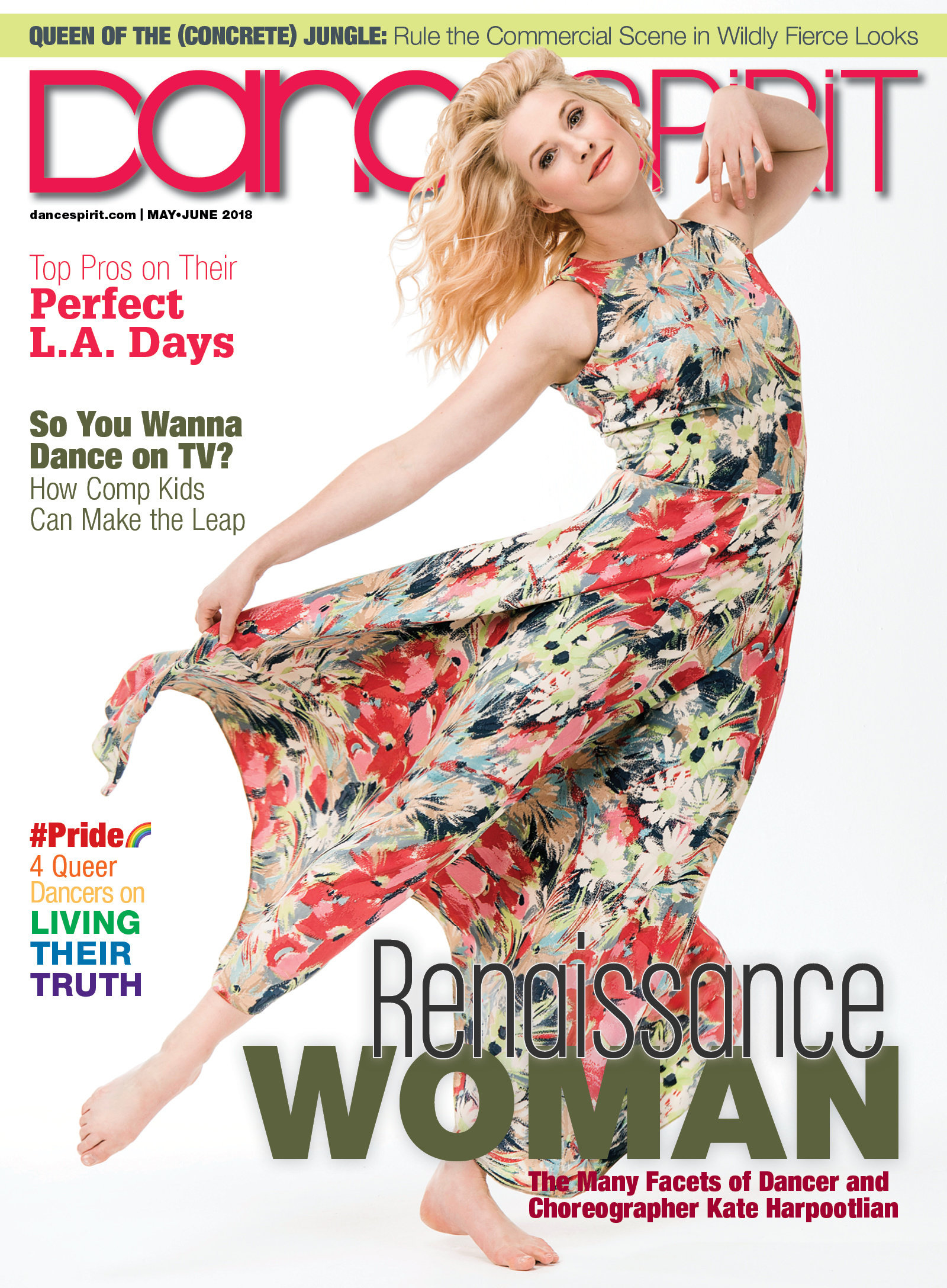 Get Dance Spirit in your inbox