Léa Fleytoux in ABT Studio Company class (photo by Kyle Froman)
For an aspiring ballerina, there's no more exciting place to be than the ABT Studio Company, the pre-professional arm of American Ballet Theatre. The NYC-based troupe of 16- to 20-year-old dancers trains hard and performs harder, putting on multiple shows over the course of each season. We followed ensemble member Léa Fleytoux, a gifted 18-year-old from Paris, France, on a performance day to get an inside look at what it's like to live the Studio Company life.
Keep reading...
Show less
Have plans Saturday night? You might want to cancel them ASAP (or at least set your DVR) because Center Stage: On Pointe is making its much-anticipated (and MUCH-waited-for) world premiere. The threequel (which we've been freaking out about since November) has all the makings to be a huge win for dance movies, taking what we love about the original Center Stage and adding some new twists.
Remember Bella (Nicole Muñoz), Kate's little sister from Center Stage: Turn It Up? SHE'S BACK, and this time it's her turn to audition for the American Ballet Academy. Other old favorites who'll be returning: Tommy (Kenny Wormald), Charlie (Sascha Radetsky) and Cooper (Ethan Stiefel). And of course, it wouldn't be the ABA without a return from Johnathan Reeves (Peter Gallagher)! If that's not enough for you, up-and-comer Chloe Lukasiak (you know her from Dance Moms) will be there too, cast as dance prodigy Gwen.
As for the plot? The American Ballet Academy is headed in a more contemporary direction, and Johnathan is holding a "Dance Camp" training intensive to find his new superstars. His top choreographers (Tommy, Cooper and Charlie, obviously) are tasked with recruiting dancers to compete at the camp, with the winners earning a coveted spot at the ABA. Plenty of dance and plenty of drama, what more could we ask for? Here's to hoping there's at least one iconic costume change moment. (Not holding our breath, though, this one is hard to top.)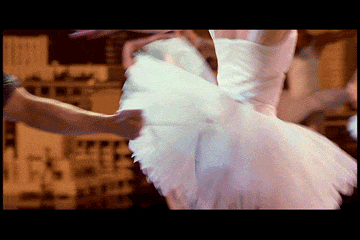 Check out this exclusive sneak peek video from Entertainment Weekly and get. ready. bunheads.
See the movie on Lifetime at 8/7c this Saturday, June 25th.
You guys. Our entire office is on the verge of hyperventilating right now, because we just found out that there is a third Center Stage movie in the works.
I REPEAT: THERE IS A THIRD CENTER STAGE MOVIE IN THE WORKS.
And here's the thing: It sounds like it might actually recapture some of the magic of the original.
How, you ask? What could this threequel—which is titled Center Stage: Dance Camp and has a yet-to-be-announced premiere date on Lifetime—possibly do to top this...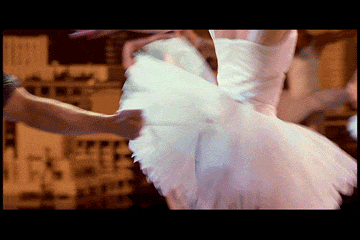 ...and this...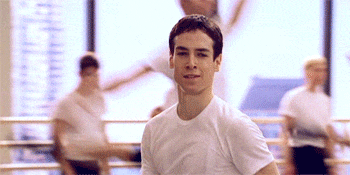 ...and this...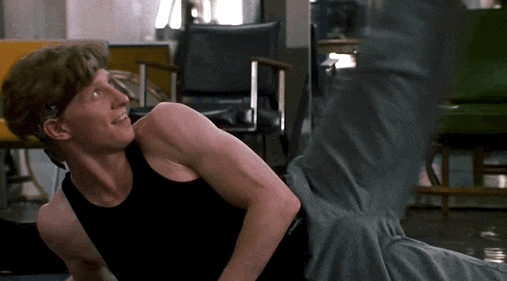 ...and, oh lord, this???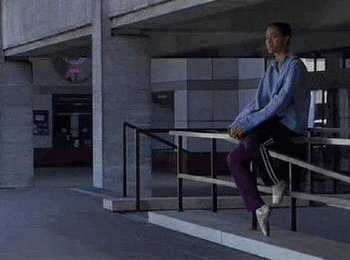 Well, it could involve a whole mess of Center Stage and Center Stage: Turn It Up stars, for starters. Word is that Cooper (Ethan Stiefel) and Charlie (Sascha Radetsky) and Jonathan (Peter Gallagher) and even Tommy (Kenny Wormald) will all be back for round three.
It could also bring in one of today's up-and-coming dancers for a little extra sparkle. Someone like, say, Chloe Lukasiak, who has been tapped to play a dance prodigy (of course) named Gwen. This is perfect for several reasons, and one of them is that Chloe may or may not be Amanda Schull's baby sister.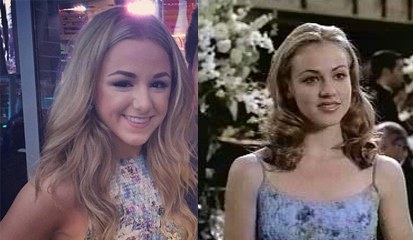 Right? Do we see it?
Here, according to Deadline, is the plot of this latest Center Stage installment:
"Jonathan Reeves...is tasked with infusing more contemporary styles and modernism into the American Ballet Academy. [He] enlists his his top choreographers Charlie..., Cooper... and Tommy...to recruit dancers to compete at a camp where the winners will be selected to join the Academy." [Gwen is one of the dancers at the camp.]
My heart, you guys. My HEART. I so, so want this to be good. I so, so need it to be worthy of the amazingness that is the original. (Center Stage: Turn It Up was...I mean, it just didn't have the feet. Or the heart.) And I so, so hope Jody makes a cameo. Is she still a principal in Cooper Nielson's company? Are she Charlie still together? Do they have beautiful dancing babies?* THE WORLD NEEDS TO KNOW.
Anyway, stay tuned. We will be obviously be monitoring this situation aggressively.
*Real talk: Their kids could potentially be teenagers by now. Has it seriously been that long, Center Stage? It feels like only yesterday that we first discovered how *on* you were.
Oh hey there, Hallmark Channel! The producer of all those sweet, homey movies best watched in your PJs with your mom has a super dance-y film on its holiday lineup this season: A Nutcracker Christmas. And the casting is—to use a very Hallmark-y pun—perfectly on pointe.
A Nutcracker Christmas tells the story of a talented professional dancer, Lilly, whose supportive sister dies just as Lilly is about to perform the role of Clara in The Nutcracker with New York City Ballet. (Nit-picky fact-checking: In New York City Ballet's Nutcracker, she's known as Marie and danced by a child, but OK.) Lilly's boyfriend and dance partner, Mark, keeps her from performing in the show, which makes Lilly declare she'll never dance again. Fast-forward a couple of decades, and Lilly's niece, Sadie, is about to dance Clara in a different company's Nutcracker—a company run by, of all people, Mark. And tons of drama ensues.
Yes, it's a whole lot of plot to wrap your head around. But the real story here is that Sadie is played by none other than the phenomenal Sophia Lucia, and the ever-dashing Sascha Radetsky is also involved in the project. (Radetsky's exact role is unclear from the press material, but he seems like a pretty natural fit for Mark, no?) The odds seem good that we'll get the gift of some very high-quality dancing. Merry Christmas to us!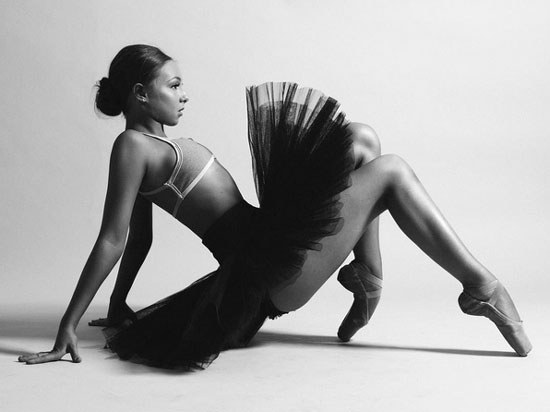 Sophia Lucia showing off those banana feet (via @sophialucia5678)
You can catch A Nutcracker Christmas on December 10 at 8 pm. Get your slippers and hot cocoa ready.
Center Stage
is, in my humble opinion, the most important dance movie of all time (if not the most important movie in general). Every moment was iconic, everyone was so beautiful and every costume change was so truly #goals, I can't even: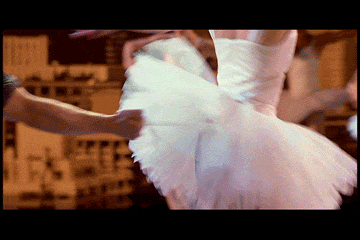 Same.
So I, along with many other fans, have been a little skeptical about the latest follow-up to our beloved 2000 classic (because we can't forget the OG sequel, Center Stage: Turn It Up). But everyone can breathe a collective sigh of relief, because the trailer for Center Stage: On Pointe delivers. Let's break it down, shall we?
Intense, high-pressure audition? Check. The trailer opens with our main character revealing she's vying for a spot in the "American Ballet Company." But plot twist—according to the diner patron she's speaking to in the trailer, she's "not the ballet type," which leads us to...

Intense, high-pressure training montage? Check! Honestly the best part of dance movies is the blood, sweat and tear-filled studio scenes, culminating in the always-exciting finales. It's pretty much a guarantee we'll be getting that with this film.

Ballet everywhere. Check!! As a (not-so-secret) ballet maniac, I was very excited to see the glimpses of pointe shoes and partnering class, not to mention all the falls. Nothing like a good spill (only on camera, of course!).

Ethan Stiefel and Sascha Radetsky as "top choreographers" Cooper and Charlie? Check and check. Enough said.
I don't know about you, but my countdown clock to June 25th starts now. In the meantime, I'll just be watching these GIFs in preparation. Don't miss the full trailer below.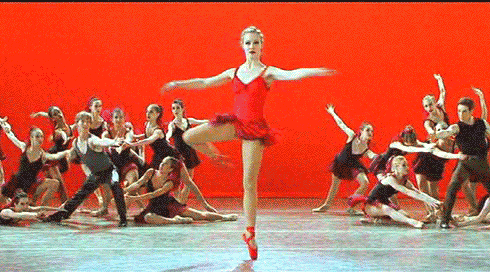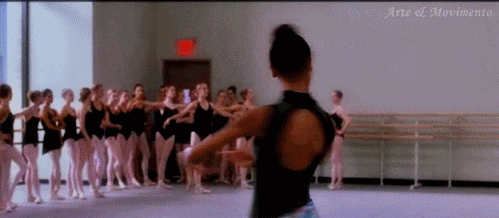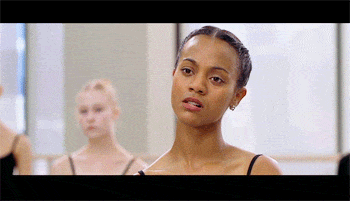 Nov. 21, 2013 11:06AM EST
Whoa, you guys: Remember way back in January, when we told you Starz was working on a "gritty" ballet drama? Well, big news: The network has released a few of the names attached to the project, and they are MAJOR.
How major, you ask? We've got former American Ballet Theatre principal Irina Dvorovenko and current ABT soloist Sascha Radetsky (Charlie!) in acting roles. We've got former ABT principal and current Royal New Zealand Ballet director Ethan Stiefel (Cooper!) acting as consultant and choreographer. We've also got a Ballet Arizona dancer, Raychel Diane Weiner, in the cast.

The beautiful people. (L to R: Dvorovenko by Gene Schiavone; Stiefel by Rose Eichenbaum; Radetsky by Angela Sterling; Weiner via Ballet Arizona)
That is...pretty legit. Despite my continuing apprehension about this becoming TV's take on Black Swan, I'll tune in to watch these beautiful dancers (hopefully) dancing.
Starz is still looking for the series lead, a "Polina Semionova type." Polina? Are you interested?
Oh, and the show also has a name: "Flesh and Bone." Gross! But also kind of sexy! Color me intrigued.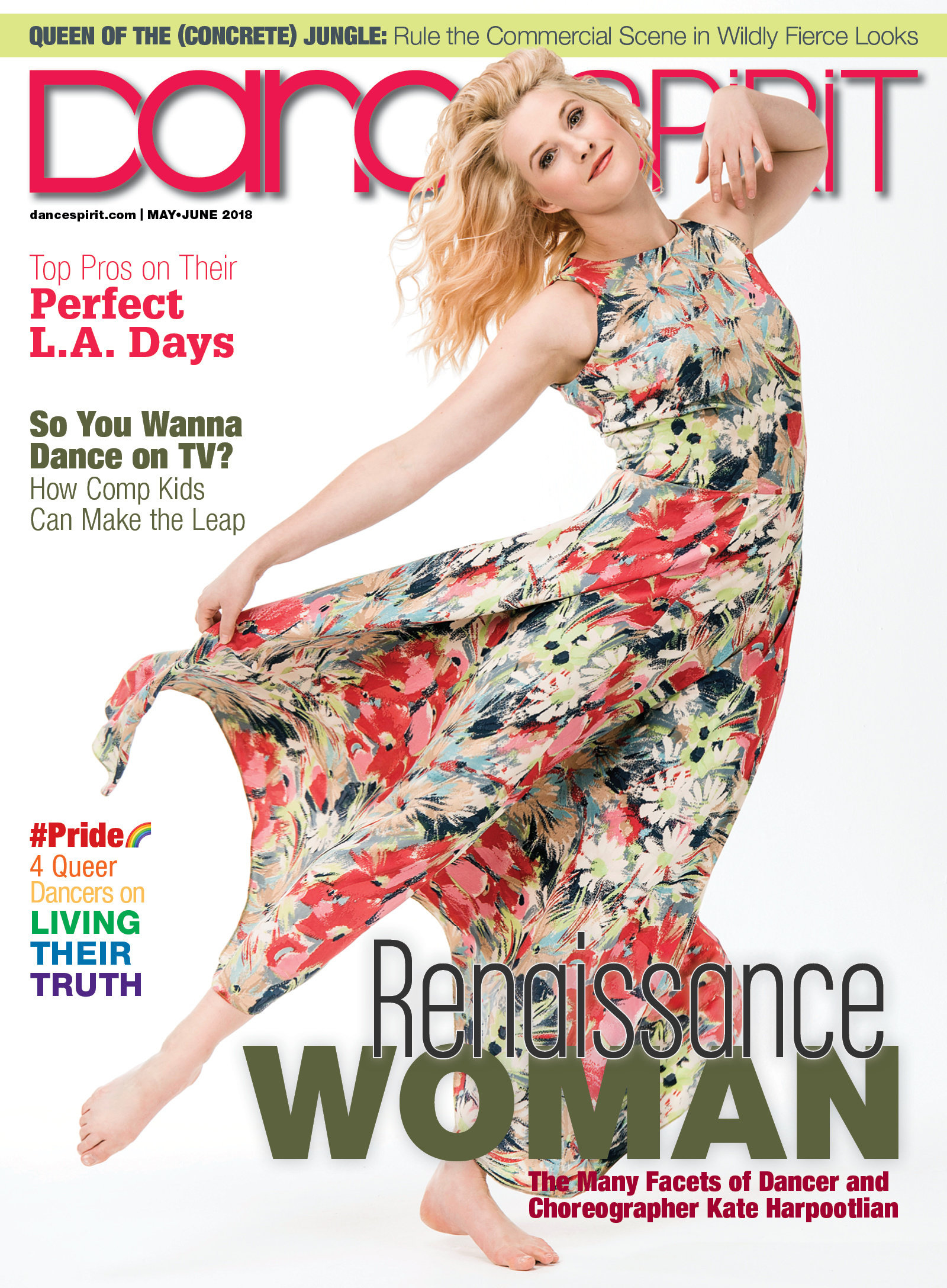 Get Dance Spirit in your inbox