A still from "Center Stage" (via Entertainment Weekly)
News flash, guys: Halloween is LESS THAN A WEEK AWAY. We know how easy it is to get caught up in the endless cycle of school, rehearsal, rest, and repeat. And if you're nodding to yourself right now, thinking "#Storyofmylife," we feel you—and we're here to help. Behold, our favorite dance-movie-inspired Halloween costumes that you can most definitely pull together by Tuesday!
Keep reading...
Show less
May. 30, 2013 10:37AM EST
Why is it that short weeks always feel the longest? If, like me, you've woken up each of the past three days thinking it was Friday, never fear, my friends: I have a video that will snap you right out of your funk.
What is this magical film, you ask? It's a supercut of all (well, most) of the great dance scenes in movies. And as if that weren't enough, it's set to "Safety Dance" by Men Without Hats.
We've got Singin' in the Rain and Saturday Night Fever and Footloose (old AND new), Dirty Dancing and Pulp Fiction and Austin Powers, even Mean Girls and Little Miss Sunshine and Silver Linings Playbook. (It looks like there might be a few music videos slipped in there too, but we're not going to complain about seeing Michael Jackson's moves anytime soon.)
Let the healing begin:
Jun. 14, 2012 11:53AM EST
Today the BBC is airing an interview with choreographer extraordinaire Wayne McGregor, who talks about how John Travolta's smooth moves first got him interested in dance. "I grew up in the '70s, John Travolta time—Grease, Saturday Night Fever, those were the movies in the cinema, and those were the kinds of dances I wanted to do," he says.
And you know what? Weird as Travolta initially sounds as an idol for the guy who's now resident choreographer at the Royal Ballet, I totally see it. McGregor's dances today have the same noodly fluidity that Travolta shows off on Saturday Night Fever's technicolor disco floor. Check it out—here's Travolta circa 1977:
...and here's McGregor's Chroma, performed by the Royal Ballet in 2009:
Am I nuts? Or do you see the similarities too?
Anyway, McGregor's interview got me thinking about what first inspired me to dance. Beyond a general love of tutus and all things pink—which, let's be honest, was definitely a part of ballet's allure for 3-year-old me—it was Gelsey Kirkland's performance in Mikhail Baryshnikov's Nutcracker that really got me hooked. PBS used to broadcast the production every Christmas, and I watched my parent's taped-from-TV VHS of it over and over. Kirkland's Clara is so impossibly light and delicate, the epitome of feminine elegance. (And that sparkly dress she wears in the second act—heavennn!) I fell pretty hard for her, and for ballet.
I never even came close to her ideal in my own dancing, but it also never left the back of my mind. First dance loves—just like first real-life loves, they make pretty strong impressions on us.
Who first inspired you to dance?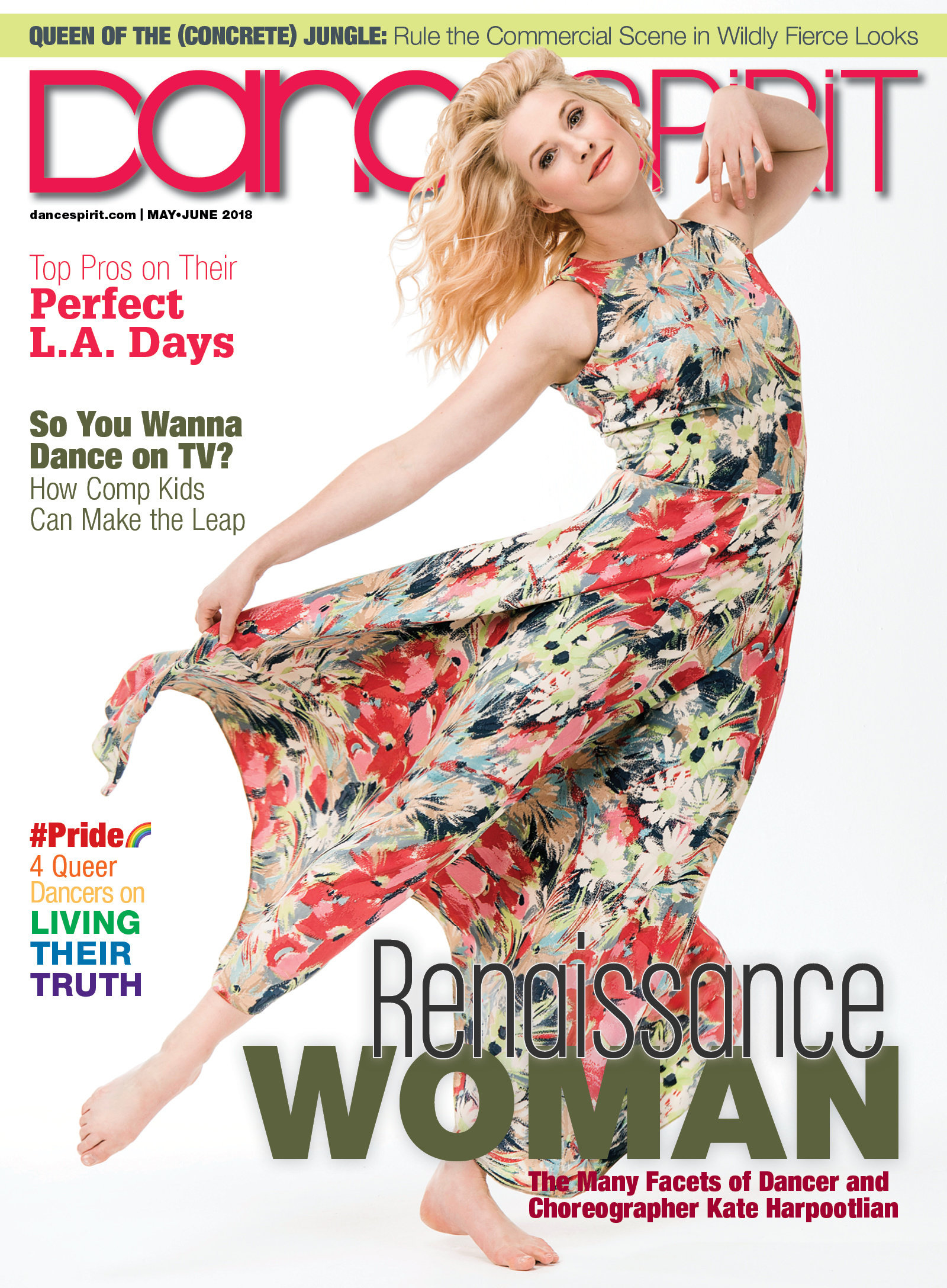 Get Dance Spirit in your inbox