On Saturday morning, Russell Horning—aka 15-year-old Instagram king @i_got_barzz—was already kind of famous. His admittedly bad but weirdly mesmerizing dance videos had earned him shoutouts from the likes of Rihanna (and dance tributes from the likes of Josh Killacky).
But by Sunday morning? By Sunday morning, Russell Got Barzz had reached an entirely different level of memedom. Because Katy Perry tapped the teen—signature backpack and all—to perform "Swish Swish" with her on "Saturday Night Live." And the internet lost its darn mind.
Keep reading...
Show less
The be-wigged dancing machine performing next to Sia on her recent "Saturday Night Live" appearance was, in fact, not Maddie Ziegler. We forgive you for being confused since Maddie and Sia are besties, but this new tiny dancer blew us away.
As it turns out, the dancer in question, Mina Nishimura, isn't that new. She's invested in NYC's downtown scene, so doing something on live TV with a major pop star is totally unusual for her. But you'd never know, (nor would you know she had very minimal rehearsal time before the performance) thanks to her emotionally-charged dancing.
Nishimura is a trained Butoh dancer who uses the Japanese form to create her own contemporary work. She's weird and wonderful, so it's no surprise that Sia would want to work with her.
Does this mean that someday we might see Ziegler and Nishimura onstage together? With Sia calling the shots, it doesn't seem totally impossible.
Who else saw Catching Fire this weekend?! So good. But don't worry--I'm not gonna give away any spoilers (although you've probably already read the entire Hunger Games trilogy at least four times, right?).
Instead, I want to talk about what happened when Josh Hutcherson, aka bad-boy baker from District 12 Peeta Mellark, hosted "Saturday Night Live" this weekend.
Hutcherson teamed up with Jay Pharoah and Kenan Thompson in a mock documentary about a b-boy group, Matchbox 3, that performs on subway cars in NYC. Now, we already know that there is some real talent out there on the NYC Subway. Exhibit A: Tapper Josh Johnson, who tapped his way from the subway to national television and Madison Square Garden. But these three aren't exactly ready for Madison Square Garden.
Beyond being gloriously hilarious, this video also features some clips of real subway b-boy performers, so it's worth a watch just for that:
Mar. 13, 2013 10:43AM EST
Because I'm grumpy today, I'm just going to come out and say it: I hope this irritating Harlem Shake business is finally coming to an end. But while it's making its last death-rattle-y appearances in places like "Saturday Night Live" (sorry, JT—even when you're leading it, I can't get behind it), take a moment to look at this stand-alone example of how a Harlem Shake video should be done.
As we (and many other people) have pointed out, this new-wave Harlem Shake thing isn't the actual, authentic Harlem Shake dance, which has been around for literally decades. But NYC radio station Power 105.1 found a way to combine the two. And it's awesome.
Behold: Harlem Shaking to (an amazing remix of) Baauer's "Harlem Shake."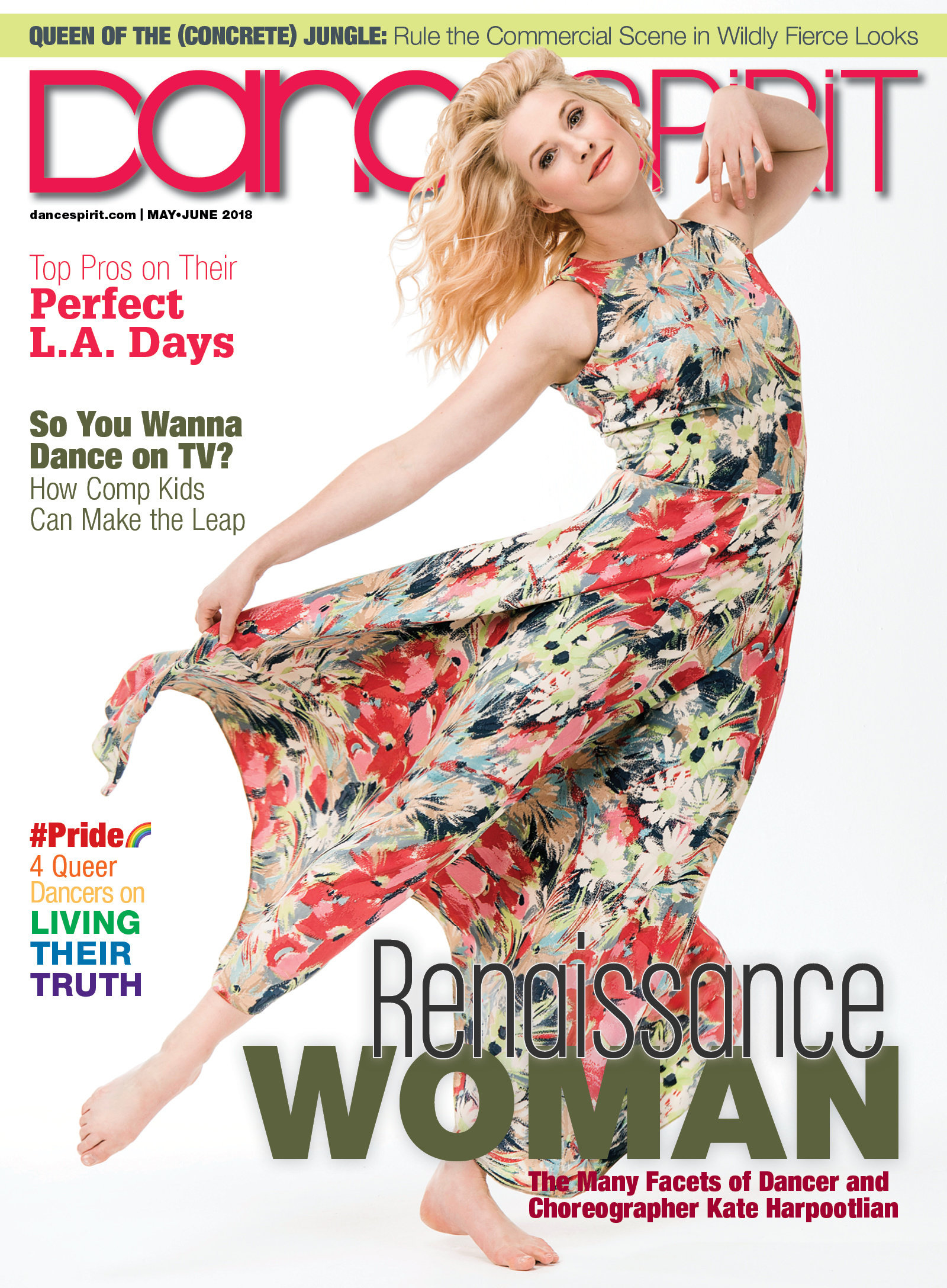 Get Dance Spirit in your inbox