Popular
Mar. 16, 2018 12:48PM EST
courtesy ADCC
Are you a high school senior who's been accepted to a four-year accredited college or university program? Congrats! Within the 2017-2018 season, have you competed in events run by at least two of the organizations in the above graphic? Double congrats, because the Association of Dance Conventions and Competitions, or ADCC for short, wants to give you $1,000 (!!) towards college tuition.
Keep reading...
Show less
Dance life just got a little sweeter for a few lucky dancers!
25 dancers were recently awarded a total of $13,000 from Costume Gallery. The students — recipients of the Beverly Miller Dance Scholarship — were hand-selected from a record-breaking group of 730 applicants, all of whom were between the ages of 12 and 21 and had to submit an essay for the scholarship competition. The winning students each won $500 to pay for dance-related expenses.
Extra special congratulations to Lauren Turbeville from Tilley's Dance Academy in Statesville, NC. Lauren was the big $1,000 scholarship winner!
For a full list of winners, visit the Costume Gallery scholarship page.
Last night, DS assistant/fashion editor Michael Anne Bailey and I got all decked out —I wore jeans, actually, but she was decked out and looked super cute — to attend the New York City Dance Alliance Foundation's Destiny Rising show at The Joyce Theater in NYC.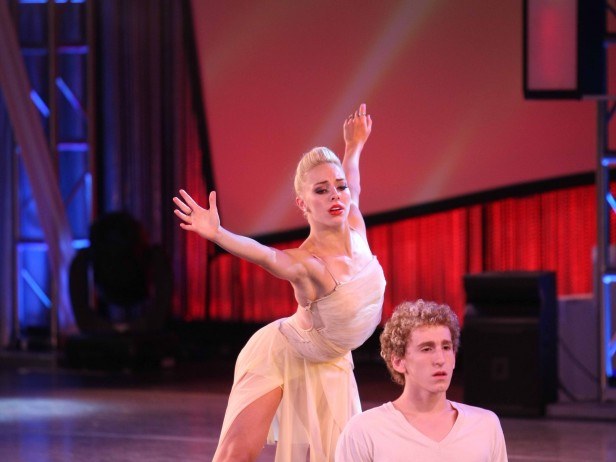 In honor of NYCDAF's first anniversary, last night's show boasted a star-studded roundup of choreographers and performers, many of whom are New York City Dance Alliance faculty and alumni (including New York City Ballet principals Tiler Peck and Robert Fairchild and Houston Ballet's Melissa Hough and Garrett Smith).
The people watching in the audience was, as with any NYCDA event, spectacular. But the real action happened onstage, and Michael and I are here to recap all the fun for you...
Alison: ‪OK, so last night we went to the New York City Dance Alliance Foundation's Destiny Rising show at The Joyce. How would you describe the night in one word?
Michael: ‪Progress. The foundation is really taking groundbreaking steps that will help young dancers get the training and education they need to be successful — not just in their 20s, but for the rest of their lives.‬
Alison: Totally. One of my favorite parts of the night was actually the video they played recapping some of the amazing scholarship opportunities NYCDAF has presented to dancers since its inception.‬
Michael: ‪I loved that, too! I actually got emotional watching it — I know the scholarships will change lives. We talk about the importance of formal education in DS all the time, but to hear Susan Jaffe speak‬ about how a lack of education initially held her back after an extremely successful dance career, really brought the issue home.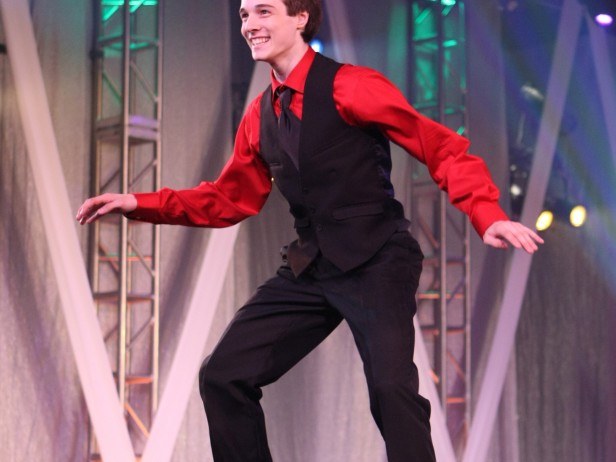 Alison: Yes! I love that she admitted that. And we got to hear from Corey Snide, who was the first-ever Astaire Award scholarship recipient. He's a freshman at The Juilliard School now, and he's flourishing there, thanks to NYCDAF.
Michael: ‪Let's talk about the dancing. Did you have a favorite number?
Alison: Catherine Hurlin!‬ I have always loved watching Catherine, and last night she performed a variation from Flames of Paris. She was just so sweet and easy to watch. That girl is a star, and I'm so glad she's getting awesome training at the Jacqueline Kennedy Onassis School at American Ballet Theatre.
Michael: ‪She was my husband's favorite! He kept talking about her performance all the way home
Alison: Here's the thing:‬ There were a ton of contemporary numbers last night. Lots of instrumental music. When Catherine came out in her bright-white tutu and flashed that giant smile of hers, it was just fun. It was a nice change of pace.
Michael: ‪I couldn't agree more. I was blown away by Melissa Hough and Garrett Smith from Houston Ballet. And when I realized that Garrett had choreographed the piece, I couldn't believe it! Her technique, passion, and dedication to the piece were unmatched.
Alison: I absolutely agree. Melissa Hough is another one of my favorites — all of my favorite dancers right now are ballet dancers who grew up on the comp scene. Go figure.‬
Michael: And it's so fun to see a ballerina in bare feet every once in awhile. Melissa Hough is so versatile, which I definitely think comes from growing up on the comp scene.‬
Alison: Camille A. Brown's piece was fantastic, too. She's hilarious, and even my boyfriend got into her solo.
Michael: I loved loved loved Camille A. Brown's piece. I had never seen her perform and was absolutely wowed. She draws you in like a true entertainer.
Alison: ‪What was particularly amazing about her performance was that we couldn't see her face the entire time, but she was still so expressive. Her hat was down over her eyes, but she didn't need to connect with the audience visually. Her movement spoke volumes. She's a really unique performer.
Michael: ‪I've never seen anything like it. And I would die to see it again!‬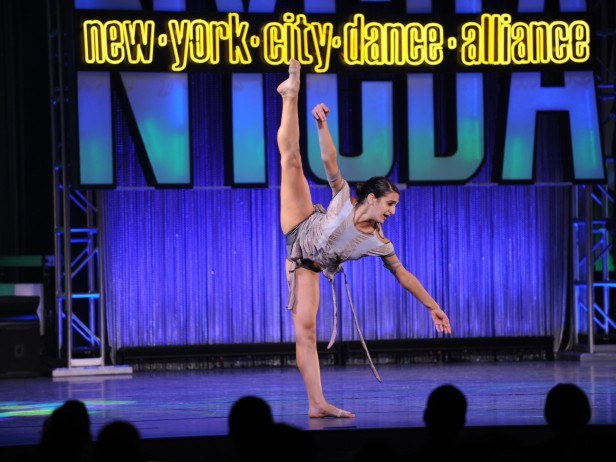 Alison: ‪So can we talk about how incredible our former Cover Model Search finalists were last night? Two of my favorite performers of the night: Ida Saki and Zoey Anderson. Those girls are insane.
Michael: ‪YES!!! It's so fun to see how much they've grown since attending Tisch (Ida) and Marymount Manhattan (Zoey). Zoey danced in a number with probably 30 other girls and I only watched her. Zoey has always been an outstanding performer, but now her movement quality and technique are becoming more and more flawless.
Alison: ‪Zoey is gorgeous. Absolutely stunning. And Marymount is working for her. She's grown a ton since we saw her for the CMS. I didn't love the number Ida was in, sadly — it just wasn't my style, and I wanted the show to kick off with something a little more upbeat — but the choreography really played to Ida's strengths.‬
Michael: ‪I agree. I'm a bit bored with most of the contemporary pieces I'm seeing lately. Everything is starting to look the same: the music, the choreography, the performance quality.‬
Alison: ‪Absolutely. Dear choreographers: We get it. We see what you're doing. We're ready for large group jazz numbers now! Love, DS‬
Michael: ‪Ha ha, just something new and innovative, please! I'm ready to be wowed again, and I know these choreographers are talented enough to do it! That said, I left last night with an even greater respect for the NYCDAF, Joe Lanteri and the dance community in general — young dancers are in good hands!‬
Alison: ‪Yes, at each event Joe's passion for the arts truly comes through. He knows each NYCDA kid by name, and that blows my mind. He knows which studio they're from, what the name of their solo is and where they're thinking about going to college. He's so invested in their futures, and as an audience member, it's a total pleasure to witness.
Michael: ‪I couldn't agree more. What a wonderful night it was.‬
Alison: ‪Have I mentioned I have a huge dance crush on Joe Lanteri? No? It's clear though, right?‬
Michael: ‪Ha ha, yes, Alison, we know. But I'm pretty sure it's a general Dance Spirit crush.
Alison: ‪On that note, thank you, Joe, for a wonderful night, and thank you Michael for being a great show-seeing partner.‬
Teens Dance Graham's Panorama at NYC's Joyce Theater
This past June, 32 teen dancers performed Panorama, Martha Graham's classic work, at The Joyce Theater in NYC. The piece, which centers on the power of social activism, was featured in a Martha Graham Dance Company program.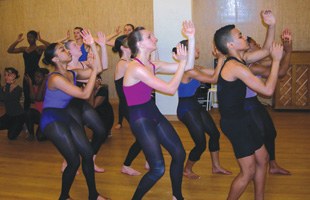 The teens were granted this rare chance thanks to their participation in MGDC's "All-City Panorama" project. Last December, the NYC-area teens auditioned for the six-month workshop. Starting in January, they spent each Saturday in classes and rehearsals.
Mariel Kennedy, a 16-year-old dancer from Watchung, NJ, tells DS she was thrilled to be a part of the program. She says the experience was "not just about dancing, but about understanding the dances and the messages behind them." —Colleen Bohen
Harlequin Awards 20 Dance Scholarships
American Harlequin is making dance training more accessible for the 20 young dancers who were recently named winners of its annual scholarship contest.
Elise Budowanec, an 18-year-old dancer from The DNA of Dance in Independence, OH, received the top prize of $5,000, which she'll use to attend Broadway Dance Center's summer internship program in NYC.
Here are the other winners:
Lynne Schabhetl, Bridgton, ME, Casco Bay Movers, $3,000

Stephanie Terrell, San Antonio, TX, Kathy MarFin's Dance School, $3,000

Rachel Halliwell, Garden City, MI, Dance Express, $2,000

Susan McNulty, Massapequa, NY, Body Language Dance Studio, $2,000

Chelsey Rilatos, Grinnell, IA, Michelle's Dance Academy, $2,000

Jocelyn Bold, Janesville, WI, Dance Attitudes, $1,000

Kenji Igus, Culver City, CA, University of California, Los Angeles, $1,000

Emily Badeau, Manchester, NH, Dimensions In Dance, $500

Whitleigh Cook, Pineville, NC, University of North Carolina, $500

Kaitlin Finnegan, Toms River, NJ, Denise Daniele Dance Studio, $500

Caitlyn Goggin, Southingon, CT, Evjen Academy of Performing Arts, $500

Kara Heinz, San Antonio, TX, Earle Cobb Dance Studio, $500

Grace Kernohan, Hollywood, FL, Dance Explosion, $500

Tova Kline, Plano, TX, Rosemeade Rec Center, $500

Lauren Lizewski, Severna Park, MD, Severna Park High School, $500

Danielle Mattar, Flint, MI, Western Michigan University, $500

Morgan Mylod, Riva, MD, South River High School, $500

Radhika Patel, Newark, DE, Ghungroo Creations, $500

Gina Toscano, Clarksboro, NJ, University of the Arts, $500
Want your own shot at some dance cash? Fill out an application for this year's contest at harlequinfloors.com by November 1.—Jenny Thompson
D.A.R.E. Dance Celebrates 10 Years
D.A.R.E. Dance is celebrating a decade of working to keep American kids drug-free. The after-school program provides free dance lessons at 71 elementary and middle schools across the country.
Jill Roberts, D.A.R.E. Dance Director, says she created the program to "bring kids a free and positive alternative to drugs and gang violence at the end of the school day through a fun, healthy and expressive artform." A dancer since childhood, Roberts is the former co-director of the Georgetown University Dance Company. She has performed with and choreographed for a variety of Washington, D.C.-based projects, including the 1999 D.C. Tap Festival and the CityDance Ensemble.
D.A.R.E. Dance has introduced more than 25,000 students to ballet, jazz, tap, African dance, hip hop and other styles. Classes are primarily taught by teachers from local dance studios and companies, but the program occasionally attracts such high-profile instructors as Kelly Isaac, from Bring in Da Noise, Bring in Da Funk and Riverdance; Javier Muñoz, from In the Heights; and Josh Walden, from Ragtime. D.A.R.E. Dance wasn't created as a training ground for serious dancers, but it has inspired some students to seek preprofessional training. D.A.R.E. Dance students have won dance studio scholarships, and three L.A. students were even invited to perform with Future Shock, a youth company affiliated with Culture Shock, a professional hip-hop troupe!  —Jenny
Gelsey Kirkland Opens Ballet School in NYC
Every ballerina understands the importance of great technique, but dancers in story ballets need more than perfect placement and pretty pirouettes—they also need to know how to act! Gelsey Kirkland, former principal dancer with New York City Ballet and American Ballet Theatre, says the goal of the Gelsey Kirkland Academy of Classical Ballet, opening this fall in NYC, is to produce dancers who are trained "dance actors" as well as strong technicians.
Students at the Academy will study ballet technique, which will be supplemented with regular lessons in performance-enhancing skills, including pantomime, stage combat, prop usage and more. In total, they will take between three and seven hours of classes per day, six days per week.
The school has admitted dancers as young as 10, all of whom were selected at auditions held earlier this year. —Colleen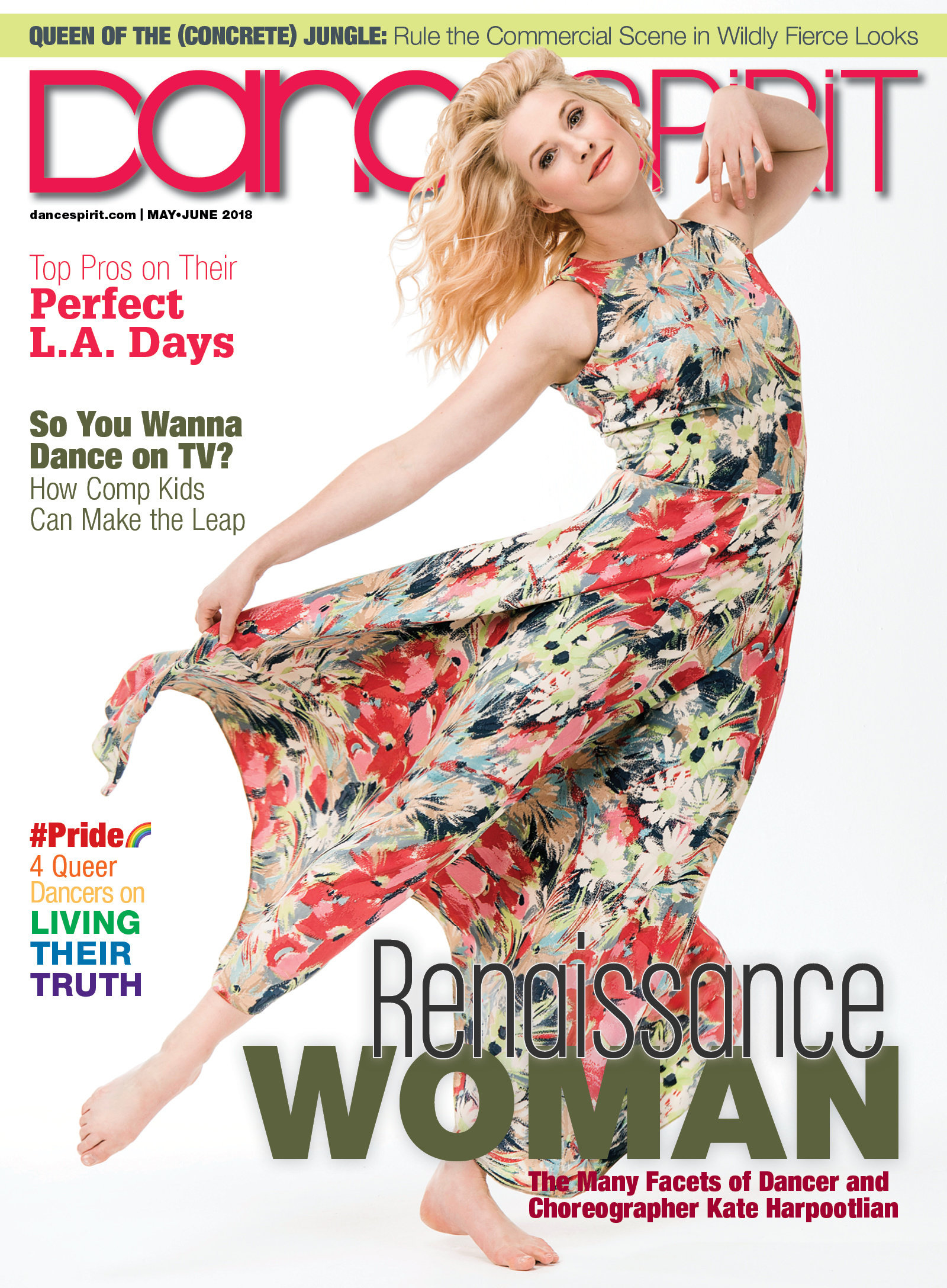 Get Dance Spirit in your inbox