Addie Tapp in Jorma Elo's Creatures of Egmont (photo by IGOP Photography, courtesy Boston Ballet)
Boston Ballet second soloist Addie Tapp immediately stands out onstage thanks to her impressively long lines, precise technique, and mature presence. A Glenwood Springs, CO, native, Tapp started dancing at age 6 at the Glenwood Dance Academy. At 14, she attended The School of American Ballet summer course, and afterwards was accepted into the year-round program. She joined Boston Ballet's corps in 2014, and was promoted to second soloist last year. Catch her dancing this month in the company's Parts In Suite program and Romeo & Juliet.
Keep reading...
Show less
Jasmine Perry (photo by Reed Hutchinson, courtesy Los Angeles Ballet)
Most of us first met Jasmine Perry back in 2014, during her turn on Teen Vogue's web series "Strictly Ballet." At that point, Perry was a coltish teenager finishing up her last year at the School of American Ballet. Since then, she's taken a job with Los Angeles Ballet and matured into a dancer of refinement and charm—but fans still relate to her 18-year-old self. "Doing 'Strictly Ballet' was great because it taught me how to be professional, how to work with public relations teams, how to communicate with adults," she says. "But it's funny because, especially when I come back to NYC, people always recognize me from the show. There's this one part of my life on the internet—once it's out there, it never disappears!"
Perry, who trained at North Carolina Dance Theatre (now called Charlotte Ballet Academy) before enrolling at SAB, grew up in a diverse home, with a black father and a Filipino mother. "My whole family is from different places, so I didn't really see color until I went to school," she says. "Realizing that I was one of the only kids at SAB who wasn't white was eye-opening. But I used that as motivation to work harder." She admires Misty Copeland's groundbreaking advocacy, and hopes to follow her example. "It's heartwarming to come out after a show and have kids asking for autographs because I look like them," she says. "There's someone onstage they can relate to, and that's progress."
After most dancers graduate from The School of American Ballet they have lots of "firsts": first company contract, first performance with that company, and maybe even first solo role. But 2017 SAB grad Gianna Reisen is experiencing a different kind of "first" during her inaugural year in the professional ballet world: She's making her first choreographic debut at Lincoln Center. At just 18, Gianna Reisen is the youngest person ever to create a piece for the renowned New York City Ballet (NBD!). Her new work, Composer's Holiday, set to music by Lukas Foss, will premiere at the company's fall gala on September 28th.
Reisen impressed NYCB ballet master in chief Peter Martins with the ballets she made for SAB's Student Choreography Workshop and The New York Choreographic Institute, prompting Martins to invite her to create a piece for the main company. And though the pressure of such a proposal would intimidate even the most seasoned choreographer, Reisen's pragmatic poise about the whole thing assures us that she's up to the task.
Keep reading...
Show less
New York City principal Lauren Lovette has become an icon thanks to her emotional maturity and exceptional musicality. The 26-year-old quickly rose through the ranks after joining the company as an apprentice in 2009, reaching principal status in 2015. A Thousand Oaks, CA, native, Lovette started studying ballet seriously at age 11, at the Cary Ballet Conservatory in Cary, NC. After attending two summer courses at the School of American Ballet, she enrolled as a full-time student in 2006. Last year, she made her choreographic debut with For Clara, her first piece for NYCB. Catch her latest work this month during the company's fall season. —Courtney Bowers
Keep reading...
Show less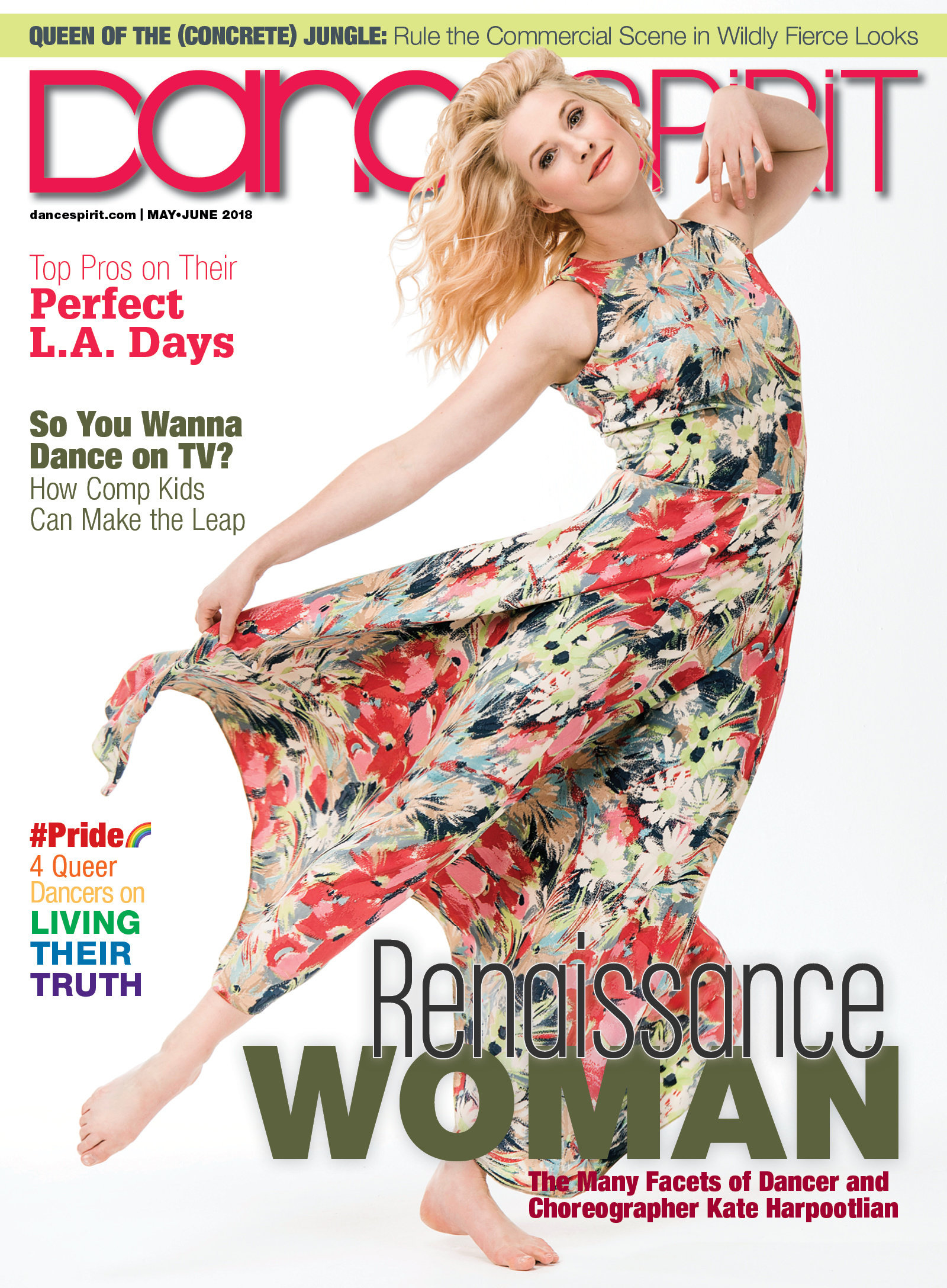 Get Dance Spirit in your inbox