(Before we begin—have you heard that we're giving away tickets to the "So You Think You Can Dance" season finale?! GO. ENTER. NOW.)
Wow. "SYTYCD" Season 11 is going to be pretty darn spectacular. This week, we watched 157 dancers travel to L.A. to duke it out for a spot in the Top 20. Guest judges this week included tWitch, Tara Lipinski, Adam Shankman and ballerina Irina Dvorovenko. It was pretty hard to know who would advance and who would be sent packing—the level of talent was just that high. There were also A LOT of cuts: Dancers had to make it through seven rounds, and there were even a couple dance-for-your-life performances. I'm not sure how the show's editors managed to get the entire week of callbacks into one jam-packed, action-filled episode—but they did. Here are my top five moments from last night:
1. Cameron. OK, OK, he's not a competitor, he's a newborn. But he was definitely part of one of my favorite "SYTYCD" stories of all time: Steven, a phenomenal hip-hop dancer from New Orleans, got news that his girlfriend had gone into labor right as callbacks began. Obviously, Steven was a little distracted. I mean, THERE WAS A BABY ON THE WAY. Somehow he managed to pull it together for the first few rounds…and then, Cameron arrived! Steven didn't make the cut after Sonya Tayeh's choreography, but I think he's already won, regardless.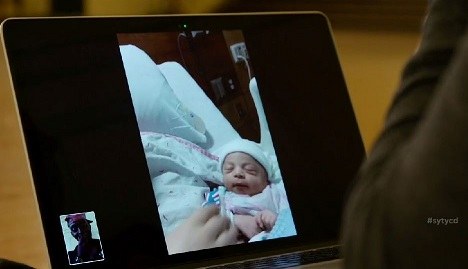 Awwwwwwwww
2.  Jaja, the red-headed wildcard. So, OK, she didn't make Top 20. But to see this girl go from crazy krumper to slinky ballroom dancer just made me smile.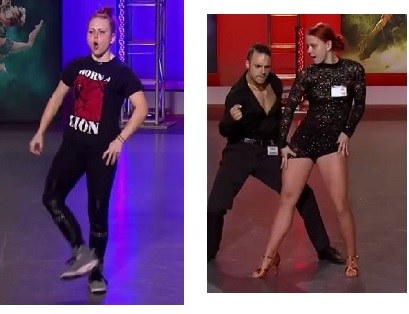 Let's hope Jaja auditions again next year. I know I'd love to see more of her transformations.
3. All the awkwardness. First, there was contestant Amanda's, um, hiccup, when she said she felt lucky to have Marcquet as a hip-hop partner because, duh, he's there for hip hop. Well, sorry Charlie, he's a ballroom expert, and you've just learned what happens when you assume things—on national TV. Oops! (Disclaimer: In Amanda's defense, Marcquet can do it all—amazingly. My prediction? Top 4, easily.)
Next, we said goodbye to poor contestant Christopher's front tooth. During the ballroom routine rehearsals, Chris got smacked in the face by his partner's elbow. She lost quite a bit of skin and blood, and he lost half a tooth. OUCH.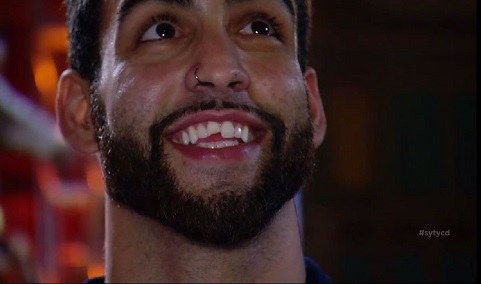 Thankfully, the judges were kind to this (partially) toothless wonder of a dancer. He made it through the ballroom round.
And finally, did anyone else feel just a little guilty for laughing at the judge's nasty comments during the group choreography round? Over the first four episodes this season, we've applauded the judges for not berating the auditionees who gave sub-par performances. Apparently, though, their snide remarks have been brewing, and after One Love's group debacle, there was a firestorm of snark. My favorite zinger came courtesy of Adam Shankman: "I see you got your routine from those children on 'Dance Moms.' " BOOM, roasted.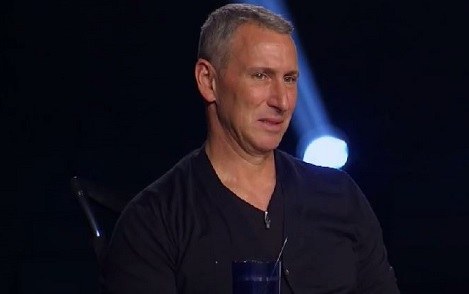 This face.
4. The surprise endings. A lot of our favorites from the audition rounds didn't make it. This week, we unfortunately—and unexpectedly—bid adieu to Trevor Bryce, Marie Poppins, Megan Marcano, Erik "Silky" Williams, and DS cover beauty Kamille Upshaw.
5. The TOP 20, REVEALED! Without further ado, may we present—in the order they were introduced during the show's credits—the 20 candidates vying to be America's Favorite Dancer: Malene, Zack, Emily, Serge, Carly, Emilio, Tanisha, Stanley, Valerie, Nick, Bridget, Marcquet, Jacque, Rudy, Brooklyn, Teddy, Jessica, Casey, Jourdan and Ricky. Congrats, dancers! We can't wait to see what you bring this season!
What did you guys think? Are you happy with this season's Top 20? Was anyone sent home unfairly? Let us know in the comments—and check back here next week for our recap of the first live episode!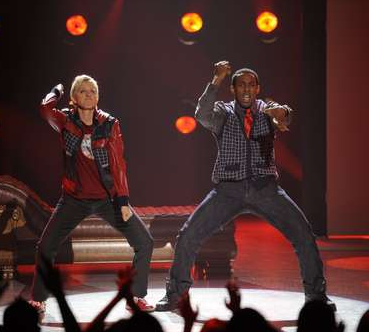 Let's face it: Ellen's got swag.
The friendship between tWitch and Ellen is kind of adorable. We've been in love with the pair ever since Ellen made her surprise "SYTYCD" appearance, filling in for the injured Alex Wong to perform that infamous Nappytabs routine.
They need a cute friend name like tWitchison. tWitchellen? Eh...we'll go with it.
On this season of "The Ellen DeGeneres Show," we've gotten to see lots of tWitchellen, because tWitch was a recurring guest DJ on the show. On Wednesday, Ellen took a moment to thank him for bringing joy and dance to the show week-after-week, and to tell him how much she loves him (awwww!!). And tWitch had a little thank you for Ellen, as well. Naturally, it came in the form of dance:
Recognize some of your favorite "SYT" alums? It was the perfect gift for Ellen, given her love for "So You Think You Can Dance." Plus, it came on the morning of the show's Season 11 premiere! Well timed, tWitch, well timed.
We've talked and talked and talked about sports guys getting their dance on. But what about the dancers who stand out in the world of sports? Last year we told you about Michael Morris Jr., who earned a $2,500 college scholarship after killing it in a football toss competition. And this weekend, "So You Think You Can Dance" champion Ricky Ubeda proved that he's not only America's Favorite Dancer, but also America's National Pastime's Favorite Amateur Pitcher.
For those of us plié-inclined humans not super-familiar with the intricacies of baseball, games often start with a ceremonial first pitch. In our language: Right before showtime (the first inning), teams invite a local celebrity to lob a ball from center stage (the pitcher's mound) roughly 60 feet downstage (at home plate). It's not an easy feat. Yet look at the panache Ubeda brought to the task during Sunday's Miami Marlins game:
(Vine from Bethany @RickyUbedafann)
Don't you just love him? Plus, the Marlins won that day. Clearly his signature tilt-a-pitch inspired the rest of the team.
The Season 11 finale of "So You Think You Can Dance" had it all: Amazing performances, musical guests, guest dancers and guest judges, and plenty of cute Cat Deeley hijinks to last until #SYTYCDSeason12. Oh, and we got the RESULTS! But before we get to the big reveal (hint: Chace Crawford's twin!), let's talk about the rest of the show. Here are the Top 5 moments of last night's spectacular episode: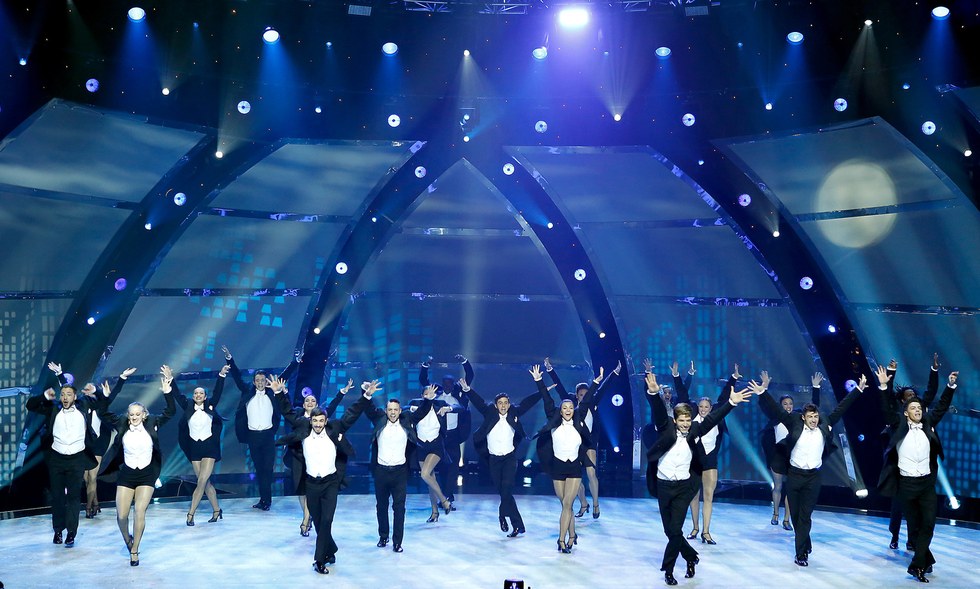 The Top 20 in Warren Carlyle's "Doctor Jazz" 
(photo by Adam Rose/FOX)
5. The opening group number. The evening started on a high note with Warren Carlyle's choreography to "Doctor Jazz" from Jelly's Last Jam. It was so great to see all the Top 20 dancers again (I'm still #TeamMarcquet)! And despite the vast amount of unison, the piece smartly showcased the Top 4 dancers without relegating the other 16 to the back of the corps, waving roses back and forth (I'm also still #TeamJodySawyer).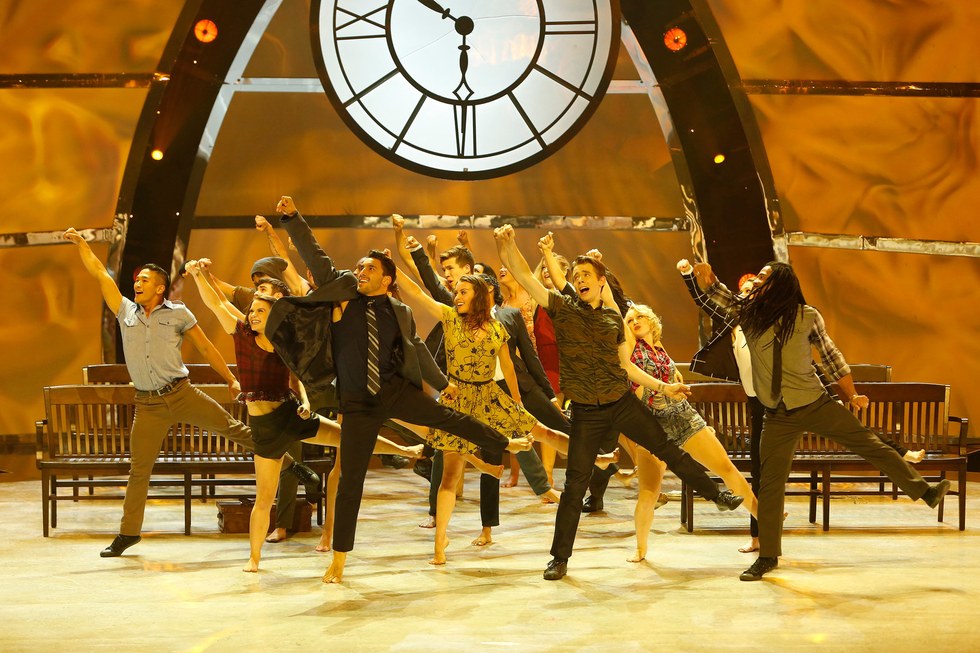 Sonya Tayeh and Christopher Scott's "Sweet Disposition"
(photo by Adam Rose/FOX)
4. Everything by Sonya Tayeh. The judges and the Top 4 dancers were asked to request encores of their favorite routines from the season, and three of them were from #TeamTayeh: Guest judge Jessica Dewan-Tatum chose Tayeh's "You Need" with Tanisha and Rudy; Zack selected to perform "Europe, After the Rain," the powerful duet with Amy Yakima; and Ricky brought back "Vow," his duet with Jessica. And as if that weren't enough, the group number, "Sweet Disposition," co-choreographed by Tayeh and Christopher Scott, really brought down the house. Set in a bustling train station, the piece combined Scott's ingenious use of storytelling with Sonya's impeccable eye for composition. Plus, we got to see the Top 10 dancers—and a few favorite All-Stars.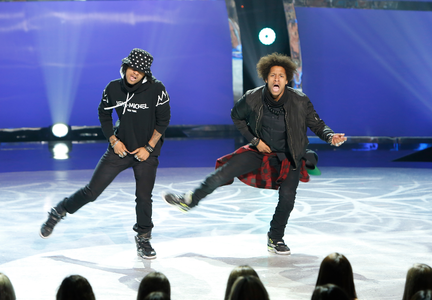 Les Twins being Les Twins
(photo by Adam Rose/FOX)
3. Les Twins' guest performance. These two. What can we say? We've been in love with Les Twins for a long time, and we're so happy they could take a quick break from killing it onstage with Beyoncé to appear on the show. Their duet was humorous, joyous and probably a little overheated—they were wearing so many layers!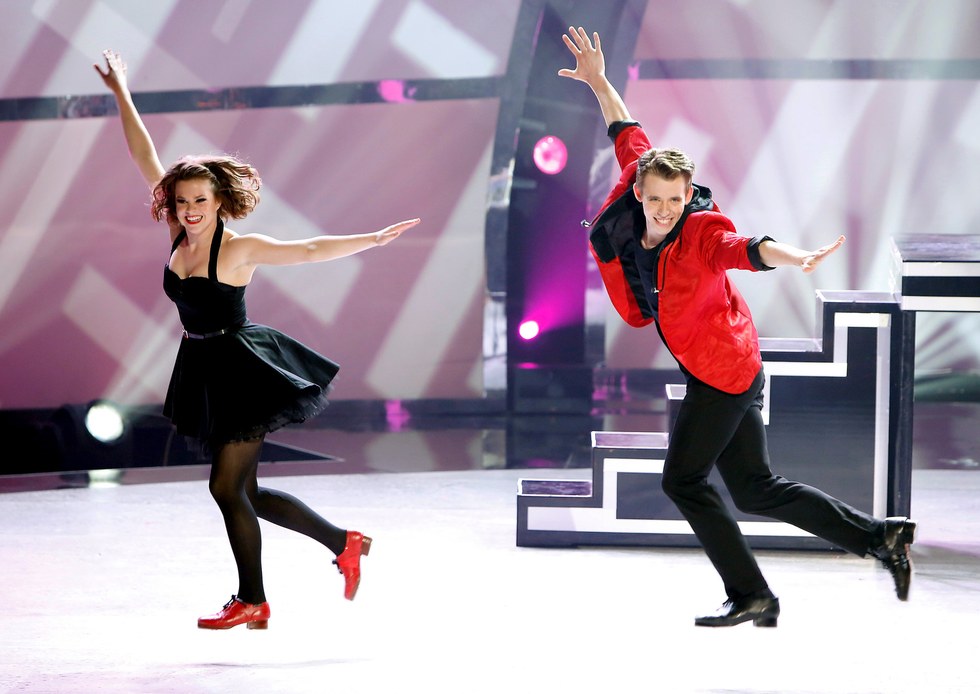 Valerie and Zack in Anthony Morigerato's tap routine "Sing"
(photo by Adam Rose/FOX)
2. #Teamtap's epic transformations. Zack and Valerie may not have been crowned America's favorites, but they earned a special place in our hearts for so daringly stepping out of their comfort zones and championing other disciplines. All the Top 4 dancers matured over the course of the season. (Jessica really developed and finessed her lines, as shown in tonight's soulful rendition of Travis Wall's "Like Real People Do" from earlier this season.) But Valerie and Zack didn't come into the competition with super-strong contemporary or hip-hop technique. So I'd like to take a moment to applaud their tenacity and their accomplishments on the "SYTYCD" stage.
OK, here it is! Drum roll, please...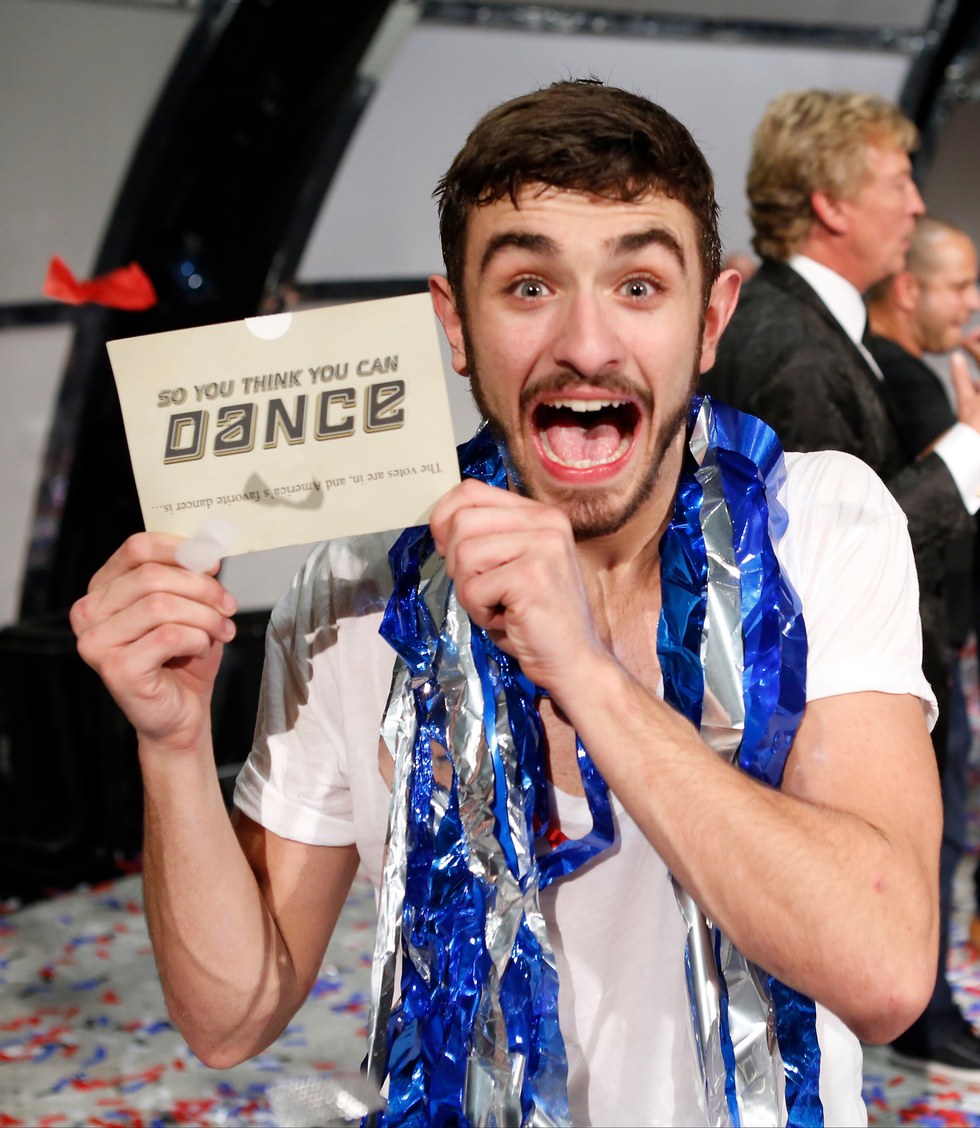 Ricky Ubeda!
(photo by Adam Rose/FOX)
1. Ricky Ubeda's moment of glory. From Dance Spirit Future Star winner to America's Favorite Dancer, 18-year-old Ricky Ubeda has grown into one heck of an amazing artist. We're so thrilled to celebrate his work and his spirit on the cover of our December issue, and we can't wait to see what awesome things he'll do next—that is, after dancing on Broadway in On the Town! Yay, Ricky!
Of course, we're sad to see Season 11 come to a close. Yet taking a cue from Nigel Lythgoe's on-screen and cross-network plug for #DWTS, we're happy dance won't be gone from TV too long—the ballroom competition starts September 15 on ABC! In the meantime, let us know what you thought of tonight's episode. And stay tuned for Dance Spirit's December issue. With Ricky on the cover, it's going to be an issue you don't want to miss.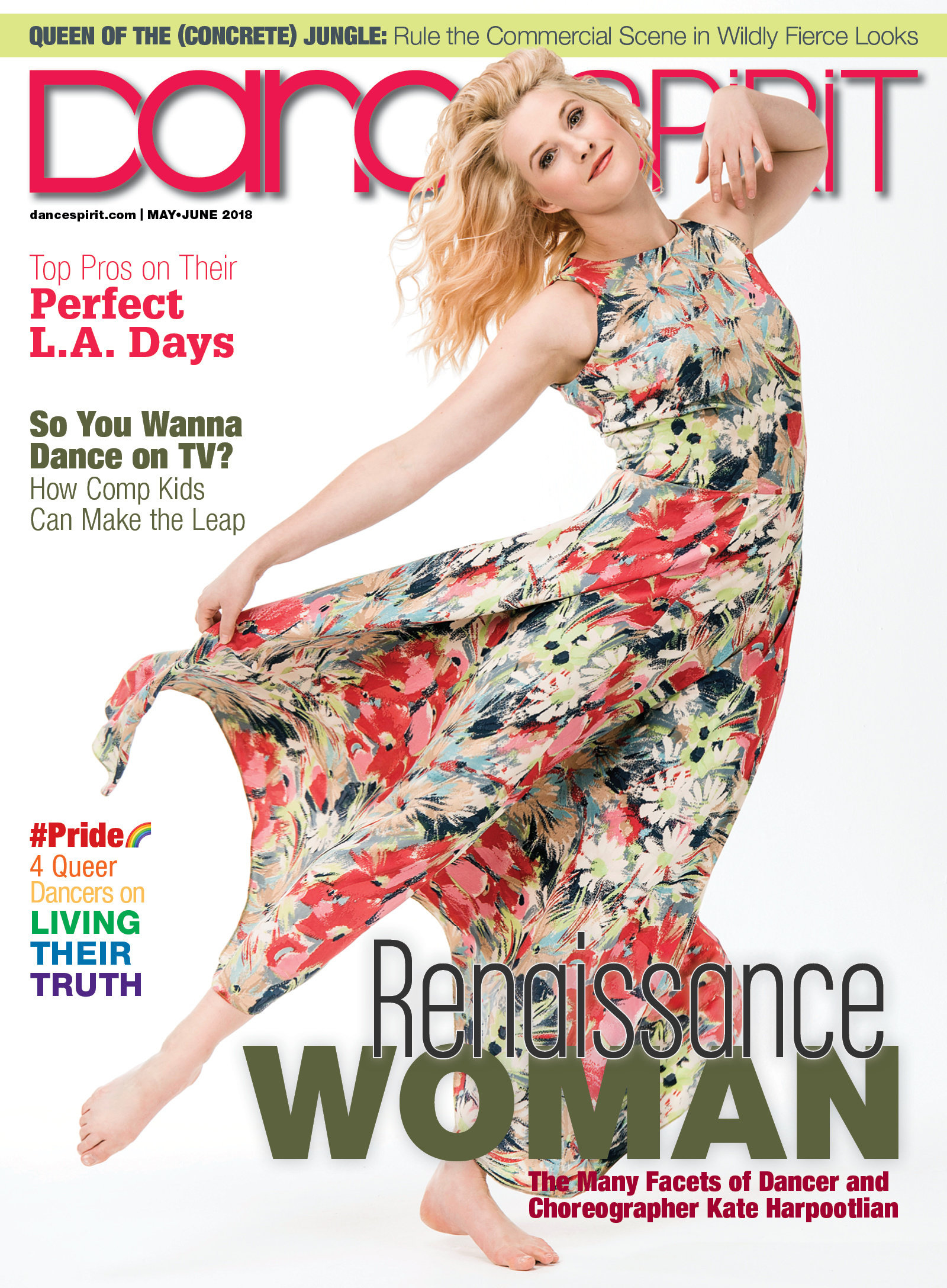 Get Dance Spirit in your inbox