Cole Horibe and Chehon Wespi-Tschopp (aka "Cx2") have a lot in common: They were both on "So You Think You Can Dance" Season 9, they both dance with incredible technique and masculinity and they're both complete goofballs.
So it's no wonder these two developed an adorable friendship. If you want a cuteness overload, check out their video, Cx2 NinjaBallet, where they document their "NinjaBallet" training. (Chehon is supposed to be helping Cole with his technique while Cole teaches Chehon some ninja moves, but it basically dissolves into a debate about whether jedis or ninjas are cooler—love these guys.)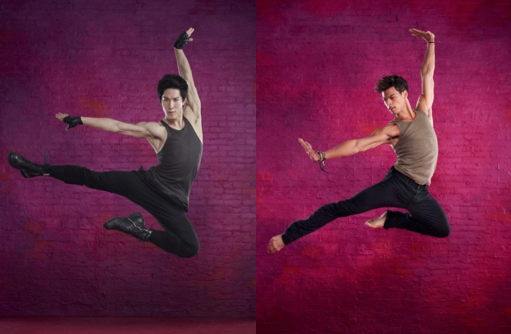 Cole (left) and Chehon (photos by Mathieu Young/FOX)
But we're not here today to talk about Cx2's goofy side. Instead, we want to talk about a Chehon's new video—which he directed and filmed himself—introducing us to Cole's Bruce Lee persona. This video is epic, guys. It shows off everything we love about Cole: His flashy martial arts tricks, his simultaneously graceful and powerful movement, his intensity, his technique...
Just watch—you won't regret it:
Huge kudos to Chehon for his cinematography skills—as if being a freakishly gorgeous ballet dancer wasn't enough talent for one guy!
(The off-Broadway production, Kung Fu, featuring Cole Horibe as Bruce Lee, runs until April 6, 2014, at The Irene Diamond Stage at The Pershing Square Signature Center in NYC. Get your tickets here!)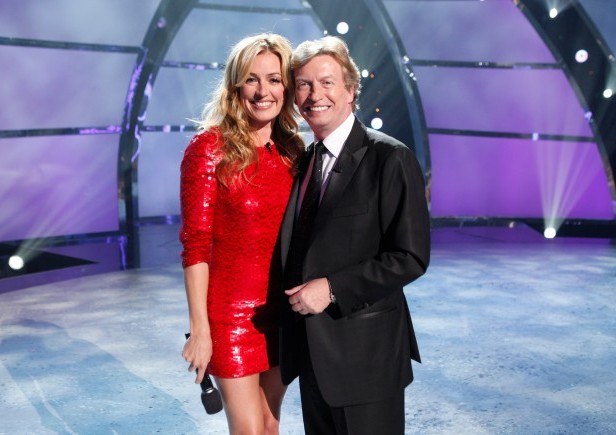 Get ready for Cat Deeley's fierce fashion, Lil' C's fictional vocabulary, Mary Murphy's high-pitched holler and, of course, some insanely talented dancers! That's right, "So You Think You Can Dance" is back for a new season tonight. And Season 9—with a brand new one-night-only format—will certainly be an exciting one. DS chatted with our favorite judge and yours, Nigel Lythgoe, about what we can expect.
Dance Spirit: How do you feel about this season being aired one night per week instead of two?
Nigel Lythgoe: Putting the results in the same show as the performances means we've got to be very strong in our thoughts. We'll have to take into account the routine from the week before, what America thinks and then the routine this week, which America can't vote on. The judges will be more important than ever this year.
DS: And what about crowning two winners?
NL: It's a major change, but it's something we should have done years ago to be honest with you.
DS: What's your favorite part of the season each year—the auditions, the top 20, the tour?
NL: Well if you ask me towards the end of the series, I would say the end of the series, because we just get so tired at that point. But at the beginning, I love the audition process. I'm inspired by it to be frank with you. Not all the kids that I think are fantastic get through, but seeing so many dancers put their hearts on their sleeves and have the guts to audition makes me very proud.
DS: What's your least favorite part?
NL: You're not going to believe me, but rejecting people.  This is a professional competition, so we're looking for the very best. Sometimes when we tell people they're not good enough, you can see that their hearts are broken. Even with the bad ones, I want to say, "Keep dancing!"
DS: How was the turnout at auditions this year?
NL: Very strong. The turnout was equal to other seasons, but the standard of dance goes up each year. People get used to what we're looking for, so they train themselves. The contemporary kids are doing a lot more hip hop. And, by the looks of it, the hip hop kids are even taking a few ballroom lessons.
DS: There have been rumors that "SYTYCD" is on its way out, but what do you see for the future of the show? Will this new format stick around for a while?
NL: Well I'm certainly hoping so. I would like to think that FOX will continue to think of us as part of its schedule, but that depends on viewers. At the end of the day, it's a business. If we lose viewers, they're going to drop the program. It isn't up to me or to the format, it's all about whether people watch. Just as a dancer accepts rejection if they're not what a choreographer is looking for, this is something that I accept as a part of this business.
If it were up to us, "SYTYCD" would be here to stay. We can't wait to find out who will be crowned America's favorite dancers, and put them on the cover of our October issue! For the first episode of the season, tune in tonight at 8/7c on FOX.
For the past two days, DS managing editor Rachel Zar and I have been behind the scenes at the NYC auditions for Season 9 of "So You Think You Can Dance." If you thought the competition was tough last year, you'll be floored by the talent of the upcoming season. From contemporary to ballroom to hip hop—these dancers can do it all.
But being well-rounded doesn't mean a ticket to Vegas—especially with the judges (Nigel Lythgoe, Mary Murphy and Tyce Diorio) cracking down on mediocre performances. Here's Rachel's quick recap of the judges' feedback to contestants:
1. Be a sponge. When the judges give you feedback, soak it all up, work on those things throughout the year and audition next season.
2. Use your face! If you don't connect with the judges, you're not going straight to Vegas.
3. If you're young and don't have a lot of emotional baggage, take an acting class so you can learn to convey emotion onstage.
4. A series of steps, poses and tricks is not dancing.
5. After you've auditioned, don't ask for one more chance to prove yourself. The audition is your chance—use it to show off every style that you have under your belt.
6. Don't audition with another dancer unless you've actually prepared something together. Just dancing side by side and competing for the judges' attention will only confuse them and get you sent home.
Now that you've taken those lessons to heart, take a behind-the-scenes look at the NYC auditions:
I think we can all agree "So You Think You Can Dance" Season 9 was one of the best seasons yet. We couldn't get enough of Cyrus, Eliana, Chehon, Tiffany and the whole gang. So when we heard Ovation was going to be airing the entire season again starting January 4, we did a major happy dance!
The episodes will air every Friday night at 8pm E.T. Just think—you can invite your dance friends over, pop some popcorn and relive the best moments of Season 9. It's like a dream come true!
To tide you over until January, here's one of our favorite numbers from the season: Eliana and Alex's Stacy Tookey-choreographed contemporary piece, Bang Bang.
Will you re-watch Season 9? What was your favorite piece? Tell us in the comments below!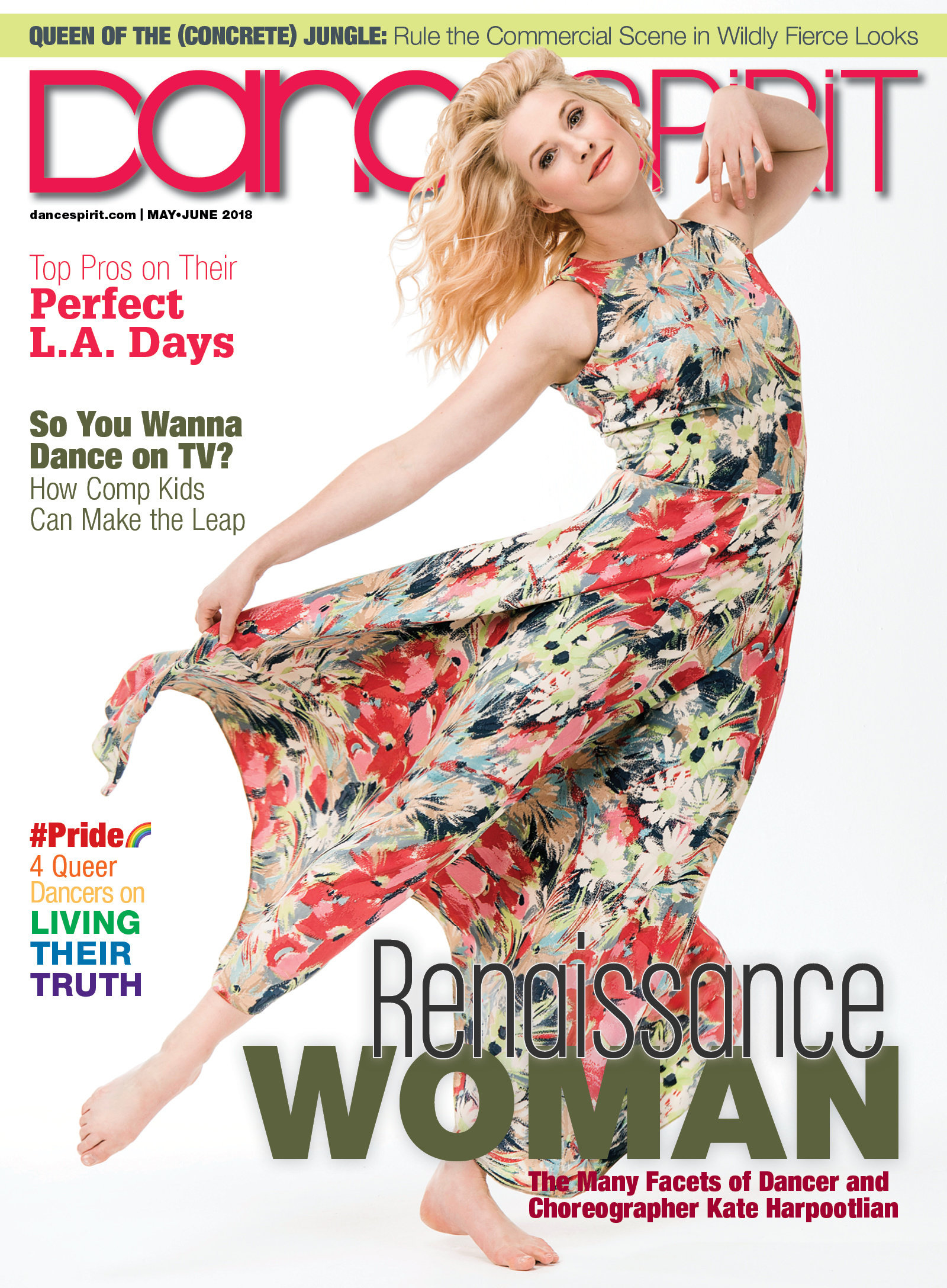 Get Dance Spirit in your inbox