Obviously, dancers make natural muses for sculptors. (Just ask Degas or Rodin.) What artist wouldn't want to capture their singularly beautiful bodies—bodies that serve as instruments, bodies that speak? And when the sculpt-able dancer body in question belongs to Sergei Polunin—ballet bad boy, star of the upcoming film Red Sparrow, muse to David LaChapelle, *cough* your boyfriend *cough*—things get even more interesting.
British sculptor Frances Segelman, who's known for her busts of Queen Elizabeth and Prince Philip (nbd), recently live-sculpted Polunin in London. Yes, live-sculpted—as in, he sat for her, shirtless, for two hours, in front of an audience, while she modeled him in clay. (The sculpture will later be cast in bronze.) "I saw a photograph of him and I just thought he would make such a wonderful subject, the fact that he has these tattoos and it's unconventional," Segelman told Reuters. "It excited me."
Luckily for us, Reuters captured the event on tape. (The video also includes Polunin's thoughts on the state of his dance career and the dance world generally—thoughts that are, as ever in Sergei Polunin-land, very frank.)
Happy Friday, friends:
If you're a devoted Jennifer Lawrence fan—and if you're not, really, we're not friends—you've probably noticed that J. Law has been in Budapest recently, filming her new ballet spy movie Red Sparrow. If you're also a devoted Isabella Boylston fan—and if you're not already, you need to be—you've probably noticed that the American Ballet Theatre principal has also been hanging out in Budapest for the past few days. And she posted an Insta shot of her partnering with ballet bad boy Sergei Polunin, one of Lawrence's Red Sparrow co-stars.
Sooooo what does that all mean? It means that, as IMDB confirms, Boylston is Lawrence's dance double for the film. Which is, obviously, FABULOUS news. With Polunin and Boylston on board, it's pretty much inevitable that Red Sparrow will include some spectacular dancing.
Here's another tantalizing tidbit: Last week, one Mr. Justin Peck posted some gorg shots of— yup—Budapest. Sure, it could just be a coincidence. But Sergei Polunin and Isabella Boylston doing Justin Peck choreo in a major motion picture? YES. YES PLEASE.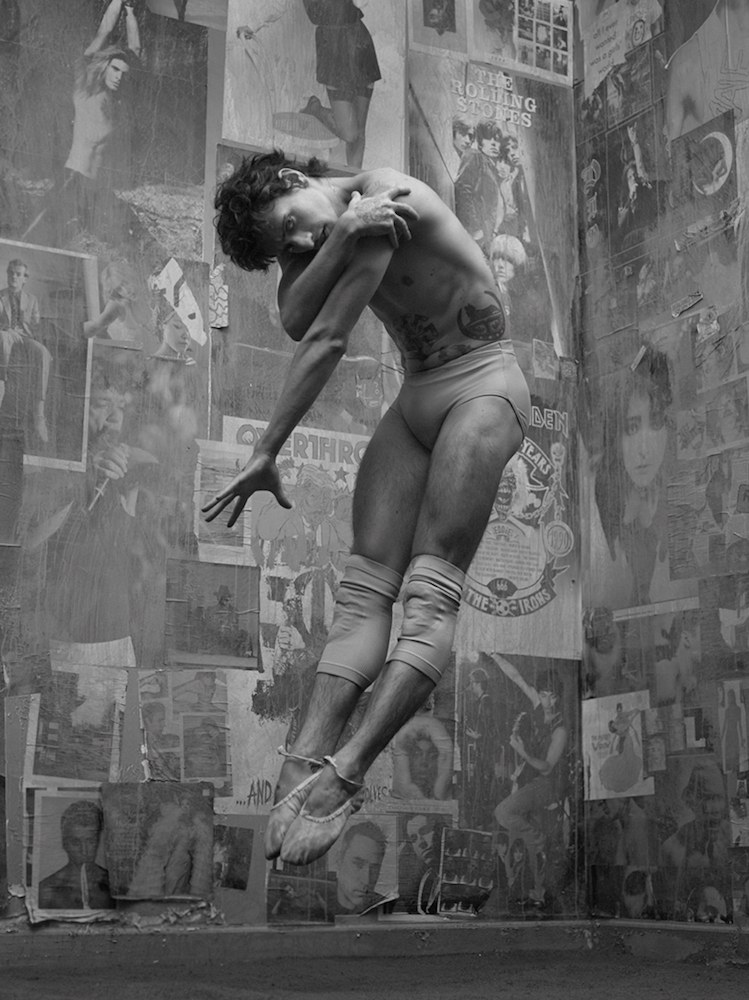 (Photo by Thomas Whiteside for Interview)
Sergei Polunin, AKA everyone's dream ballet boyfriend, is something of a rarity in the world of classical ballet—super outspoken, honest and always looking ahead to the next move, he made a name for himself as the "James Dean of the ballet world." It's always exciting to hear what Polunin has to say (and we'll be getting plenty of that from his upcoming film, Dancer!), and this conversation with Interview magazine doesn't disappoint. Complete with some stunning photos, Polunin gets real (as per usual) with his answers. Check out some favorite quotes below, and be sure to catch the whole interview here.
 

Interview's Emma Brown: Dancer goes through key events in your life, like moving to London to study ballet, quitting the Royal Ballet, moving to Russia. Do you have any regrets about any of those decisions?

Sergei Polunin: If you ask about regrets, I normally don't regret. I enjoy everything, even if it's bad or good. But I wish I could, instead of destroying things like that, I wish I could build, build, build. Maybe if I'd had the right advisors—mentors—I probably would have done it differently. But that's the way I act out, and that's the way I knew how to do it. I could only destroy to build. That was just my way. I wish I could have built without destroying things.

EB: Do you still dance everyday?

SP: I do. I have to. I wake up and I do class straight away, so that gives me a free day to do things. I do it by myself. I do it at home.

EB: Do you think you're still getting better?

SP: I do. Not many people understand that, but if you open yourself to listening—you don't even have to exercise—you get better with time. If you open yourself as an artist, as a human being to this experience of growing, you grow anyway. You don't have to be every day doing the same thing—practice, practice, practice—you can grow. I feel like I'm getting stronger and stronger, and I don't practice as much as I used to.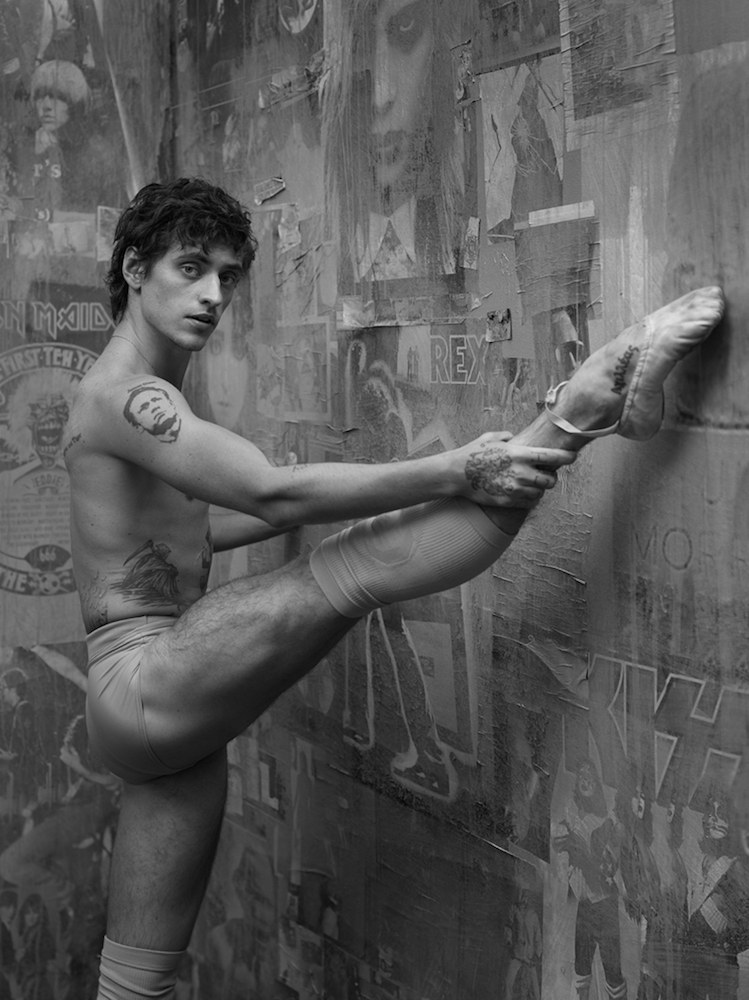 Oh, hello. (Photo by Thomas Whiteside for Interview)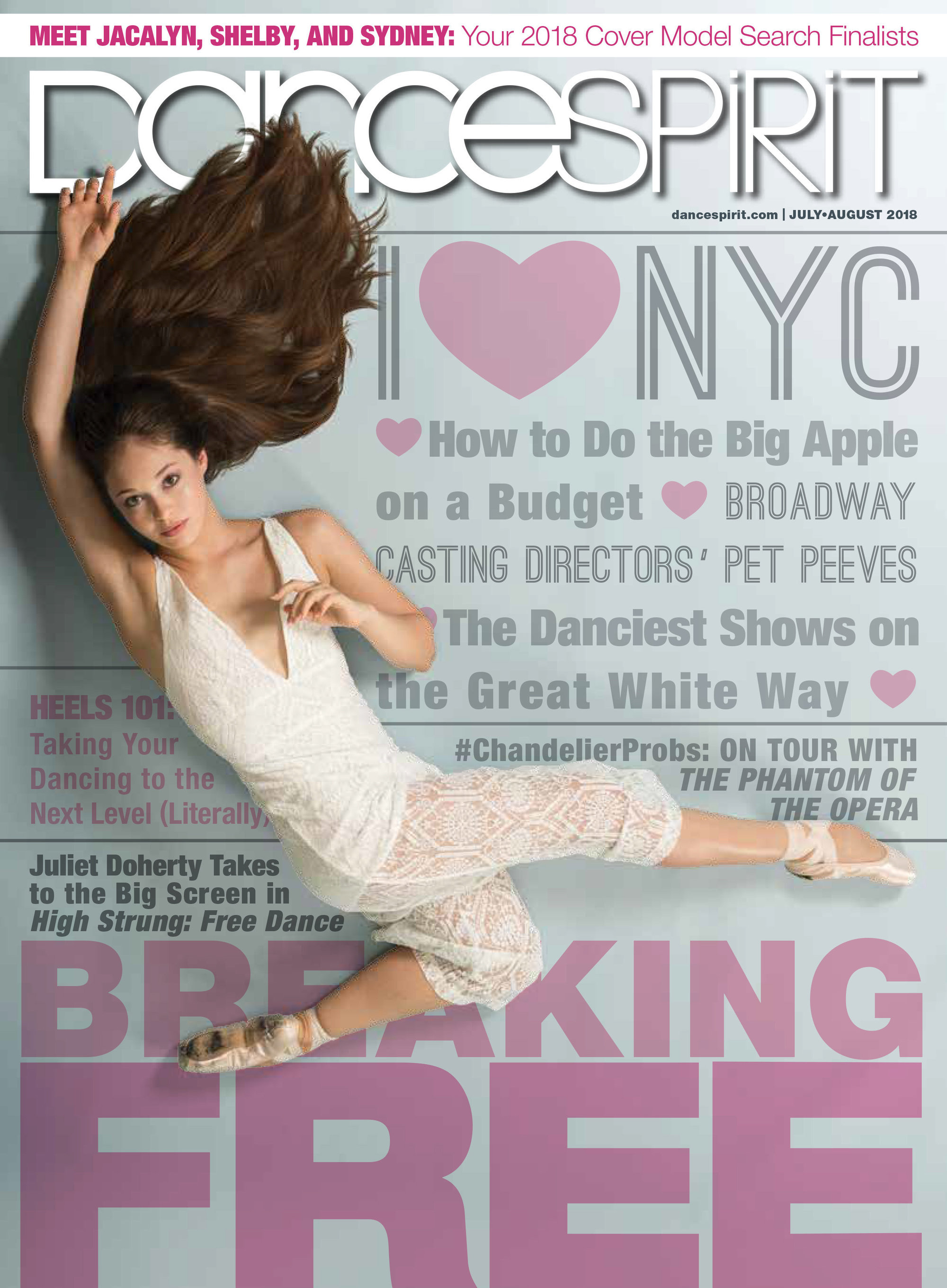 Get Dance Spirit in your inbox