Swift in her latest "Making of a Song" episode (via Youtube)
Taylor Swift is #blessed in many ways: She's got a great voice, insane song writing skills, and, to quote her new hit single, she's "Gorgeous." She is not, however, blessed in the dance department. But that doesn't stop her from busting out the occasional dance move. In fact, Swift likes to playfully show off her less-than-stellar dancing, be it in her music videos (hello, "Shake It Off") or at music award shows. So we weren't surprised when during the latest episode of her "Making of a Song" series for AT&T, she unveiled a new endearingly awkward maneuver, which she's dubbed the "dolphin body roll"—and it practically had friend and producer Jack Antonoff rolling on the floor!🤣
Keep reading...
Show less
Videos
Apr. 14, 2015 04:45PM EST
Hey hey hey! What's going on, TSwift nation? We're guessing that, even six months out, you're still obsessed with "Shake It Off." Because who isn't? It's straight-up the Best Gym Song of All Time. (Seriously, it's the perfect elliptical machine tempo—try it!)
It also, of course, boasts one of the Best Crazy Dance Videos of All Time. There's nothing quite like Tay Tay in a tutu. Which brings us to the real subject of this blog post: Those "Shake It Off" tutus? Turns out, they're actually Ballet West's Swan Lake costumes. Such a great factoid, right? And now, BW is giving fans a chance to win one of the very tutus used in the "Shake It Off" video. That's right: This is your chance to own a part of both music video and ballet history.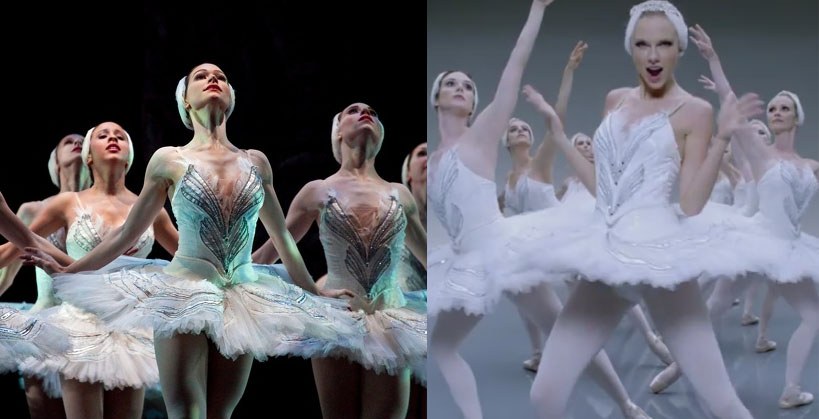 Left: BW in Swan Lake. Right: Taylor in "Shake It Off." TWINSIES. (left photo by Luke Isley via BW)
The costume in question is currently being displayed at Salt Lake City's Janet Quinney Lawson Capitol Theatre, where BW is in the middle of a Swan Lake run. But you don't have to be in Utah to enter the giveaway. Just click here to fill out the entry form. (The contest is technically free, but there's a suggested donation of $10 per entry, with proceeds going to BW—a worthy cause!)
After you've hit "submit," feel free to commence daydreaming about doing this...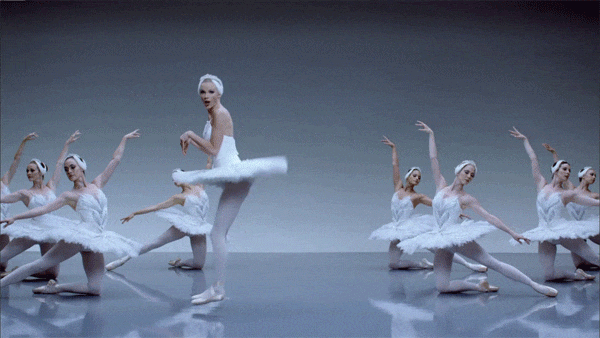 ...and this...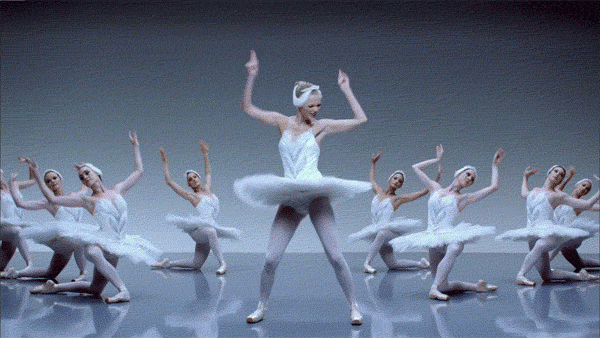 ...and maybe a little of this. (Or, OK—a lot of this.)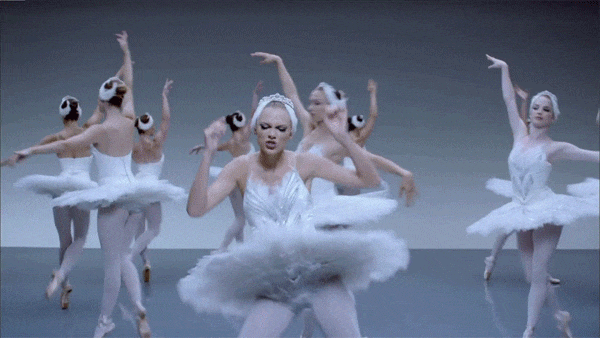 Hey, hey, hey! Have the liars and the dirty, dirty cheats of the world been getting you especially down and out this week? I have the perfect Friday pick-me-up for you!
Like most great pick-me-ups, it involves Taylor Swift's sick beats. But in a surprise twist, it also features an aerobics video from the glorious '80s.
That's right, friends: Somebody brilliant figured out that TSwift's "Shake It Off" is even more amazing when it's accompanied by a legion of spandex-clad jazzercisers. They're so happy! The song is so happy! Everybody's SO HAPPY!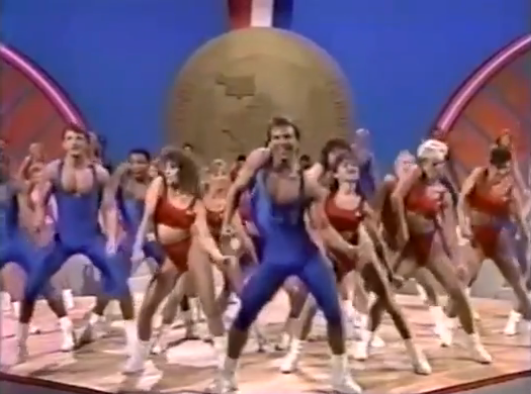 AGGRESSIVE HAPPINESS
There's an especially fantastic moment, when the music gods and the aerobics gods align in an unthinkably perfect way, around 1:18. You'll know it when you see it. And the cherry on top? The aerobics video was filmed in...1989. I just got chills.
Come to think of it—Taylor would have been totally into aerobics had she come of age in the '80s, amirite? Let's get her involved: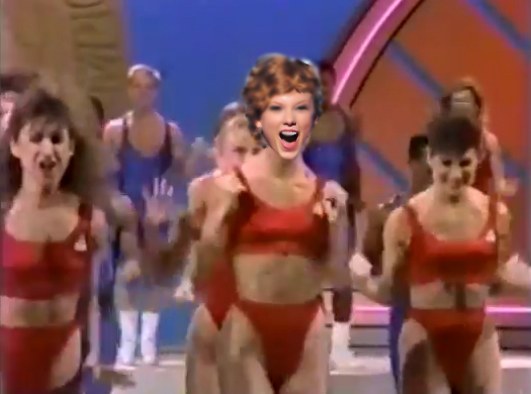 Yup, fits right in!
Happy Friday, everyone.
Update: The original video has been removed due to copyright issues, womp. Before you go off and cry a million tears, though, here's a bit of consolation: We were able to dig up the original (non-TSwift) aerobics video. Play it on mute, cue up "Shake It Off" in Spotify iTunes, and let the magic happen:
Around here, we can't get enough of Taylor Swift's "Shake It Off" video. And as if we needed another reason to keep the song on repeat, the Broadway cast of Mamma Mia! just gave us one.
Not only are the Mamma Mia! triple-threats super-hilarious, the video gives us an exclusive backstage tour of the show's Broadway theater. We're taken through the stage door into the dressing rooms, quick-change areas, the orchestra pit—and even a rehearsal space where some of the show's dancers work it for a fabulous dance break! Check it out below—the goofiness will totally make your day!
For the past few weeks, the dance world has been buzzing about Taylor Swift's new music video "Shake It Off." Your reviews are mostly positive, though somewhat mixed. Many of you told us you were thrilled to see a singer acknowledge the fact that she can't dance. Others appreciated that she showcased a variety of seriously talented dancers. And some people praised the message of the video itself: the fact that every one can, and should, dance—even if it's not always pretty. On the other hand, some of you felt that the dancers should've had even more time to shine, and that other dance styles could've been showcased.
On Thursday, Taylor contributed to the conversation with the release of her second installment of "Shake It Off" outtakes, "The Ballerinas." (The first outtakes clip took a look at the cheerleading section.) The video takes us behind the scenes with the swans. It offers some beautiful footage of the trained ballerinas, plus some more hilarious footage of T. Swift doin' her thang. But the coolest part of this video is getting to hear the singer's take on what it was like to walk onto a set full of gorgeous, trained ballerinas. (Spoiler alert: She says some pretty flattering things about ballet.) Check it out!
Still haven't added your voice to the conversation? Now's your chance! Let us know your thoughts in the comments or drop us a line.
Taylor Swift is a girl of many, many talents. Dancing is...not one of them.
But nobody seems more aware of that than Swift herself. So much so, in fact, that she's devoted a whole music video—for her latest insanely catchy single, "Shake It Off"—to making fun of her lackluster dancing skills.
The best part? Swift mocks herself by dancing with some of the best in the business, in a crazy spectrum of styles—everything from classical-tutu ballet to hardcore hip hop, with a little cheerleading and rhythmic gymnastics thrown in for good measure. And that means we get to see some of our favorite people (hi Melissa Sandvig! hi Phillip Chbeeb!) doing the pretty version of the choreography as Swift tongue-in-cheekly ugly-ducklings her way through it.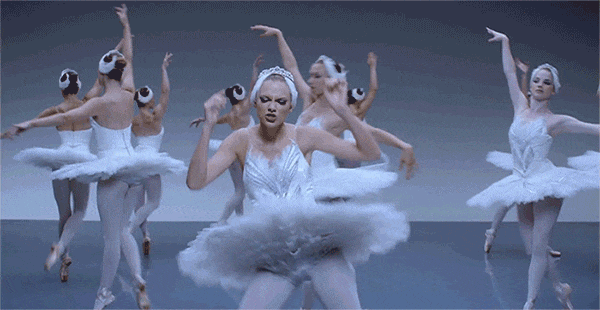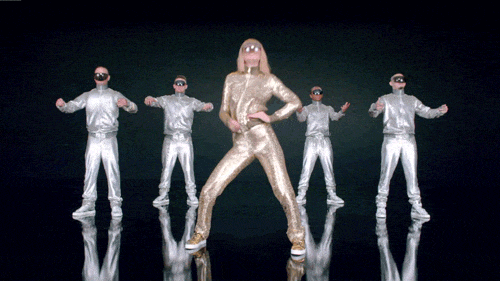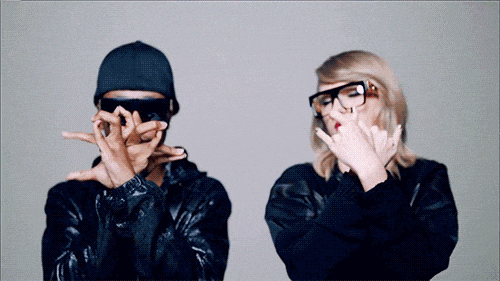 It's all good silly fun. And the normal-people dance-off that concludes the whole shebang? Pure joy—especially once you realize that all of the non-pros are Swift superfans, chosen from her various social networks. D'awww.
Take a look!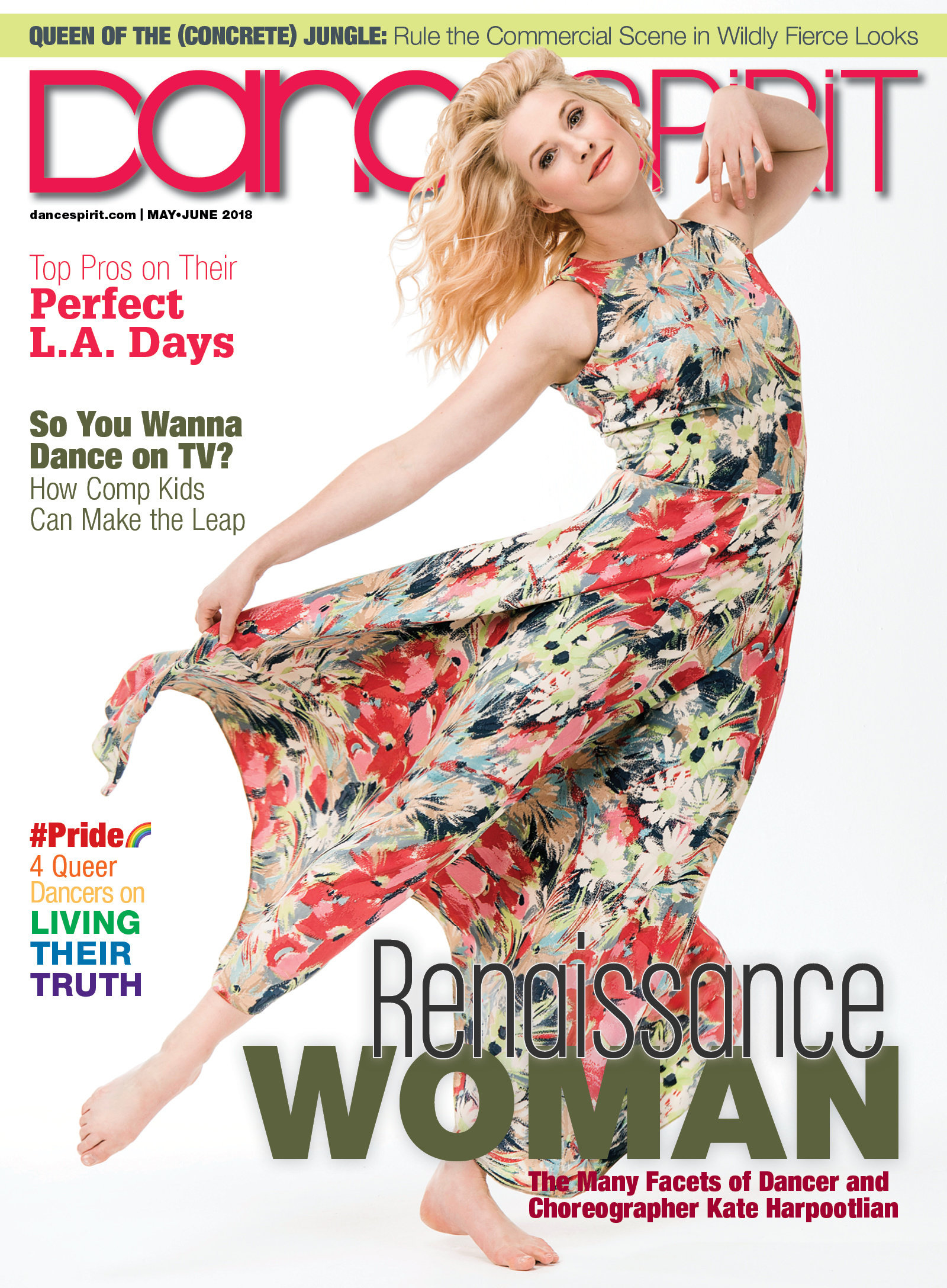 Get Dance Spirit in your inbox