Students fly in Dorfman's class at Connecticut College (Adam Campos, courtesy Conn. College)
Packing for college is thrilling and nerve-racking at the same time. You're finally ready to be an undergrad, but before you leave home you have to stuff your dance life into just a few suitcases. To make that process easier, Dance Spirit asked the experts to put together an insider's list of campus must-haves for dancers.
Keep reading...
Show less
Shopaholics, consider yourselves warned. What we're about to show you may be too much for you to handle.
Just last week, NOWNESS (an online platform that posts daily content about some aspect of luxury lifestyle—art, fashion, travel, food, design, etc.) posted a video short entitled Mine All Mine, with choreography by Italian Paolo Mangiola. The video features five stunning contemporary dancers from Sadler's Wells Theatre in London, England, modeling pieces by top fashion designers like Louis Vuitton, La Perla, Kenzo, Bottega Veneta, Haider Ackermann, Rick Owens and Maison Martin Margiela. In the video, the dancers move in and out of the clothing, seamlessly swapping items as they dance throughout the space.
But here's the dangerous part: This video is an interactive, "shoppable" video. Basically, this means that you can click on the clothes you like as the dancers move in them. Then, when you're done watching the video, you can go back and review the items you selected. AND BUY THEM.
If you dare to watch the interactive version of the video, click here. But if you don't trust yourself, here's a "safe" version of the video, where you can just enjoy the stunning visuals of dance and high fashion without the shopping temptation: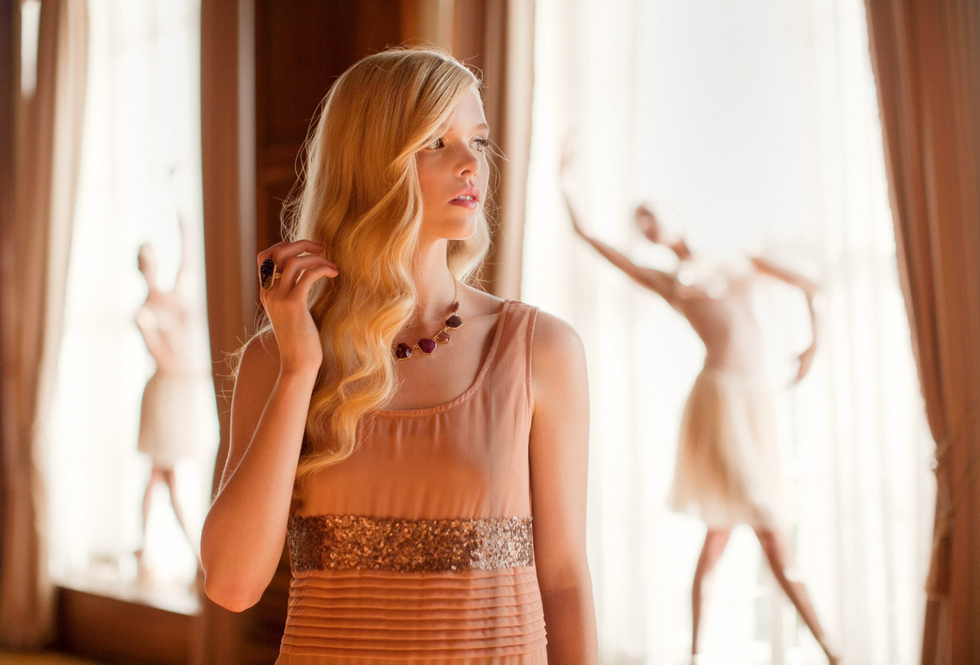 Last night I was browsing the web looking for a sparkly holiday dress when I came across the 2013 winter lookbook for Ruche, a darling, vintage-y online boutique. The title? "En Pointe: The choreography of winter." Naturally, I had to investigate.
I'm pretty girly—my favorite color is blush pink and I adore anything with a bow. So, a lookbook full of gorgeous ballerinas and ballet-inspired ensembles? I was tempted to blow my life savings on the entire lot!
(They did, however, make one mistake: They put pointe shoes on a stunning—but very much not a dancer—model. I recommend keeping your eyes above her feet.)
So, without further ado, here are some of my favorite pages from the lookbook:
[portfolio_slideshow nowrap=0 thumbs=true timeout=4000 showtitles=true showcaps=true showdesc=true]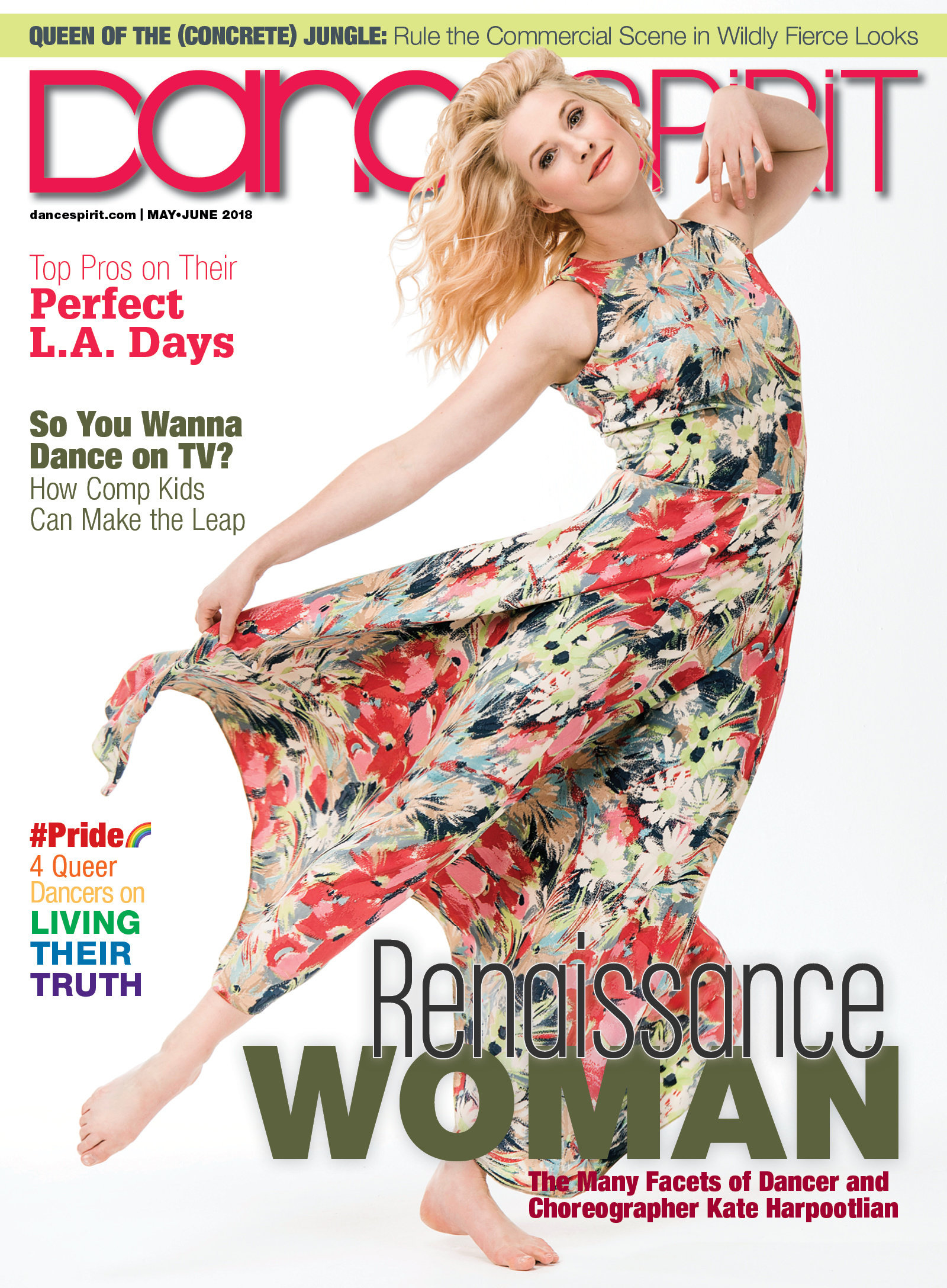 Get Dance Spirit in your inbox