There's something uniquely satisfying about seeing a great music video reenacted onstage. It's confirmation that the artists involved are just as amazing in person as they look on film. It's proof that their charisma isn't some camera trick—that it's just as, if not more, powerful in live performance.
That's why we loved watching Sia and Maddie Ziegler recreate the crazy-popular "Cheap Thrills" video (which about 74 million of you are already obsessed with) on "The Voice" finale earlier this week. There was nothing fancy about the production: just Sia, Sia's wig, Maddie, backup dancers Nick Lanzisera and Wyatt Rocker, and Ryan Heffington's distinctive choreo. But that was enough to set the crowd on fire. And we actually like Sia's voice even better live—it has an appealing roughness to it, right?
(Sia has really embraced the whole "recreate the video" thing for "Cheap Thrills": She and Maddie lookalike Stephanie Mincone basically won Coachella with a similar performance of the song.)
Maddie fans, get ready to see a lot more of Miss Z: Her turn as the youngest "So You Think You Can Dance" judge ever starts with the show's season premiere on Monday night. Color us intrigued...
Want more Dance Spirit?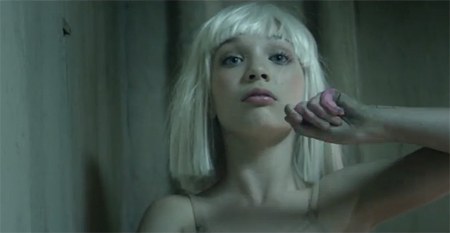 A still from Sia's "Chandelier" video.
Maddie Ziegler's not in Pittsburgh anymore. Yesterday, Sia released the official music video for her song, "Chandelier," and it stars none other than the 11-year-old "Dance Moms" phenom herself. (Somewhere in PA, Christi is whining that Chloe wasn't chosen.)
The video, choreographed by Ryan Heffington (owner of L.A.'s Sweat Spot), features Maddie—wearing a nude leo and a sweet platinum wig—tilting, turning, leaping, and pretty much going berserk in an empty, dingy house. And while those curtsies at the end of the video are super-creepy, this just may be Maddie's best performance yet. Take a look:
Have you seen superstar jooker Lil Buck on TV recently? Odds are about 100 percent that either your already have—in that effortlessly cool AirPods ad—or you will shortly. Because hot on the heels (almost literally!) of the Apple spot comes an equally slick new commercial for Lexus. It's got a killer soundtrack: Sia's "Move Your Body." And while it's set to air during Commercial Christmas, aka the Super Bowl, you can watch an extended version right this second.
Titled "Man and Machine," the ad juxtaposes Lil Buck's already cyborg-y skills with the mechanical workings of a luxury car. Didn't get enough of the jooker defying gravity in the Apple ad? Well, you'll get plenty more of that here, too. He shows off his fabulous footwork not just on the floor, but also on the walls and the ceiling.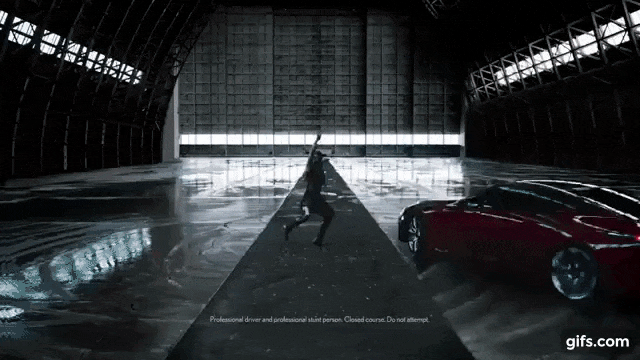 The TL;DR version: Like pretty much everything Lil Buck touches, it's darn cool. Watch it now—and then squee when you see it come on during the big game. (Oh, and fun fact: The narrator is Minnie Driver, perhaps the most aptly named car spokesperson ever.)
Most of the remarkable videos Sia has made with dance muse Maddie Ziegler explore the singer's personal struggles. We've seen intimate, heart-rending portraits of Sia's battle with addiction and troubled relationship with her dad. But Sia's latest Maddie collaboration, the video for "The Greatest," transcends the personal: It's a tribute to the victims of the Orlando nightclub shooting. Sia's own anger and sadness about the terrorist attack—which Maddie portrays so eloquently—become a moving expression of a larger community's fury.
"The Greatest" also includes some of Ryan Heffington's most compelling choreography yet. In addition to Maddie, the video features a cast of 49 young dancers—to mirror the 49 victims of the Orlando tragedy—who swarm and writhe and, finally, fall to the floor as if shot. (The group includes a lot of our favorites, by the way: Look for Larsen Thompson, Sean Lew, Kerrynton Jones and Stephanie Mincone in the grey-faced crowd.)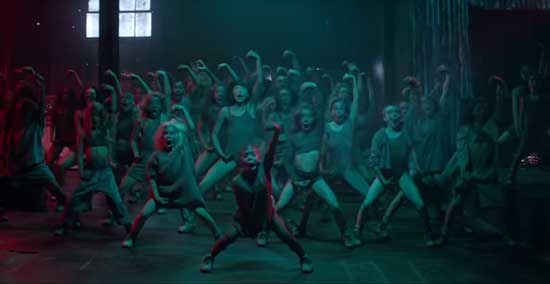 The cast of "The Greatest" (screenshot via YouTube)
Heffington's choreography has always made dancers seem like pots about to boil over, bubbling with barely-contained frustration. Here, that distinctive style feels especially apt. You'll probably recognize a few of the signature steps from his fun-crazy "Cheap Thrills" choreo, but they take on a totally different shading in this context.
TL;DR edit: You need to watch this RIGHT NOW.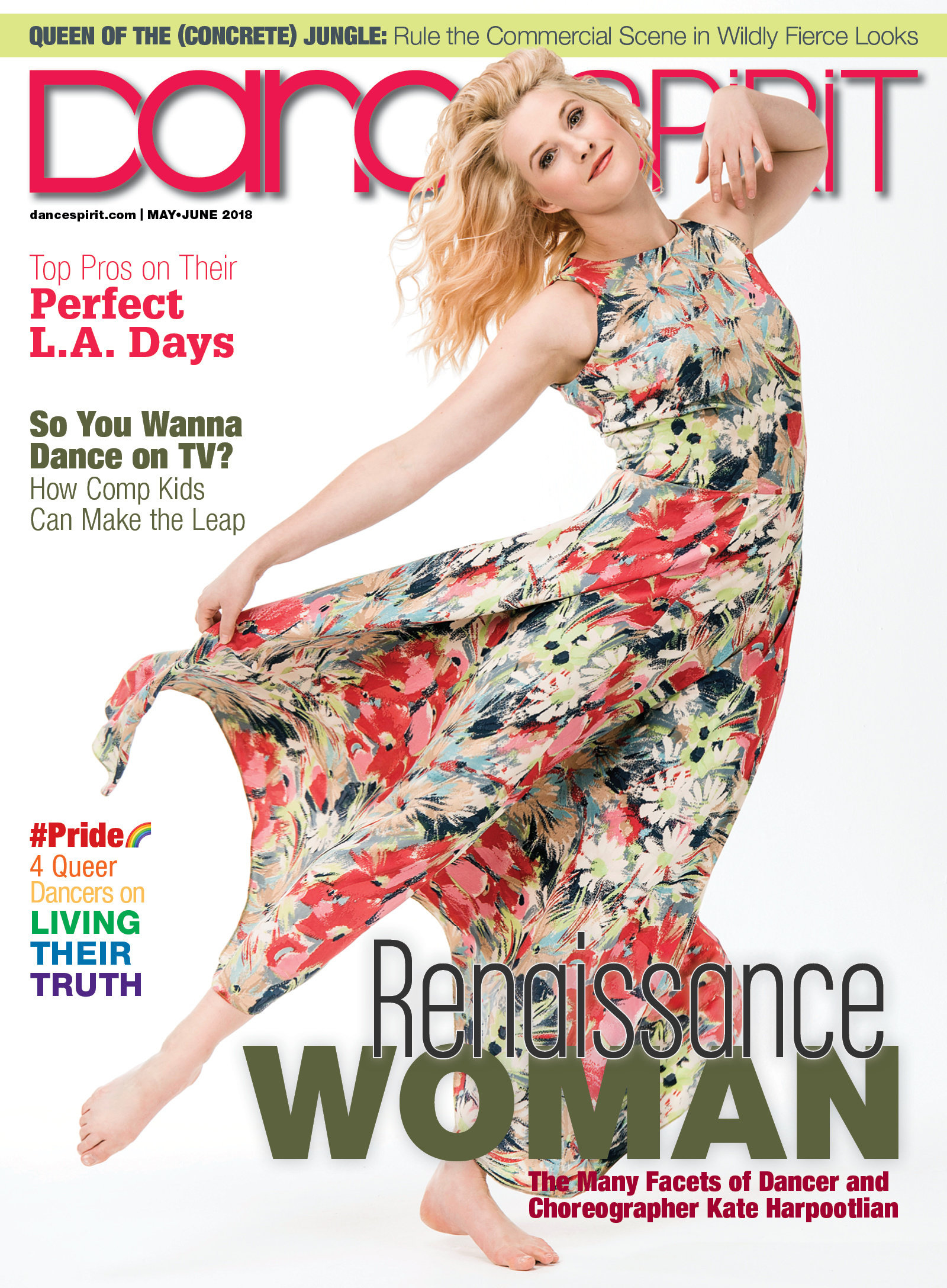 Get Dance Spirit in your inbox