I say this publicly and without shame: I, Margaret Fuhrer, a fully-grown woman, spent much of my weekend watching Justin Bieber's "Purpose: The Movement" dance movie on repeat.
Look: I've had my ups and downs with Bieber over the years. We all have. He knows it. But you have to respect this insanely ambitious, insanely dance-y, insanely GOOD new project, which dropped Saturday. Leave it to Bieber to both over-promise and over-deliver on a premise that sounded iffy when it was first announced (dance videos for all 13 of the new album's tracks? Okaaaay) and now just seems brilliant (13 AMAZING DANCE VIDEOS AHHHHHH).
This isn't just a love letter to the Biebs, though. The person we should really be most in awe of right now is Parris Goebel, the genius 24-year-old choreographer who directed the whole thing. In addition to choreographing many of the tracks herself, Goebel pulled in an unbelievable number of dance stars to perform in and create for the various videos. There's a spirit of generosity to the project—she not only wants to show what she can do, but also what the people she admires can do.
Nobody disappoints. And much as we loved the cotton-candy happiness of "Sorry," "Purpose: The Movement" isn't all unicorns and rainbows. Several of the videos are genuinely dark—and genuinely moving.
November cover stars Keone and Mari Madrid create a gently heartbreaking portrait of one-sided love in "Love Yourself":
July/August cover guy Ian Eastwood performs an angsty dance serenade for his real-life gf, Megan Batoon, in "No Pressure":
Emma Portner, one of our choreographers to watch last year, gets powerful support from fellow dancer and choreographer Patrick Cook in "Life Is Worth Living":
A fantastic cast of dancers, including our friend Janelle Ginestra, depict a searingly tragic love triangle in "The Feeling":
An all-grown-up Simrin Player, who covered our November 2013 issue, tries to comfort a very sad Biebs in the title track:
And that's not even the half of it. ("Sorry" fans, for example, will be happy to know that the lovely ladies of ReQuest and The Royal Family make appearances in several videos.) Check out the full dance movie here.
Also, THANK YOU, Bieber and Goebel, for crediting every single one of the choreographers and dancers featured in the videos. Note to the music industry: Let's make that a habit.
How To
Dec. 21, 2016 03:07PM EST
Simrin Player (courtesy HiHat Productions)

Headspins are one of the ultimate b-boy and b-girl tricks, and seem to defy the laws of physics. But since dancers don't usually find themselves balancing on top of their skulls, achieving a headspin can feel pretty unattainable. To better understand the best approaches for this advanced move, we asked Alex Welch (aka B-Girl Shorty) and Simrin Player (aka B-Girl Simi) to give us some tips.
Keep reading...
Show less
Forget Choreographer's Carnival—let's give it up for Shoe Carnival!
The shoe mega-retailer is the latest brand to jump head-first into the very smart and hugely entertaining "let's feature dancers in our commercials" venture. (See also Microsoft, Target, Under Armour, Microsoft again and Virgin America.)
The national television commercial, choreographed by Jamal Sims and directed by Tim Milgram, features just a few of our favorite hip-hoppers, including former DS cover girl Simrin Player, "So You Think You Can Dance" champion and All-Star Fik-Shun, Kaelynn Harris, Taylor Edgin, Josh Killacky, Richard "Lil Swagg" Curtis, Austin Spacy, BJ Das, Kaity Martinez and Marvin Ryan.
Fancy feet grooving in fresh footwear? Going back to school never looked so fun! Check it out.
...gooey cinnamon buns for breakfast, a giant mug of hot chocolate with whipped cream on top and a roaring fire in the fireplace.
OK, and a few other things. We'll get to those in a sec.
First: Merry Christmas, everyone, from all of the Dance Spirit editors!
It's arguably the most festive day of the year, and if you're a Christmas celebrator, we hope you're in the midst of a very merry day. (Pajamas mandatory all day long. Deal? Deal.)
But you don't have to celebrate Christmas in order to make a lengthy wish list, right? Here's what the Dance Spirit editors are dying for this year...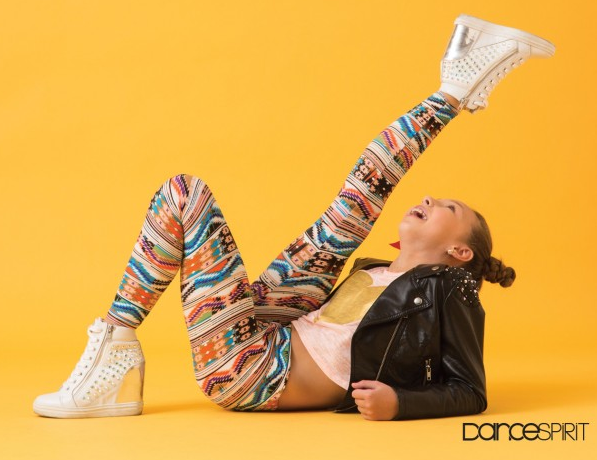 Sophia's shoes are from Steve Madden. Get 'em while you still can! (Photo by Erin Baiano)
"Sparkly wedge high-tops, like the ones Sophia Lucia is wearing on our January cover. As a fellow shorty, I understand her need for a little extra height—even when it's a sneaker day." —Rachel Zar, managing editor
"I want another live musical on TV! How about Singin' in the Rain? Ryan Steele in the Gene Kelly role? Cloud Campos in Donald O'Connor's part? Somebody get Rob Ashford on this, stat!" —Margaret Fuhrer, associate editor
"I want to go to a taping of 'So You Think You Can Dance' during Season 11 so I can scream 'judges' in a Cat Deeley-esque British accent. That, and a pair of harem pants so I can feel like less of a bunhead in hip-hop class." —Maggie McNamara, assistant editor
"In a perfect world, stores would play Nutcracker music all year long—and the rest of the world would love it as much as I would." —Meggie Hermanson, fashion editor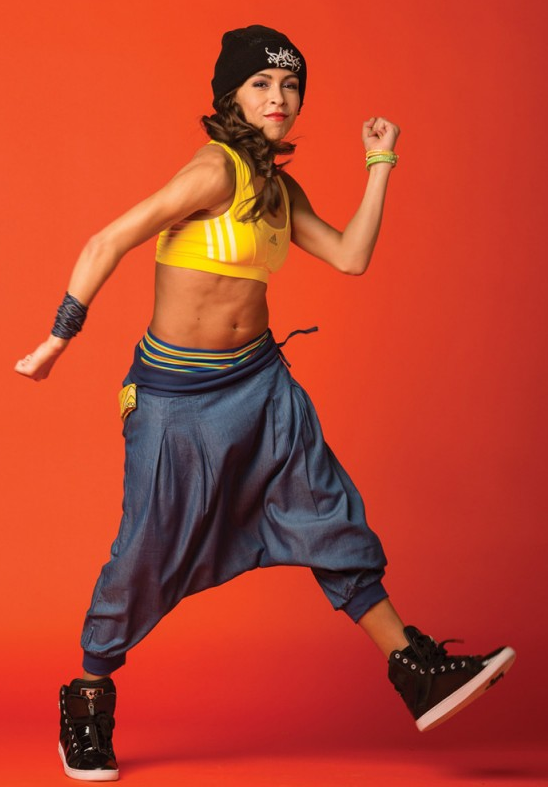 Simi! Let's be twinsies. (Photo by Erin Baiano)
As always, I've got quite the list of my own going: I want Lin-Manuel Miranda to bring something—anything—to Broadway ASAP. I want to go shopping with Simrin Player. I want to put an end to "Dance Moms" and in its place create a TV show about all the great things that happen in the competitive dance world. I want Juliet Doherty to take home the top prize at the Prix de Lausanne. I want Nick Lazzarini to be the next President of the United States. I want newlyweds tWitch and Allison Holker to have, like, millions of little dancer babies. And I want to grow just one more inch so I can be tall enough to audition for the Radio City Rockettes.
Get busy, Santa—you've got some serious work to do for us this year.
Happy holidays!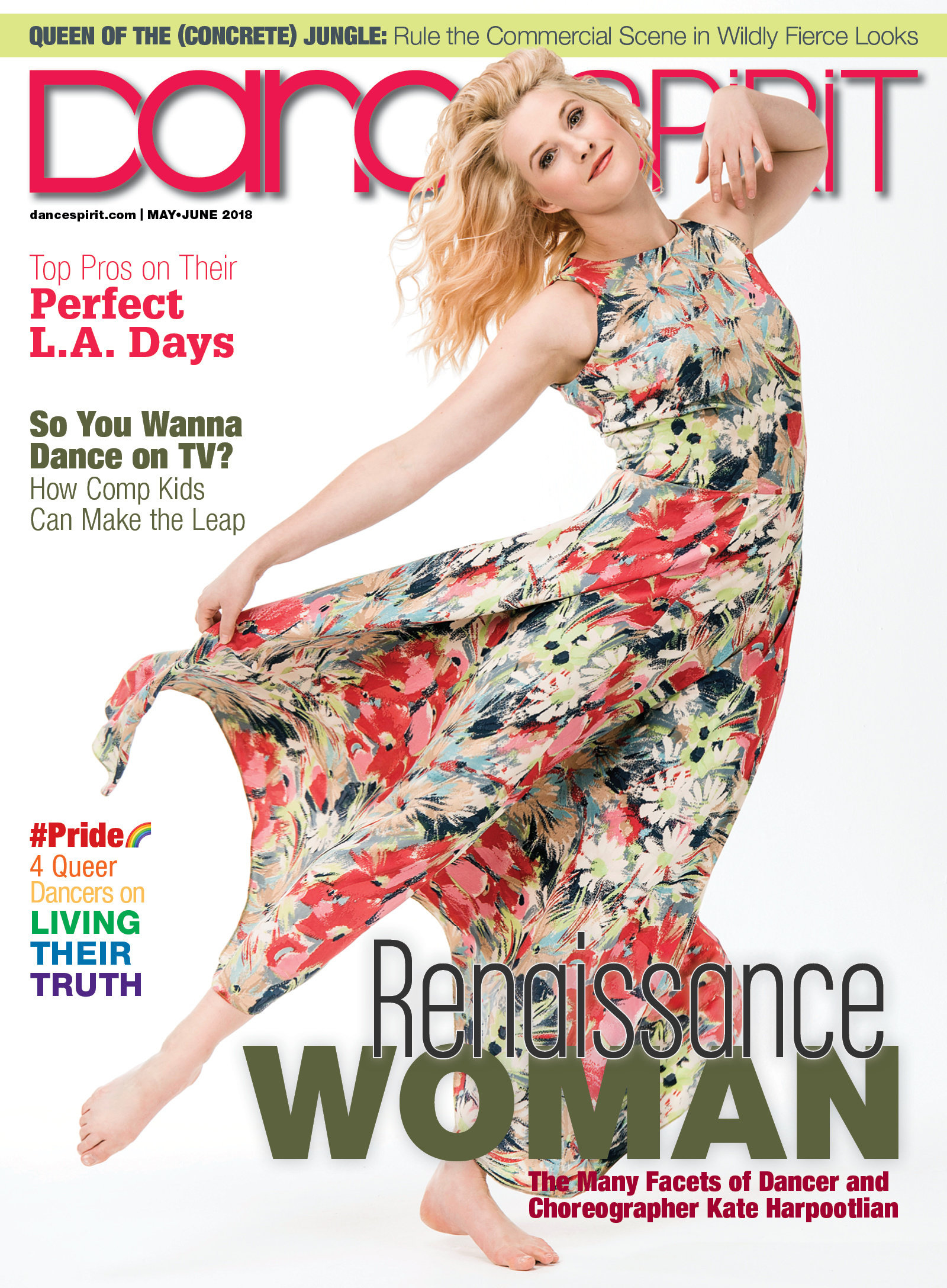 Get Dance Spirit in your inbox