Thinkstock
Chances are, you've seen (and taken!) your fair share of face-mask selfies. But not all masks are created equal. Some might smooth your skin so your stage makeup looks #flawless; others might brighten it so you don't need as much makeup to begin with. Dance Spirit turned to the experts for a breakdown of the different kinds of masks.
Keep reading...
Show less
We all know that "nude" colored leos, technique shoes and tights have a woefully limited definition of "nude." Dancers with darker skin tones are hard pressed to find something that works for them, since regularly available colors only work for people with light, pink-toned skin. Everyone remembers Michaela DePrince's mom in First Position, talking about hand-coloring her daughter's tutu straps, right? Yep, not cool.
And that's not even considering pointe shoe preparation, which already requires an intense time commitment. Dancers with dark skin might want their tights and shoes to match their skin and thus extend their line (just like pink tights and shoes blend to extend a fair-skinned dancer's line). They have to pancake like mad, hope they don't get the box too soggy, and waste precious recovery and rest time on a ritual that just drives home how different they are. Now, Gaynor Minden is trying to change the game.
The company has released two new options for their pointe shoes: "Core Colors" in Espresso and Cappuccino. These colors could be worn as-is, but they're actually meant to be base colors for further customization. Now, instead of applying three layers of pancake, a dancer might only need to add a light coat.
This is MAJOR. It's inclusivity in action, and the company is planning to expand from here, adding more colors. We can only hope that other pointe shoe manufacturers catch on, because not everyone chooses to wear Gaynors.
Josephine Daño
After an especially long workout or grueling rehearsal, there's a good chance your energy's completely drained. And with errands to run, dinner to eat and homework to do, what's the point of changing out of your leo and yoga pants? They smell fine and are oh-so comfy (not to mention pretty trendy these days!). But don't be fooled—there are a number of nasty scenarios that could unfold if you lounge around in your sweaty dance clothes for too long.
Keep reading...
Show less
'Tis the season for frigid temperatures, abrasive winds and arid indoor heating—all of which can wreak havoc on your skin, leaving it dry, cracked and just plain painful. Here's how to deal when Jack Frost comes nipping at your nose, toes and everything in between.
(Photo by Katazyna Bialaiewicz/Thinkstock)
1. Consider your timing. Your skin is most absorbent when your body temperature is elevated, so the best times for lathering on lotion are 1) after a warm bath or shower and 2) before bed (your body temperature rises slightly while you sleep).
2. Cool it on the showers. Long, scalding showers may feel delightful on frigid days, but they'll dry out your skin and scalp. Give yourself a 10-minute time limit, and keep the water warm—not hot.
3. Embrace the moo juice. The proteins, fats and vitamins in whole milk can help soothe and soften itchy, dry skin. Soak irritated patches in straight milk, or add a couple of cups of milk to a warm bath for an all-over soothe.
4. Don't hate—exfoliate. Even if you bathe yourself in a tub
of lotion, the moisture won't sink in with dead skin cells in the way. Before you moisturize, opt for a gentle exfoliant—soft beads or sugar—to whisk away dry skin.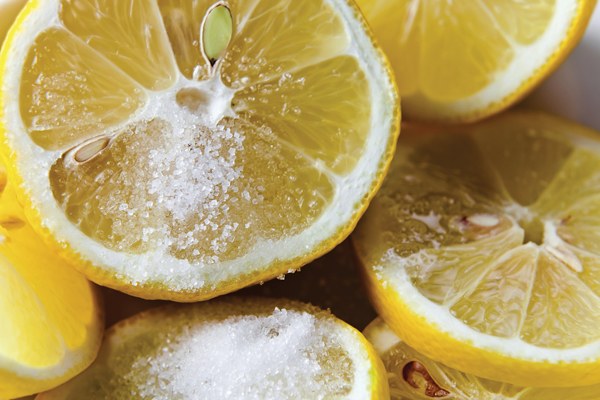 (Photo by IgorR1/Thinkstock)
Do your elbows look like they're growing scales? Try this: Cut a lemon in half and sprinkle on some salt and/or sugar. Twist each lemon half over an elbow to gently remove the scaly skin, then rinse and apply a thick coat of moisturizer.
5. Make coconut oil your best friend. Add a few drops to your bath for extra moisture, or try combing it through your hair or rubbing it on your brittle fingernails. Coconut oil contains fast-absorbing fats that moisturize your skin without leaving it greasy. It also has the added benefit of antimicrobial and antifungal properties.
6. Switch up your conditioning routine. If you're prone to dry scalp in the winter, try applying conditioner to your dry hair up to an hour before you shower. Then, when it comes time to hit the shower, condition again after you shampoo.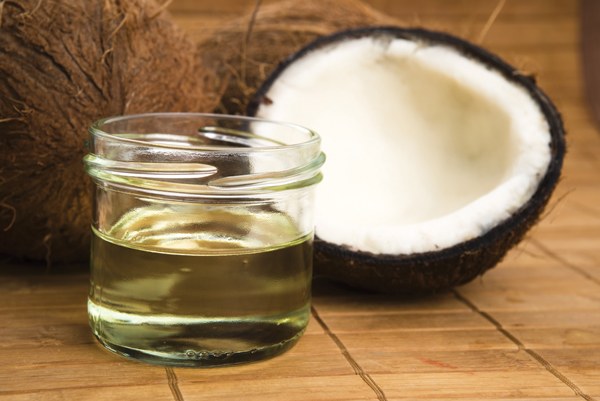 (Photo by Joan Nawnuk/Thinkstock)
Dandruff—which is caused by a fungus—is different from dry scalp. In fact, dandruff-causing fungi prefer an oily environment. So be sure you know what's happening on your head before using a ton of oils or moisturizers. A dry scalp will produce small, white flakes, while dandruff causes large, greasy flakes that look yellow or gray. A special shampoo can help keep dandruff in check.
7. Smear on the 'screen. UVA rays are just as strong when temperatures get chilly, and snow-covered ground can reflect up to 80 percent of rays back at your skin. Avoid winter sunburn by slathering exposed areas with a broad-spectrum sunscreen before heading outdoors.
Did You Know?
Hanger (hunger + anger) is a real thing. According to researchers from The Ohio State University and University of Kentucky, glucose gives your brain the energy it needs to practice self-control in social situations. So if you're finding it extra hard to get along with your siblings during holiday togetherness, try grabbing an apple or a few pretzels!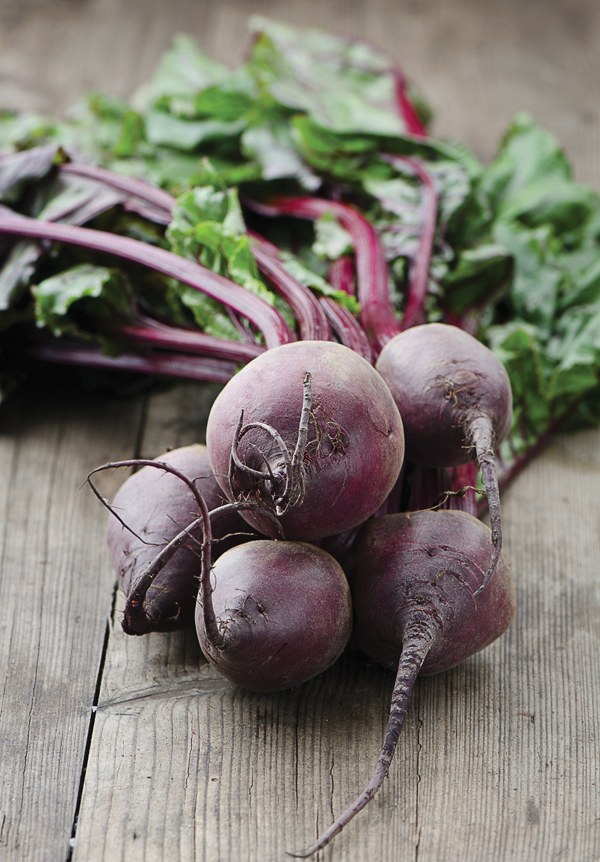 (Photo by Ewgenija/Thinkstock)
Getting to the Root of Things
At this time of year, it's common to feel nostalgic for summer's harvest—plump, juicy tomatoes, sweet corn on the cob, crisp sugar snap peas. But just because winter is knocking doesn't mean we need to say good-bye to fresh local veggies. We just need to dig a little deeper…literally. Root vegetables reach their peak sweetness in the winter months, and they don't slack on the nutrients, either. Take a closer look at three of our favorite roots.
Parsnips contain: potassium, to help with muscle recovery; folate, to boost metabolism. Bring out the natural sweetness in parsnips and beets by roasting them in the oven with olive oil, salt and fresh herbs, like thyme.
Beets contain: nitrates, to lower blood pressure and boost stamina;betalains, to detoxify and combat inflammation.
Radishes contain: insoluble fiber, to aid in digestion; dopamine and norepinephrine stimulants, to improve mood. Thinly sliced radishes add a nice crunch to a salad or sandwich.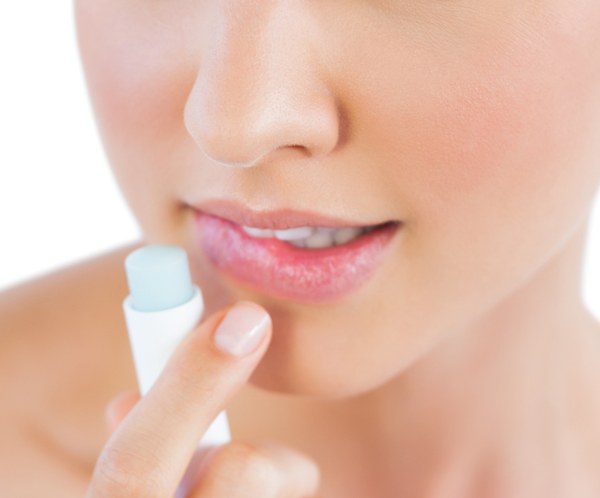 (Photo by Wavebreak Media/Thinkstock)
Did You Know?
Lip balms can be addictive. Our bodies are programmed to naturally replace the outer layer of skin on our lips. When this layer begins to dry out, it signals to the lower layers to produce new cells to replenish the dead ones. But applying Chapstick can confuse this process, necessitating even more balm to keep your lips moist. The takeaway? Apply lip balm only if your lips are already chapped.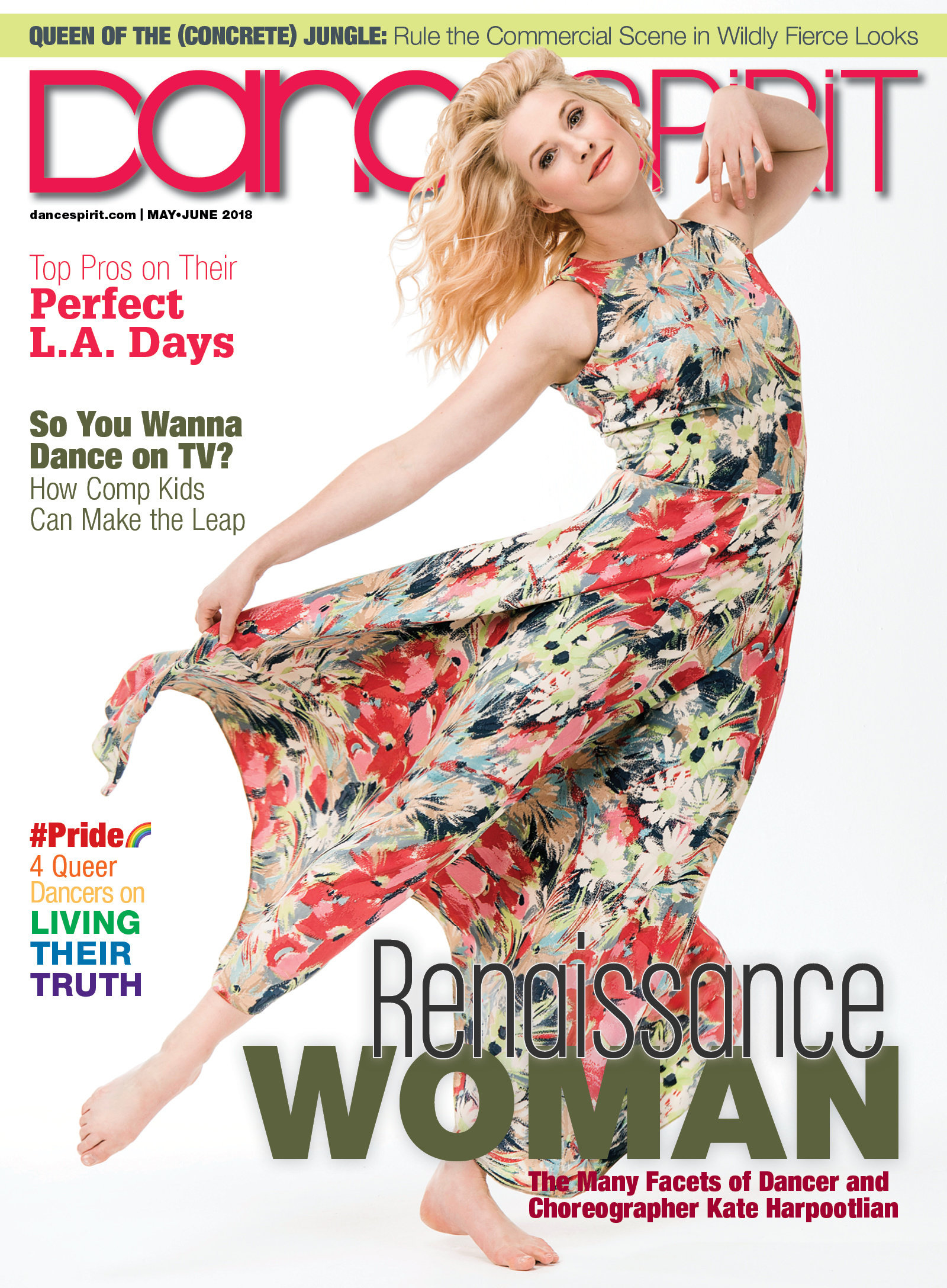 Get Dance Spirit in your inbox