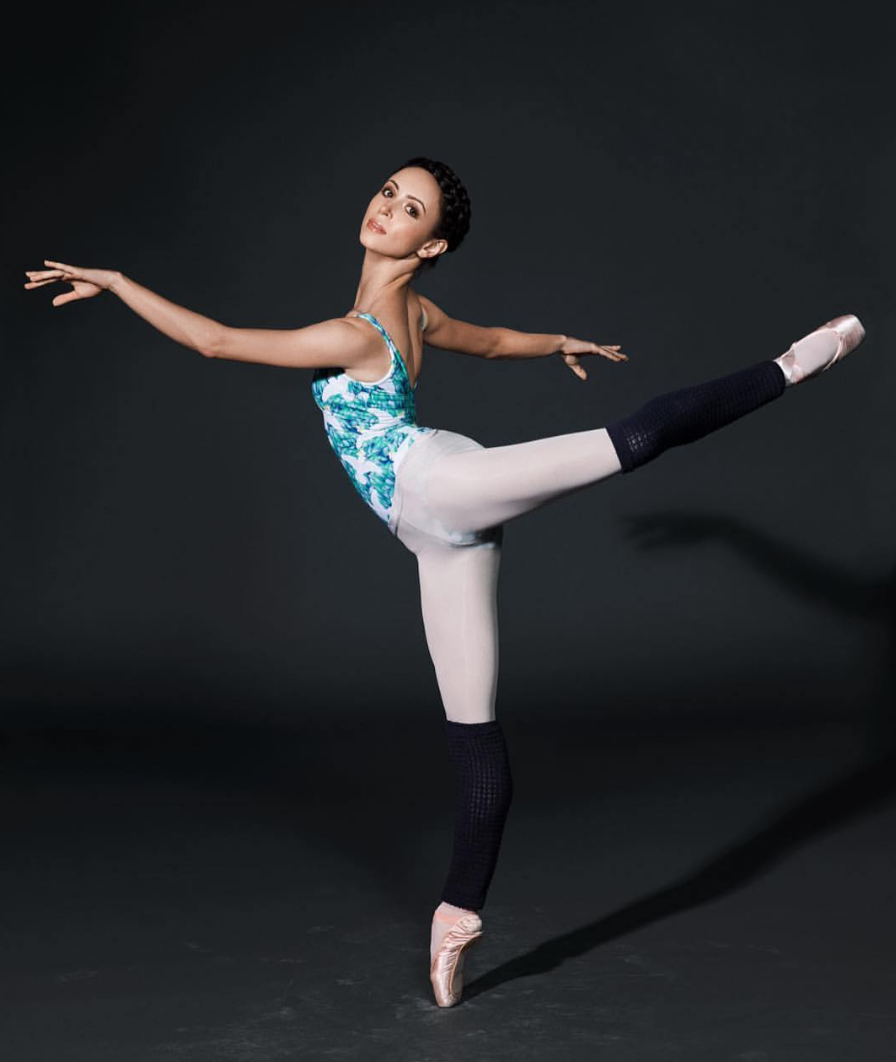 (Photo by Dylan Coulter)
We know, we know—Monday's the last thing you want to think about on Sunday night. But American Ballet Theatre's Skylar Brandt is giving us some serious inspiration this evening, and getting us amped for the week ahead. Brandt recently spoke with The Warm Up, which is the official blog of ClassPass, about everything from her dance inspirations to the many misconceptions surrounding ballerinas and ballet. We love when ballet dancers lift the curtain back into their worlds—it's fascinating to know what makes them tick as artists, and the journeys they've experienced to get where they are. Check out our highlights from the interview below, and make sure to catch the full interview here.
CP: What do you think is a common misconception about ballet dancers?
SB: A common misconception about ballet dancers is that we don't eat. This is entirely untrue! Just as Olympic athletes eat enormous amounts of food in order to fuel their performances, ballet dancers do the same! We work 12 hours a day on average during performance seasons, so we are always needing to replenish and refuel our bodies.
CP: What has been your favorite performance? Why?
SB: One of my favorite performances was dancing my first Principal role at ABT. I was 20 years old, dancing opposite an incredibly seasoned principal dancer I had grown up admiring. Sharing the stage with her in this prominent part was monumental for my career and gave me a taste of what it is like to lead a show.
CP: Other than dancing, what are some of your favorite ways to stay active?
SB: I take Pilates as a way to cross train and further strengthen my body. Another pleasure of mine is taking hip-hop classes! My sisters grew up doing hip-hop and I've always enjoyed both watching and taking class with them. One of my sisters actually became a Knicks City Dancer and I think it's so cool and fun to take open class with a real professional, with whom I am so close. My dad has also taken up hip-hop recently, so I enjoy crashing his classes, too.
Unless you've been living in some strange internet-less hole, you probably already know that yesterday was a HUGE day for the ballet world. American Ballet Theatre announced seven (count 'em!) promotions—and one of them was the extraordinary Misty Copeland, who's now the company's first African-American female principal.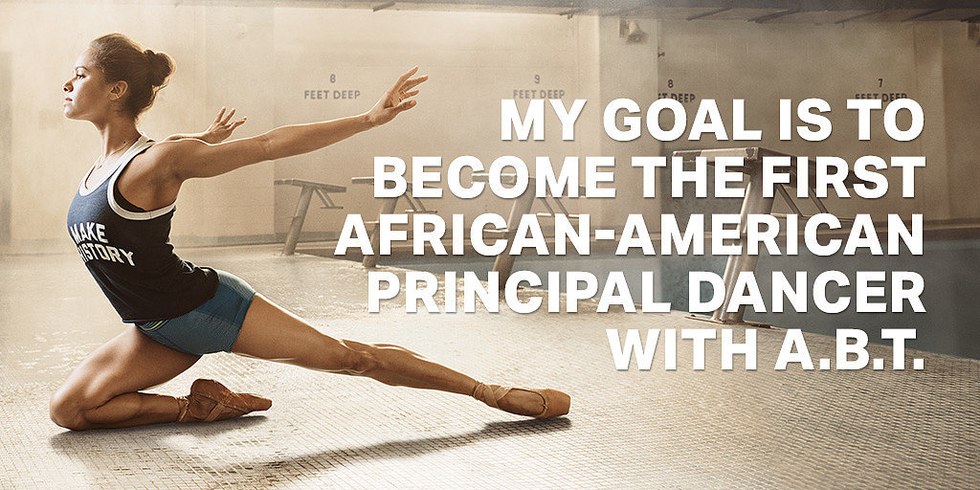 From Copeland's epic Under Armour campaign—she willed what she wanted.
The crowd—and by crowd I mean mainstream press, as well as dance fans everywhere—went WILD.
Copeland got social media shoutouts from (almost literally) everyone, including Hillary Clinton, Oprah Winfrey, Taye Diggs and Laverne Cox.
Just pinned to our "Women Who Inspire" board: the newest principal ballerina at @ABTBallet. Congrats, @mistyonpointe! pic.twitter.com/7CHabDGyvk

— Hillary Clinton (@HillaryClinton) June 30, 2015
Brava! Yay! And Hallelujah to you @mistyonpointe . Beaming with pride at your magnificent achievement as Principal Dancer ABT?????? — Oprah Winfrey (@Oprah) July 1, 2015
All hail the Queen. My "sister" Misty Copeland was just promoted to Principal dancer with ABT!! An amazing day for dancers and chocolates...

— Taye Diggs (@TayeDiggs) June 30, 2015
Tears of joy. Congrats @mistyonpointe on your promotion to principal dancer at #ABT #inspiration #historymakers http://t.co/L1QM7l2QvT — Laverne Cox (@Lavernecox) June 30, 2015
She was a trending topic on Twitter and a front-page story in the New York Times.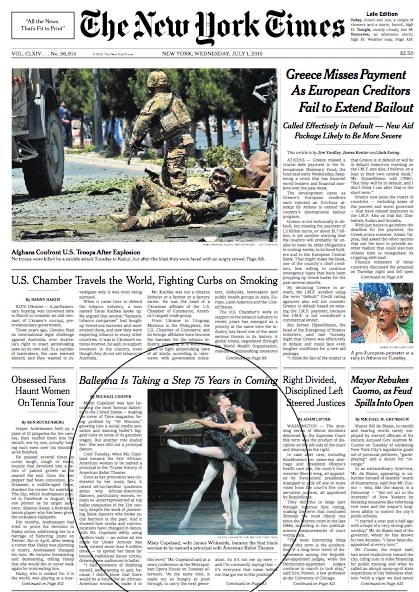 Get it.
All of this is so, so well-deserved. Copeland has been an incredible force both onstage and offstage during her decade and a half with ABT. She is a genuine celebrity, yes, but also a true and wonderful artist. She's worked unbelievably hard—and now she's made history.
But let's not forget about the other dancers currently celebrating over at ABT—especially the gorgeous and long-overlooked Stella Abrera, who was also made a principal yesterday after spending 14 years as a soloist.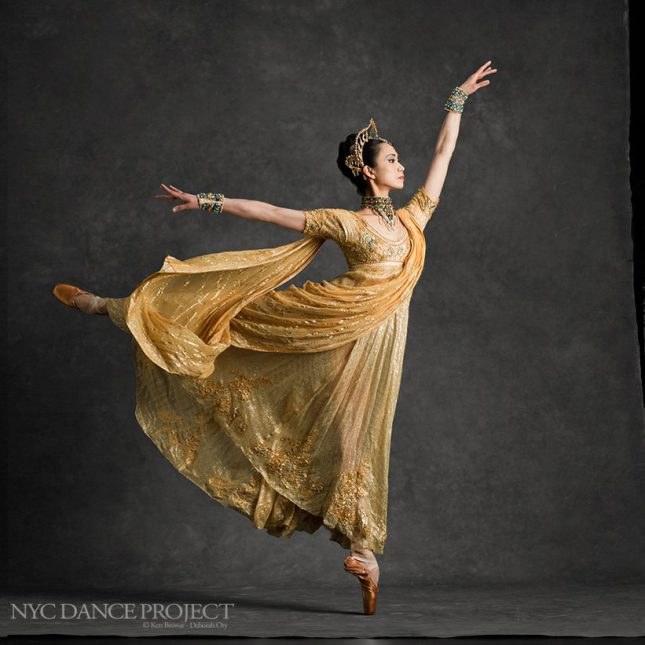 Abrera as Gamzatti in La Bayadère (© NYC Dance Project)
Not only audience members but also company dancers have been hoping for this promotion for ages. Because the members of ABT love, love, love Stella. Just look at this video Abrera's good friend Julie Kent captured of the ABT dancers reacting to Abrera's promotion:
There are a lot of newly christened soloists, too: Skylar Brandt, Thomas Forster, Luciana Paris, Arron Scott and Cassandra Trenary all earned the title yesterday. We're especially excited about Brandt and Trenary, rising stars we've been following since they joined the company in 2011. (And how cute is this: Brandt and Scott are dating. A bf–gf promotion! D'awww.)
And as if that weren't enough, ABT also announced that the fantastic Maria Kochetkova of San Francisco Ballet and the dashing Alban Lendorf of the Royal Danish Ballet will join as principal dancers, while Boston Ballet firebrand Jeffrey Cirio will come onboard as a soloist. These are all artists we can't get enough of—we're really looking forward to seeing more of them at ABT. (SFB and RDB fans, fear not: Kochetkova and Lendorf will continue to dance with their respective home companies.)
Congrats all around! What a wonderful week it's been.
Jan. 01, 2014 09:01PM EST
For six seasons, online reality show "Dance212" has shown us what it's really like to be a dancer living, training and working in the heart of NYC. Now, the show is catching up with more than 20 former cast members for an all-new season, "Dance212: Where Are They Now?" If you dream of making your way to the Big Apple, read on: Dance Spirit asked each of these dancers, "What one piece of advice would you give to DS readers?"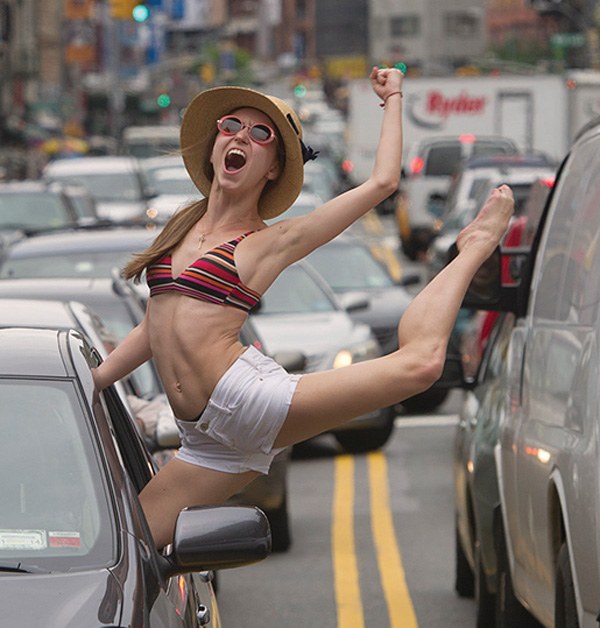 (Photo by Jordan Matter)
Skylar Brandt
Since Season 3: "Second Companies," Skylar has moved from ABT II to the corps of American Ballet Theatre. This past year, she won a Princess Grace Dance Fellowship Award and performed her first principal roles in Alexei Ratmansky's Piano Concerto #1 and MarkMorris's Gong.
Her advice: "Have fun throughout your journey. Though we try to make it look easy, a dance career is difficult, so it's important to never lose sight of why you started in the first place. When you're having a good time onstage, the audience can tell."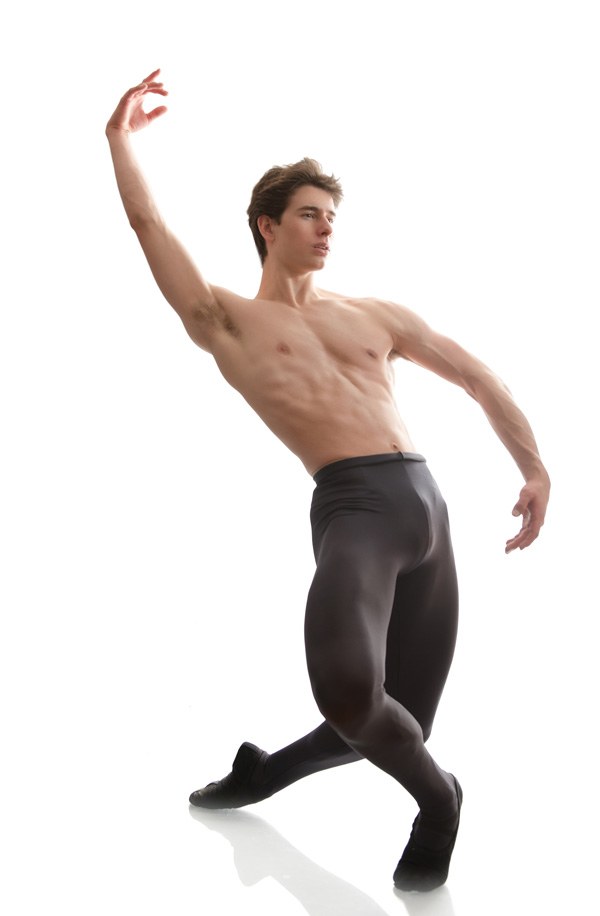 (Photo by Alfonso Sjogreen)
Sterling Baca
After appearing on Season 4: "Summer Intensives," Sterling moved from the Jacqueline Kennedy Onassis School at American Ballet Theatre into ABT II. In May 2011, he joined ABT as an apprentice; he became a member of the corps de ballet in December 2011. He's since received multiple soloist opportunities in works including Twyla Tharp's Bach Partita and Alexei Ratmansky's The Tempest.
His advice: "Explore other ways to express yourself outside of dance. I've done this by writing and drawing, and by attending poetry clubs and plays. To excel in any art form, you must have respect and understanding for all kinds of human expression."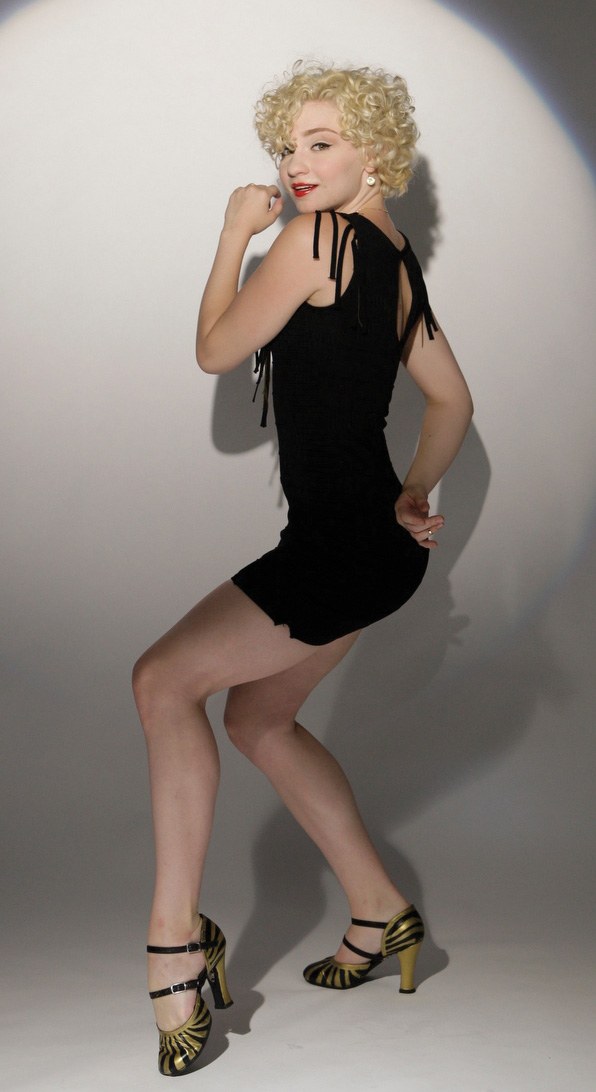 (Photo by Jayme Thorton for Dance Magazine )
Paloma Garcia-Lee
During Season 5: "Professional Aspirations," in 2011, Paloma was in the cast of The Phantom of the Opera on Broadway. Since then, she's danced in Nice Work If You Can Get It, in the Broadway Bares fundraising gala and at the Fire Island Dance Festival.
Her advice: "Know that you're unique. No one in the world is like you, so sometimes a project will be right for you and sometimes it won't. When things don't go your way, take a deep breath, smile and know you're exactly where you need to be."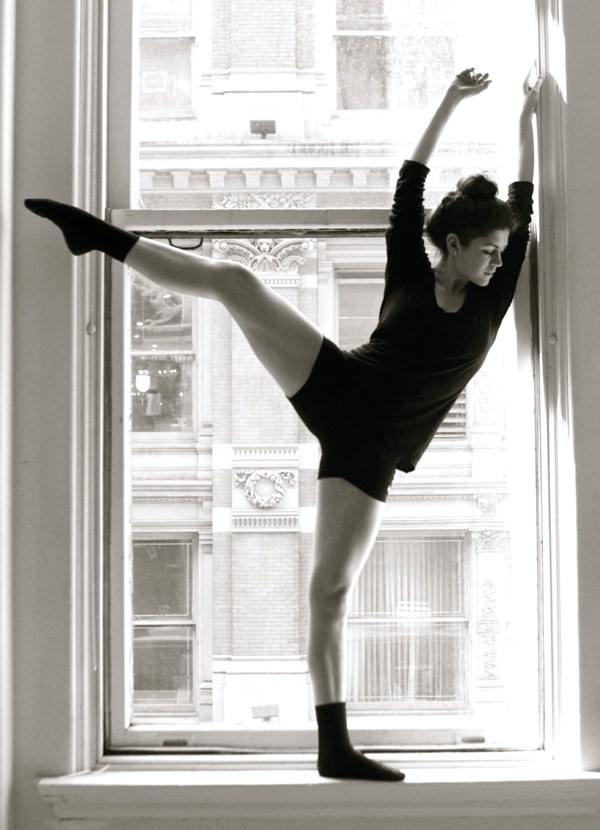 (Photo by Jade Young)
Simone Gunderson
On Season 6: "Spring Season," Simone was part of The Professional Semester at Broadway Dance Center. Since then, she's performed with the Buglisi Dance Theatre and M.O.V.E, and was the lead in a short film called Gloria. She spent the summer of 2013 teaching in upstate New York before returning to NYC for BDC's Work-Study Program this year.
Her advice: "It's OK to dream big and think outside the box. Try to create a company, dance project, concept, movement or video that no one has ever thought of before!"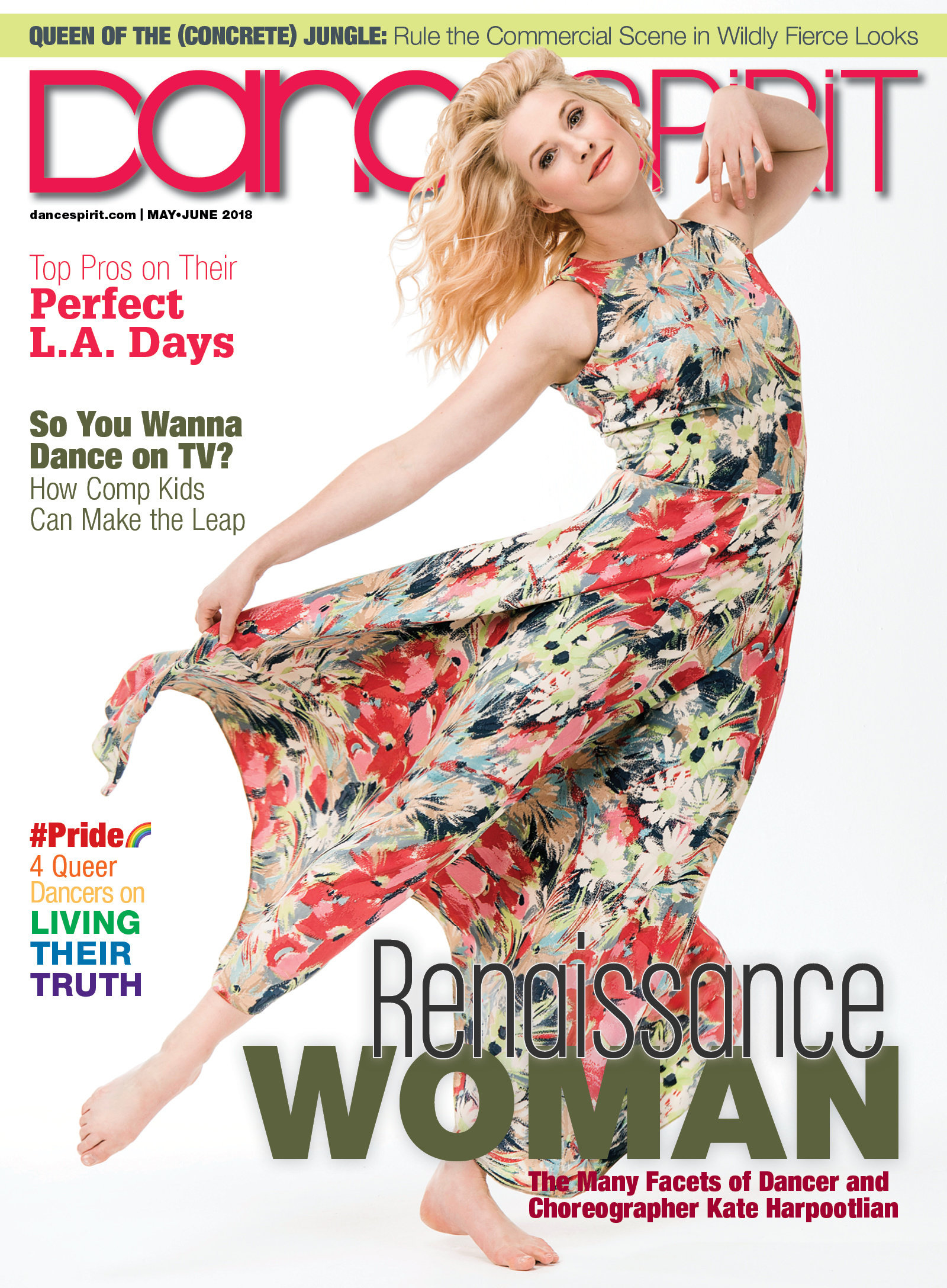 Get Dance Spirit in your inbox