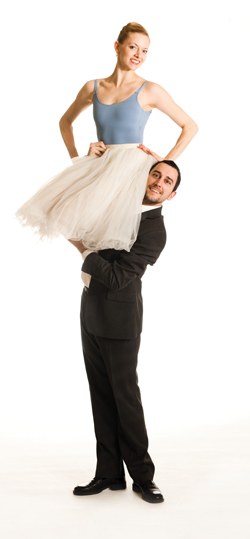 Aaron Ingley and Julia Erickson are partners on and off stage—and now, in business. (Nick Coppula)
When Julia Erickson and Aaron Ingley fell in love with dance—and each other—they had no idea their passion would result in a successful food business. Well into their professional ballet careers, the pair became dissatisfied with the lack of nutrition and plethora of artificial ingredients in energy bars. And so they created their own, appropriately named Barre.
The two started their dance careers nearly 3,000 miles apart—Ingley at the Southern Academy of Ballet Arts in Tallahassee, FL, at age 13, and Erickson at the Pacific Northwest Ballet School at age 7. They met when Ingley went to study at PNB in 1996, and they started dating a year and a half later. Ingley became a member of Pittsburgh Ballet Theatre in 1999, and Erickson joined him in 2001. She's now a principal with the company, while Ingley, who left PBT in 2008, recently graduated from University of Pittsburgh and is a freelance dancer.
For years, they discussed their frustration with energy bars, which tasted bad, didn't have enough protein and were full of questionable ingredients. Erickson found that the snacks that gave her proper fuel—like granola and trail mix—made a mess of her costumes or the studio floor. One night in 2010, she came home from work determined to make a better option. "I've always been a foodie," she says. "And I love experimenting in the kitchen."
Erickson reached for staple performance-enhancing ingredients she already had: dried fruits, like dates for their antioxidants and cranberries for their anti-
inflammatory properties; raw nuts, like pecans, which are rich in potassium, calcium and iron; oats for fiber; and a pinch of sea salt for natural electrolytes, so she could skip the sugary Gatorade. She began making a different version every couple of days, and she and Ingley quickly knew she was on to something. "The bar tasted really good," she says. "I ate it before rehearsal and it gave me awesome energy without making me feel bloated. Once I figured it out, I wanted to share it with the dance community."
She started bringing variations of the gooey snack into the studio to share with her co-workers, and many of them said they would buy it if it were on the market. With the PBT dancers as their willing guinea pigs, Erickson and Ingley perfected the recipe for Barre's debut flavor, called Pirouette Cinnamon Pecan. They spent days in their kitchen cooking, shaping and packaging what would be the first batch of Barre bars for sale. Many of their dancing friends even donned hair nets to help. The new products were sold for $2 apiece at the PBT summer program. "We sold a lot and saw that there was a market," Erickson says. "The students were really into them." They decided to officially go into business.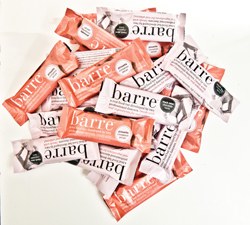 Since business classes aren't part of a classical ballet dancer's training, the pair was unsure what the next step would be. So Erickson approached PBT sports dietician Leslie Bonci, who was immediately on board. She directed them to a food lab to have the product analyzed; the food lab suggested a manufacturer, who introduced them to a company that produces packaging. Then, they organized meetings with Pittsburgh philanthropists to raise start-up money.
Barre made its official debut at the 2011 Dance Retailer News Expo in Las Vegas—less than a year after Erickson threw away her trail mix. "We felt like everyone in the dance retail world was a bit taken aback—in a good way," Erickson says. "It was a great affirmation that as dancers ourselves, we understand what dancers need, and we're able to meet those needs."
Currently, Barre has three flavors, all made with ingredients everyone can pronounce. They're sold across the country, including at Steps on Broadway, the NYC boutiques for Freed, Gaynor Minden and Sansha, select Whole Foods Market stores and Giant Eagle grocery stores.
Erickson and Ingley attribute much of their success to their passion for their product and their ability to "tap into the dance network." All of the Barre team members—who distribute samples at Whole Foods, design the Barre packaging and photograph the product—are current or former dancers. "Barre didn't start with the business in mind," Ingley says. "It started with the dancer's performance in mind." That's why Barre contributes a portion of all its proceeds to arts education programs.
Despite their remarkable success, the couple remains humble, admitting they're still learning as they go. "When we sit here talking about it like this, I feel like we own a real company," Ingley says. Erickson laughs, putting her hand on his. "I think we do!"
Thinkstock
Running from school to the studio then home can leave little time for dinner—but that shouldn't mean skipping it altogether. If you're coming home at 10 pm with an empty stomach, don't head straight to bed. Dance Spirit has you covered with three options to tide you over till the morning, without filling you up too much.
Keep reading...
Show less
This month it might be tempting to just grab a handful of Halloween candy before heading to class, but you'll be much better off with one of these goodies. They're packed with protein, fiber and good fats, leaving you fueled and ready to take on even the trickiest combinations.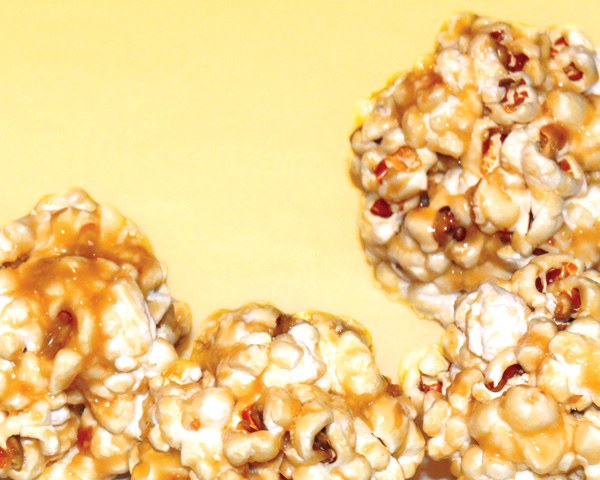 (iStock)
Nutty Popcorn Balls
Ingredients
•    1/2 cup unpopped popcorn kernels (makes about 16 cups popcorn)
•    3/4 cup honey
•    1/4 cup brown sugar
•    3/4 cup peanut butter
•    1 teaspoon vanilla extract
Directions
•    Air-pop popcorn kernels and set aside.
•    Mix honey and brown sugar in a saucepan. Stir constantly until the mixture comes to a boil, then add peanut butter and vanilla extract. Stir until the mixture is well combined.
•    Put popcorn in a large bowl. Pour honey-peanut butter mixture over it (careful, it'll be hot!) and stir until popcorn is thoroughly coated.
•    As soon as the mixture has cooled enough to be handled comfortably, start forming it into golf-ball–sized balls, compressing the popcorn tightly with your hands. Place
the balls on a cookie sheet lined with waxed or parchment paper. Put the cookie sheet into the refrigerator to cool.
Prep Time: 30 minutes
Makes 25–30 balls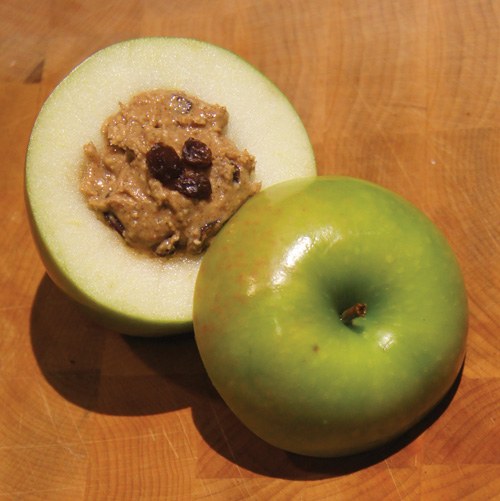 (by Josephine Daño)
Peanut Butter Power Pack
Ingredients
•    1 medium or large apple
•    raisins, cinnamon and peanut butter to taste
•    toothpicks (optional)
Directions
•    Slice an apple horizontally about an inch from the top. Remove the top part, and scoop out the core with a melon baller.
•    Tuck peanut butter, cinnamon and raisins into the hollow space and replace the "lid." Secure it with toothpicks if you'll be taking this snack on the go.
Prep Time: 5–10 minutes
Makes 1 serving
Delicious and nutritious: "The peanut butter in these recipes provides healthful oils that don't cause joint inflammation, and the protein will decrease hunger and keep you fuller longer—no sugar cravings! Also, the raisins are a good source of iron (athletes, like dancers, are more prone to developing iron-deficiency anemia)." —Marie Scioscia, MS, RD, CDN, of The Ailey School
STRETCH YOUR GOALS
Still trying to nail that triple pirouette? Researchers say you're more likely to succeed if you shoot for 2–4 rotations instead. A study in the Journal of Consumer Research found that flexible goals seem both attainable and challenging, so you're more likely to keep achieving your objectives and setting new ones. Translation? The lower number feels doable, while the higher one dares you to work harder. Talk about the best of both worlds!
DID YOU KNOW?
Still trying to nail that triple pirouette? Researchers say you're more likely to succeed if you shoot for 2–4 rotations instead. A study in the Journal of Consumer Research found that flexible goals seem both attainable and challenging, so you're more likely to keep achieving your objectives and setting new ones. Translation? The lower number feels doable, while the higher one dares you to work harder. Talk about the best of both worlds!
Dealing with self-doubt? Write yourself a love note! We know you're amazing, but it's important that you know what makes you great, too. Read your note before your next big audition, and you'll head into the room beaming with confidence.
MIRACLE MASSAGE TOOLS
After a long day in the studio, your body is probably begging for a little TLC. While a fancy spa massage isn't always an option, these (much cheaper!) DIY massage tools can help soothe sore muscles and work out your peskiest kinks so you'll wake up tomorrow ready to do it all again.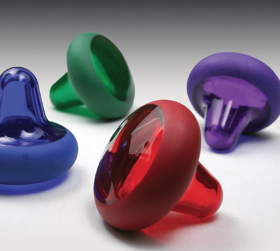 The Knobble II (courtesy Pressure Positive)
The Knobble II
This hand-held massage tool helps you apply the intense pressure you need to break up your toughest knots—without making your hands tired and cramped. For more, check out pressurepositive.com.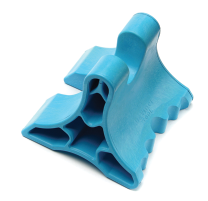 The Davinci Tool (courtesy Body Back)
The DaVinci Tool
The perfect neck massager (you can just lie on it!), the DaVinci Tool is available in firm and soft strengths and has three different edges to help you relieve aches and pains from head to toe. Get yours at bodyback.com.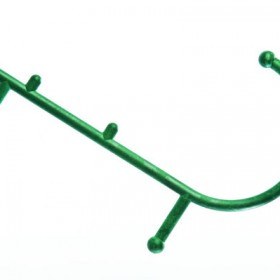 The Thera Cane (Courtesy Thera Cane)
The Thera Cane
The length and shape of the Thera Cane help you massage even your most difficult-to-reach spots—like that knot right between your shoulder blades! Find it at theracane.com.
DID YOU KNOW? Highlighting your brow bone can make your eyes seem bigger and brighter. If you wake up feeling like you were up all night doing homework (oh, wait, you were), then reach for a matte, light pink shadow. Apply the pink along your brown bone (right under your eyebrow) and softly blend it into your skin with your finger. It's like a mini eyelift!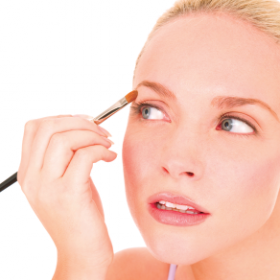 (iStock)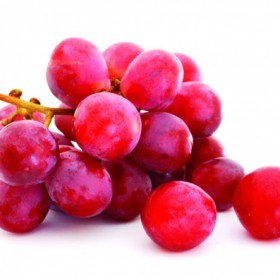 (iStock)
SNACK TIME!
Looking for a healthy after-school snack? Reach for grapes! New research from the University of Michigan found that this tasty fruit can reduce inflammation (see ya, swelling!).
Freeze 'em!
Add a tasty twist to your grapes by popping them in the freezer. It'll make them extra-refreshing after a killer jazz class.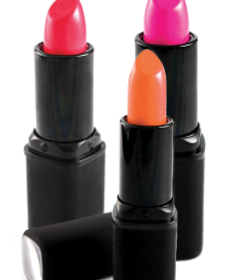 (iStock)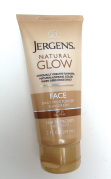 (by Josephine Daño)
Want to hold on to your last-days-of-summer look? Meet two of our favorite products: Jergens Natural Glow Daily Moisturizer and bright-colored lipsticks, like hot pink, coral or red. They'll keep you looking like a beach babe (without the harmful effects of tanning beds!) well into the school year.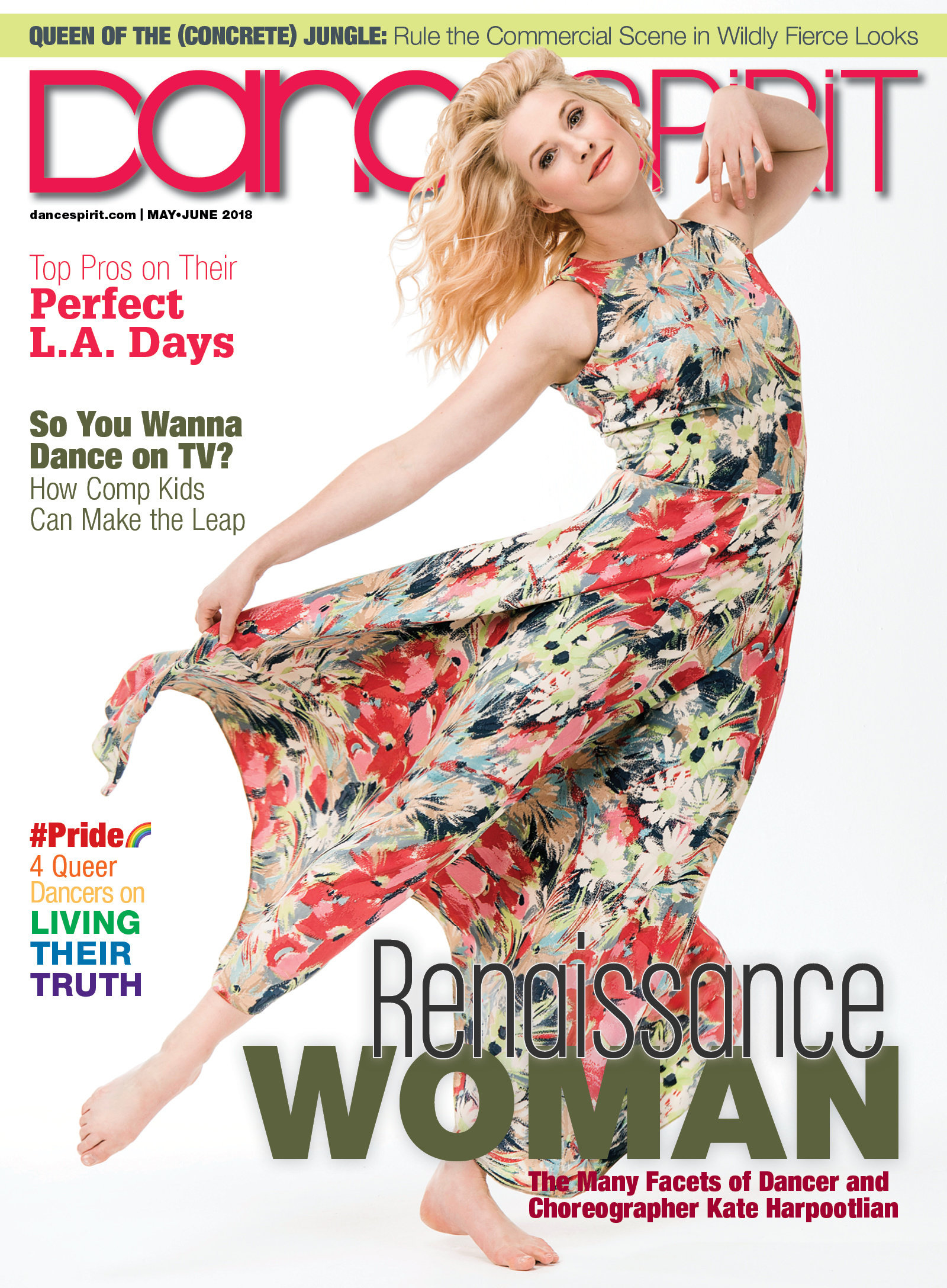 Get Dance Spirit in your inbox