It's October! And you know what that means: While the normals are busy planning their Halloween costumes, you're busy rehearsing The Nutcracker. (Well, and planning your Halloween costumes, too. Those Fraternal Twins outfits aren't gonna make themselves.)
One of the best things about Nutcracker is that it gives lots of dancers their first shots at meaty principal roles. Long runs + a bazillion different parts to fill = opportunities left and right—every one of them a chance for a budding ballerina to discover her love of performing. I still remember standing in the wings, literally shaking in my pointe shoes, before dancing my first Snow Queen at 15. But I'll never forget how exhilarating it was once I actually got out there onstage—once I BECAME the Snow Queen. I wasn't all that good, but man, was I ever hooked.
And some extraordinary young students are, by the time they do their first Nutcracker leads, already gifted artists. This morning, former New York City Ballet soloist (and current Dance Spirit advice columnist!) Kathryn Morgan posted a #FBF video of her own teenaged Snow Queen performance with Mobile Ballet. She's clearly destined for greatness: Her technique is polished, her port de bras beautifully expansive. What really stands out, though, is how she performs with every inch of her body. She's a stage creature—completely at home and completely alive out there, even at just 15.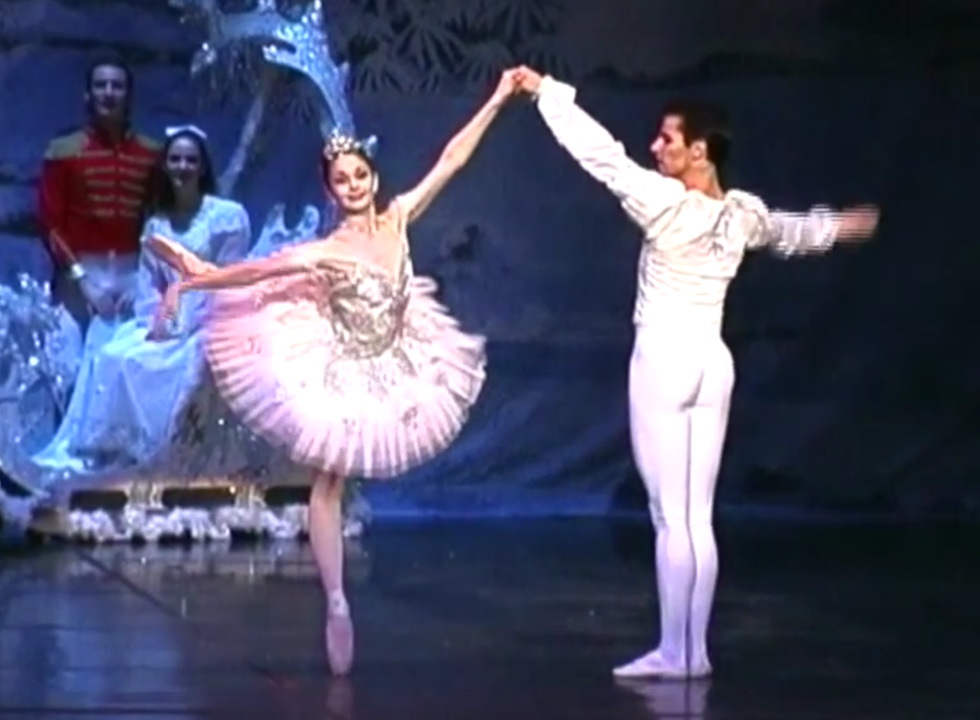 Already a beauty! (screenshot via YouTube)
Enjoy! And if you have questions for Morgan—about performing, about technique, about how to look like a principal before you can legally drive—send them to dearkatie@dancespirit.com.
Nov. 26, 2012 12:39PM EST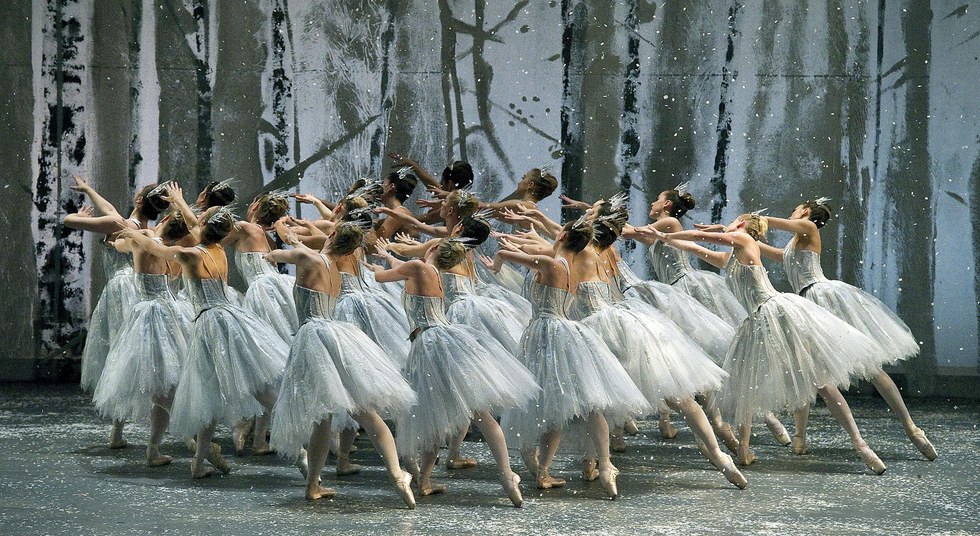 The last Thanksgiving leftovers have been eaten. The Black Friday deals have come and gone. The Christmas season is, in case you haven't noticed the red bows and greenery literally EVERYWHERE, in full swing. And you know what that means.
It's Nutcracker time, my friends.
We're in for a solid month of party scenes and divertissements, of costume changes and fake snow, of blisters and bruises. Some of us will try out juicy roles (Dew Drop! Snow Queen! SUGAR PLUM!) for the first time. Pretty much all of us will also dance parts we've done hundreds of times before (but hey, maybe we'll find something new in the Spanish variation this year).
We all love to hate on the Nut. It's easy to. There's no getting around the fact that Nutcracker season is a grind. It's hard to make Snow Scene #27 feel as fresh as Snow Scene #1. We do pretty horrible things to our poor, tired bodies over the course of the slog. There are always whiny, snotty-nosed kids making a ruckus in the audience.
But while we may cringe whenever we hear the Waltz of the Flowers at the mall, let's be honest: This is the Most Wonderful Time of the Year. How amazing is it that we get to be onstage almost daily for a month? How awesome is it that tons and tons of shows mean tons and tons of casts, with all kinds of opportunities to tackle parts big and small? And how incredible is it that each Nutcracker performance will be somebody's first time at the ballet? It's a pretty safe bet that every night, there's at least one little girl out there falling head over heels for this thing we love so much.
So buckle up, everybody: It's gonna be a long, bumpy ride. But it'll be a pretty magical one, too. See you at the finish line on January 1st. I'll bring the cookie dough.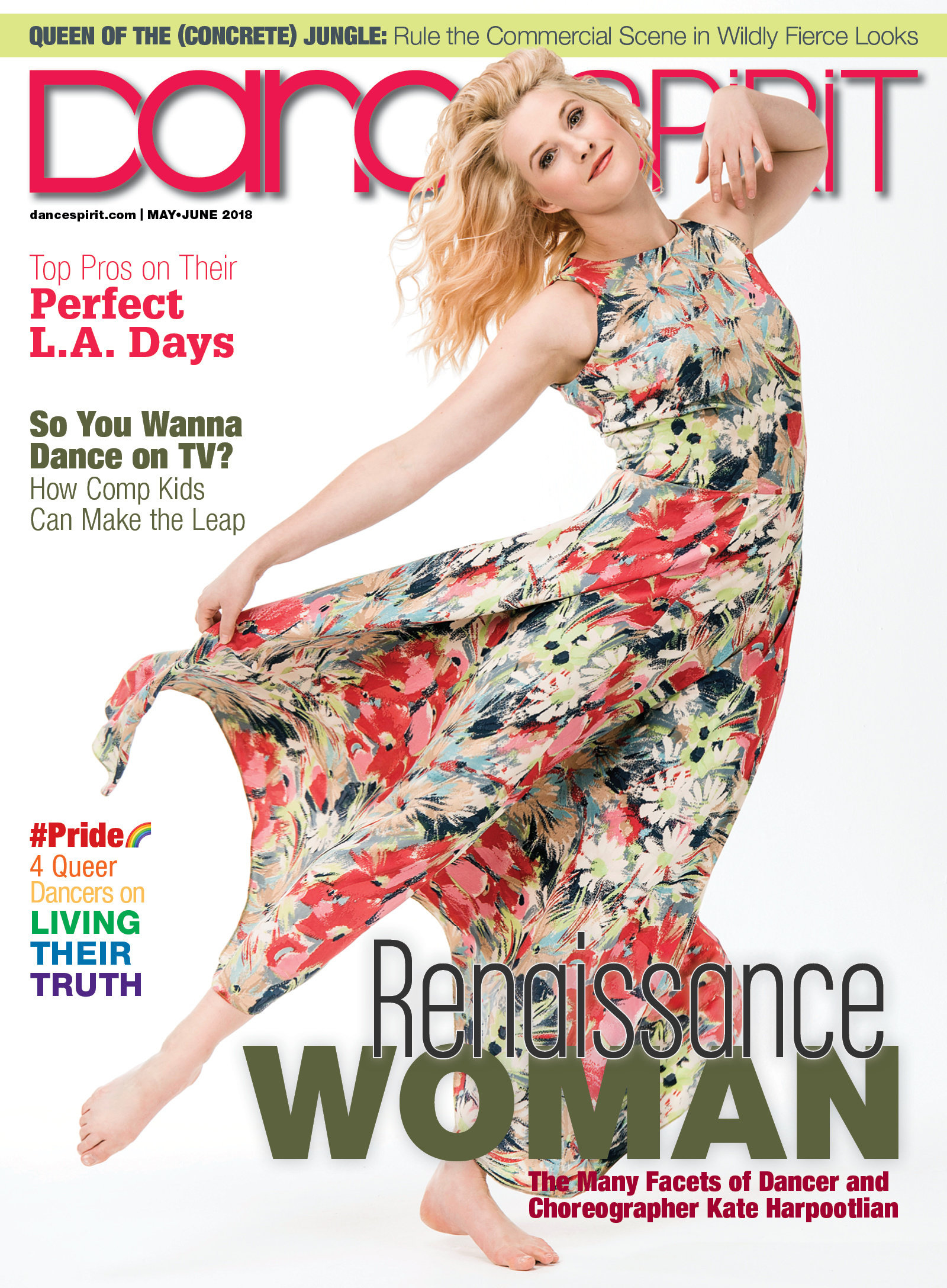 Get Dance Spirit in your inbox