(Before we begin—have you heard that we're giving away tickets to the "So You Think You Can Dance" season finale?! GO. ENTER. NOW.)
Wow. "SYTYCD" Season 11 is going to be pretty darn spectacular. This week, we watched 157 dancers travel to L.A. to duke it out for a spot in the Top 20. Guest judges this week included tWitch, Tara Lipinski, Adam Shankman and ballerina Irina Dvorovenko. It was pretty hard to know who would advance and who would be sent packing—the level of talent was just that high. There were also A LOT of cuts: Dancers had to make it through seven rounds, and there were even a couple dance-for-your-life performances. I'm not sure how the show's editors managed to get the entire week of callbacks into one jam-packed, action-filled episode—but they did. Here are my top five moments from last night:
1. Cameron. OK, OK, he's not a competitor, he's a newborn. But he was definitely part of one of my favorite "SYTYCD" stories of all time: Steven, a phenomenal hip-hop dancer from New Orleans, got news that his girlfriend had gone into labor right as callbacks began. Obviously, Steven was a little distracted. I mean, THERE WAS A BABY ON THE WAY. Somehow he managed to pull it together for the first few rounds…and then, Cameron arrived! Steven didn't make the cut after Sonya Tayeh's choreography, but I think he's already won, regardless.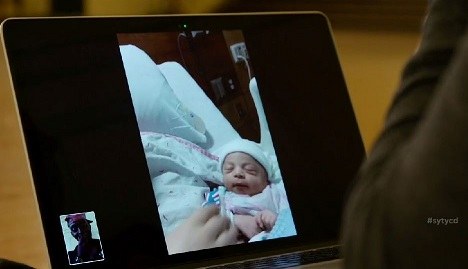 Awwwwwwwww
2.  Jaja, the red-headed wildcard. So, OK, she didn't make Top 20. But to see this girl go from crazy krumper to slinky ballroom dancer just made me smile.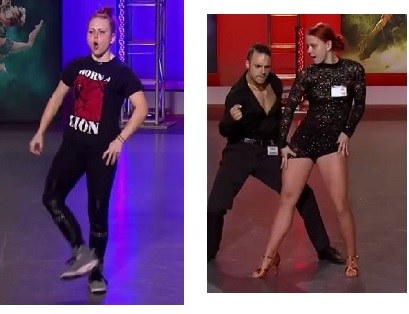 Let's hope Jaja auditions again next year. I know I'd love to see more of her transformations.
3. All the awkwardness. First, there was contestant Amanda's, um, hiccup, when she said she felt lucky to have Marcquet as a hip-hop partner because, duh, he's there for hip hop. Well, sorry Charlie, he's a ballroom expert, and you've just learned what happens when you assume things—on national TV. Oops! (Disclaimer: In Amanda's defense, Marcquet can do it all—amazingly. My prediction? Top 4, easily.)
Next, we said goodbye to poor contestant Christopher's front tooth. During the ballroom routine rehearsals, Chris got smacked in the face by his partner's elbow. She lost quite a bit of skin and blood, and he lost half a tooth. OUCH.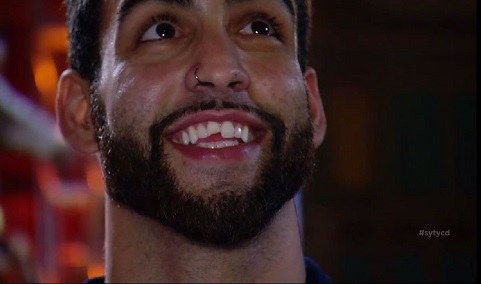 Thankfully, the judges were kind to this (partially) toothless wonder of a dancer. He made it through the ballroom round.
And finally, did anyone else feel just a little guilty for laughing at the judge's nasty comments during the group choreography round? Over the first four episodes this season, we've applauded the judges for not berating the auditionees who gave sub-par performances. Apparently, though, their snide remarks have been brewing, and after One Love's group debacle, there was a firestorm of snark. My favorite zinger came courtesy of Adam Shankman: "I see you got your routine from those children on 'Dance Moms.' " BOOM, roasted.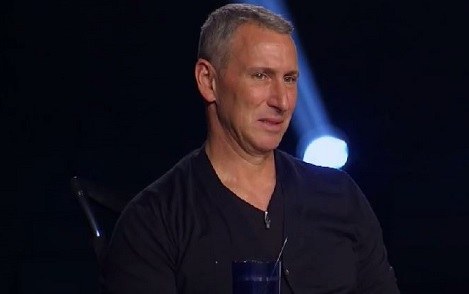 This face.
4. The surprise endings. A lot of our favorites from the audition rounds didn't make it. This week, we unfortunately—and unexpectedly—bid adieu to Trevor Bryce, Marie Poppins, Megan Marcano, Erik "Silky" Williams, and DS cover beauty Kamille Upshaw.
5. The TOP 20, REVEALED! Without further ado, may we present—in the order they were introduced during the show's credits—the 20 candidates vying to be America's Favorite Dancer: Malene, Zack, Emily, Serge, Carly, Emilio, Tanisha, Stanley, Valerie, Nick, Bridget, Marcquet, Jacque, Rudy, Brooklyn, Teddy, Jessica, Casey, Jourdan and Ricky. Congrats, dancers! We can't wait to see what you bring this season!
What did you guys think? Are you happy with this season's Top 20? Was anyone sent home unfairly? Let us know in the comments—and check back here next week for our recap of the first live episode!
The Season 11 finale of "So You Think You Can Dance" had it all: Amazing performances, musical guests, guest dancers and guest judges, and plenty of cute Cat Deeley hijinks to last until #SYTYCDSeason12. Oh, and we got the RESULTS! But before we get to the big reveal (hint: Chace Crawford's twin!), let's talk about the rest of the show. Here are the Top 5 moments of last night's spectacular episode: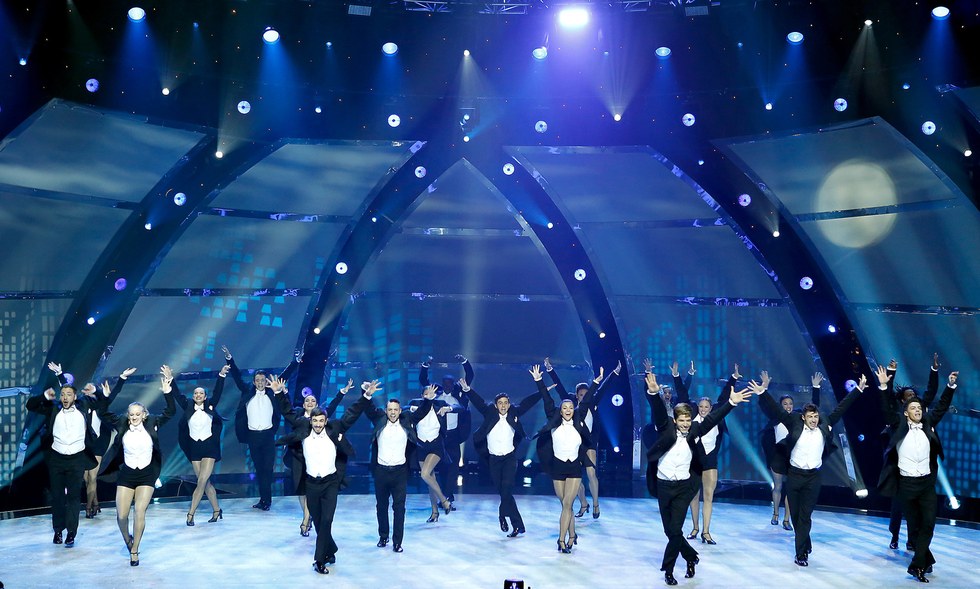 The Top 20 in Warren Carlyle's "Doctor Jazz" 
(photo by Adam Rose/FOX)
5. The opening group number. The evening started on a high note with Warren Carlyle's choreography to "Doctor Jazz" from Jelly's Last Jam. It was so great to see all the Top 20 dancers again (I'm still #TeamMarcquet)! And despite the vast amount of unison, the piece smartly showcased the Top 4 dancers without relegating the other 16 to the back of the corps, waving roses back and forth (I'm also still #TeamJodySawyer).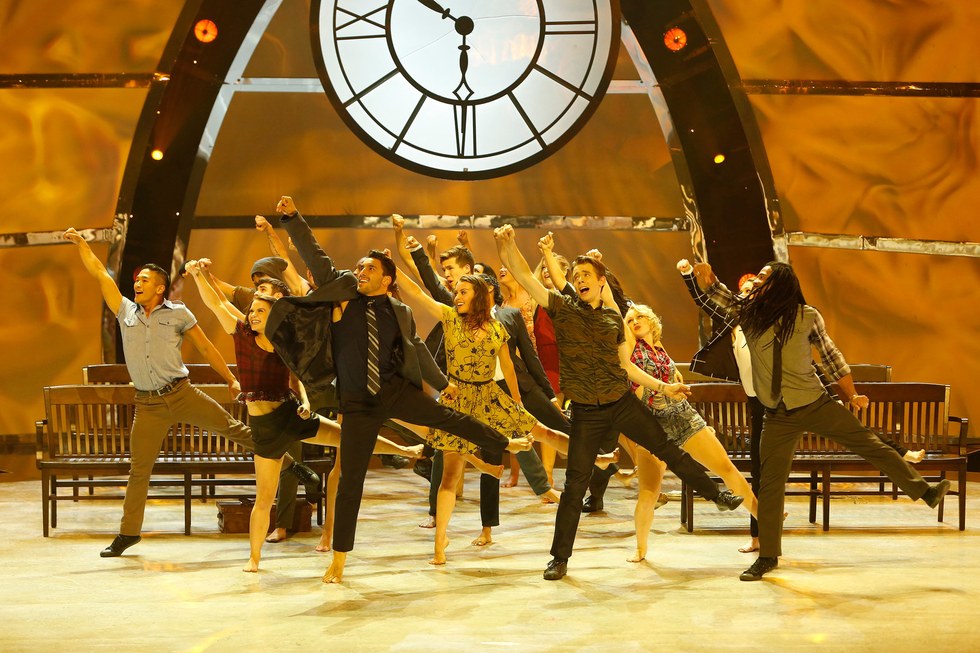 Sonya Tayeh and Christopher Scott's "Sweet Disposition"
(photo by Adam Rose/FOX)
4. Everything by Sonya Tayeh. The judges and the Top 4 dancers were asked to request encores of their favorite routines from the season, and three of them were from #TeamTayeh: Guest judge Jessica Dewan-Tatum chose Tayeh's "You Need" with Tanisha and Rudy; Zack selected to perform "Europe, After the Rain," the powerful duet with Amy Yakima; and Ricky brought back "Vow," his duet with Jessica. And as if that weren't enough, the group number, "Sweet Disposition," co-choreographed by Tayeh and Christopher Scott, really brought down the house. Set in a bustling train station, the piece combined Scott's ingenious use of storytelling with Sonya's impeccable eye for composition. Plus, we got to see the Top 10 dancers—and a few favorite All-Stars.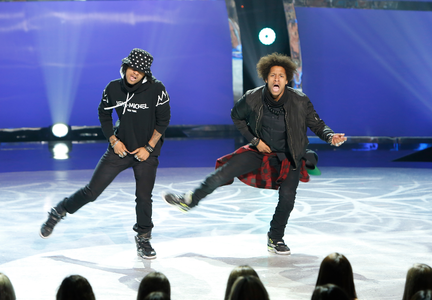 Les Twins being Les Twins
(photo by Adam Rose/FOX)
3. Les Twins' guest performance. These two. What can we say? We've been in love with Les Twins for a long time, and we're so happy they could take a quick break from killing it onstage with Beyoncé to appear on the show. Their duet was humorous, joyous and probably a little overheated—they were wearing so many layers!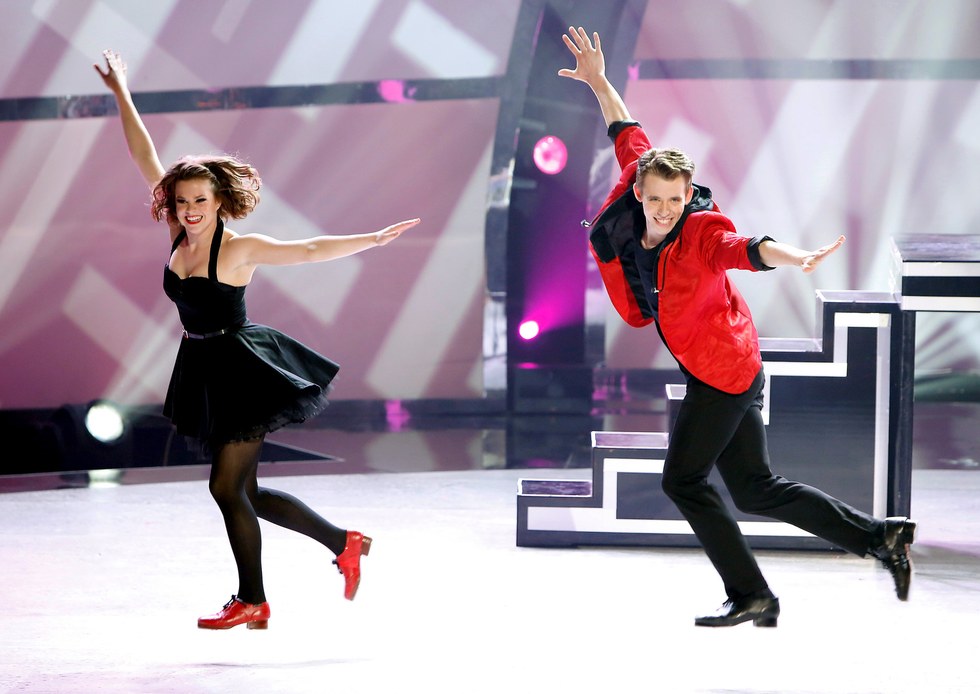 Valerie and Zack in Anthony Morigerato's tap routine "Sing"
(photo by Adam Rose/FOX)
2. #Teamtap's epic transformations. Zack and Valerie may not have been crowned America's favorites, but they earned a special place in our hearts for so daringly stepping out of their comfort zones and championing other disciplines. All the Top 4 dancers matured over the course of the season. (Jessica really developed and finessed her lines, as shown in tonight's soulful rendition of Travis Wall's "Like Real People Do" from earlier this season.) But Valerie and Zack didn't come into the competition with super-strong contemporary or hip-hop technique. So I'd like to take a moment to applaud their tenacity and their accomplishments on the "SYTYCD" stage.
OK, here it is! Drum roll, please...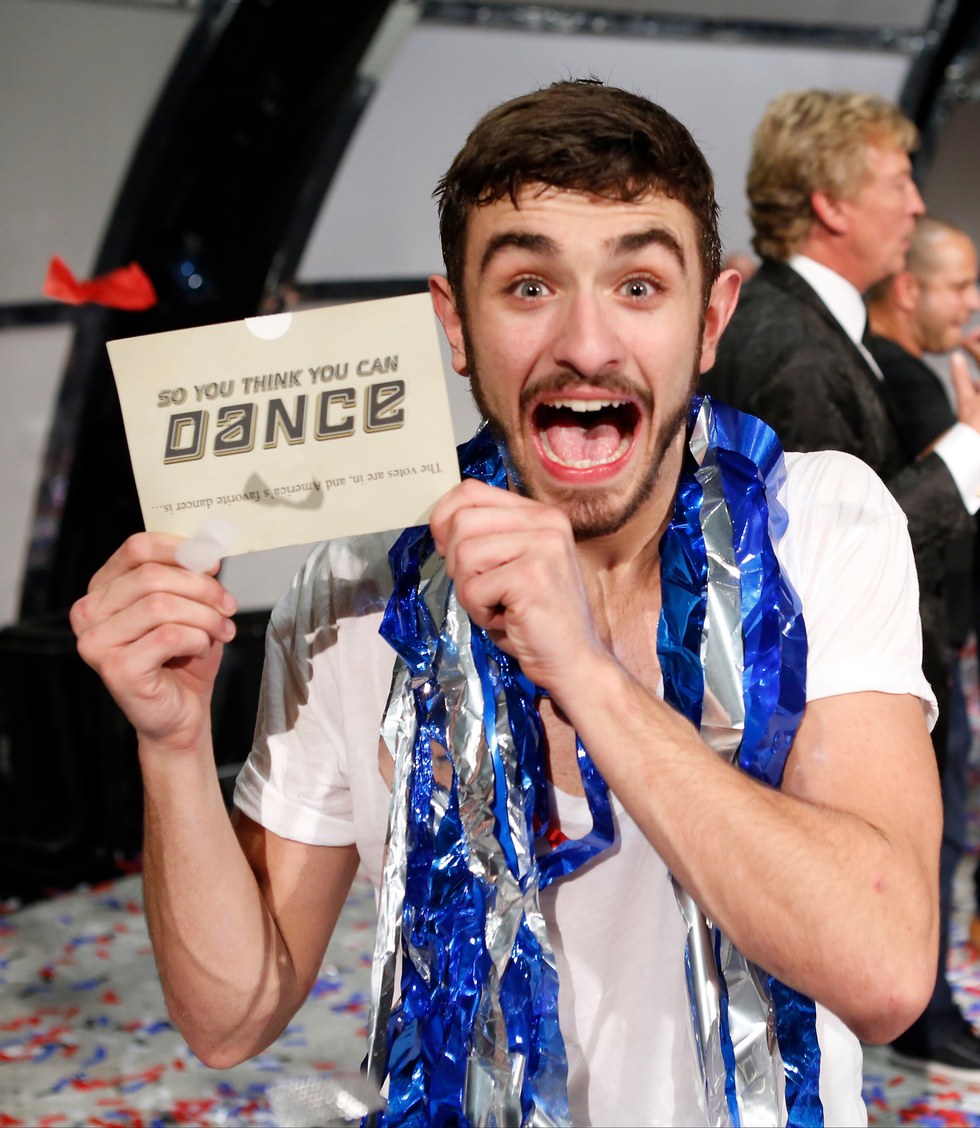 Ricky Ubeda!
(photo by Adam Rose/FOX)
1. Ricky Ubeda's moment of glory. From Dance Spirit Future Star winner to America's Favorite Dancer, 18-year-old Ricky Ubeda has grown into one heck of an amazing artist. We're so thrilled to celebrate his work and his spirit on the cover of our December issue, and we can't wait to see what awesome things he'll do next—that is, after dancing on Broadway in On the Town! Yay, Ricky!
Of course, we're sad to see Season 11 come to a close. Yet taking a cue from Nigel Lythgoe's on-screen and cross-network plug for #DWTS, we're happy dance won't be gone from TV too long—the ballroom competition starts September 15 on ABC! In the meantime, let us know what you thought of tonight's episode. And stay tuned for Dance Spirit's December issue. With Ricky on the cover, it's going to be an issue you don't want to miss. 
Arg, it's the toughest cut yet. And, is it just me, or is everyone starting to look a little bit tired? But on a positive note, once we're down to the Top 10, every vote will really, really count—and we'll all find out that it's possible to get just a little bit more obsessed. Here are my Top 5 moments from last night's episode of "So You Think You Can Dance."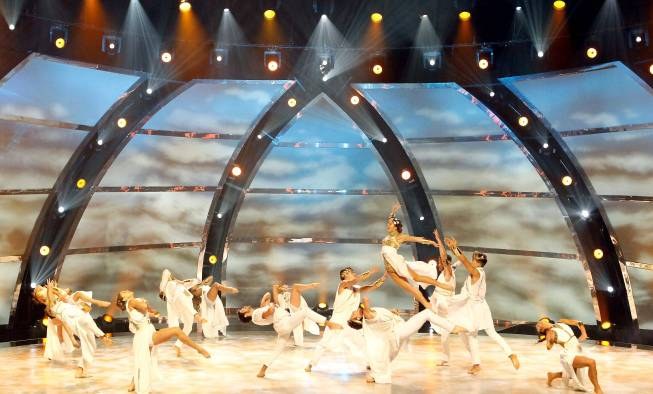 The Top 14 in Stacey Tookey's "Last Moment"
(photo by Adam Rose/FOX)
1) "Last Moment." You know we love Stacy Tookey. And I'm always a sucker for anything even remotely reminiscent of Greek goddesses. So, thank you, opening number, for putting those two great pieces together into one even better whole.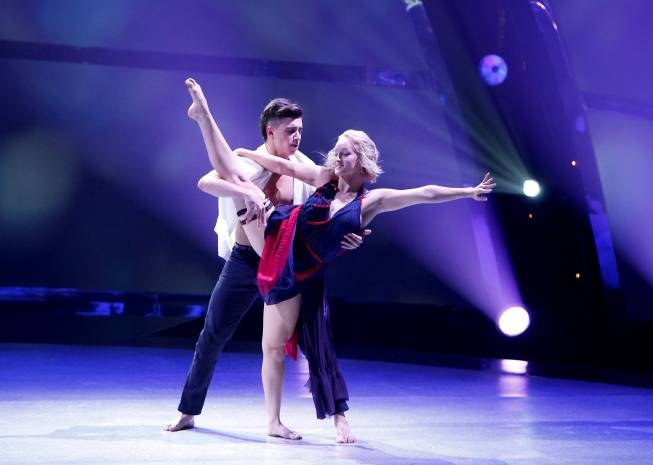 Rudy Abreu and Tanisha Belnap in "Seduces Me," choreographed by Mandy Moore
(photo by Adam Rose/FOX)
2) Mandy Moore's contemporary piece. Um, can you say commitment? Rudy and Tanisha completely abandoned themselves to Mandy's insane lifts, and the result was quite impressive. And as if that weren't enough thrill for one show, that throw (?) at the end of Travis' group piece, "Wave"? Ridiculous.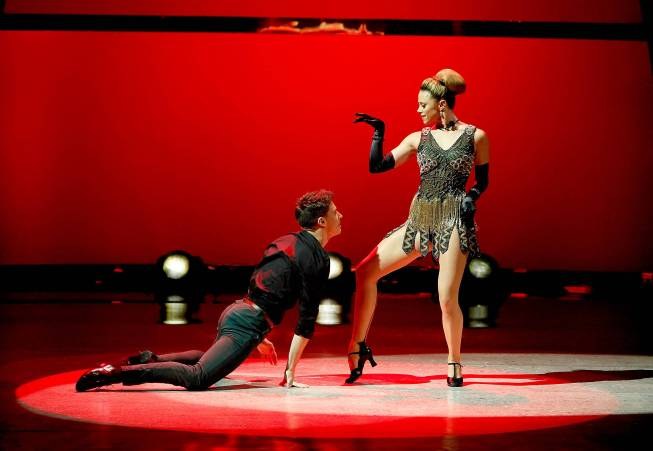 Teddy Coffey and Emily James in "From This Moment On," choreographed by Warren Carlyle
(photo by Adam Rose/FOX)
3) More Warren Carlyle Broadway! So maybe the judges didn't love Emily and Teddy in their "Kiss Me Kate" inspired Broadway number, but I sure did. And maybe I'm biased toward our former cover model, but I do think there's something to be said for a little bit of subtlety.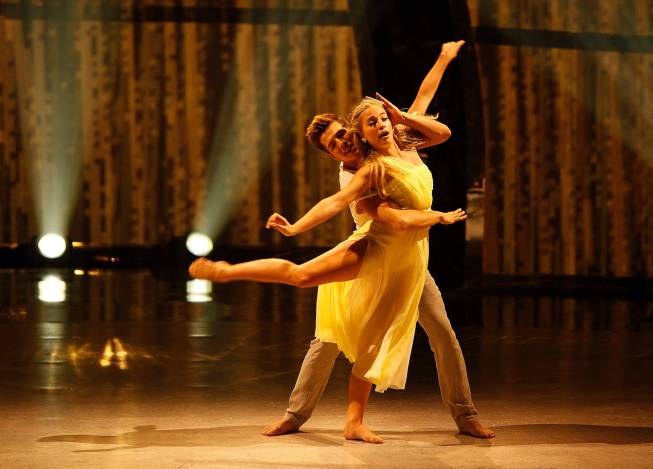 Casey Askew and Jessica Richens in "Like Real People Do," choreographed by Travis Wall
(photo by Adam Rose/FOX)
4) Travis Wall's "Like Real People Do." I called Jessica early, and I still think she has what it takes to win this thing. It was great to see her dance with Casey, and I think he's a partner who can not only keep up with her, but take her to the next level. And her solo! This girl's technique is beyond rock-solid.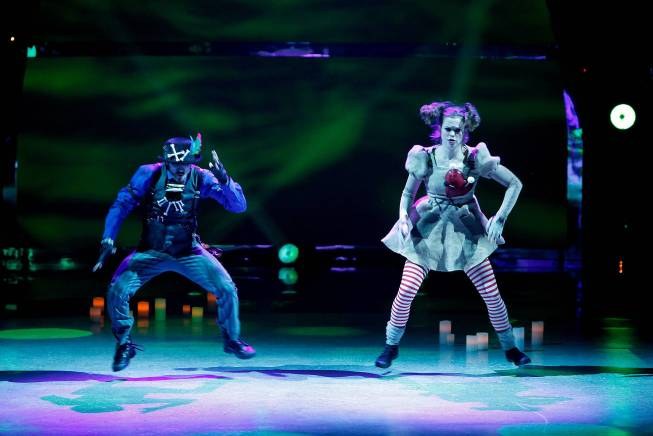 Ricky Ubeda and Valerie Rockey in "Turn Down For What," choreographed by Christopher 'Pharside' Jennings and Krystal 'Phoenix' Meraz
(photo by Adam Rose/FOX)
5) Valerie in "Turn Down for What." I'm going to be real and say that I just didn't like Pharside and Phoenix's music (hello, overplayed song!) or costume choices, but that doesn't stop me from thinking that Valerie's weirdo-split-puppeteering thing was AWESOME.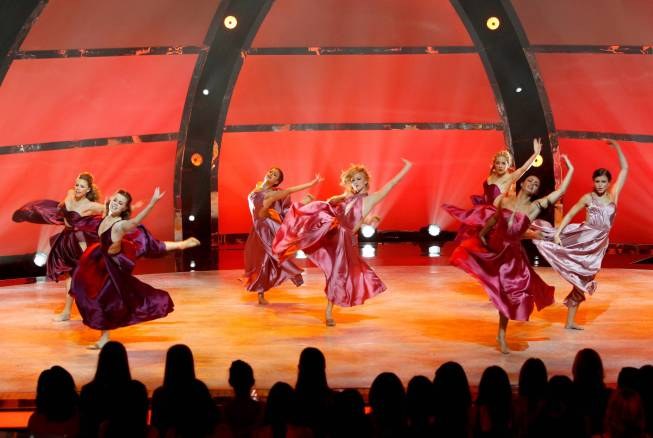 The Top 7 girls in Mandy Moore's work, "My Immortal"
(photo by Adam Rose/FOX)
It's so sad to see Serge, Carly, Emily and Teddy go home, though I'm excited to see Casey and Jessica go on to the next round. This far along in the competition, it's not really about talent—everyone is just so good, so it's hard to compare dancers. Like the judges said about the women's group number: You can't single anyone out.
But the dancers do start to stratify based on their ability to inhabit each choreographer's vision, as well as their ability to deliver week after week. What did you think of last night's episode? Did the right people get sent home? Let us know in the comments, and come back here next week for our recap of the best episode yet—when the Top 10 perform!
"So You Think You Can Dance" isn't wasting any time this season. Not only did the 20 contestants get only eight seconds each to introduce themselves to America, but there were roughly zero seconds of unnecessary banter between segments during Season 11's first live episode. (Serious dancers, rejoice!) So to take a page from everyone's favorite show, let's just get right down to last night's top five highlights: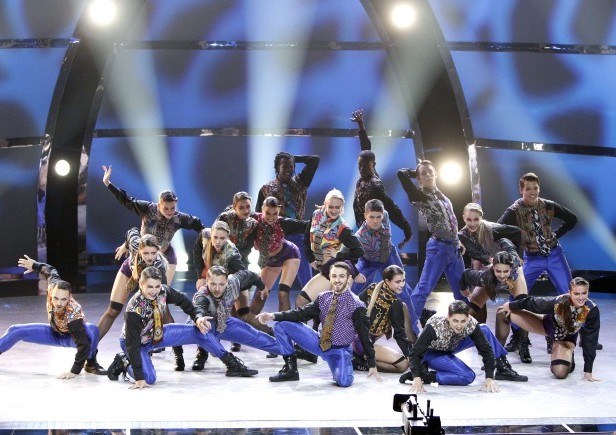 Sonya Tayeh's Stalker Ha
(photo Adam Rose/FOX)
1. The caliber of choreography. Sonya Tayeh kicked off the night with a group routine that felt like Madonna's "Vogue" meets Jim Carey's The Mask. Stalker Ha was not my fave from Tayeh, but the show kept moving right along, with pieces from choreographers including Travis Wall, Stacey Tookey, Christopher Scott, Louis Van Amstel and tapper Anthony Morigerato. Let's just say it was a BIG name kind of night.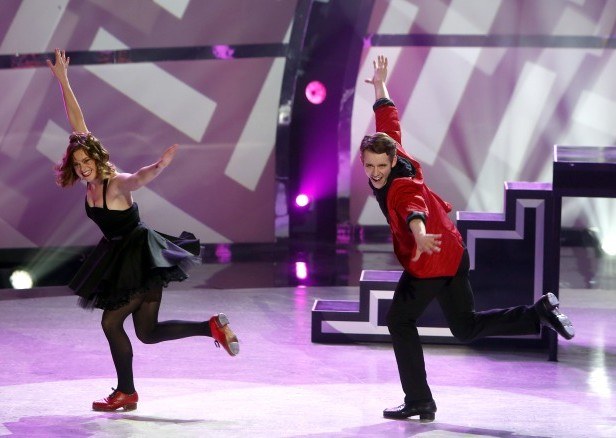 Valerie and Zack in Sing
(photo Adam Rose/FOX)
2. The tappers. Zack and Valerie channeled stair-dance legend Bill "Bojangles" Robinson in the best tap routine the show has seen yet. Choreographed by Anthony Morigerato, Sing featured rapid-fire footwork, amazing showmanship and nearly perfect unison. These two dancers certainly have a ton of charisma, and I hope they get a chance to bring it in other styles, too.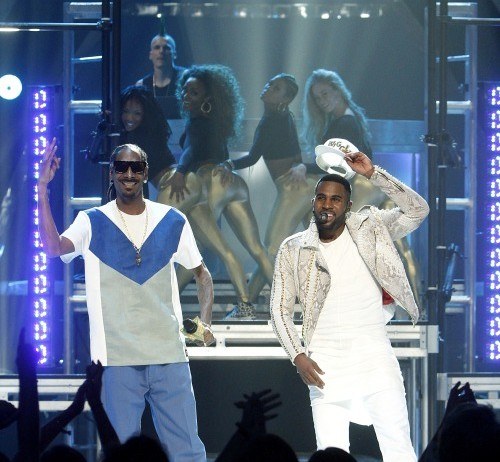 Jason DeRulo (right) performs "Wiggle" with Snoop Dogg
(photo Adam Rose/FOX)
3. " What you gonna do with that big fat butt?" Dear guest judge (and musical performer) Jason Derulo: You may love dance, and you may know dance, but those lyrics...oy. In other news, 42-years-young Snoop Dogg made an appearance during Derulo's "Wiggle," and that did not disappoint.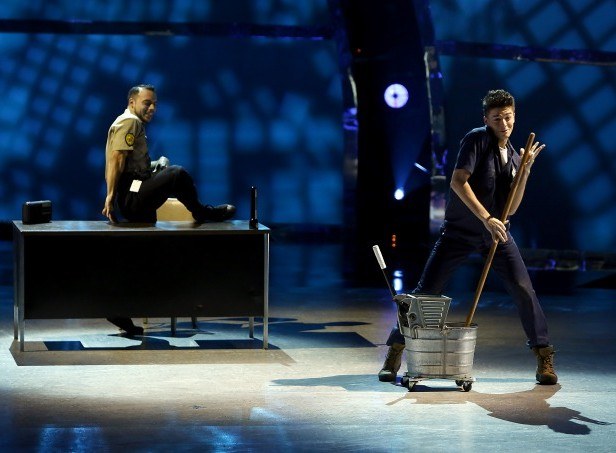 Emilio and Teddy in Nightshift
(photo Adam Rose/FOX)
4. The mop-and-bucket hip-hop routine. It's evident that choreographer Christopher Scott has a knack for storytelling (see: every LXD episode he crafted), and his routine for Emilio and Teddy was no exception. I also loved that Scott's Nightshift evoked Gene Kelly's dance break in the 1943 film Thousands Cheer. Haven't seen it? Take a look below. It's supremely amazing, and I can so see Teddy in a remake:
5. Meredith Monk's "SYTYCD" debut. Move over, 1960s Judson Dance Theater: There's a new postmodern contemporary choreographer around, and her name is Sonya Tayeh. Nigel Lythgoe said that Tayeh's piece, set to Meredith Monk's "Vow," took the show to "another level entirely." Jessica and Ricky brought the audience to complete silence. Then? An eruption of cheers and a giant standing ovation. It was pretty awesome.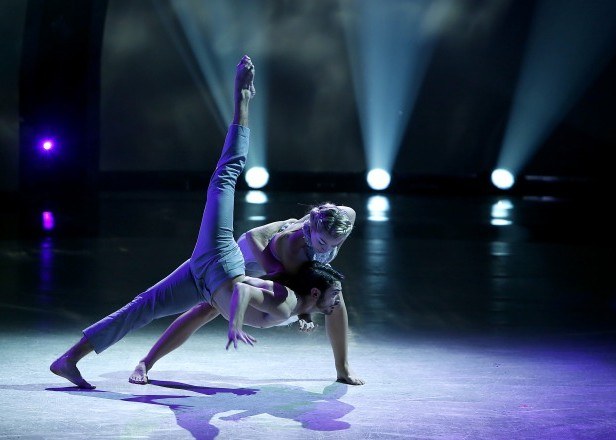 Jessica and Ricky in Tayeh's Vow
(photo Adam Rose/FOX)
I, for one, can't wait to see more from these talented dancers. Be sure to cast your vote online for your favorites, and come back here next week to find out which dancers didn't make the cut. And if you want to enter the sweetest sweepstakes EVER (the prize is a trip to watch the "SYTYCD" finale episode live, in person!!), click here.
Last night brought us round three of "SYTYCD" Season 11 auditions, a two-hour smorgasbord of delectable dancers that totally renewed my faith in the show. Confession time: I was a tad disappointed with the level of talent we saw during the first two episodes. I'd even started to wonder if the "SYT" talent pool might be drying up. But tons of auditionees totally knocked my socks off last night, and from the looks of the in-between-featured-dancers montages, there were dozens more impressive hopefuls we didn't even get a good look at. Plus, lovely American Ballet Theatre soloist Misty Copeland came to Philly to guest-judge a round of auditions. Great dancers evaluating other great dancers? Yes. Yes please. (And continued kudos to the producers for celebrating the standouts rather than bullying the not-so-greats.)
Without further ado, here are my Top 5 moments from the episode:
1. #TeamBallroom was in the house... Whoa, you guys: The level of ballroom talent this season is staggering. First up were partners Serge (a Season 10 audition vet) and Alla, who, despite the romantic awkwardness between them—that "will you be my girlfriend" post-performance stunt was cringe-inducing—burned up the floor with their cha-cha. Next we saw Marlena and Armen (another Season 10 auditionee, perhaps best known as the guy who dropped Malece on her head); thankfully, their intense chemistry seemed totally real. Finally, there was Landon, my new favorite ever. With his extremely pinchable babyface, he looks like the most unlikely ballroom dancer in the world—and yet boy can work those hips. It didn't hurt that his partner was Season 10 ballroom favorite Jenna (whom Nigel promptly asked to return as an All-Star, of course).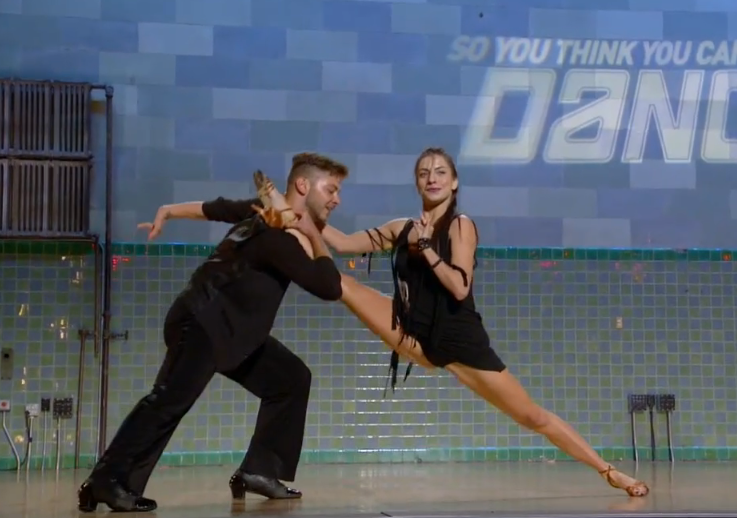 Alla and her LEGS and Serge and OH MY GOSH ALLA'S LEGGGGS
2. ...and so was #TeamBallet. The ballerinas came out to play last night! I was thrilled to see Jourdan Epstein, one of my favorite members of Complexions Contemporary Ballet, nail her powerful solo. (Hey, Complexions co-directors Desmond Richardson and Dwight Rhoden—does this mean we can expect to see you back on the show this season? SAY YES.) And I fell in love with Amir, the "funky ballerina," who, despite the small holes in her technique, showed so much charisma in her eclectic pointe piece to Beyoncé's "Flawless." Also, jeez louise, super-duper props to you ladies for dancing on pointe on waxed wooden floors, a.k.a. ice.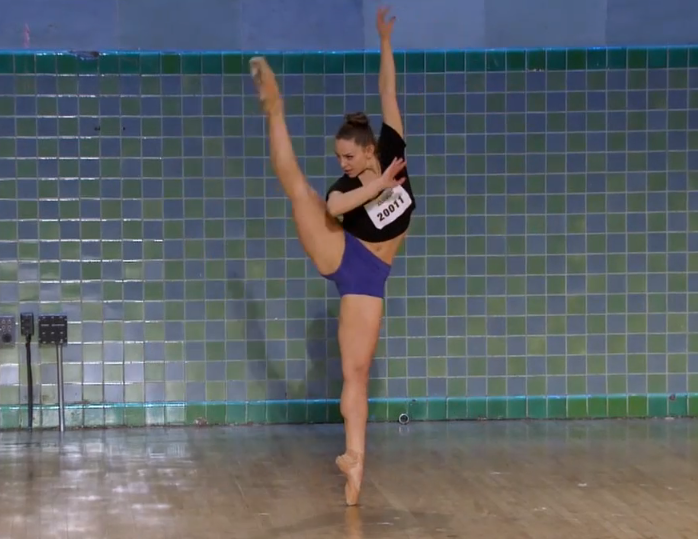 Jourdan Epstein being beautiful, as she does
3. Johnny Waacks came back! I couldn't get enough of Johnny during his Season 9 audition, when he introduced the judges to the art of waacking. (A sidenote for you, judges: Waacking is amazing and has been around for literally decades, so A. you should really know what it is by now and B. you should really, really, really stop giggling and making dirty jokes every time someone brings it up. K? Thanks.) This time around, Johnny rocked an incredibly fabulous skirt and waacked to WHITNEY HOUSTON and the world was filled with flowers and unicorns and happiness. Dance gods, hear my prayer: Please let this man make it through to the Top 20.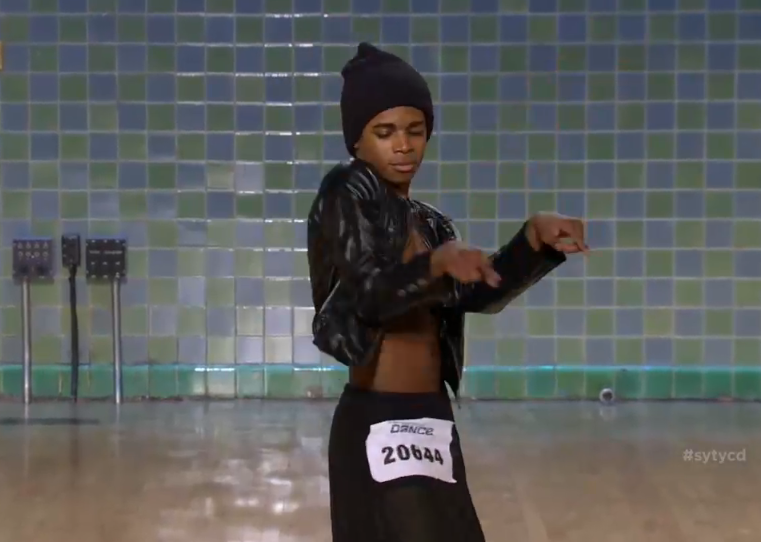 Get it, Johnny.
4. J-4 became the new frontrunner for the winner of "SYTYCD" Season 20. He's 9 going on "18 and a half," in his words, and he is just the cutest, most talented little b-boy. Naturally Nigel called Cyrus and Fik-Shun up onstage to freestyle with him, and while I'm getting a little tired of seeing past contestants hogging the spotlight, it was, I admit, a priceless moment. See you in nine years, J-4!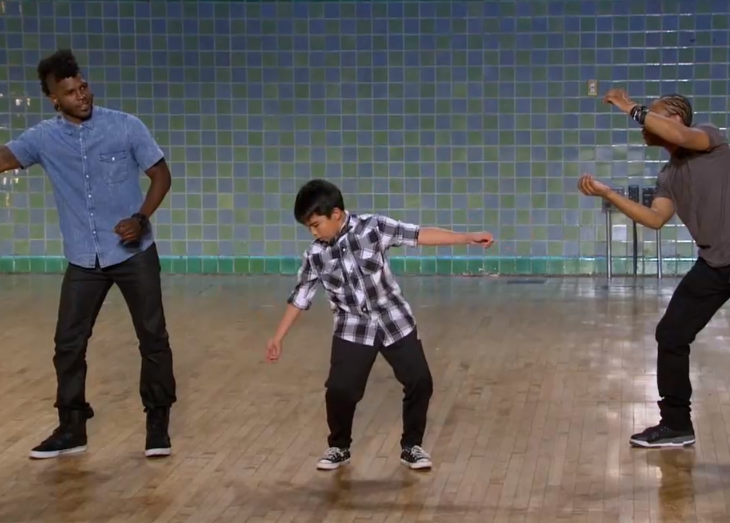 Never let those big kids steal your thunder, little guy.
5. We heard some truly powerful stories. Sometimes I get frustrated when audition episodes focus on dancers with tragic pasts. There's an exploitative quality to that kind of thing that makes me vaguely uncomfortable. But last night, the stories we heard were so moving that I repeatedly found a strange, watery substance leaking from my hard, cynical eyes. Contemporary dancer Bridget lost her father in a car crash when she was just 12; her last memory of him is the two of them watching "SYTYCD" together, and him telling her, "If you follow your dreams you can get there one day." Krumper James was shot in the knee and nearly lost his leg, which gave him a new appreciation for life and dance. Shy, gentle Stanley lost his mom when he was 4, and was raised by a friend of hers after nobody from his father's side of the family claimed him. (That weird eye-liquid—it was just pouring out of me during his segment.) A beautiful technician, Stanley was also able to channel the hurt and anger he's felt in the past into an astonishing, "creaturelike" solo.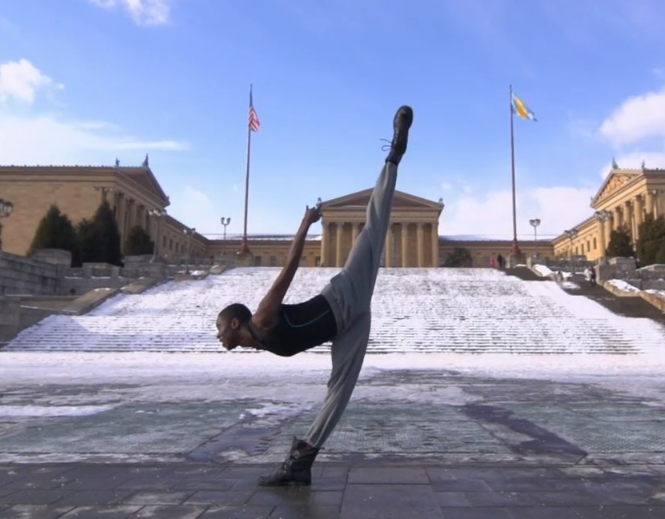 Stanley is absolutely one of my early favorites for the Top 20.
What did you guys think? Let us know in the comments—and come back next week, same time, same place, for our recap of the final auditions episode. We're heading to Atlanta, and from the looks of the preview footage, things are about to get real intense, y'all.
Dec. 21, 2013 07:00AM EST
Want to be the "So You Think You Can Dance" Season 11 champion? Your opportunity starts now!
(Or, to be more precise, January 13.)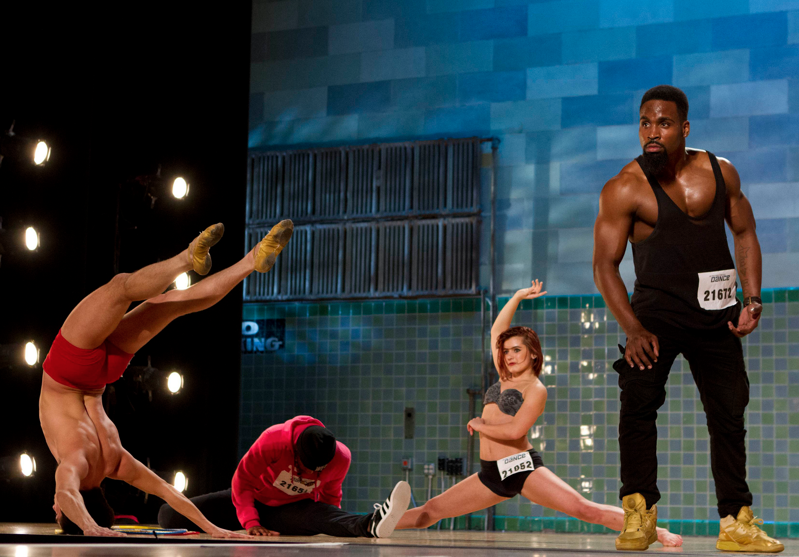 You could be next! (Adam Rose/FOX)
That's right: It's "SYTYCD" audition time, and this year the show is traveling to Atlanta, New Orleans and L.A. in search of America's next favorite dancer. Here are the details:
Atlanta, GA
Monday, Jan. 13
Fox Theatre
660 Peachtree St. NE
Atlanta, GA 30308
New Orleans, LA
Friday, Jan. 31
New Orleans Ernest N. Morial
Convention Center
900 Convention Center Blvd.
New Orleans, LA 70130
Los Angeles, CA
Sunday, March 23
Orpheum Theatre
842 Broadway
Los Angeles, CA 90014
Registration begins at 8 am at each location. Click here for more details—and merde, y'all!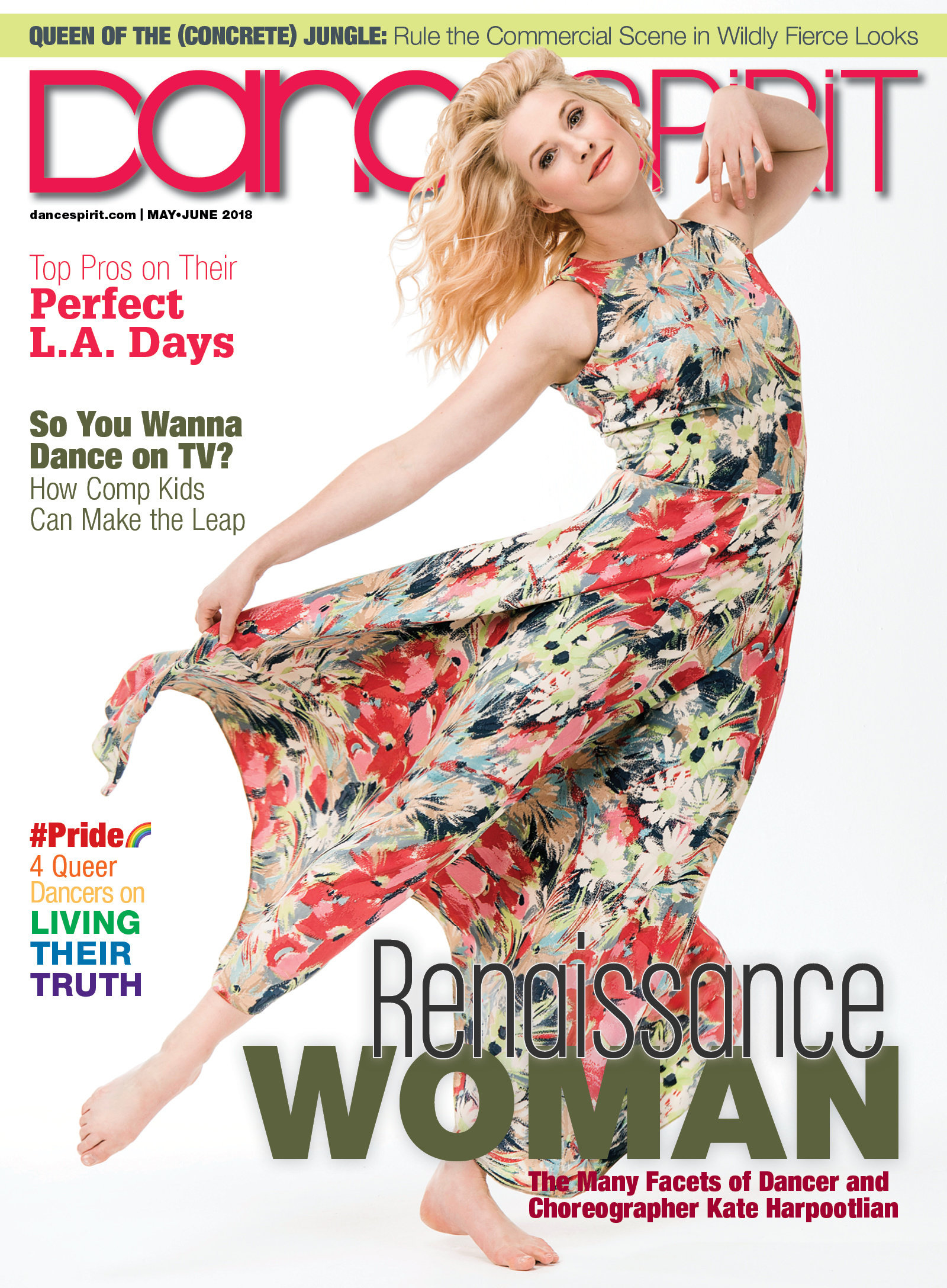 Get Dance Spirit in your inbox