Mar. 23, 2017 08:25AM EST
They're here! They're here! The Olympics are FINALLY HERE!
OK, yes, fine, the Sochi Games officially started yesterday. But tonight we'll get to see the splendiferous opening ceremony. And that makes it all so much more official.
The ceremony is also an opportunity for some pretty serious dancing. (NBC: Let's actually air the dancing this time, OK? Nobody wants a repeat of the London dance debacle.) And the choreographic mastermind behind tonight's sure-to-be-showstopping spectacle is actually a familiar face: Broadway's Daniel Ezralow, best known for his work on Spider-Man: Turn Off the Dark.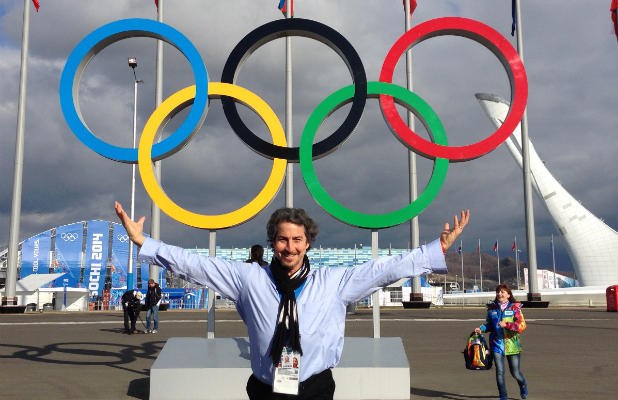 Ezralow strikes a pose in Sochi (photo via thewrap.com)
Ezralow told People that he'll be using about 80 professional dancers and hundreds of volunteers to create a performance about "20th-century Russia." Here's the interesting thing: Though his grandfather fled Russia in 1905, Ezralow is pretty far removed from the country these days—he lives in L.A. So we're curious to see what kind of cultural-fusion choreography he's come up with. (We're picturing Bolshoi ballerinas flying through the air, Spider-Man-style...which actually sounds kind of awesome, right?)
Tune in to NBC tonight at 7:30 to see the show!
Yesterday, we said goodbye to what was perhaps the most dance-tastic Olympics of all time. And just like the somewhat cute (and somewhat creepy) Sochi Bear, we feel like shedding a single tear: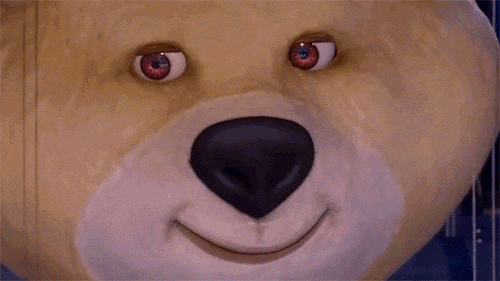 (via thebiglead.com)
Mmk, we're done moping, we promise. Now let's talk about last night's closing ceremony. Just like the ceremony that opened the games, this event did not disappoint on the dance front.
We got more beautiful performances by Bolshoi and Mariinsky dancers: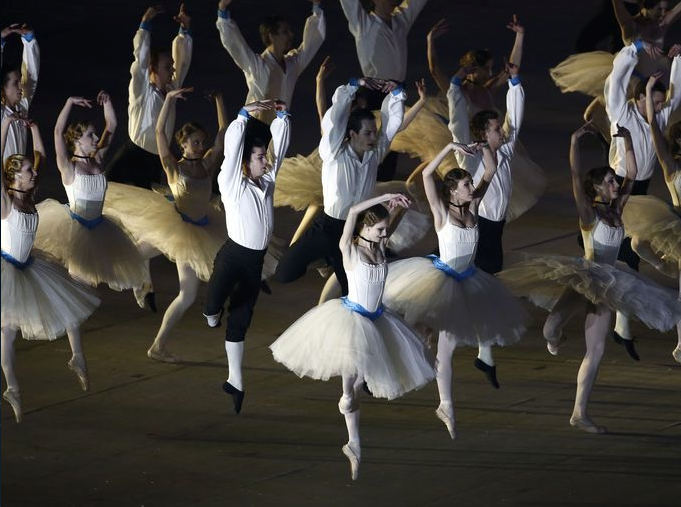 (Photo by Rob Schumacher/USA TODAY)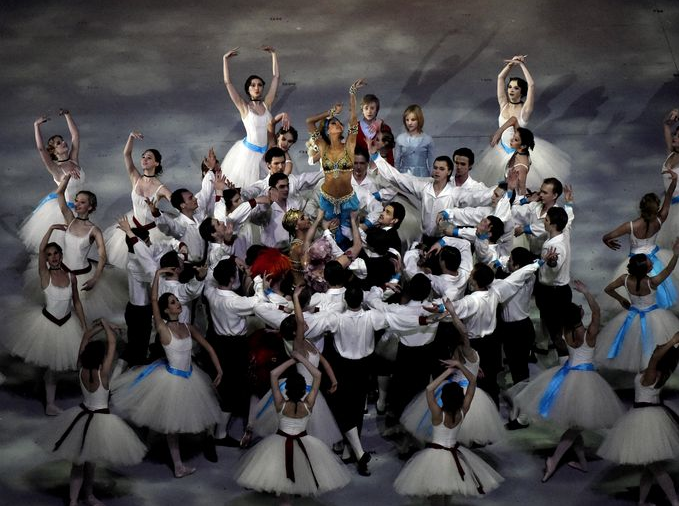 As pretty as a painting. It almost looks like a Degas, doesn't it? (Photo by Richard Mackson/USA TODAY)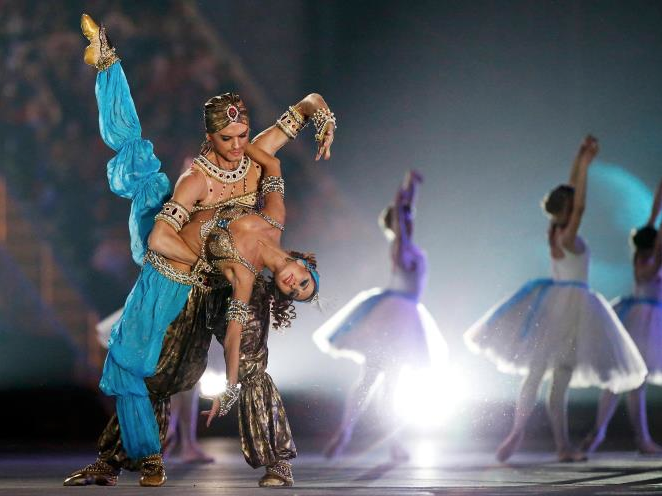 Those costumes... Can we be her please? (photo by Lucy Nicholson/Reuters)
We got some aeriel dance (from helium-filled clouds, naturally...):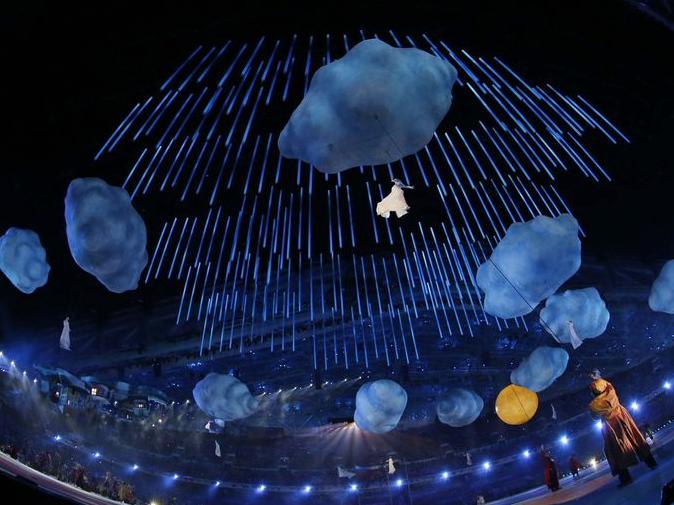 Pretty psychedelic, huh? (photo by Jeffrey Swinger/USA TODAY)
And we got some circus performers: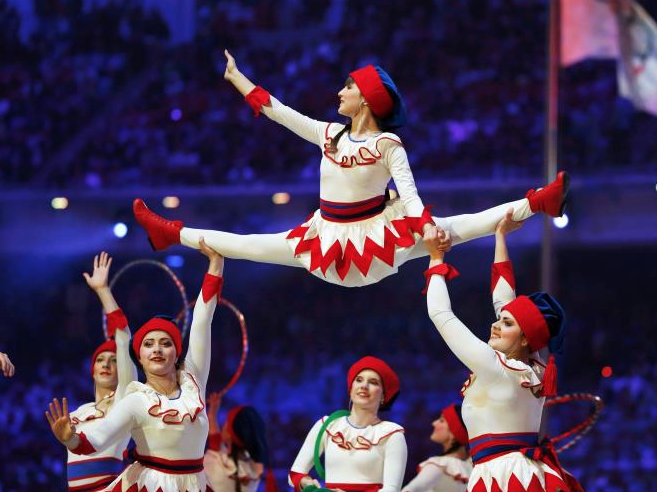 OK, so it's not technically dance, but we're counting it—because we can. (Photo by Lucy Nicholson/Reuters)
But the most talked-about moment of Sochi's closing ceremonies involved a touch of dance humor. You see, during Sochi's opening ceremony, there was a technical difficulty. Five snowflakes that were supposed to explode into the five Olympic rings ended up looking like this: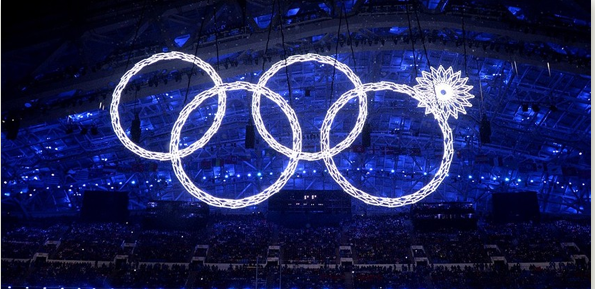 The little snowflake that couldn't... (Photo by Robert Deutsch/USA TODAY)
But instead of hoping that everyone would forget about the mishap, Sochi's creative director Konstantine Ernst made sure everyone remembered, enlisting the help of 700 very sparkly dancers to recreate the incomplete Olympic ring formation: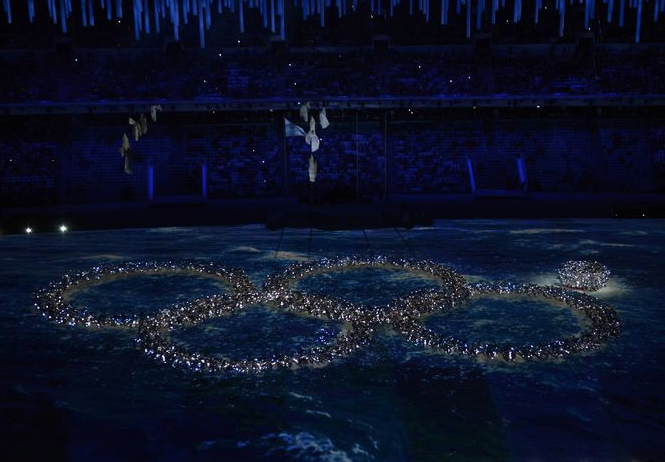 (Photo by Richard Mackson/USA TODAY)
But then, in an act of glorious redemption, the fifth ring swirled open! (Click here to watch a clip of the big moment.)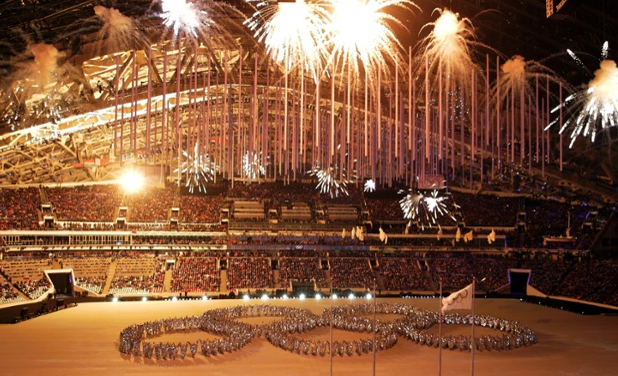 (Photo by Gregorio Borgia/AP)
Kudos, Russia. That was pretty darn funny.
Fingers crossed that the PyeongChang 2018 Winter Olympics will bring us just as much (if not more) dance. Gangnam Style, anyone?? We can dream.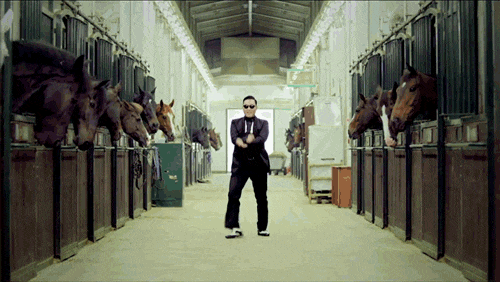 (via dailypop.in)
What do Kristi Yamaguchi and Evan Lysacek have in common?
Let's see: They're both American figure skaters. They've both won an Olympic gold medal for their performance in singles (Yamaguchi in 1992 and Lysacek in 2010). They're both currently enjoying a pressure-free visit to Sochi...
Oh, and they both beasted "Dancing with the Stars." Yamaguchi took home the coveted mirror ball trophy in Season 6, while Lysacek placed second to Nicole Scherzinger (he was robbed!) in Season 10.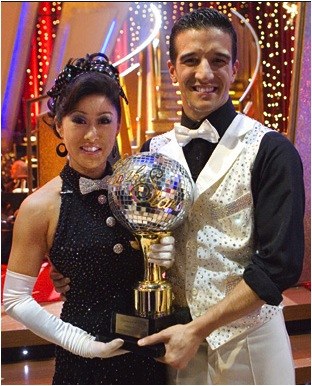 Kristi Yamaguchi and her partner Mark Ballas (photo by Kristy McNeal/ABC)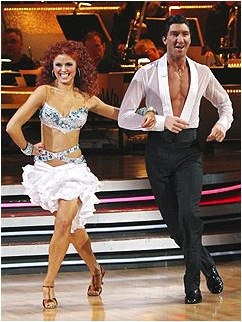 Evan Lysacek and his partner Anna Trebunskaya (photo by Adam Larkey/ABC)
But "DWTS" isn't only for the figure skaters. Speed skater Apolo Ohno snagged the Season 4 trophy and gymnast Shawn Johnson won Season 8. (And there are over a dozen other Olympians who have made their way to the "DWTS" stage.)
This week, Entertainment Tonight caught up with Yamaguchi and Lysacek in Sochi to ask them the big question: Who will be the next "DWTS" Olympians?
Here's what they had to say:
Which Olympian would you like to see on the "DWTS" stage?
Feb. 13, 2014 11:25AM EST
Let's begin by saying that luger Kate Hansen is, indisputably, the Dancing Queen of the Sochi Olympics. But she's not the only Olympian boogying her way through the games: U.S. bobsledder Jazmime Fenlator is giving Hansen a run for her money.
Yesterday, Jazmine's teammate, Lolo Jones, posted this Vine of Jazmine in a pretty intense dance-off with a member of the Jamaican bobsled team:
Leave it to dance to bring Olympic competitors together! Also, can we live in the Olympic Village, please? Looks like we'd fit right in.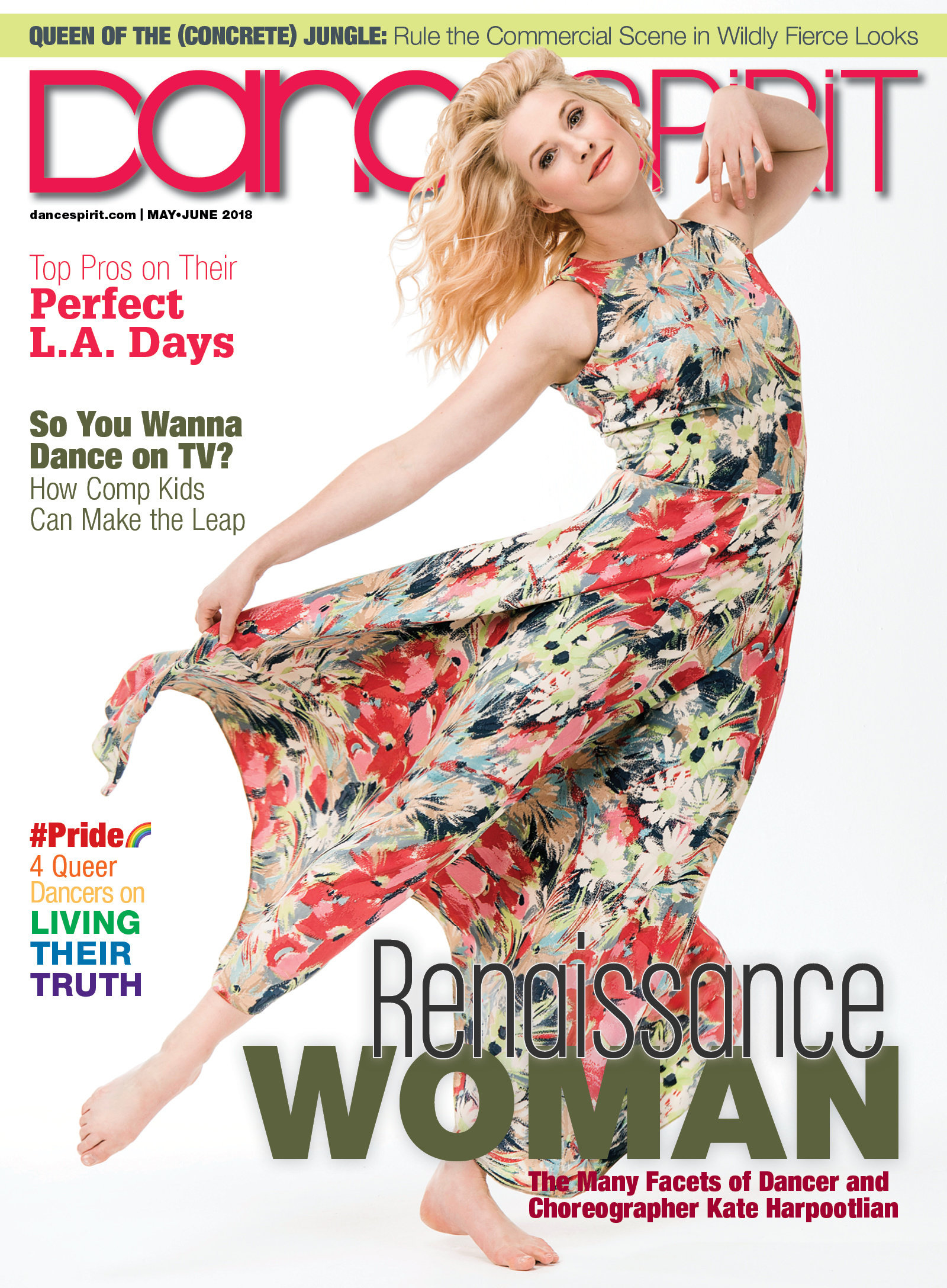 Get Dance Spirit in your inbox