May. 03, 2018 11:22AM EST
Aaron Tveit! Chandeliers! Mysterious fog! SWOON. (via YouTube)
How excited are you for the musical version of Moulin Rouge!, choreographed by Sonya Tayeh and set to begin a pre-Broadway run in Boston next month? 💃💃💃 excited?
Well, you'll be 💃💃💃💃 excited once you see the very swoon-y new trailer for the show, starring the very swoon-worthy Aaron Tveit (possibly the only person who could make us forget about Ewan McGregor's Christian). And you'll be 💃💃💃💃💃💃💃💃 excited after seeing the full cast list—because it includes a ton of talented dancers.
Dance News
Mar. 23, 2017 09:29AM EST
(Before we begin—have you heard that we're giving away tickets to the "So You Think You Can Dance" season finale?! GO. ENTER. NOW.)
Wow. "SYTYCD" Season 11 is going to be pretty darn spectacular. This week, we watched 157 dancers travel to L.A. to duke it out for a spot in the Top 20. Guest judges this week included tWitch, Tara Lipinski, Adam Shankman and ballerina Irina Dvorovenko. It was pretty hard to know who would advance and who would be sent packing—the level of talent was just that high. There were also A LOT of cuts: Dancers had to make it through seven rounds, and there were even a couple dance-for-your-life performances. I'm not sure how the show's editors managed to get the entire week of callbacks into one jam-packed, action-filled episode—but they did. Here are my top five moments from last night:
1. Cameron. OK, OK, he's not a competitor, he's a newborn. But he was definitely part of one of my favorite "SYTYCD" stories of all time: Steven, a phenomenal hip-hop dancer from New Orleans, got news that his girlfriend had gone into labor right as callbacks began. Obviously, Steven was a little distracted. I mean, THERE WAS A BABY ON THE WAY. Somehow he managed to pull it together for the first few rounds…and then, Cameron arrived! Steven didn't make the cut after Sonya Tayeh's choreography, but I think he's already won, regardless.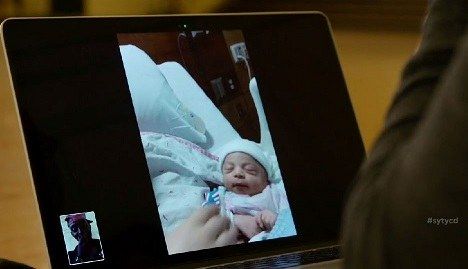 Awwwwwwwww
2.  Jaja, the red-headed wildcard. So, OK, she didn't make Top 20. But to see this girl go from crazy krumper to slinky ballroom dancer just made me smile.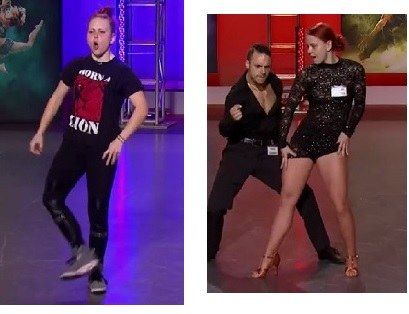 Let's hope Jaja auditions again next year. I know I'd love to see more of her transformations.
3. All the awkwardness. First, there was contestant Amanda's, um, hiccup, when she said she felt lucky to have Marcquet as a hip-hop partner because, duh, he's there for hip hop. Well, sorry Charlie, he's a ballroom expert, and you've just learned what happens when you assume things—on national TV. Oops! (Disclaimer: In Amanda's defense, Marcquet can do it all—amazingly. My prediction? Top 4, easily.)
Next, we said goodbye to poor contestant Christopher's front tooth. During the ballroom routine rehearsals, Chris got smacked in the face by his partner's elbow. She lost quite a bit of skin and blood, and he lost half a tooth. OUCH.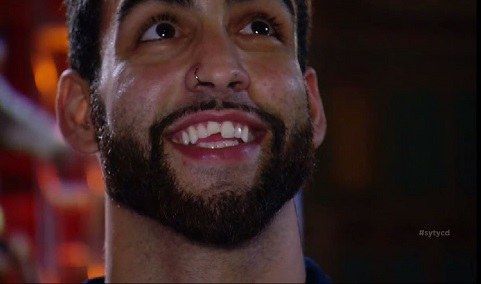 Thankfully, the judges were kind to this (partially) toothless wonder of a dancer. He made it through the ballroom round.
And finally, did anyone else feel just a little guilty for laughing at the judge's nasty comments during the group choreography round? Over the first four episodes this season, we've applauded the judges for not berating the auditionees who gave sub-par performances. Apparently, though, their snide remarks have been brewing, and after One Love's group debacle, there was a firestorm of snark. My favorite zinger came courtesy of Adam Shankman: "I see you got your routine from those children on 'Dance Moms.' " BOOM, roasted.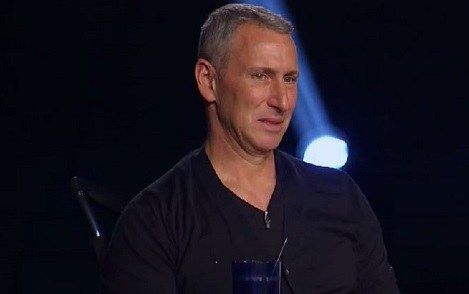 This face.
4. The surprise endings. A lot of our favorites from the audition rounds didn't make it. This week, we unfortunately—and unexpectedly—bid adieu to Trevor Bryce, Marie Poppins, Megan Marcano, Erik "Silky" Williams, and DS cover beauty Kamille Upshaw.
5. The TOP 20, REVEALED! Without further ado, may we present—in the order they were introduced during the show's credits—the 20 candidates vying to be America's Favorite Dancer: Malene, Zack, Emily, Serge, Carly, Emilio, Tanisha, Stanley, Valerie, Nick, Bridget, Marcquet, Jacque, Rudy, Brooklyn, Teddy, Jessica, Casey, Jourdan and Ricky. Congrats, dancers! We can't wait to see what you bring this season!
What did you guys think? Are you happy with this season's Top 20? Was anyone sent home unfairly? Let us know in the comments—and check back here next week for our recap of the first live episode!
Dance News
Mar. 23, 2017 08:45AM EST
Cole Horibe and Chehon Wespi-Tschopp (aka "Cx2") have a lot in common: They were both on "So You Think You Can Dance" Season 9, they both dance with incredible technique and masculinity and they're both complete goofballs.
So it's no wonder these two developed an adorable friendship. If you want a cuteness overload, check out their video, Cx2 NinjaBallet, where they document their "NinjaBallet" training. (Chehon is supposed to be helping Cole with his technique while Cole teaches Chehon some ninja moves, but it basically dissolves into a debate about whether jedis or ninjas are cooler—love these guys.)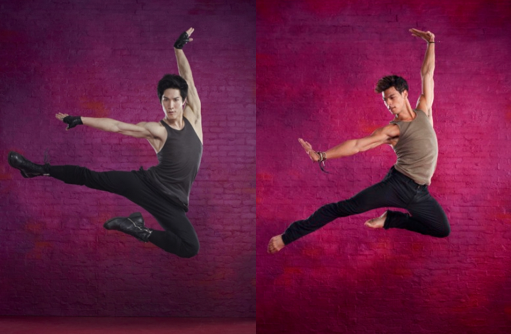 Cole (left) and Chehon (photos by Mathieu Young/FOX)
But we're not here today to talk about Cx2's goofy side. Instead, we want to talk about a Chehon's new video—which he directed and filmed himself—introducing us to Cole's Bruce Lee persona. This video is epic, guys. It shows off everything we love about Cole: His flashy martial arts tricks, his simultaneously graceful and powerful movement, his intensity, his technique...
Just watch—you won't regret it:
Huge kudos to Chehon for his cinematography skills—as if being a freakishly gorgeous ballet dancer wasn't enough talent for one guy!
(The off-Broadway production, Kung Fu, featuring Cole Horibe as Bruce Lee, runs until April 6, 2014, at The Irene Diamond Stage at The Pershing Square Signature Center in NYC. Get your tickets here!)
Dance News
Mar. 23, 2017 08:18AM EST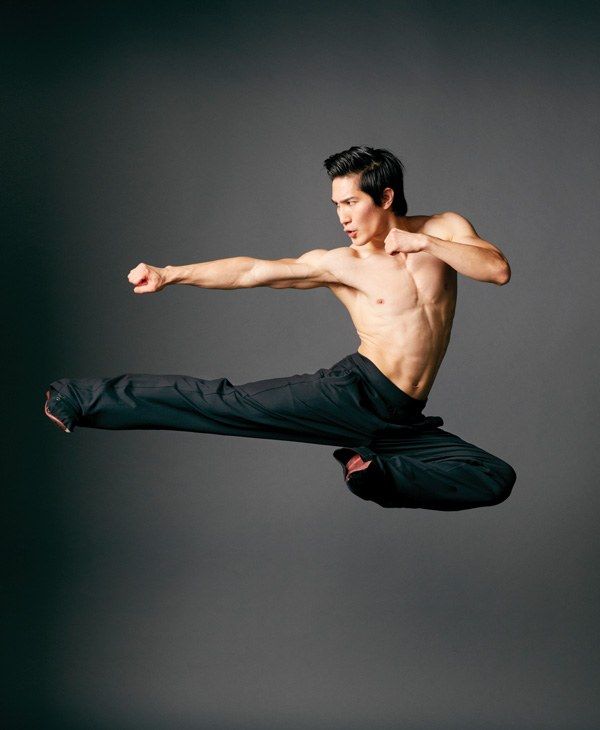 (Photo by Gregory Constanzo)
Cole Horibe first made his mark on the dance world on "So You Think You Can Dance" Season 9, where he showed off his unique "martial arts fusion" style. But Horibe actually grew up dreaming of a future as an actor. Now, he gets to combine his three passions—martial arts, dance and acting—for the role of a lifetime: martial arts legend Bruce Lee in the off-Broadway play Kung Fu. Dance Spirit chatted with Horibe about this exciting career step. —Rachel Zar
Dance Spirit: How did you get the part of Bruce Lee?
Cole Horibe: Kung Fu writer David Henry Hwang had been looking for an actor to play Bruce Lee. Then his wife saw me on "SYTYCD," where I referenced the fact that I was an aspiring actor. They reached out, and I sent in a video audition. They brought me to NYC for callbacks, and I got the part!
DS: "SYTYCD" choreographer Sonya Tayeh is creating the movement for the show. What's it like working with her again?
CH: It's fantastic. I loved working with her on "SYTYCD." We have similar spirits, and we work well together. As a "SYTYCD" choreographer, Sonya was so good at catering to contestants' strengths, and that's what she's doing with me now.
DS: What's the choreography like?
CH: It's a mixture of martial arts and dance, but it's not like what I auditioned with on "SYTYCD." My style on the show was contemporary dance with a martial arts flavor. This is more martial-arts–based jazz or Broadway-style dance. There's a fight scene Sonya choreographed that I love—it's a father/son epic showdown, and we battle each other with staffs. It's really interesting.
DS: Are you a big Bruce Lee fan?
CH: When I was a kid, I was a bigger fan of Jean-Claude Van Damme. As I got older, I realized it's because of Bruce Lee that people like Van Damme even have a market. Bruce Lee paved the way for martial arts in cinema. He's the one who came up with the whole concept of mixing martial arts—taking different styles and putting them together. That's something I've learned as a dancer and an actor, too. I pick and choose the things that work for me—and the things that don't, I leave behind. If I step back and think about representing Bruce Lee, this huge icon, it's a heavy responsibility.
Oct. 12, 2016 04:04PM EST
Sonya Tayeh's choreography journal (courtesy Sonya Tayeh)
A choreographer's notebook can be a very private thing. After all, it's where she crafts concepts, scribbles formations and documents her dancers' rehearsal processes before anything is ready to be seen by an audience. And while many artists use video cameras to record phrases and set movement on dancers, others choose to stick with good, old-fashioned pen and paper. Here, three choreographers give us a peek into their notebooks and explain just what their notes mean.
Dancer to Dancer