Mar. 23, 2017 06:52AM EST
From fairy godmothers to lions, witches and outrageous wardrobes, the Great White Way has something for everyone. Here's your guide to the greatest—and danciest—hits.
New & Noteworthy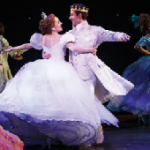 Cinderella (by Carol Rosegg)
Cinderella: You know that story where a dowdy (but beautiful) young girl meets her prince charming and gets to rock a pair of glass slippers? The first Broadway production of Rodgers and Hammerstein's musical has furiously fast onstage quick changes, a flying fairy godmother and two hilarious stepsisters.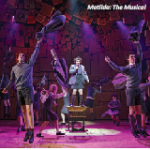 Matilda: The Musical (by Joan Marcus)
Matilda: The Musical: Roald Dahl's story comes to life as Matilda, the bookwormiest kid in her class, discovers she has supernatural powers, bringing the audience into a fun and mischievous world of imagination.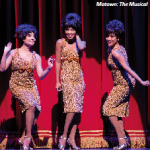 Motown: The Musical (by Joan Marcus)
Motown: The Musical: Think VH1's "Behind The Music," stage-style, in this awesomely soundtracked show about Berry Gordy, the man who launched the careers of Diana Ross, Michael Jackson and Stevie Wonder.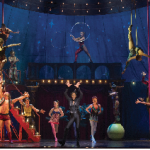 Pippin (by Joan Marcus)
Pippin: The circus comes to Broadway! Kind of. In this remake of the 1972 Bob Fosse classic, young prince Pippin embarks on a soul-searching journey—and director Diane Paulus has brought some acrobats along for the adventure. Expect tons of high-flying action on top of Chet Walker's Fosse-inspired choreography.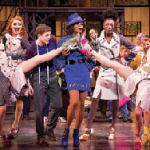 Kinky Boots (by Matthew Murphy)
Kinky Boots: A straight-laced shoemaker's son and a flamboyant cross-dresser team up in this ode to unexpected friendships. You'll love the chorus of dancing men in dangerously high heels belting Cyndi Lauper tunes, plus you'll learn an important lesson about acceptance.
The Classics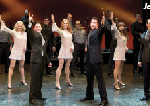 Jersey Boys (by Joan Marcus)
Jersey Boys: Learn how Frankie Valli & The Four Seasons hit the big time while dancing in your seat to the killer soundtrack, which includes hits like "Rag Doll," "Sherry" and "Can't Take My Eyes Off Of You."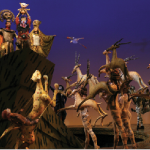 The Lion King (by Joan Marcus)
The Lion King: You already know the Disney story of Simba and his jungle buddies—and the Broadway version doesn't have a happier beginning (R.I.P. Mufasa). But the cast members in life-sized hyena, elephant and giraffe costumes will blow your mind. Hakuna matata!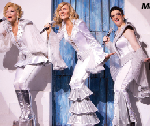 Mammi Mia! (by Joan Marcus)
Mamma Mia!: If you liked the Meryl Streep movie, you'll go dancing-queen–crazy for the original stage version, set to ABBA's greatest hits.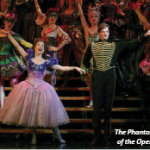 The Phantom of the Opera (by Joan Marcus)
The Phantom of the Opera: It's the longest-running show on Broadway and Act I ends with a bang (really): They drop a crystal chandelier from the theater's ceiling onto the stage!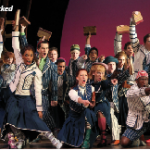 Wicked (by Joan Marcus)
Wicked: This show is consistently at the top of Broadway's "most likely to sell out" list, and for good reason: The sets and costumes are lavish, the flying monkeys will keep you on the edge of your seat and the heartfelt tale of how Elphaba and Glinda—the Wicked Witch and the Good Witch, respectively—grew up together just may get you to shed a tear.
Fun for the Whole Family…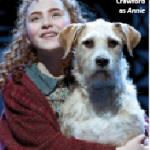 Lilla Crawford as Annie (by James Lapine)
Annie: An orphan girl meets her Daddy Warbucks, and suddenly it's not such a hard-knock life. The cast of cute kids—and a dog!—will get you singing along and beaming from ear to ear. After all, you're never fully dressed without a smile!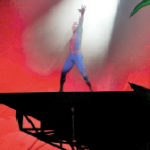 Spider-Man: Turn Off the Dark (by Jacob Cohl)
Spider-Man: Turn Off the Dark: High-flying adventure, a love story and an original score by U2's Bono and The Edge? Sold!
...or Not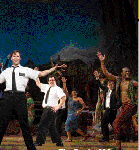 The Book of Mormon (by Joan Marcus)
The Book of Mormon: The F-bombs may fly at rapid speed, but the tap-dancing missionaries are adorable and Casey Nicholaw's choreography makes this 2011 Tony winner for Best Musical unforgettably fun. Just proceed with caution: The show, created by "South Park" masterminds Matt Stone and Trey Parker, isn't for the easily offended.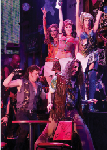 Rock of Ages (by Joan Marcus)
Rock of Ages: It's the ultimate jukebox musical that'll make you want to sing along—you just may not want to do so alongside your parents. The "small-town girl meets rocker boy" material is mostly PG, save for a few raunchy scenes involving a bathroom stall. We say take your girlfriends—or pas de deux partner!—instead.
Go for the Dancing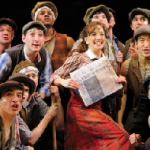 Newsies (by Deen Van Meer)
Newsies: Arguably the danciest show of them all, Newsies burst onto the scene last year to rave reviews and standing ovations (plus a DS cover story!). The boys in this cast jump so high, turn so fast and sing with such heart that you'll be tempted to leap onstage yourself. Hey, seize the day!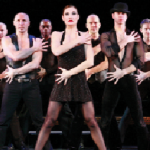 Chicago (by Paul Kolnik)
Chicago: It's sexy, it's scandalous—it's Bob Fosse on Broadway. You know the songs and you've danced your own version of the "Cell Block Tango"; now it's time to catch the fishnet-filled original.
Musical Theater
Mar. 23, 2017 04:43AM EST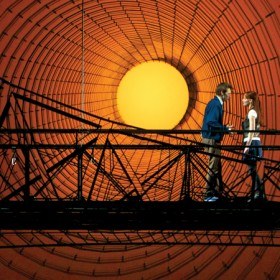 A scene from Broadway's Spider-Man: Turn Off the Dark. Before the show opened, the cast and crew took special, otherworldly precautions to ensure a safe, positive show. (Joan Marcus)
It's opening night of your big musical. You're warmed up, dressed and feeling confident—until your best friend visits you backstage. "Good luck!" she says as she gives you a big hug. You freeze. Oh no, you think. Isn't it bad luck to tell someone "good luck" before a show? You've never considered yourself a superstitious person, but suddenly you start thinking of counter-curses, like knocking on wood or spitting over your shoulder.
In The Producers, the cast sings the song "You Never Say Good Luck on Opening Night." Whether or not performers believe this, most avoid saying "good luck" and instead say "break a leg," a saying that comes from the 1600s, according to Broadway director and Producers choreographer Susan Stroman. "In Elizabethan times, when you took a bow after your performance, you bent your back leg," Stroman says. "So when they say 'break a leg,' it means take a very long bow."
Musical theater is full of superstitions and lore that date back to Shakespeare's day. But do dancers today still believe them? Read on to find out!
What Not to Do
By far, the most widespread theater superstition is that performers should never say the name of Shakespeare's play Macbeth in a theater. Instead, they refer to it as "the Scottish play." According to Joseph Whelan, theater history professor at Syracuse University, this comes from the original days of the play, when theatergoers believed in witches. "It was believed that the incantations the witches say in the play could actually produce bad spirits or work as a curse," he says. As the superstition goes, if anyone says "Macbeth" in a theater, terrible things will happen—no one involved in the show is safe.
Another superstition from Shakespeare's era is that no one should ever whistle in a theater. According to Whelan, shows at that time employed sailors backstage because they were experts at tying knots for stage rigging, and the sailors used different whistles to indicate when to raise and lower scenery. "So if you whistled backstage, you might get 700 pounds of sand dropped on your head," Whelan says.
Even though stage crews no longer communicate with whistles and most people no longer believe in witchcraft, these two superstitions have survived four centuries, and many theater professionals still follow them. "They're traditions that have been embedded in you since you were young," says Ellyn Marie Marsh, a swing in Broadway's Priscilla, Queen of the Desert. "You don't even know why you adhere to them—you just do," she adds.
"Out of respect for the people around me, I would never say 'Macbeth' in a theater," says Ari Loeb, dance captain for Spider-Man: Turn Off the Dark. "I personally don't believe in it, but I don't want to upset anybody. I saw an incident in a theater once where somebody was running around yelling, 'Macbeth! Macbeth! Macbeth!' And one of the actors got upset. Some people are really superstitious." Kate Roth, a NYC-based musical theater performer, adds, "I think it's mostly just theatrical etiquette."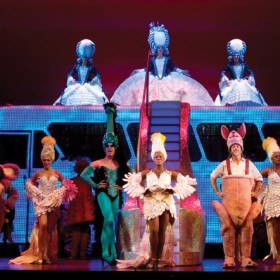 The Broadway cast of Priscilla, Queen of the Desert (Jacob Cohl)
Hauntings 
Stories of theater hauntings are everywhere. "People imagine a theater being filled with the ghosts of characters that have been played there before," Stroman says. "Even in the Broadway show Follies, it's there—composer Stephen Sondheim truly believed that ghosts of these Follies girls inhabited the theater." The show is about an old theater that will soon be demolished, and as its living actors reunite one last time, black-and-white-clad girls representing ghosts of Follies past join them in the rafters onstage.
Part of theater tradition is to appease these ghosts, both by keeping a "ghost light" on onstage in an otherwise dark theater and having one "dark day" (non-performance night) a week, according to Barbara MacKenzie-Wood, head of acting and musical theater at Carnegie Mellon University. Some say that the ghost light, a single lightbulb lit after hours, appeases the ghosts who like light, while others say the light keeps ghosts away and prevents mischief. From a more practical perspective, it keeps everyone in the theater safe, since theater auditoriums don't have windows and often have a very deep orchestra pit in front of the stage. Someone might fall if the space were completely dark. According to theater lore, theaters have dark days because the ghosts of the theater demand the stage to be dark one night a week so that they can put on their own shows. In reality, MacKenzie-Wood says, Broadway shows take one night off a week because theater unions require it.
Still, rumors abound. "In the Palace, the theater I'm performing in now, they say Judy Garland's ghost is here in the star's dressing room," Marsh says. "But I don't think I believe that one—I'm sure she has far better places to haunt."
Just a year ago, the creators of Spider-Man: Turn Off the Dark took special otherworldly precautions before their shows began. According to Loeb, when they entered the theater for technical rehearsals, a priest came in and blessed the theater, and an energy healer brought in special crystals. "We all held crystals and walked around saying what we wanted to achieve in this next year of work, and put our energy into the air," he says. "It was an opportunity to put positive energy into everything around us."
Preshow Rituals
Every dancer has heard stories of a performer with a quirky preshow ritual. Even if they aren't particularly superstitious, many dancers handle preshow jitters by developing a very precise way of getting ready every day.
Stroman has two rules for herself before a show's opening. "I follow them religiously," she says. "The first is that I never change anything on the day of the opening. The other is that I like to run the last 10 minutes or so of a theater piece or a dance piece on that day. I'd feel bad if I weren't able to do those two things." She also always plans a meeting the morning after opening night to immediately start working on her next project—a tradition passed down from Broadway director George Abbott, to Hal Prince, to her.
According to Stroman, traditions are part of a very rich theater legacy that provides continuity and grounding even though performers' and choreographers' lives are constantly changing from show to show. And performers just love stories. "Theater is a place of imagination," says MacKenzie-Wood. "When you have very theatrical people together, that imagination takes flight."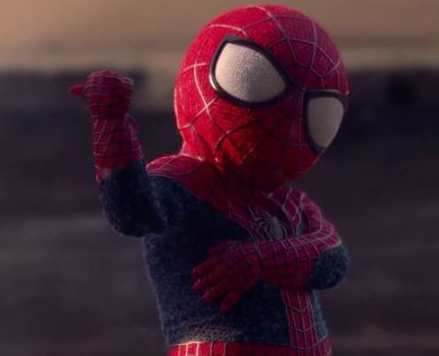 Remember Evian's gloriously adorable dancing babies commercial? Well imagine what would happen if that commercial were bitten by a radioactive spider...'cause that's pretty much what happened this week.
In celebration of The Amazing Spider-Man 2, which hits theaters on May 2, Evian released a new version of their viral Baby & Me campaign—one featuring none other than Spider-Man and his baby counterpart. (So strangely cute!)
The commercial is based on that same original premise—adult sees baby in reflection and begins dancing with it—but it's so much more intense. First of all, there's lots of swinging from buildings, which means Spider-Man catches his baby reflection in all kinds of surprising ways. Second of all, there are spidey webs, so that's pretty cool. But the biggest difference is that this is no dance party. This is a battle. And we think that Baby Spider-Man just may be the winner. (Watch out for his grand rond de jambe into a lunge at the end. This kid is not messing around.)
Who do you think won?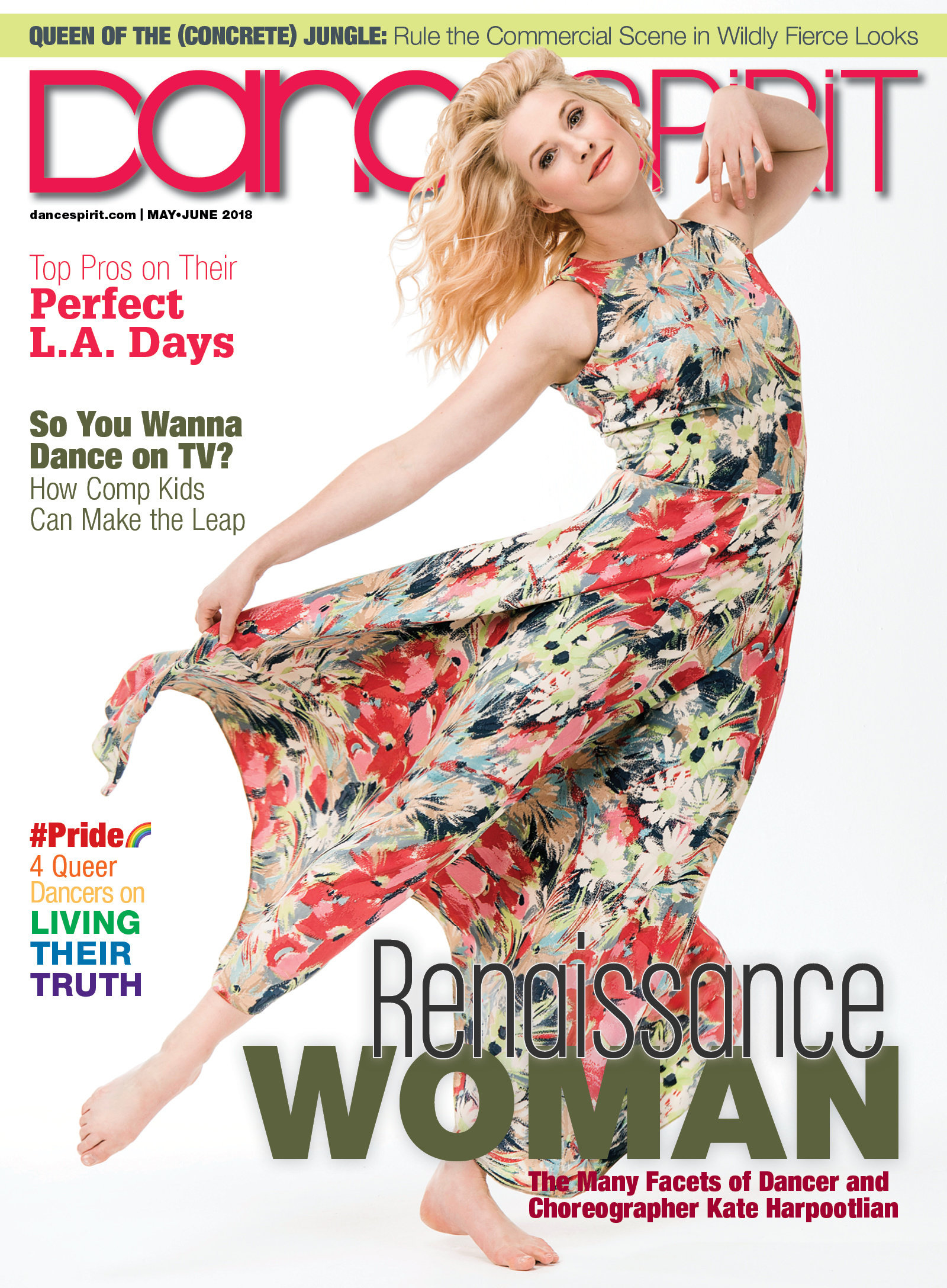 Get Dance Spirit in your inbox