For almost 20 years, we've been asking the question: "Got Milk?"
But last month, the Milk Processor Education Program (yep, that's a thing) wiped off their mustaches in favor of a new slogan: "Milk Life." The new campaign emphasizes the nutritional benefits of milk, with a special focus on the eight grams of protein per serving.
You've probably seen these new commercials: They feature individuals doing active things—like running, shooting hoops and playing the guitar—with ribbons of milk emanating from them like energy waves.
But the most epic commercial, BY FAR, features an old favorite of ours. Do you recall a certain break-dancer from Season 6 of "So You Think You Can Dance," who charmed the pants off judges and fans alike with his sensitive spirit and killer work ethic?  (You also may have seen him bust a move in Hannah Montana the Movie, Step Up 3D, Dance Flick and Battle of the Year.)
It's Jonathan Perez...aka Legacy!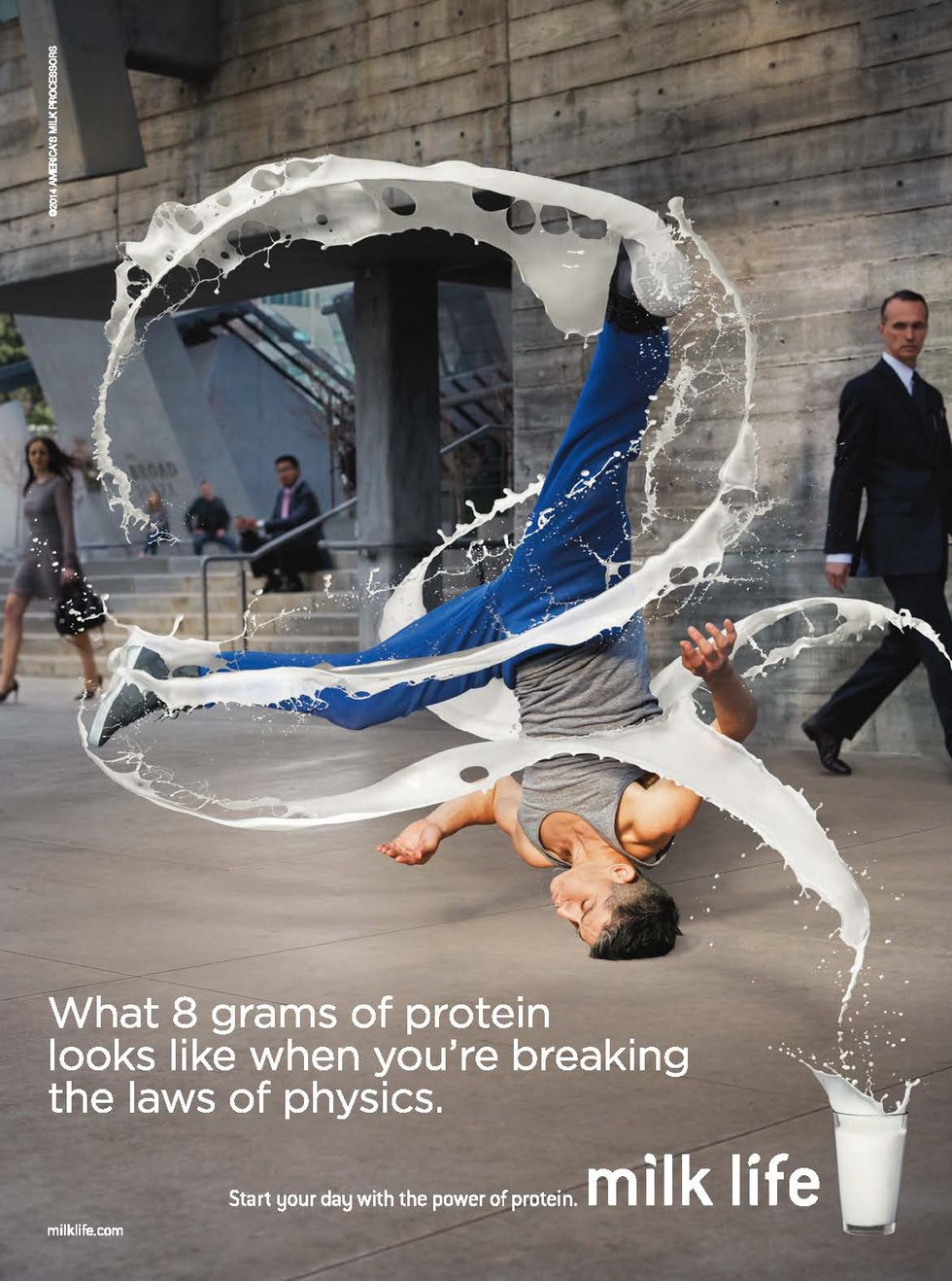 Since his commercial aired this Monday, Legacy has been showing the nation "what 8 grams of protein looks like when you're breaking the laws of physics." And it looks a little something like this:
Way to go, Legacy!
Sep. 12, 2013 11:16AM EST
Whoa. WHOA.
Have you guys seen the cast list for Step Up 5?
We heard a little while ago that the latest installment of the series would bring back some of our old Step Up friends. We didn't know it would involve quite this many.

Memories!
Two days ago Summit Entertainment announced that the film would star Ryan Guzman (Step Up Revolution) as Sean and Briana Evigan (Step Up 2: The Streets) as Andie. Good start. But then they kept going.
I'm just going to list out the rest of the cast, because really, they need no introductions:
Moose: Adam Sevani (Step Up 2 The Streets, Step Up 3D, Step Up Revolution)
Eddy: Misha Gabriel (Step Up Revolution)
Camille: Alyson Stoner (Step Up, Step Up 3D)
Jason: Stephen 'tWitch' Boss (Step Up 3D, Step Up Revolution)
Jenny Kido: Mari Koda (Step Up 2: The Streets, Step Up 3D, Step Up Revolution)
Hair: Chris Scott (Step Up 2: The Streets, Step Up 3D)
Monster: Luis Rosado (Step Up 2: The Streets, Step Up 3D)
Vladd aka Robot Guy: Chadd Smith (Step Up 3D, Step Up Revolution)
The Santiago Twins: Martin Lombard & Facundo Lombard (Step Up 3D)
The Mob:
Marc 'Marvelous' Inniss (Step Up Revolution)
Nolan Padilla (Step Up Revolution)
Phillip Chbeeb (Step Up Revolution)
Bianca Brewton (Step Up Revolution)
Tony Bellissimo (Step Up 3D, Step Up Revolution)
Josue 'Beastmode' Figueroa (Step Up 3D, Step Up Revolution)
Brandy Lamkim (Step Up 2: The Streets, Step Up Revolution)
How will all of these characters be woven into one coherent plot, you ask? We have no idea. But we also kind of don't care. Because how can this massive gathering of awesome not generate more awesome? (And really, can you describe any of the plots of the last four Step Up movies right now? Didn't think so.)
Shooting for the film begins September 19. Obviously, we'll keep you in the loop!
Jul. 24, 2012 11:11AM EST
Today is one of those days when I'm especially in love with my job: It got me tickets to a screening of Step Up Revolution tonight. YAY!
Tune in tomorrow for a few choice sneak-peeky tidbits about the latest Step Up amazingness. But in preparation for tonight, I thought I'd round up some highlights from the first three Step Up films. Memories!
1. Channing Tatum and Jenna Dewan's club scene from Step Up. Reality factor? Not so high. (When was the last time you went out dancing and everyone on the floor was doing the same choreographed number?) But the chemistry between the future husband-and-wife duo in this scene is off the charts, and Mr. Tatum's moves are darn cute.
2. The final dance scene from Step Up 2: The Streets. Three words: Just. Add. Water.
3. The first battle (Red Hook) from Step Up 3D. Not that the first two movies weren't awesome, but they really, really stepped up (har!) the level of dancing—and the caliber of dancers involved—in the third installment. Exhibit A:
4. The World Jam finals from Step Up 3D...also known as Exhibit B. The light-up suits—and baby breakdancers!—get me every time. (Sorry about the poor quality.)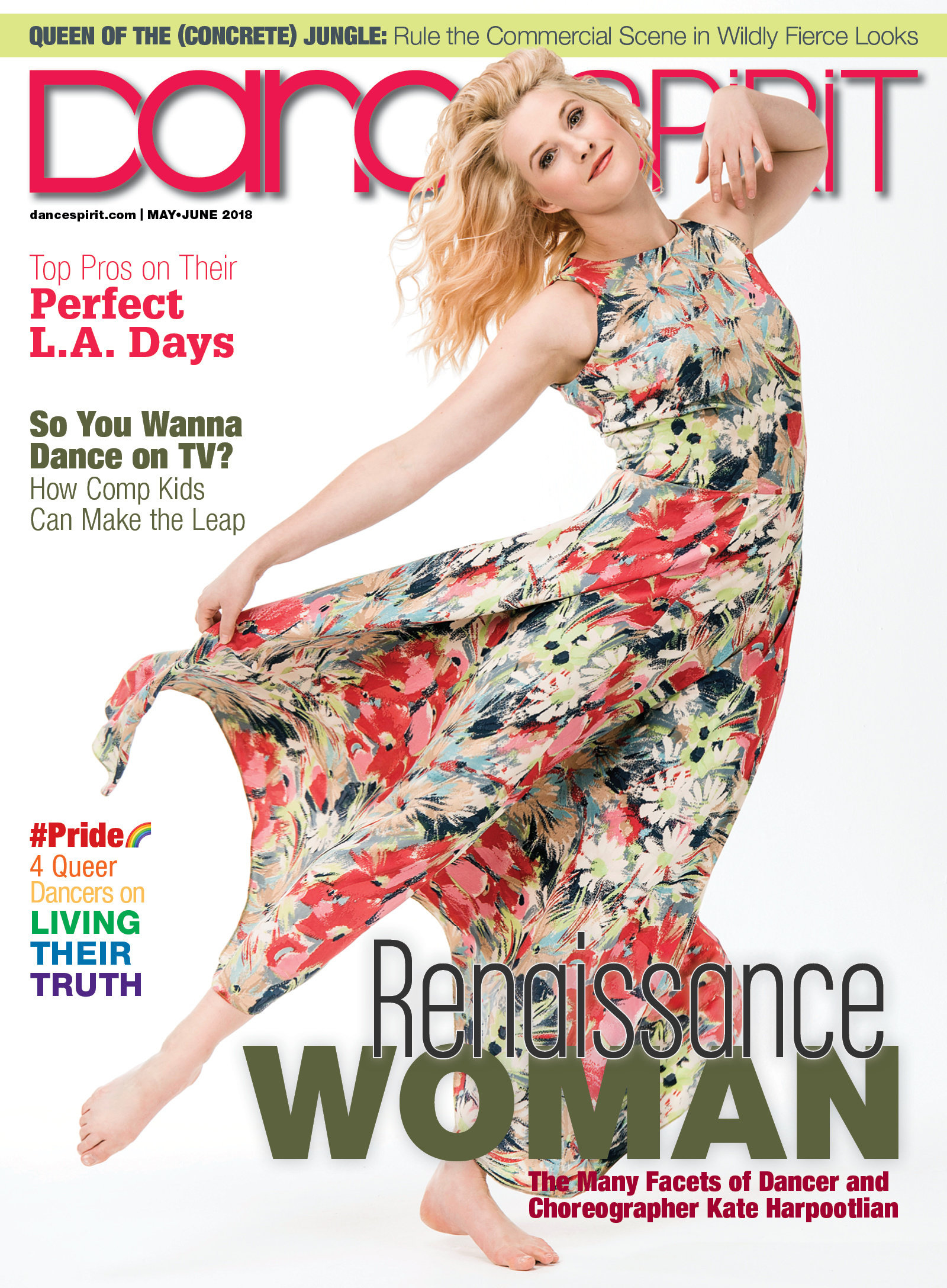 Get Dance Spirit in your inbox