Hey guys, it's your resident hip-hopaholic here, ready to provide your #FridayVideoFix.
You all know I have my favorites—those choreographers I YouTube on the regs to scan for recent releases. I just can't resist a new choreo video by Kyle Hanagami, Keone and Mari Madrid or Marquese Scott, to name a few.
But this week, there's a new hip-hopper on my radar, and OMG he is so, so talented. Jake Kodish actually isn't new to the hip-hop scene: His performance credits include the Houghs' Move Live on Tour, Step Up: Revolution and Disney's "Shake It Up." Yesterday, he released a solo video repin' his hometown—Miami, FL—that blew my mind. Here's the thing: Kodish isn't a small dude (he reminds me a little bit of fellow statuesque hip-hopper Willdabeast), yet he moves those long limbs so. freakin'. fast. See for yourself:
Jake Kodish, Ima go ahead and put you on my (YouTube) watch list. Happy Friday!
October 31 is only four days away! But don't freak out if you haven't chosen a costume yet. DS has got you covered. Here are some dance-y costume ideas to get your creative juices flowing:
1. The cast of "Glee"! The show is coming to an end soon, so don't miss this chance to portray ditzy Cheerio Britney S. Pierce or preppy Rachel Berry. (Photo courtesy FOX)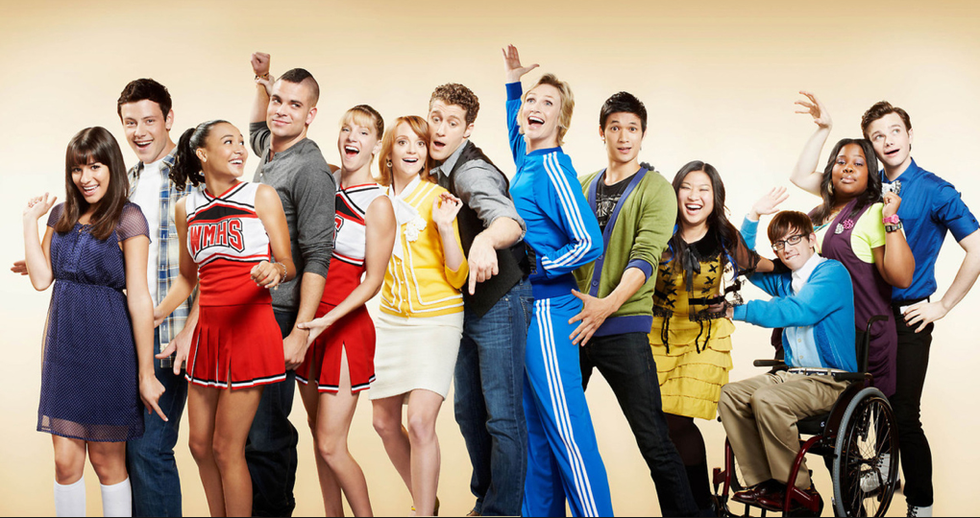 2. Flash back to the 80s for a "Flashdance: The Musical"-inspired look. Only dancers can look this good in head-to-toe spandex. (Photo of Jakob Karr by DRGphotography)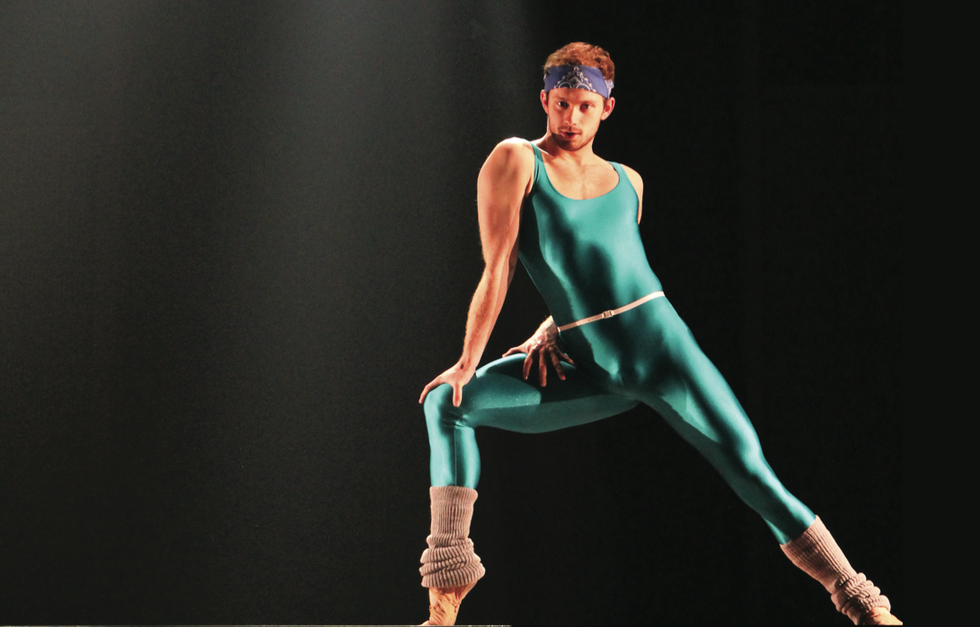 3. Newsies. Seize the day in a plaid shirt, suspenders and newsboy cap. Add a rolled-up newspaper to complete the look. (Photo by Deen Van Meer)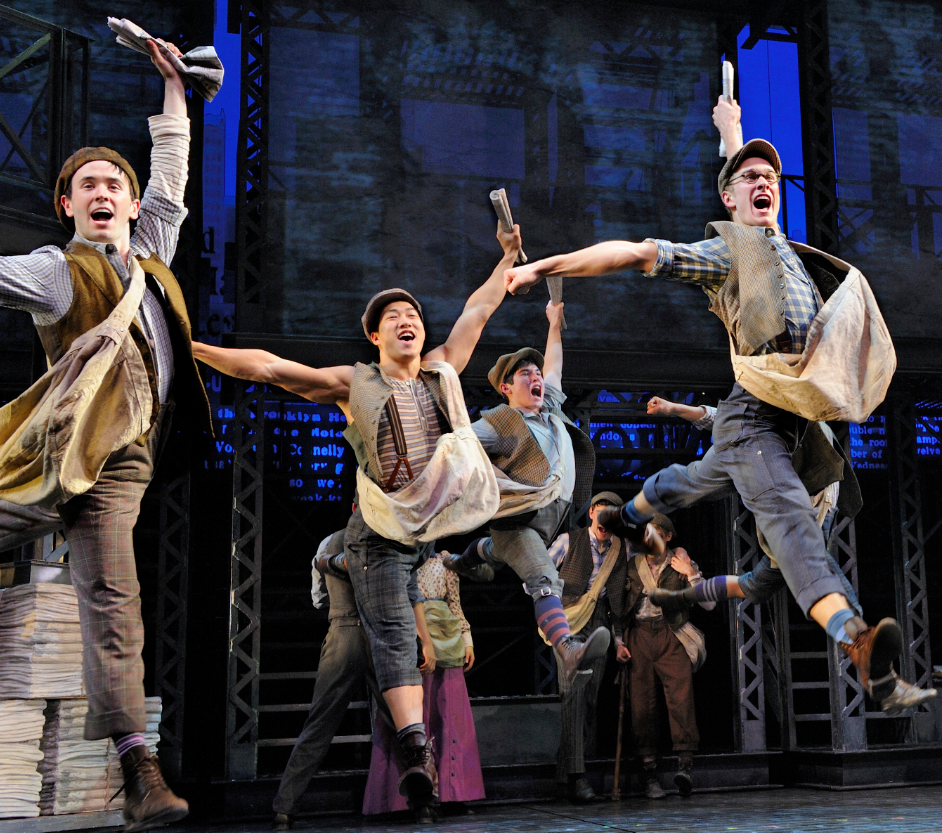 4. The Abby Lee Dance Company. Looking the part of this "Dance Moms" crew only requires your favorite matching Jo+Jax shorts and top. Cold in those tiny outfits? Throw on a hot pink sweatsuit. (Photo by Scott Gries)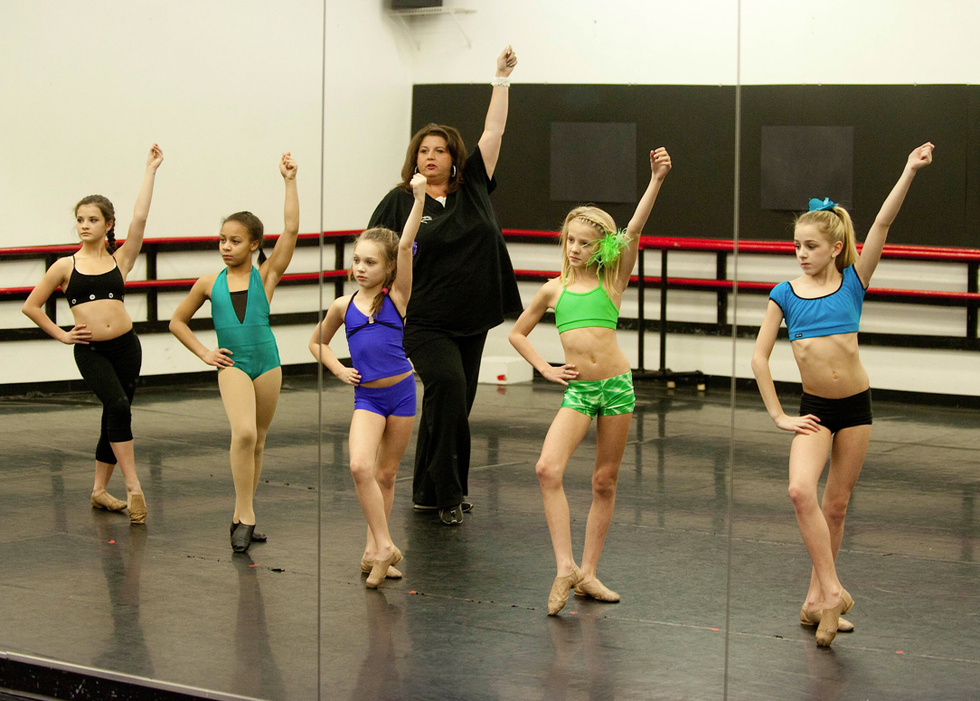 5. The many looks of Beyoncé. Because who didn't watch Baddy Bey's Pepsi commercial over and over on repeat?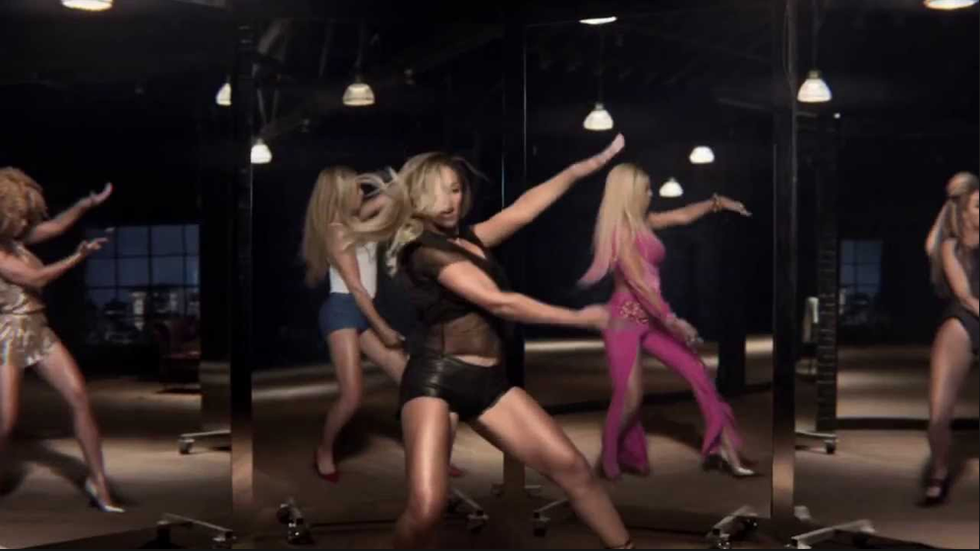 6. The Bellas from Pitch Perfect. Get all done up in an up-do and scarf. Then get your girlfriends together to rehearse your harmony and synchronized moves.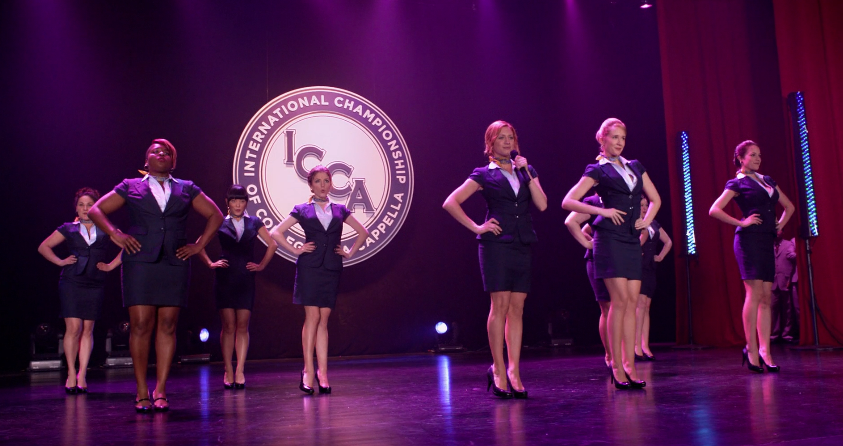 7. "Revolting Children" from Matilda the Musical. Create your uniform with a grey blazer and sweater vest. Don't forget to practice your British accent! (Photo by Joan Marcus)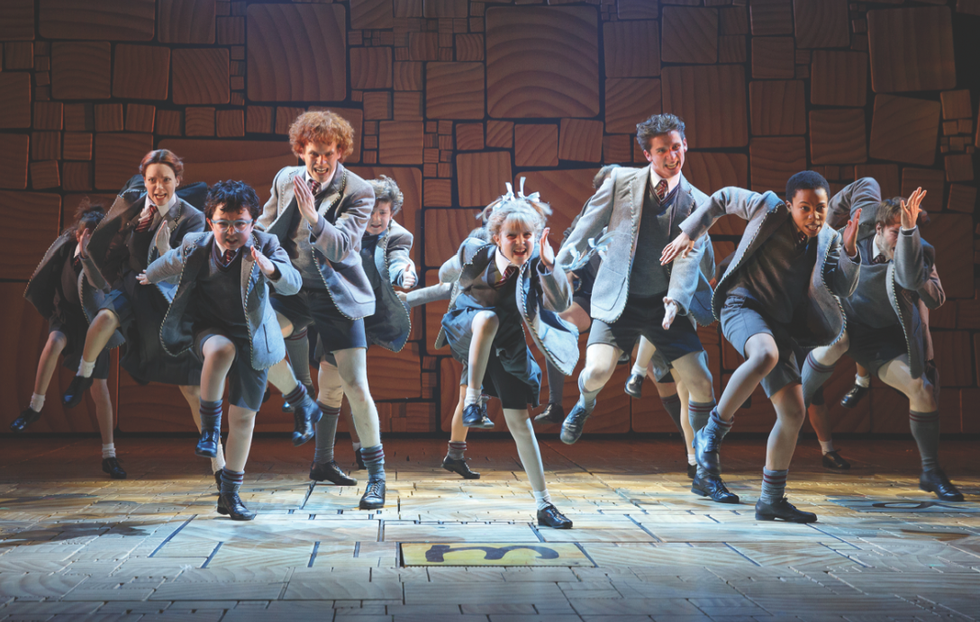 8. The Mob from Step Up Revolution. A classic black suit + killer dance moves = best group Halloween costume idea ever.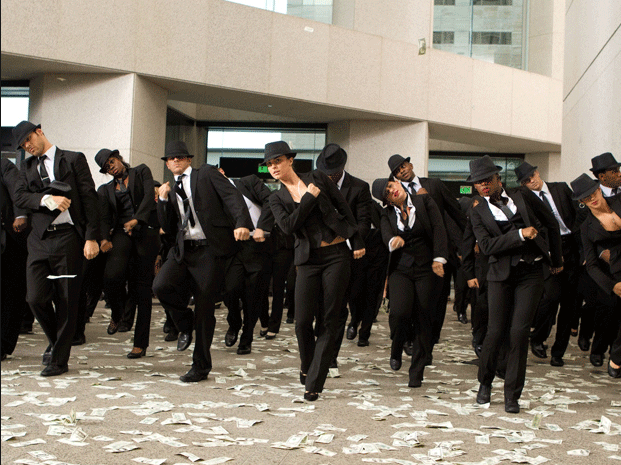 9. The next generation of hip hop! Channel our November cover stars in harem pants and a ton of accessories. (Photos of Emily Hoffman, Simrin Player, Taylor Knight and Jordyn Jones by Erin Baiano)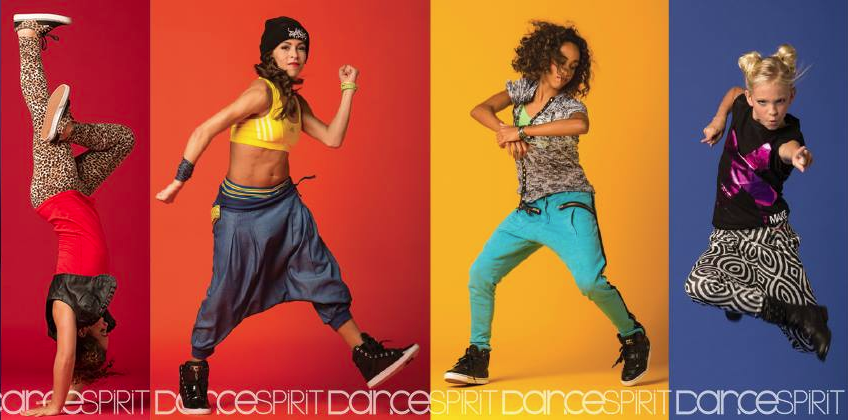 10. What does the fox say? Ring-ding-ding-ding dingeringeding.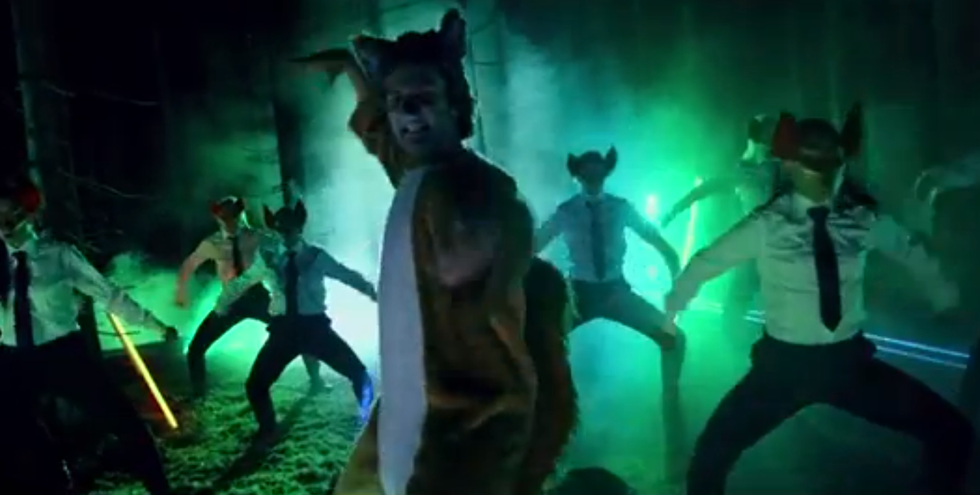 Sep. 12, 2013 11:16AM EST
Whoa. WHOA.
Have you guys seen the cast list for Step Up 5?
We heard a little while ago that the latest installment of the series would bring back some of our old Step Up friends. We didn't know it would involve quite this many.

Memories!
Two days ago Summit Entertainment announced that the film would star Ryan Guzman (Step Up Revolution) as Sean and Briana Evigan (Step Up 2: The Streets) as Andie. Good start. But then they kept going.
I'm just going to list out the rest of the cast, because really, they need no introductions:
Moose: Adam Sevani (Step Up 2 The Streets, Step Up 3D, Step Up Revolution)
Eddy: Misha Gabriel (Step Up Revolution)
Camille: Alyson Stoner (Step Up, Step Up 3D)
Jason: Stephen 'tWitch' Boss (Step Up 3D, Step Up Revolution)
Jenny Kido: Mari Koda (Step Up 2: The Streets, Step Up 3D, Step Up Revolution)
Hair: Chris Scott (Step Up 2: The Streets, Step Up 3D)
Monster: Luis Rosado (Step Up 2: The Streets, Step Up 3D)
Vladd aka Robot Guy: Chadd Smith (Step Up 3D, Step Up Revolution)
The Santiago Twins: Martin Lombard & Facundo Lombard (Step Up 3D)
The Mob:
Marc 'Marvelous' Inniss (Step Up Revolution)
Nolan Padilla (Step Up Revolution)
Phillip Chbeeb (Step Up Revolution)
Bianca Brewton (Step Up Revolution)
Tony Bellissimo (Step Up 3D, Step Up Revolution)
Josue 'Beastmode' Figueroa (Step Up 3D, Step Up Revolution)
Brandy Lamkim (Step Up 2: The Streets, Step Up Revolution)
How will all of these characters be woven into one coherent plot, you ask? We have no idea. But we also kind of don't care. Because how can this massive gathering of awesome not generate more awesome? (And really, can you describe any of the plots of the last four Step Up movies right now? Didn't think so.)
Shooting for the film begins September 19. Obviously, we'll keep you in the loop!
Surely by now you've gotten your hands on the November issue of Dance Spirit featuring Step Up Revolution's leading lady, Kathryn McCormick.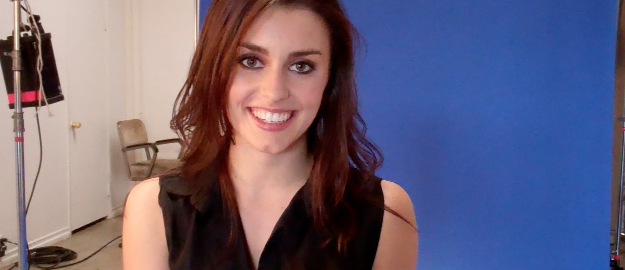 (If you didn't see Step Up Revolution, by the way, you absolutely must. The dancing is insane!)
The DS team shot Kathryn back in March in L.A.—the same day we shot the cover for tWitch and Allison's September issue! We'd just finished a full day and a half of shooting and we were all exhausted.
But then Kathryn arrived—right on time, of course.
And suddenly, no one was really tired anymore.
Kathryn radiates energy and positivity, and I absolutely adore that in a dancer. She was so excited to be at the shoot and had such a kind, genuine personality. She was down-to-earth, happy and, as you can see, totally gorgeous.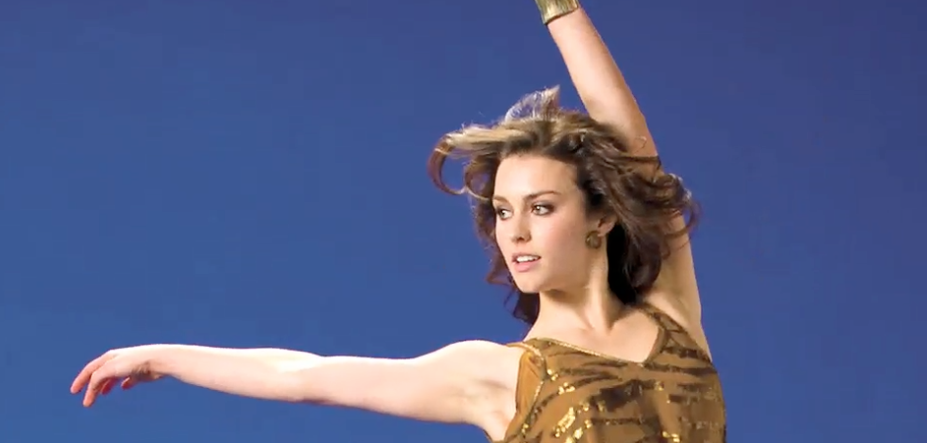 If you're like me and can't get enough of Kathryn, check out this behind-the-scenes video from our photo shoot. You can also read Kathryn's full cover story here.
I love this issue—probably because I think Kathryn's layout on the cover is pretty killer! (No, I haven't been practicing this move at home in front of the mirror...why would you think that?) But of course, it's your opinion that really matters! Click here to let us know what you think of the issue!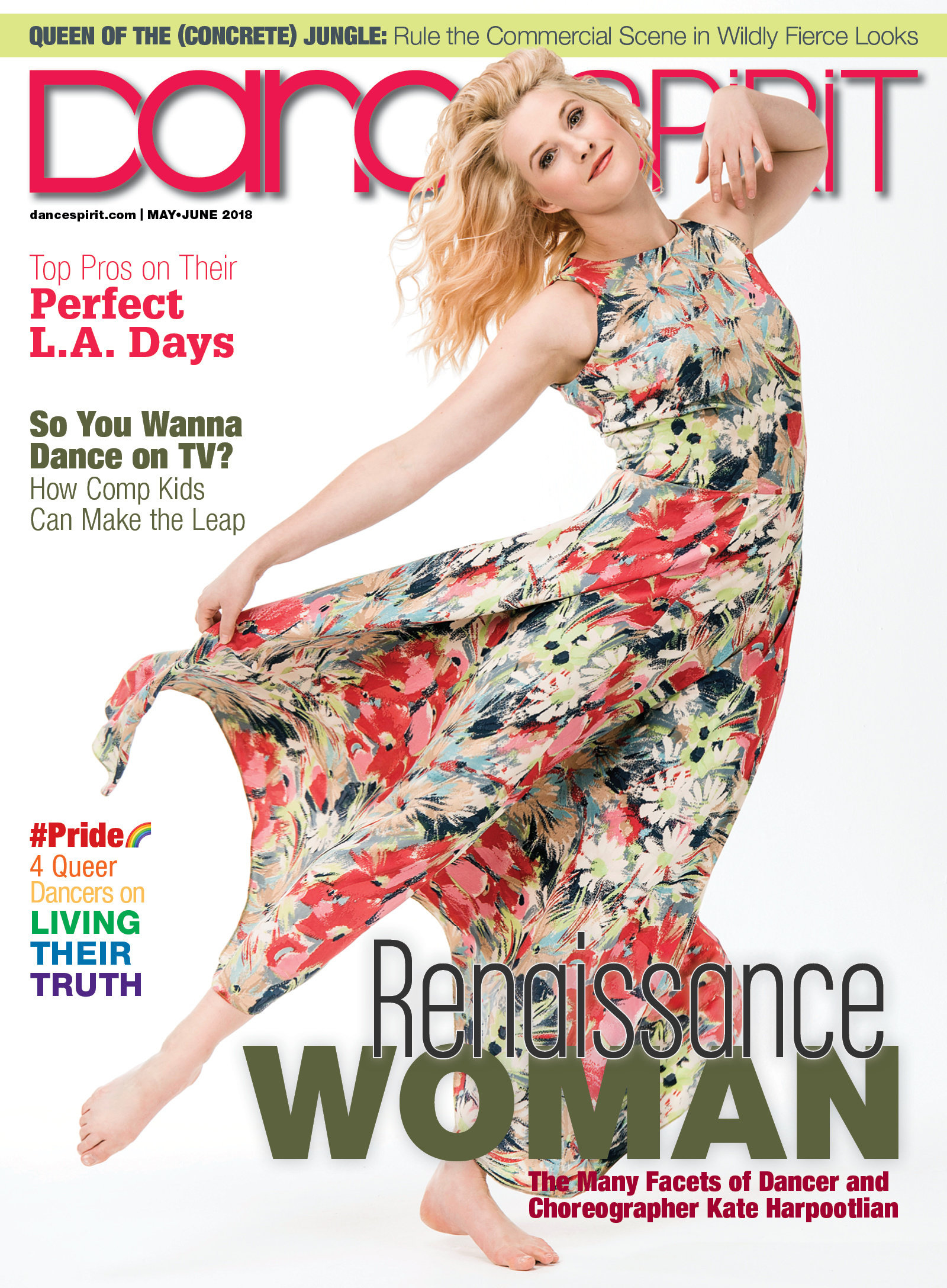 Get Dance Spirit in your inbox