Every July since 1966, New York City Ballet has headed to Saratoga Springs, NY, to perform at the Saratoga Performing Arts Center, the company's official summer home. This summer, the open-air amphitheater celebrates its 50th birthday—and to honor the anniversary, the company will present 17 different ballets, including the world premiere of resident choreographer Justin Peck's latest work. We chatted with NYCB principal Sterling Hyltin—who first performed at the venue in 2003 as a corps member and has been back every year since—about what makes SPAC special.

Keep reading...
Show less
Sep. 17, 2015 12:22PM EST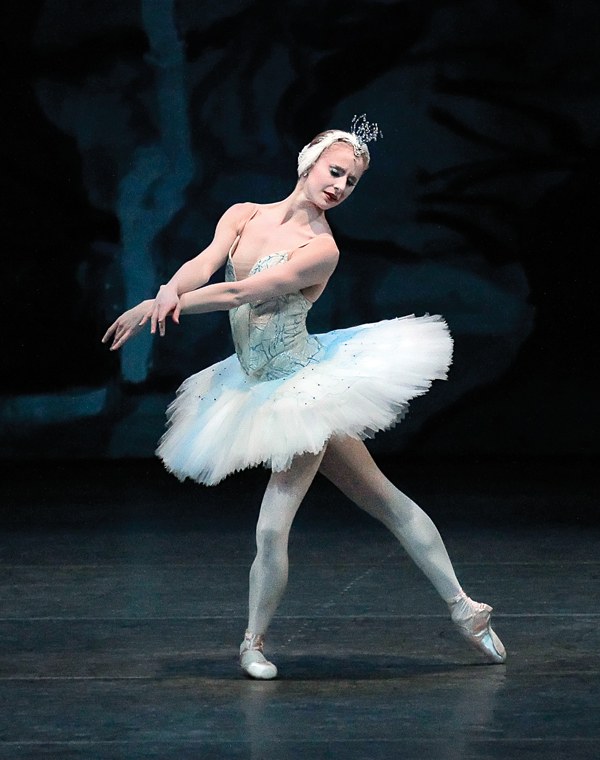 Hyltin in Peter Martins' Swan Lake (photo by Paul Kolnik)
Whether she's leading the pack in George Balanchine's athletic Symphony in Three Movements or floating across the stage as the Sylph in August Bournonville's La Sylphide, New York City Ballet principal Sterling Hyltin is the definition of classical. Hyltin grew up training at the Etgen-Atkinson School of Ballet in Dallas, TX. Once she arrived at the School of American Ballet at age 14, it was a pretty quick rise to the top: She became a NYCB apprentice two years later and in 2007, after appearing as Juliet in the premiere of Peter Martins' Romeo + Juliet, Hyltin was appointed principal. Catch her in NYCB's fall season at Lincoln Center this September and October. —Jenny Dalzell
Dear Sterling,
First and foremost, remember that you love to dance. You're in your spring season of mastering a craft that should forever give you joy. Frustrations with technique or feelings of inadequacy are normal—but make sure your emotions are constructive. Never forget your natural talents. The dancer next to you may be a good turner, but you're a good jumper! Nourish yourself by looking in the mirror and smiling at yourself at least once in every ballet class.
Peter Martins will later tell you, "The perfection is the imperfection." The imperfection is the quirk of your own personality shining through your dancing. What's perfect technique if there's no soul behind it? Don't get so caught up in comparing yourself to other people that it becomes a distraction. Instead, compare today's self with yesterday's self. You'll improve much quicker that way. Dancing is what makes you you. And you wouldn't be yourself anymore if you tried to dance like someone else.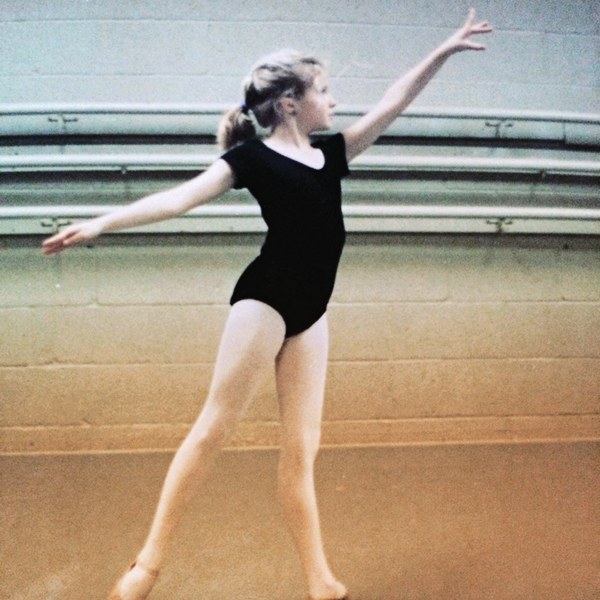 At age 8 (Photo courtesy Hyltin)
Take risks. George Balanchine said, "What are you waiting for? What are you saving for? Now is all there is." Don't get intimidated by a step that looks too difficult. Attempt it—and without expectations. You'll probably surprise yourself. And if you don't succeed right away, it's OK to let out a little giggle about it. Laughter doesn't mean you aren't taking it seriously. Try to figure out why the step didn't go well and delight in the challenge of that process. Enjoyment is the most important part!
Always yours,
Sterling
Mar. 01, 2014 08:48PM EST
Some professional dancers can pinpoint the exact second they were inspired to pursue a career in dance. Others feel they've known all along. We asked nine pros to share when they decided to devote their lives to dance.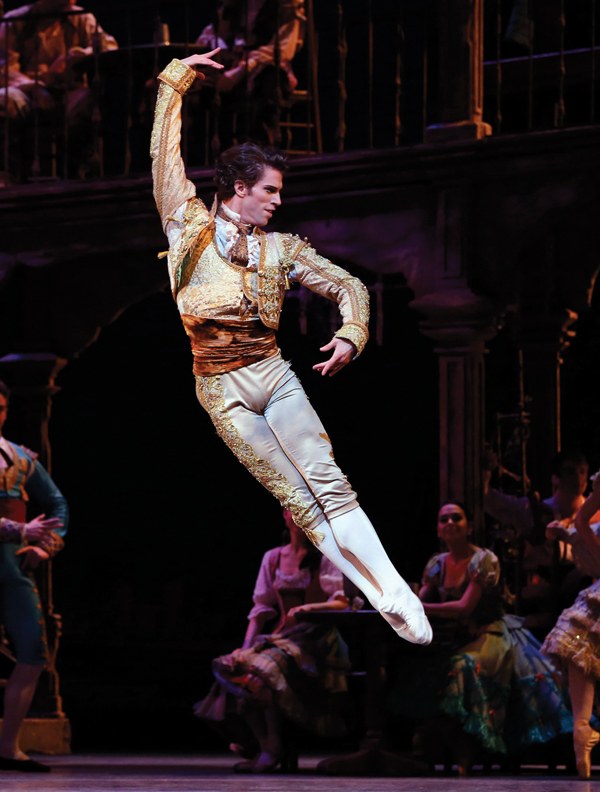 Whiteside in Don Quixote (photo by Marty Sohl)
James Whiteside
Principal, American Ballet Theatre
"When I was 12, I fell in love with old Broadway films, like Funny Girl and West Side Story. At that point, I knew I wanted to be on Broadway. I didn't know how, or when, or why—I just knew I was going to have to work like crazy to get there. So I came up with my grand scheme: I would start in ballet, then move to Broadway—and then take over the world!"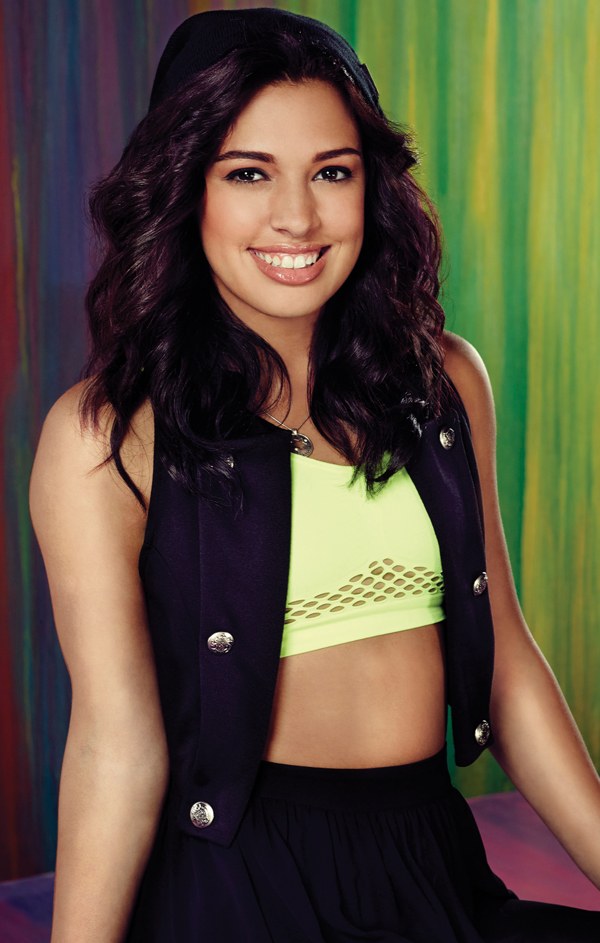 (Photo by Mathieu Young/FOX)
Alexis Juliano
"So You Think You Can Dance" Season 10 contestant
"I started dancing when I was 2, and by the time I was 11 or 12, I just couldn't see myself doing anything else. I would watch the movie Tap, and get inspired by Sammy Davis Jr., Gregory Hines and Savion Glover to take my tapping all the way to the top."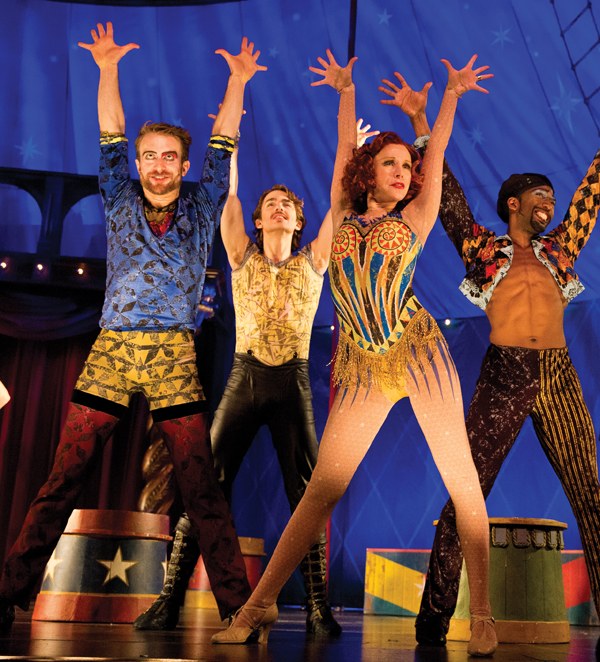 Cunliffe (left) in Pippin (photo by Joan Marcus)
Colin Cunliffe
Dancer in Pippin on Broadway
"I had two main moments that made me realize I wanted to be a dancer. First, when I was 6, I saw my brother performing in a local theater troupe in Denver, CO. While watching him sing and dance onstage, I had this crystal-clear idea of what I wanted to do—I wanted to move to NYC and be on Broadway. Then, when I saw Bob Fosse's 'Rich Man's Frug,' I knew I wanted to be a Fosse dancer."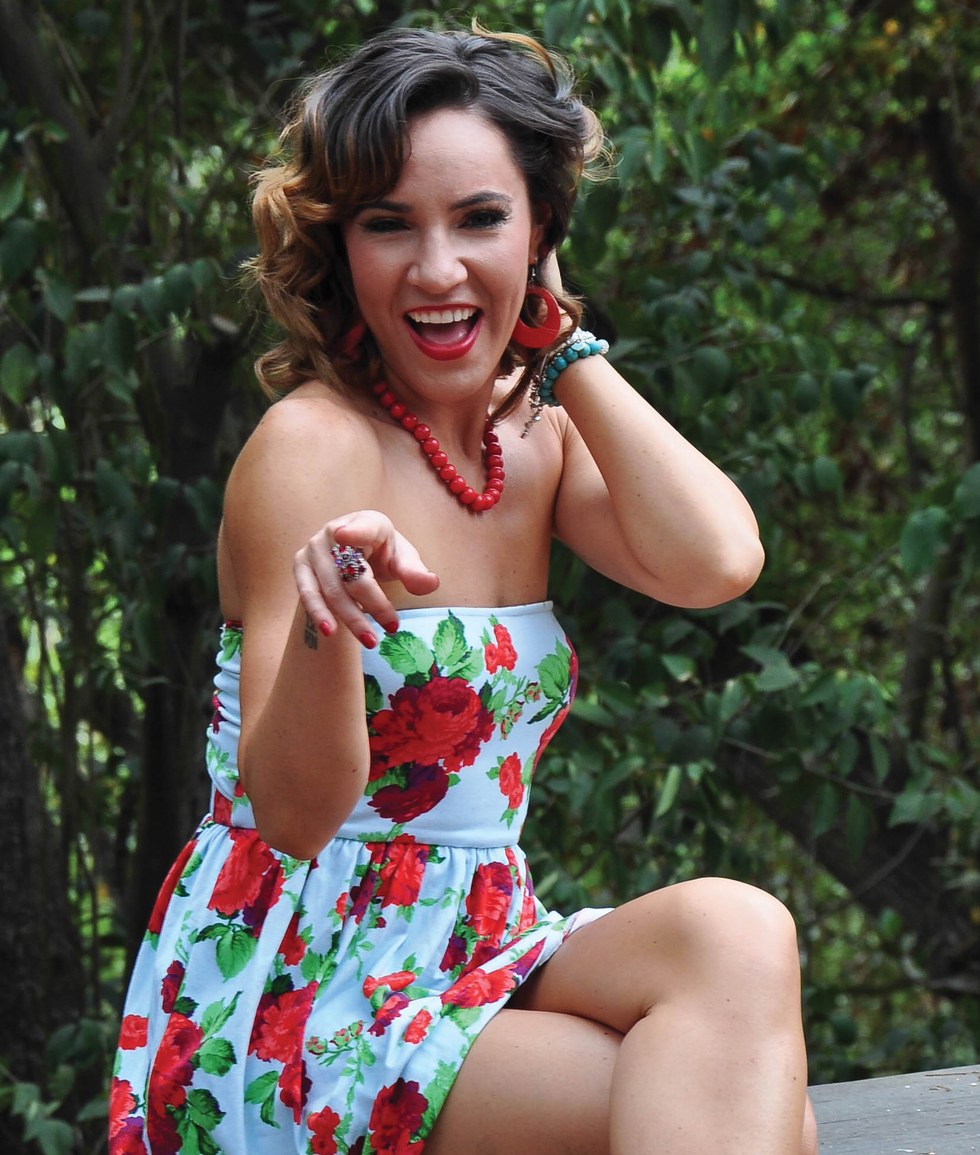 (Photo by Nika Shneyder)
Riquel Olander
"America's Best Dance Crew" alum, member of We Are Heroes crew
"I grew up studying at a dance studio in Idaho where there were no hip-hop classes. It wasn't until I visited my sister in L.A. at 16 that I experienced popping, waving and all different kinds of hip hop. That trip was my great awakening."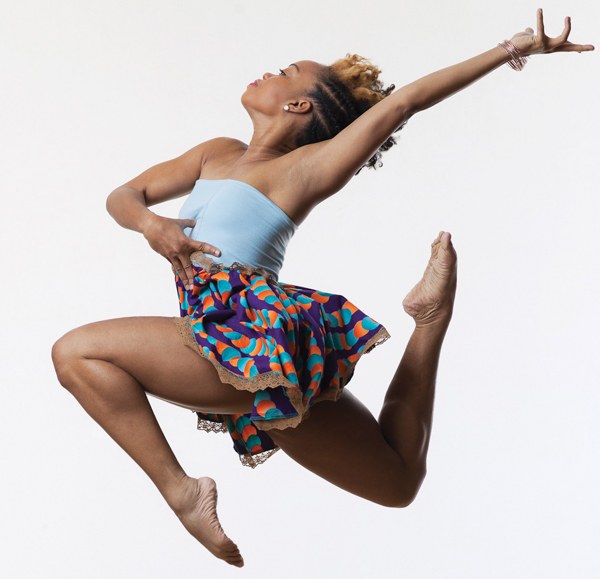 (Photo by Christopher Duggan)
Camille A. Brown
Artistic director and choreographer of Camille A. Brown & Dancers
"In school, they used to tell us about becoming a lawyer or a doctor, but they never mentioned becoming a dancer. It wasn't until I began taking classes at Fiorello H. LaGuardia High School of Music & Art and Performing Arts and The Ailey School that I realized dance could be a profession. Being around the older dance students and witnessing their excitement as they prepared for performances made me think, 'Wow, it must be fun to travel the world doing what you love.' But there were still obstacles for me. Because I wasn't considered to have the 'ideal body' for dance, I wouldn't get picked for pieces. Eventually, I realized that if I developed myself as a choreographer, I wouldn't have to wait for others to tell me when I could perform."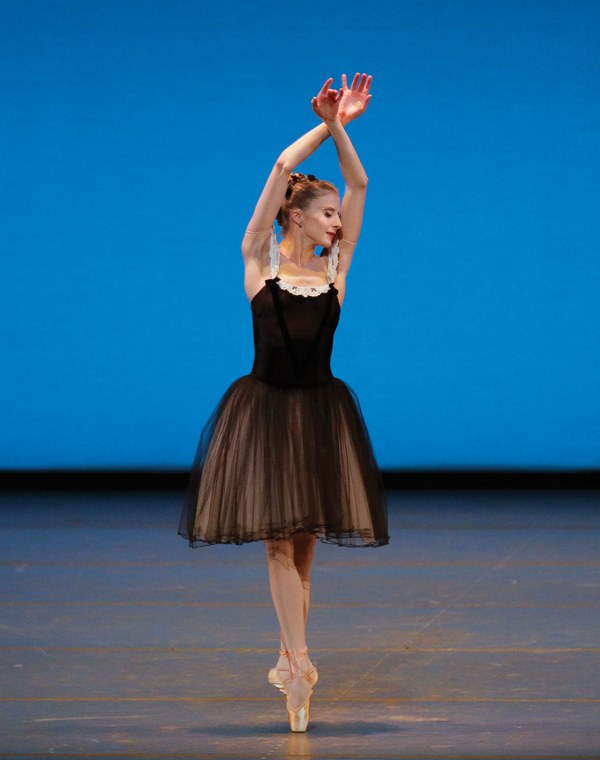 Hyltin in George Balanchine's Mozartiana (photo by Paul Kolnik)
Sterling Hyltin
Principal, New York City Ballet
"I was always a tomboy, so when I initially started dancing, I didn't like it very much. When I was 12, my dance teacher told me to go to a School of American Ballet summer course audition, so I went. When I got to the audition, I was so overcome by nerves that I could barely pick up the combinations. That's when I realized I cared about dance more than I thought. And when I got into the program the following year and saw NYCB perform at Saratoga Springs, I knew I wanted to dance with the company one day."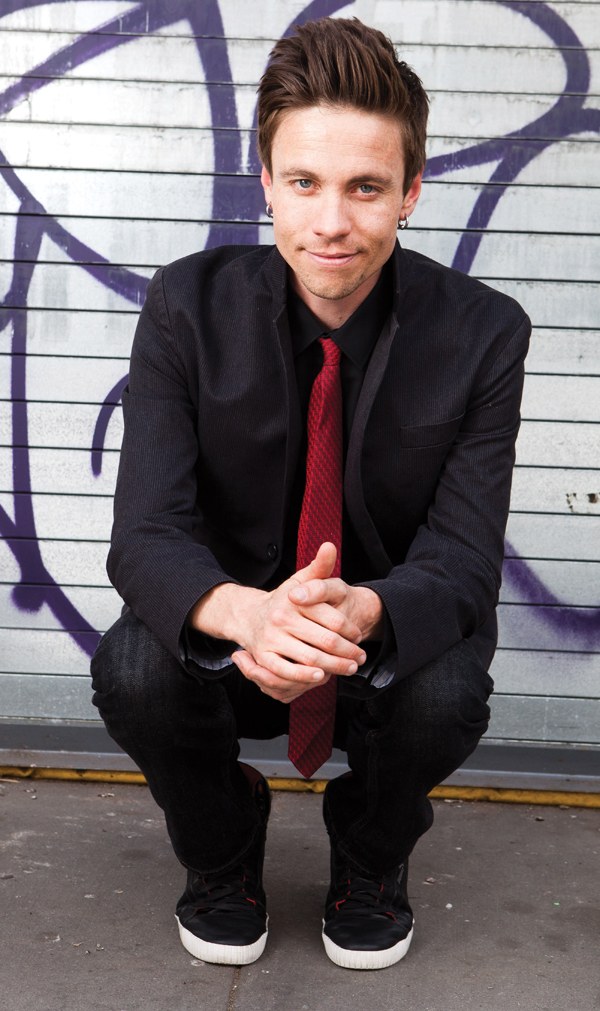 (Photo by Matthew Murphy)
Danny Wallace
Executive director of 24 Seven Dance Convention
"My parents owned VHS tapes of Singin' in the Rain and A Chorus Line, and I used to watch them every day after school. When I was 6 or 7, I told my mom, 'Hey, I want to dance!' At that age, I didn't even know dance was a way people made money. But I knew it was what I wanted to do for the rest of my life."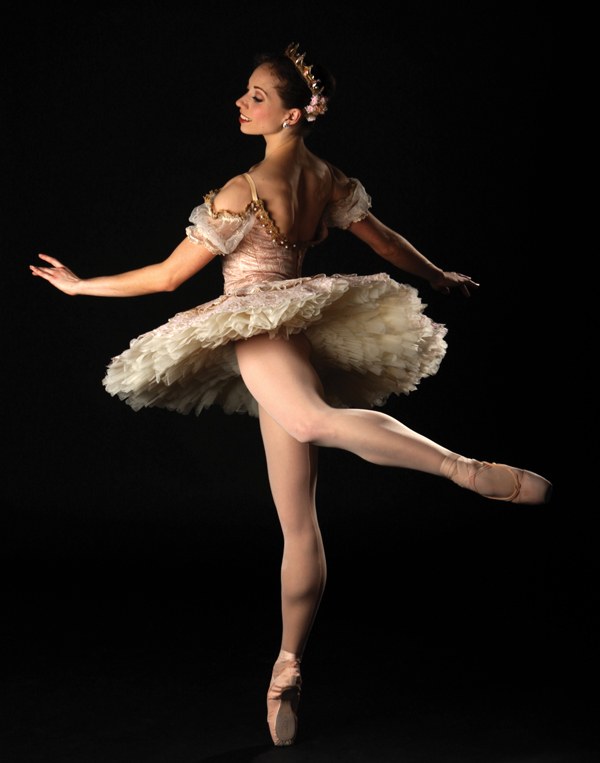 Lawrence in The Sleeping Beauty (photo by Ryan Galbrath)
Katherine Lawrence
Principal, Ballet West
"I never had a moment when I said, 'I'm going to be a dancer.' I just always knew it. My mom put me in creative movement classes when I was 4, because I was already dancing around the house. In high school, I told her, 'If I'm going to do this seriously, I need to move to a professional school where I can get better training.' That's when I switched to the HARID Conservatory."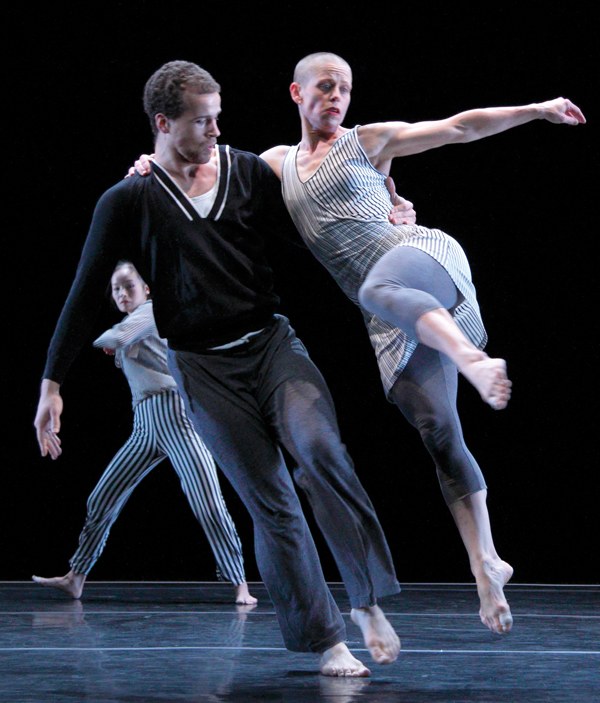 Nugent with Talli Jackson in Bill T. Jones' Ravel (photo by Paul B. Goode)
Jennifer Nugent
Former dancer with Bill T. Jones/Arnie Zane Dance Company
"When I was 14, I wanted to be a commercial jazz dancer because I grew up in that world. My dance friends and I would spend hours learning all the dances from Flashdance and Saturday Night Fever and then choreographing new versions. So I danced professionally in the entertainment industry until I was about 21. Then I saw something that changed my course: After watching a performance by the modern group Houlihan and Dancers, I found myself very worked up. I realized that through modern and improvisation, I could achieve a deeper connection with dance. From that point on, I was fully committed to becoming a modern dancer."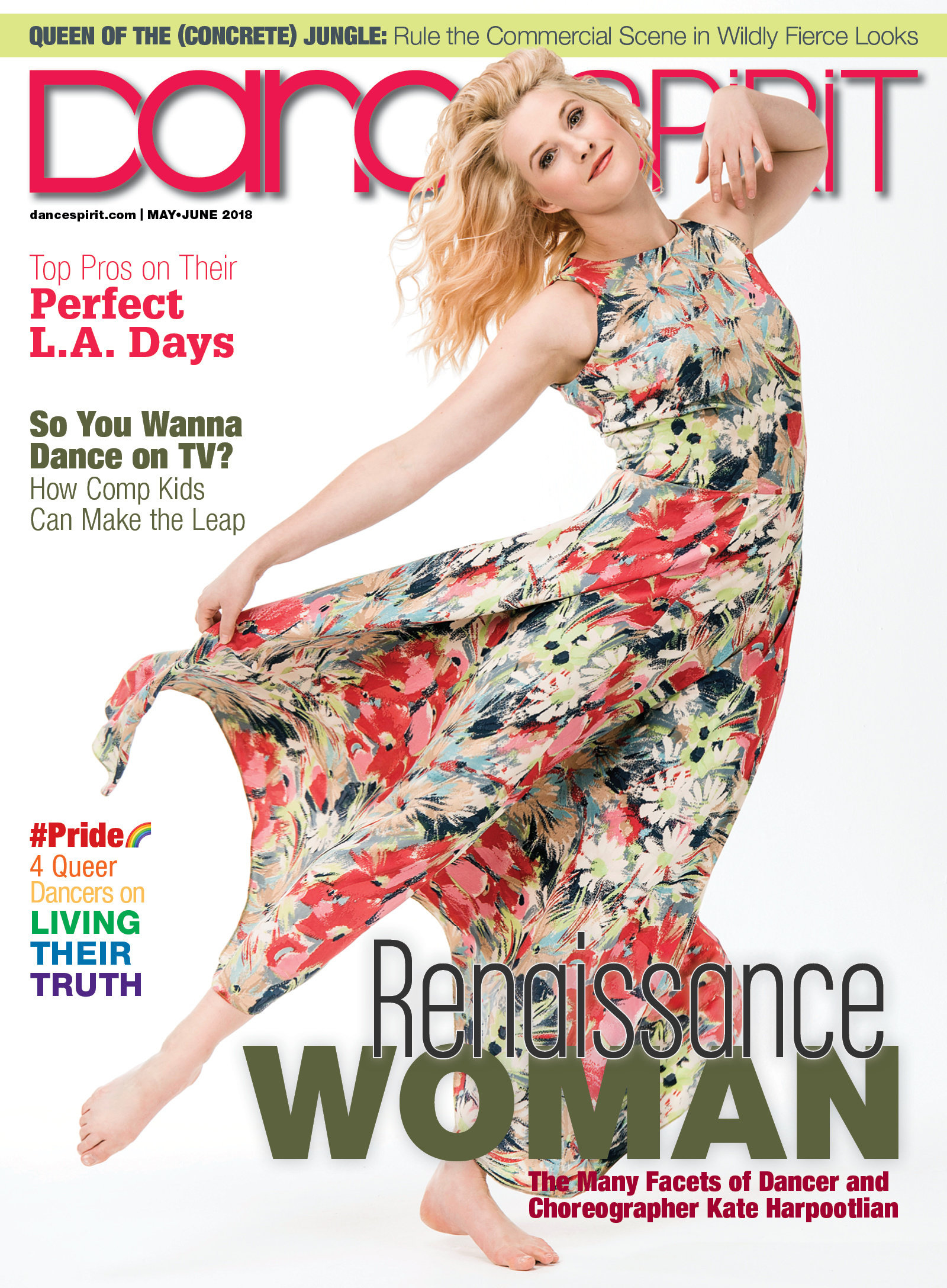 Get Dance Spirit in your inbox