Ahh. Visually striking dance movies—there's nothing like them. From the 3D, Academy-Award nominated Pina to the probing, New-York-City-Ballet-behind-the-scenes, Ballet 422, movies that take the awesomeness of dance to a new visual level are always the best ever. Well, dance-on-camera fans, rejoice! There's a new film coming out this month that promises to be extremely bold and beautiful.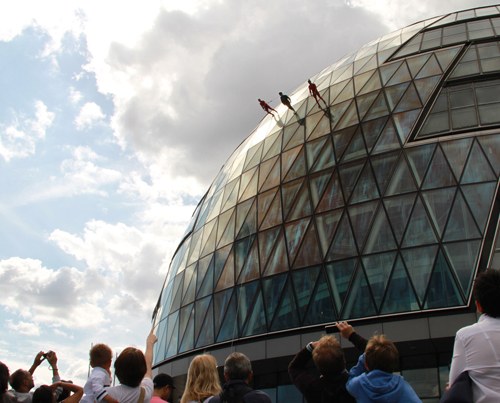 Members of STREB Extreme Action performing "Sky Walk," as part of the London 2012 Cultural Olympiad.
(photo by Esy Casey)
Born to Fly: Elizabeth Streb vs. Gravity comes out next week, after rave reviews at the SXSW Film Festival this spring. Following Streb and her STREB Extreme Action dancers movers, the film highlights the choreographer's contributions to dance, art and the quest for human flight—though sometimes at the cost of her company members' safety. But as Streb (aka the Evel Knievel of dance) says in the film, "Anything too safe is not action." Plus, it's insanely exciting—talk about a serious adrenaline rush—to watch the dancers bounding from incredible heights, spinning in a human hamster wheel and rappelling from buildings. Take a look at the trailer below—we promise, you'll be hooked:
Dying to see Born to Fly? Click here for a list of showtimes.
Jul. 16, 2012 10:56AM EST
If you're familiar with choreographer Elizabeth Streb—and you should be, because she's awesome—you know that she's all about extremes. (Her company is called STREB EXTREME ACTION, after all.) A risk-taker who's always thinking outside the (theater) box, she's no stranger to daredevil stunts that involve trampolines and bungee cords.
Yesterday, as part of the London 2012 festival leading up to the Summer Olympics, Streb and her dancers "ambushed" London in a performance called Surprises: Streb. They appeared as if out of nowhere at landmark locations all over the city: the Millennium Bridge, the London Eye, the National Theatre. And they didn't just use these beautiful sites as backdrops. In true Streb fashion, they danced on them—that is, when they weren't launching themselves off of them.
This is one of those events that's better described in pictures than in words, so check out the gallery of jaw-dropping photos below. It looks like it was a crazy—and crazily beautiful—performance.
[portfolio_slideshow nowrap=0 thumbs=true timeout=4000 showtitles=true showcaps=true showdesc=true]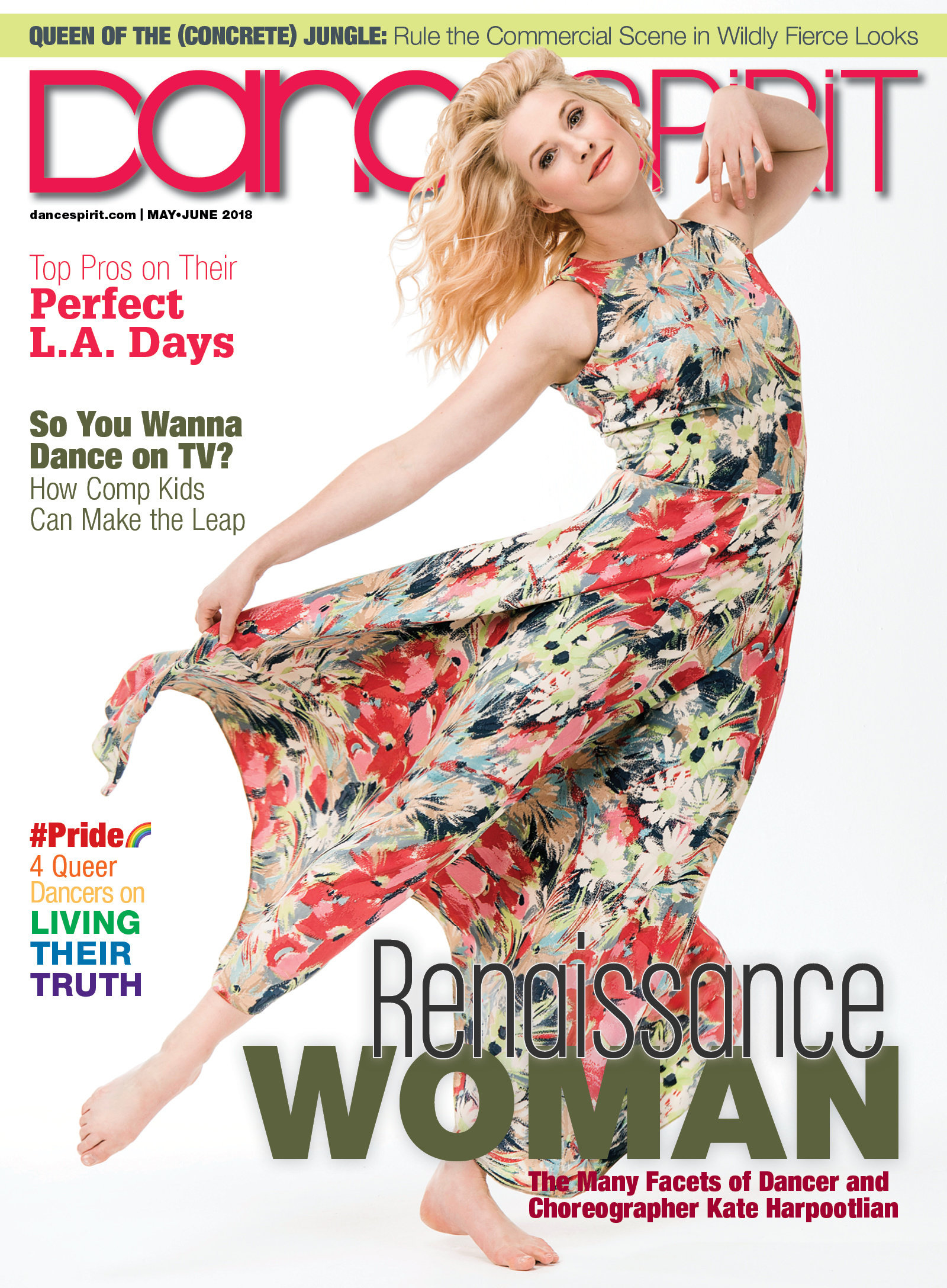 Get Dance Spirit in your inbox