Photo by Travis Kelley, courtesy Kathryn Morgan
In our "Dear Katie" series, former NYCB soloist Kathryn Morgan answers your pressing dance questions. Have something you want to ask Katie? Email dearkatie@dancespirit.com for a chance to be featured!
Dear Katie,
I'm really, really flexible. I know that doesn't sound like a problem—but it is! It's really hard for me to control the wonk. What can I do to build strength?
Sarah
Keep reading...
Show less
Samuel Melnikov lifting weights to build strength for partnering (photo by Jonah Rosenberg)
Safe partner-work demands you put in some time at the gym. Peter Frame—former principal dancer with New York City Ballet and founder of the School of American Ballet's strength training program—says, "Even advanced dancer forget about placement once they're lifting. They're doing the work, but you'll see shoulders and weight distribution out of whack." Want centered, controlled partnering? Grab a mat and dumbbells to try Frame's top three pre-partnering exercises.
Photos by Jonah Rosenberg. Modeled by Samuel Melnikov.
Keep reading...
Show less
The stage was spinning.

The whole theater was swirling before my eyes, and nothing made sense.
I forced myself to push through the familiar choreography, which by then was in my muscle memory, feeling entirely disoriented. Up was down and down was up. Something was very wrong.
The curtain closed on the final night of Odyssey Dance Theatre's 2012 Thriller season, and my nightmare started.
Keep reading...
Show less
Modeled by Ashlyn Mae (Nathan Sayers)
Ah, feet—we point, stomp and crack them (and everything in between). And though dancing all day makes them strong, they need special attention to help prevent injury. DS spoke with former professional ballerina and conditioning expert Rachel Hamrick, who recommends these four exercises to keep your feet in tip-top shape—and improve their overall look, from arches to insteps.
Keep reading...
Show less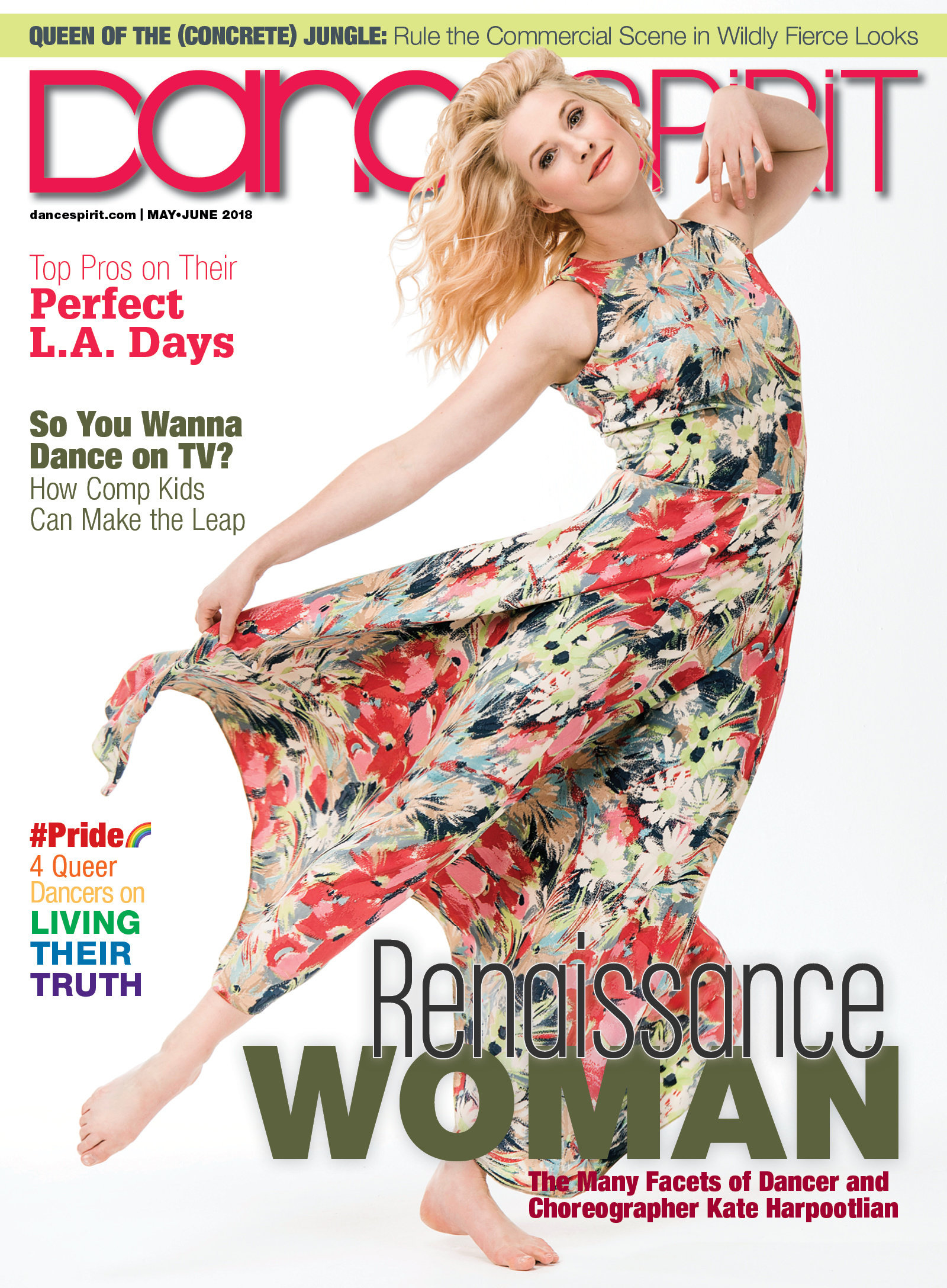 Get Dance Spirit in your inbox