The multitalented Merritt Moore (photo by James Glader, courtesy Moore)
For the past decade, Merritt Moore has been living a double life as both a professional ballerina and a quantum physicist. While dancing with Zurich Ballet and Boston Ballet, she received her undergrad degree from Harvard in physics, and she's currently pursuing a PhD in quantum physics at Oxford while performing with English National Ballet and London Contemporary Ballet.
Now, Moore is hoping to add another ball to her juggling act: becoming an astronaut. She's one of 12 contestants competing on the BBC reality show " Astronauts: Do You Have What It Takes?" For six weeks, Moore and her competitors face a series of demanding physical and psychological challenges to see if they're astronaut material. (Show mentor Chris Hadfield, former Commander of the International Space Station, will recommend the winner to space agencies recruiting for astronauts.) Even in a cast of extremely accomplished people—the contestants include a military pilot, a surgeon, and a dentist who has summited Mount Everest—Moore's unusual combination of skills stands out.
We leveled with the renaissance woman about how she's managed to pursue all her different passions.
Keep reading...
Show less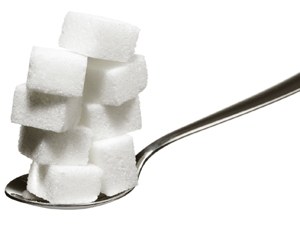 Let's face it: Nobody's perfect. Most dancers are guilty of some bad health habit, whether it's late-night snacking or not taking the time to warm up properly. We asked you about your worst habits and sought easy-to-manage solutions from health professionals. See if your problem made our Top 10 list—and learn what you can do about it.
1. Eating too much sugar
When you're really hungry and want something quick, it's easy to reach for a bag of gummy bears or a bar of chocolate. "Sugar is highly addictive," says Emily Cook Harrison, registered dietician at the Centre for Dance Nutrition in Atlanta. "It gives you a quick rush, but it's not long-term energy."
To avoid that 3 pm sugar craving, eat smaller, more frequent meals throughout the day, and don't go for more than three hours without eating. Instead of candy, grab a piece of fruit. "The fiber will help slow down digestion and make you feel fuller longer," Harrison says.
2. Not warming up
Dancing with cold muscles can increase your chance of injury. "Warming up increases blood flow to all muscles in the body, which makes them more pliable," says Julie Green, physical therapist for Pennsylvania Ballet. "Walk, jog in place or do some leg swings to increase circulation." Allow yourself at least 10 to 15 minutes to do warm-up exercises before class, and do an extra barre if you have a big break during the day.
3. Not cooling down
It might be tempting to just fall over after running a marathon routine, but you should keep moving at a slower pace to give your body time to regulate itself. Take a walk around the studio or in the hallway, mark through some choreography or gently jog in place. "Cooling down is safer for your heart after cardiovascular exercise, rather than drastically bringing your heart rate down and crashing," Green says.
4. Not drinking enough water
The first sign of dehydration isn't thirst but fatigue and poor balance. "Before you feel thirsty, you've already lost one to two liters of fluid," Harrison says. "You see a difference in muscles' ability to fire." (Take note if you feel sluggish or are unable to attack your choreography.) To prevent muscle cramping, keep a water bottle in your dance bag and take a few sips during every break. Avoid drinking too many sports drinks in place of water, since you'll get more calories and sugar than you may need. Caffeinated beverages also lead to fluid loss, so give up that afternoon Coke or cup of coffee.
5. Late-night snacking
Indulging late-night cravings can cause weight gain and water retention, especially if you munch on junk food. Try having a small bowl of cereal, soup, fruit salad or popcorn instead. Foods that are high in fiber and low in calories will make you feel full longer. "If you snack because you're bored, you can distract yourself by writing in a journal or finding another activity," Harrison says. "But if you need to refuel after a long day of dancing, go ahead and eat something healthy. Your metabolism doesn't shut down at a certain hour. You're burning calories even in your sleep." Just try to make smart choices.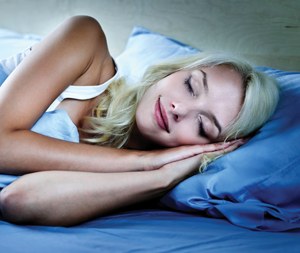 6. Falling asleep with makeup on
Leaving makeup on overnight can clog pores and cause breakouts. It can also irritate your eyes and make them look bloodshot in the morning. If you're too tired to take your makeup off before bed, try doing it earlier in the night. Set your cleanser next to the sink so you'll see it when you use the bathroom, or get into the habit of washing your face when you get into your pajamas or after you brush your teeth.
7. Not taking time off for an injury
It's hard to take a break from dancing, even for an injury. But if you push through pain and ignore the warning signs, you'll only make it worse. "The body is amazing at finding ways to compensate for pain," Green says. "But you could develop poor technique or cause another injury." Always see a doctor and follow his or her plan for recovery. You'll feel better in the long run—and dance better, too.
8. Not getting enough sleep
Lack of sleep affects everything from mood to energy to food cravings. "People who don't get adequate sleep—an hour or two fewer than what they really need—have a much harder time achieving a healthy body weight in the long term," Harrison says. Being tired also makes you forgetful, easily distracted and impatient. Try to fall asleep at the same time each night. Establishing a routine will help set your internal clock and ensure you get the 8 to 10 hours you need.
9. Overstretching
You might think sitting in a split for an hour is a good idea, but it's not. Too much stretching can actually cause injury. "Your muscles get longer when you stretch, and that means they get weaker," Green says. "If you don't incorporate strength training as well, you'll set yourself up for an injury." Go ahead and practice your splits, but follow them with some bridges (lie on your back with your feet flat on the ground and your knees bent, then use your hamstrings to lift your seat off the ground) or other exercises to strengthen your hamstrings.
10. Taking too many anti-inflammatories
When your body hurts, it's easy to pop a few anti-inflammatories and forget about the pain. But you could be masking a serious problem and increasing your chance for injury. "Long-term anti-inflammatory use can also lead to stomach bleeding and stomach ulcers," Green says. Talk to a doctor about how much you actually need. Try icing, taping, massage and acupuncture as alternative ways to reduce pain. You might find that a combination approach works best for you.
Need a Breather?
Do you get nervous or overwhelmed when auditioning, performing or taking an intimidating class? Relax! Stress can hinder your performance and even cause injury. DS asked Rebecca Dietzel, an anatomist and former dancer who teaches for The Ailey/Fordham BFA program, for some simple breathing exercises that will help you control your nerves and stay focused. Try them the moment you start to feel anxious or stressed.
The Situation
You're backstage waiting to perform and feeling jittery and shaky.
The Solution
•    Using your thumb, gently press on the outside of your nose, blocking your right nostril. Slowly inhale and exhale through your left nostril.
•    Repeat on opposite side.
•    Repeat as necessary.
The Situation
You're in bed the night before a big audition, but you can't seem to calm your mind and fall asleep.
The Solution
•    Lie flat on your back and place your palms on your lower abdomen.
•    As you inhale slowly through your nose, allow your abdomen to rise.
•    As you exhale, concentrate on slowly lowering your abdomen. Be sure not to force the air out at the very end.
•    Repeat as necessary.
The Situation
Your back-to-back classes are overwhelming and you feel tense.
The Solution
•    Stand with your feet slightly apart and your arms at your sides.
•    While inhaling, slowly raise your arms above your head with your palms facing up and clasp your fingers. Exhale in this position.
•    Inhale again, stretching upward while keeping your hands clasped and raising your shoulders.
•    Exhale, letting your arms and shoulders fall slowly, while keeping your rib cage lengthened and expanded.
•    Repeat as necessary.
Super Beans
We all know that salads are healthy and nutritious and that we should be eating them often, but sometimes they just aren't filling enough. Instead of piling on croutons, cheese and salad dressings, which are high in fat and contain preservatives and additives, opt for some garbanzo beans (a.k.a. chickpeas). Garbanzo beans have a nutty, buttery flavor that makes a salad heartier and more satisfying. Plus, these powerful little beans are high in protein, fiber and energy-boosting minerals. So dig in!
Did You Know?
The tight, confined, sweaty space in your pointe shoe is the ideal breeding ground for odor-causing bacteria. Try soaking your feet in cool tea for 15 minutes a day for one week, or sprinkle some crushed sage leaves into your pointe shoes before you dance. Tea and sage are high in tannic acid, which reduces sweating and odor significantly.
Quick Tip: Stretching not only improves your flexibility, but also helps deliver oxygen and important nutrients to your muscles. Plus, it makes it easier to burn calories during exercise. So reserve a few minutes before rehearsal and after class to stretch.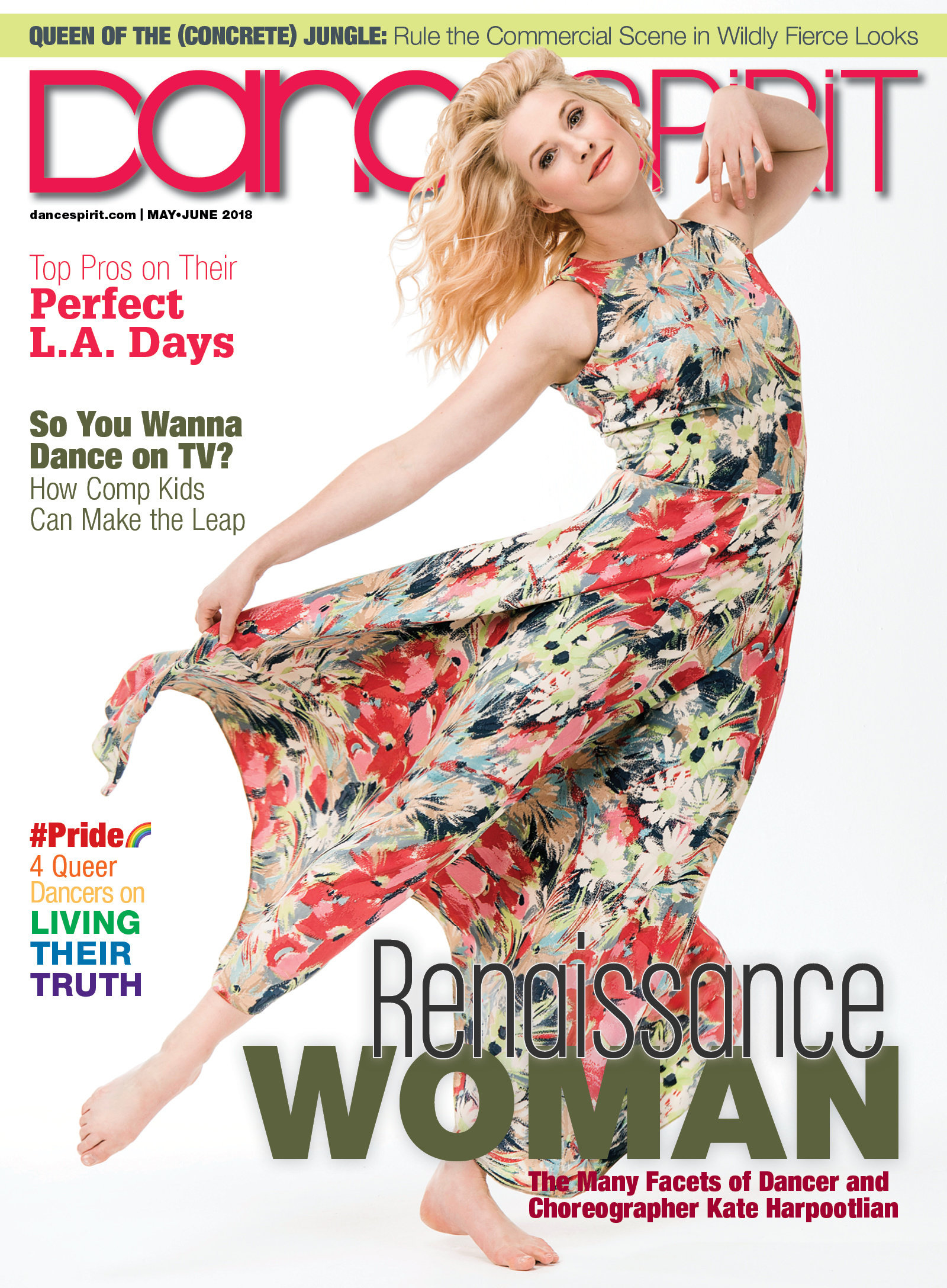 Get Dance Spirit in your inbox