Quinn Wharton
Everyone knows that training is the cornerstone of a successful career in dance. But as a dance educator, I also take comfort in the fact that high-quality dance training helps shape students into genuinely good people (in addition to creating future artists, which is a wonderful goal in itself.) These are the lessons dance teaches that help make students into better humans.
Mar. 23, 2017 11:28AM EST
The path to dance success isn't always a straight line. We asked three pros to reflect on their careers—including the disappointments, unexpected opportunities and inspiring moments of perseverance.
Daniel "Cloud" Campos
Currently a commercial performer, choreographer and director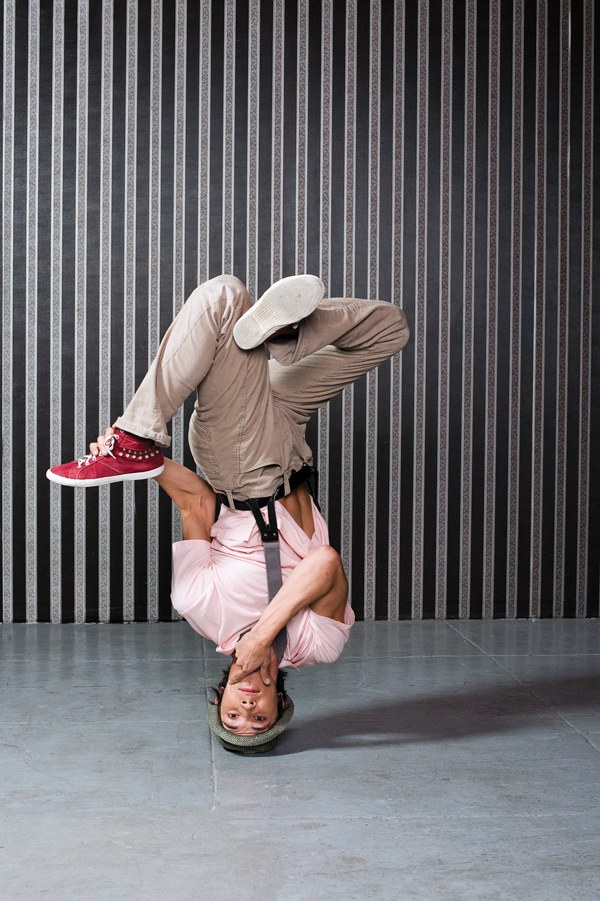 (Photo by Joe Toreno)
Performing at Universal Studios Florida
Campos began breaking at a very young age, but he didn't join a crew until he moved to Tampa, FL, at age 12. "I went to a roller rink, and there they were—the Skill Methodz! I was so impressed," he says. "We started going to competitions and traveling around the world, making a name for ourselves." Eventually the Skill Methodz landed
a job at Universal Studios Florida in a show called Street Breaks.
Touring with Madonna
On a visit to NYC, Campos heard about a Madonna tour audition. "I didn't have an agent, but I crashed the audition anyway," he says. He pushed through the choreography portion—an experience he'd never had—to get to the freestyle section of the audition. "I knew if they could see my breaking, I'd have a good chance of making it." He did make it, and ended up working on two of Madonna's tours.
The Commercial Life
After his Madonna audition, Campos got an agent in L.A. and started building his resumé. He landed gigs with a variety of directors and performers, including Jon M. Chu, Shakira and Jennifer Lopez. Campos quickly discovered just how intense the commercial dance world could be. "The audition process is intimidating when people have expectations of you," he says.
Discovering His Passion for Directing
While dancing in music videos and films, Campos realized he had his own ideas about how to capture movement on camera. He shot his first short dance film, The Paperboy, while
he was working at Universal Studios, and posted it on YouTube. "It ended up getting a lot of attention," he says. "I know I can't dance forever, and I realized this was another creative path to take."
Up Next
Campos' newest dance short, Today's the Day, is about facing your fears and walking into the unknown. "I enjoy telling stories with my body," he says. "I want to bring back the golden days of dance films." He's looking forward to more dance-inspired directing projects.
Drew Jacoby
Currently a member of Nederlands Dans Theater (and a new mom!)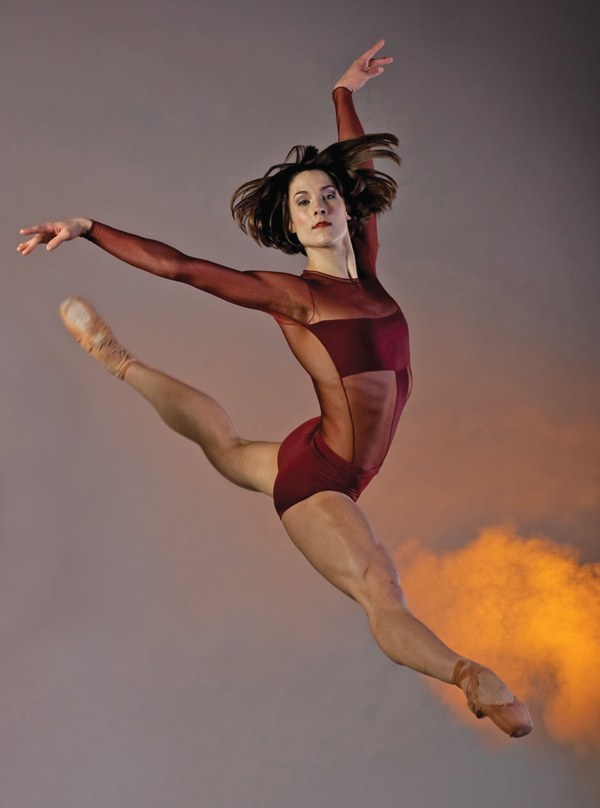 (Photo by Marty Sohl)
Dancing with LINES Ballet
After graduating from the Pacific Northwest Ballet School, Jacoby immediately accepted a job with the contemporary company Alonzo King LINES Ballet, in San Francisco. "I had hoped to join PNB, but they didn't want to take the risk of hiring me because I was so tall," says the 5' 11" dancer. "LINES was a different path than I had imagined."
Auditions Galore
Though she enjoyed working with LINES, Jacoby still dreamed of a super-classical ballet job. She continued to attend auditions while working with the company. "I met so many people through auditions," Jacoby says. "In the end, the conventional ballet path didn't work out for me. But those endless auditions were very enriching. I figured out there's more than one way to make it in the ballet world."
Freelancing in NYC
After a few years with LINES, Jacoby decided to strike out on her own in NYC. "I created a DVD and website, got a commercial agent, started auditioning for movies and Broadway shows and took classes at Steps on Broadway every day," she says. "I landed a gig with choreographer Lar Lubovitch, and from there, it just snowballed."
Jacoby & Pronk
One of Jacoby's freelance jobs was touring with Complexions Contemporary Ballet as a guest artist, and that's where she met dancer Rubinald Pronk. They began to perform together as Jacoby & Pronk, building a name for themselves by collaborating with choreographers such as Christopher Wheeldon and performing at festivals like Jacob's Pillow.
Joining Nederlands Dans Theater
While Jacoby was collaborating with Pronk, Paul Lightfoot and Sol Léon, then resident choreographers with Nederlands Dance Theater, brought up the idea of Jacoby joining NDT. But at that point, "I was still excited by making my own path," Jacoby says. Two years later, after Lightfoot was made artistic director of NDT, he offered Jacoby a contract—and she was ready to accept it. "One of the reasons I stopped freelancing was fatigue," Jacoby explains. "We were performing four pieces a night, I was doing all of the administrative work and we were traveling nine months of the year. I was trying to get funding, which was way over my head. So I was ready for company life again."
Up Next
Jacoby has now danced with NDT for three seasons. She's able to maintain her professional connections by teaching, producing galas and performing at festivals. These days, she's enjoying spending time with her new baby.
Ephrat "Bounce" Asherie
Currently a teacher at Broadway Dance Center and founder of Ephrat Asherie Dance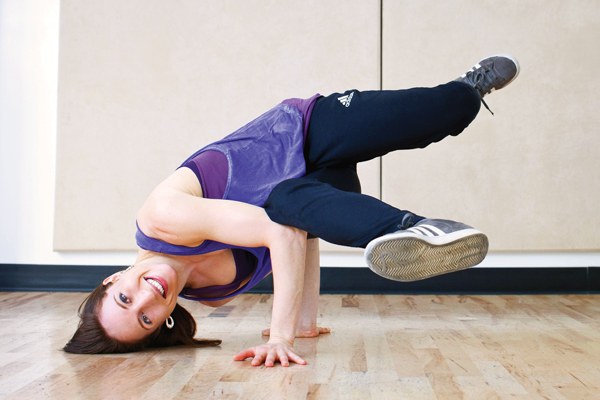 (Photo by Matthew Murphy)
Discovering Her Passion
Asherie began studying ballet at age 10 and Graham-based modern dance at 14. She loved hip-hop music, but "it was the '90s, so hip-hop classes weren't available at most dance studios," she says. She went on to study at Barnard College, majoring in Italian. Halfway through her degree, she saw Rennie  Harris' groundbreaking hip-hop work, Rome and Jewels, which gave her a new perspective on dance. "It completely blew me away," she says.
Adventures in Italy
Asherie was studying abroad in Italy when opportunity struck. "I was looking for an apartment, and I accidentally walked into a b-boy gym," she says. "It just fell into my lap!" She started breaking, and found that it gave her the voice she'd been looking for. "I didn't have to look in the mirror at my body—it was freeing to just be connected to the music and the movement."
Underground Mentoring
Back in NYC, Asherie discovered the city's underground breaking scene. "You had to
prove yourself there," she says. "The guys always thought I was someone's girlfriend or a groupie." One dancer in particular, Richard Santiago (aka Break Easy), took her under his wing. "He would teach me mini classes, spin records, show old breaking footage and share newspaper clippings," Asherie says. "It was such a nurturing approach to my education."
Committing to Dance
Life after college was challenging. Asherie waited tables, worked as an Italian tutor, wrote grants and danced at night. "I landed a breaking gig, and called in to work well in advance to get someone to cover my waitressing shift," she remembers. "But my boss ignored the request, and I was fired." It was a crucial moment: Asherie had also just landed her first jobs teaching dance, at Peridance Capezio Center and Broadway Dance Center. "I decided it was time to commit myself entirely to my practice, and I got an agent."
Forming Her Own Company
Asherie began to develop as a choreographer as well as a dancer, and eventually founded Ephrat Asherie Dance. The group earned residencies at New York Live Arts and Jacob's Pillow, which allowed Asherie to further explore her creative voice. She also kept up a busy teaching schedule. "When I'm fulfilled in my choreography, that makes me a better teacher," she says.
Bessie Nominations
After Asherie curated a show at Dixon Place on the Lower East Side of NYC, she was commissioned to do a full-evening work for the venue. The result, A Single Ride, was nominated for two Bessie awards—one of NYC's highest dance honors.
Up Next
Asherie recently finished a residency on Governors Island through the Lower Manhattan Cultural Council. She's also an MFA candidate at the University of Wisconsin—a low-residency program that allows her to continue making work in NYC. This spring, she'll be touring with Get on the Good Foot, a dance tribute to James Brown.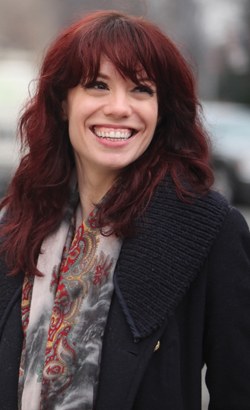 Nicole Carol Schuman
She wasn't the star of her studio, but that didn't keep Nicole Carol Schuman from having an amazing professional dance career:
I can't remember a time when I didn't want to be a professional dancer. Sure, what I actually wanted to be was an astronaut-marine-model-princess-ballerina-lawyer-writer, but dance has always been a part of my career plan.
When I was 7, my parents enrolled me at Juliana's Academy of Dance in Clinton Township, MI—this tiny storefront tucked inside a suburban shopping center next to a Weight Watchers. I started with a tap/ballet combo class once a week, then advanced to an hour each of jazz, tap and ballet. A couple years later, I started competing.
When I was 10, Juliana, the owner of the studio, gave me a solo. It was a lyrical number to "Evergreen" by Barbra Streisand. Afterward, she said she saw potential in me, and asked me to switch to her bigger studio an hour away in Troy, MI. It was an exciting but terrifying prospect, because in my mind, that studio was in the big leagues. It was where the "good" dancers went. I was so impressed with some of the girls there that I still remember their names to this day. They were rock stars.
With a great deal of pleading, I convinced my mom to start taking me to the new studio a couple days a week. Boy, was that a whole new world. I thought going there would be all sunshine and puppies, but instead, in a heartbeat, I went from doing no wrong to doing nothing right.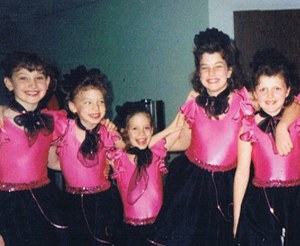 Not quite at Rockette height yet: 8-year-old Schuman (center) in a number called "Rockin' Around the Clock"
I thought at least I was good at lyrical (I'd just done a solo to Barbra Streisand!), but then, in lyrical class, I was told I looked as if I had rigor mortis. I was mortified. There were times I wanted to run back to my old studio and hide. But I also wanted to be good. I wanted to be the girl whose name other girls remembered years later. There was no way I was going back
Not getting the parts I wanted in performances and competitions was hard, to say the least. My mother was never a stereotypical stage mom, but she was honest. She'd say, "You know, that other girl is better at that part than you are." I knew I was surrounded by fabulous dancers, but getting constantly stuck in the back meant I had almost no confidence, and I always felt badly about myself.
Don't get me wrong: I had a few glorious fouetté solos (I was always a turner). But the combination of adrenaline and a bad swayback usually meant something wonky happened onstage. More frequently, I was hidden in the back corner without explanation. At the time, that felt like the end of the world.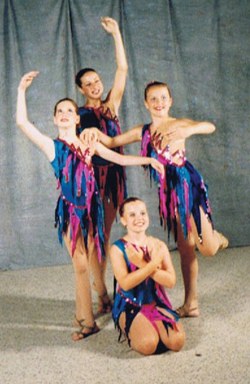 Schuman (far left) in costume for a small group lyrical number
A turning point for me was when Dee Caspary came in from L.A. to guest teach. We'd competed against his studio before, and their numbers were phenomenal. It was his first time teaching for us, and we were terrified. His movement was foreign and uncomfortable. We were doing an across-the-floor combination, and at one point, he pulled me out and made me do the combination over again by myself. He saw something special in me. When I did the combo again, it felt awful, but he had successfully given me the confidence I'd been lacking.
I didn't suddenly go from being a back-row dancer to being the star of the studio, but that was the moment I realized how big and diverse the dance world really was. There were many parts I wasn't right for, but there also had to be parts I was right for. And I was willing to put in the work to find them.
I realized I had two options: I could either resent my talented classmates or try to learn from them. And I could learn a lot more dancing in the back, able to see the talent I was surrounded by, than I ever could up in front where I could only see myself. I began to realize how insignificant my placement in the blocking of a routine was in comparison to the great training I was receiving. Every time I wasn't chosen for a part I wanted, it was just more fuel for my fire.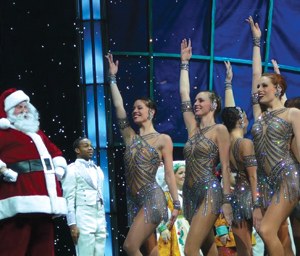 Schuman (Left) In the "Let Christmas Shine" number
I auditioned for the Radio City Rockettes during my senior year of high school, and I was offered the job that summer. The offer surprised me, but it also helped me understand that not always being in the front had made me the dancer I'd become. I'm so grateful I was given the chance to work my butt off for every opportunity instead of having things handed to me.
I've now danced with the Rockettes for 11 years, and our motto is "Together we're better." Being a part of this company is about making these beautiful pictures no dancer could create by herself. It's not about who's the best, because we're all the best.
Today I frequently judge dance competitions, and let me tell you: If you're in the back row, that's no reason to blow it off. I'm watching you!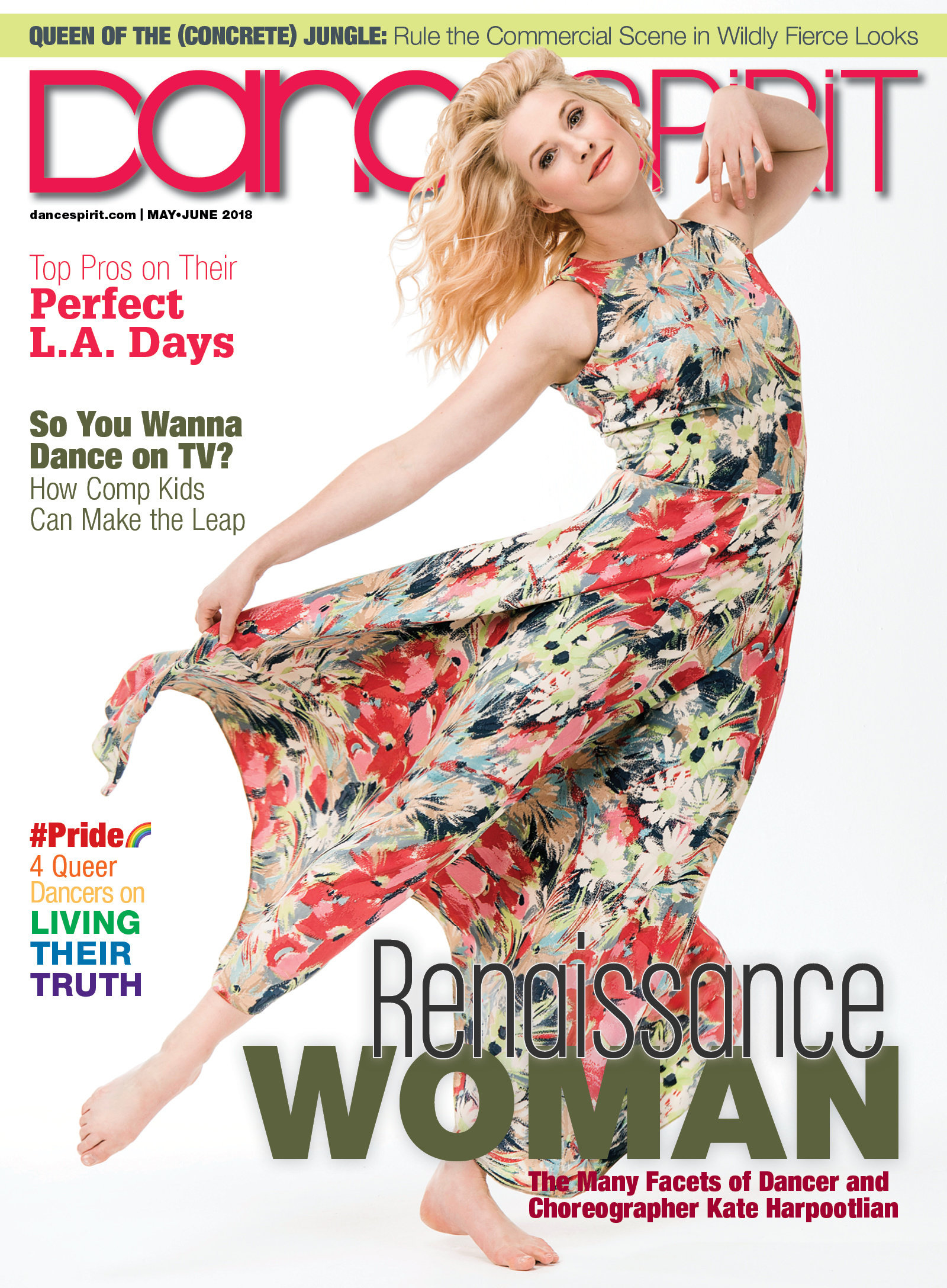 Get Dance Spirit in your inbox