When Dance Spirit first spoke to Lauren Lovette for our September 2010 cover story, she was an 18-year-old apprentice with New York City Ballet—a great feat considering she didn't start training until she was 11. Since then, this vibrant dancer has come a long way: She joined the company's corps de ballet the month her DS cover was printed and was promoted to soloist in February of this year. Lovette has danced the Sugar Plum Fairy in The Nutcracker and Princess Florine in The Sleeping Beauty, and originated feature roles in Peter Martins' Mes Oiseaux and Susan Stroman's Frankie and Johnny...and Rose. But what we loved most about Lovette as an apprentice hasn't changed: her magnetic personality, sparkling technique and undeniable star quality. Want to know more? Read on for The Dirt. —RZ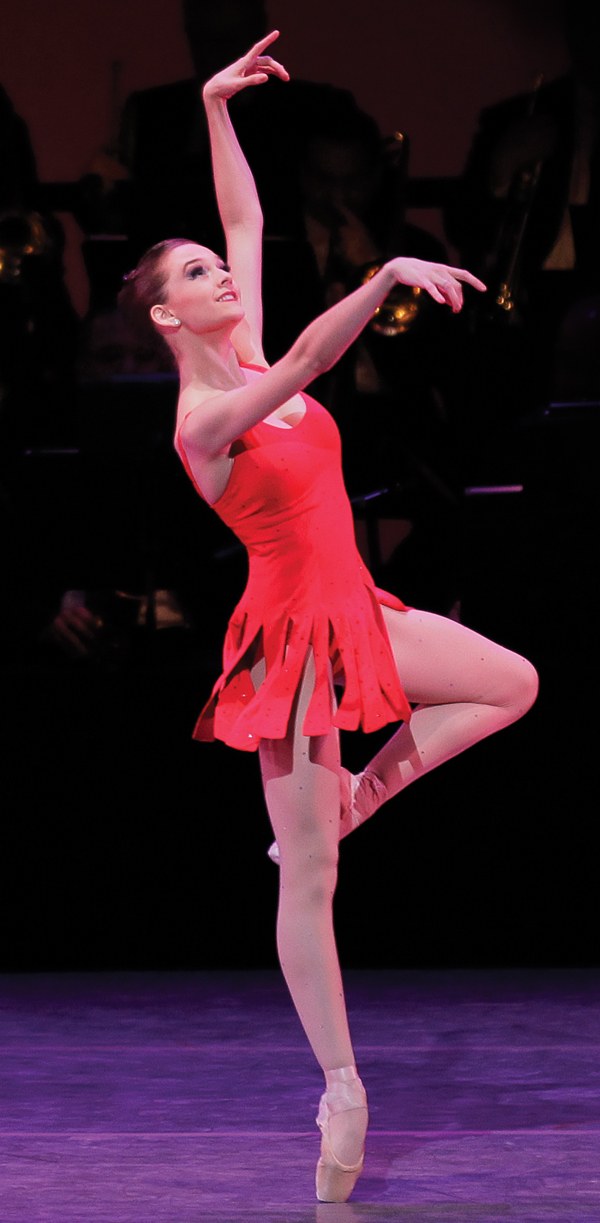 Lovette in Susan Stroman's For the Love of Duke (by Paul Kolnik)
What did you want to be when you were a little kid? "I wanted to work at an ice cream shop."
Dancer you would drop everything to go see: "Julie Rent. I watched ABT tapes of her from the library growing up."
Biggest guilty pleasure: "I guess chocolate. But I don't feel guilty about it."
Favorite food: "A big steak with mushrooms and potatoes of any kind. I have had it every birthday I can remember."
Something most people don't know about you: "I am a huge fan of animated movies!"
Favorite city in the world: "I think New York is still my favorite city. It was a dream to move here, and it still is."
Do you have any pre-performance habits or superstitions? "Good hair--good show!"
What's your most embarrassing onstage moment? "Once I forgot my choreography on stage and made up twelve counts on my own. I will never forget that show!"
What has been your proudest career moment so far? "My first Sugar Plum Fairy with the New York City Ballet! That was a dream come true."
Dec. 19, 2012 10:47AM EST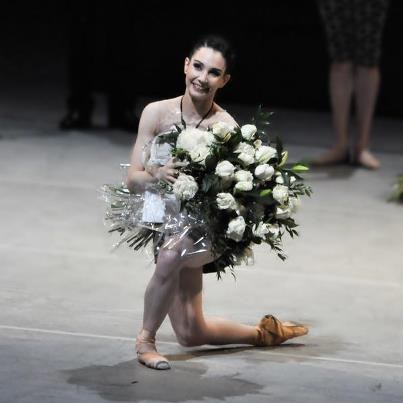 My old ballet studio has a cute tradition: A few of the school's youngest students are asked to present flowers to the principal dancers at the end of each performance. And being chosen as a flower girl is just this impossible honor. I'm talking squealing, jumping-up-and-down excitement—8-year-old me still hasn't gotten over it.
Why? Well, first, there's the amazing feeling of getting to have a real interaction with one of the "big girls" you idolize. But there's also something special about the ritual itself: the gorgeous bouquets of lilies and roses, the way the dancers somehow manage to negotiate the bulky packages in such a graceful way. And oh my gosh, to be the leading ballerina, to pull out the one rose and kiss it and present it to your partner! It's such a beautiful, elegant little pageant, so much fun to be a part of.
Flowers and ballet: Would opening night be opening night if the ballerina didn't receive a huge bouquet? It's almost hard to imagine. But how did that tradition get started? And who's sending all these flowers, anyway?
The Guardian just published a kind of amazing piece dissecting the history—and logistics—of flower-giving at the ballet. Since it's a British paper, the focus is on The Royal Ballet, where flower showers are apparently even more common than they are at U.S. ballet companies. (Did you know that The Royal has a "flower fund," to cover emergency bouquets, in case a principal dancer doesn't have flowers sent to her? That is my new favorite thing.)
But they also talk about the people on other side of the flower tradition: the florists, who have all kinds of fun customizing bouquets to dancers, or to roles. There are a lot of pink flowers happening at this time of year for the Sugar Plum Fairies, of course—but if the company is dancing Alice's Adventures in Wonderland, they like to add things like flamingo feathers and playing cards to the arrangements. It sounds like the best job ever.
The paper put together a video following the London florists who make many of The Royal's bouquets, Bloomsbury Flowers. Predictably, it's delightful. (Both of the owners used to be dancers!) Take a look—then click here to learn more about the dance world's flower and bowing traditions.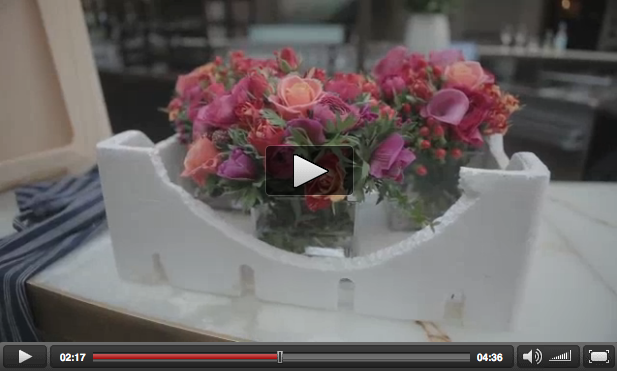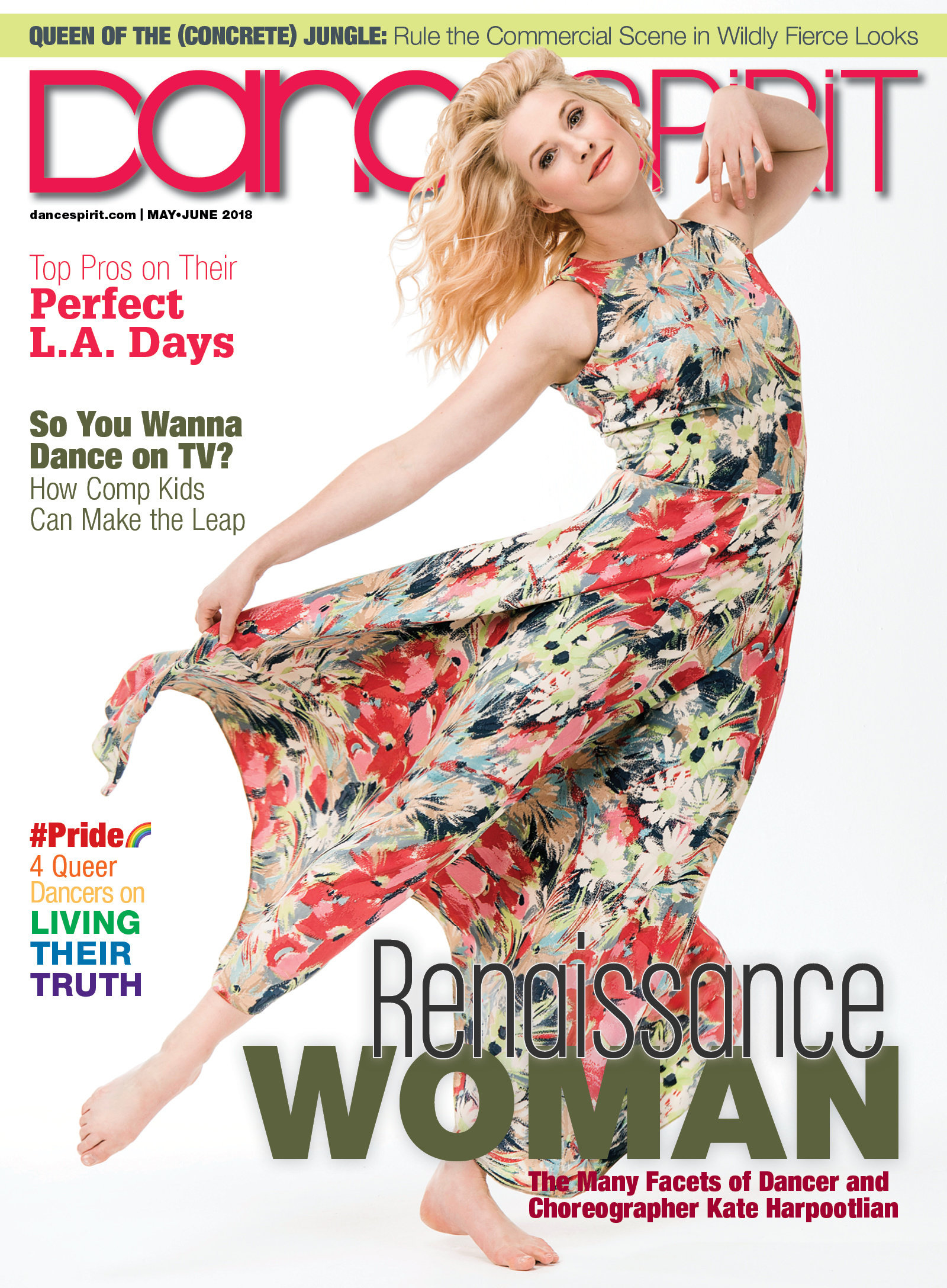 Get Dance Spirit in your inbox