You've completed your summer intensive auditions and received your acceptance letters. Congrats! Now, it's time to choose where you'll be spending this vital training time. While it's easy to select the program with the biggest name, or head to the school where all your friends are going, it might not always be the best choice for you. Instead, it's most important to end up at a program that will nurture you while pushing you to fulfill your potential. Watch out for these common mistakes dancers can make as they finalize their summer plans.
Keep reading...
Show less
Boston Ballet principal Lia Cirio at age 15 in class at the Central Pennsylvania Youth Ballet summer intensive (photo by Rosalie O'Connor, courtesy Cirio)
It's hard to believe that summer intensive season is almost over! We hope you're learning, growing, having fun and making memories at your intensives this year.
Today, we're sharing seven dancers' favorite summer intensive memories.
Keep reading...
Show less
How To
Jul. 03, 2018 12:34PM EST
Ballet Austin summer intensive students with associate artistic director, Michelle Martin (Anne Marie Bloodgood, courtesy Ballet Austin)
You're in a studio that's not your own, surrounded by dancers you don't know. You're excited and nervous, all at the same time. It's the first day of your summer intensive, and you're eager to make a good impression. But how? We asked the experts for advice.
Keep reading...
Show less
Class at The Ailey School (Jaeger Sloan, courtesy The Ailey School)
The school year is winding down, which means our favorite time of year is approaching: summer intensive season! Whether you're attending a dance program that spans three weeks or two months, set in a big city or close to home, here's advice from the experts on how to make it your best one yet.
Keep reading...
Show less
Photo by Travis Kelley, courtesy Kathryn Morgan
In our "Dear Katie" series, former NYCB soloist Kathryn Morgan answers your pressing dance questions. Have something you want to ask Katie? Email dearkatie@dancespirit.com for a chance to be featured!
Dear Katie,
All the dancers in my level auditioned for a prestigious summer intensive—but I'm the only one who got in. Now everything is incredibly awkward at the studio. I'm really excited about the program, but I don't want to make my friends feel bad. What can I do?
Danielle
Keep reading...
Show less
Photo by Travis Kelley, courtesy Kathryn Morgan
In our "Dear Katie" series, former NYCB soloist Kathryn Morgan answers your pressing dance questions. Have something you want to ask Katie? Email dearkatie@dancespirit.com for a chance to be featured!
Dear Katie,
I'm applying to some summer programs by video this year, and I can't afford a professional videographer. Is it OK to film an audition video on my phone? What can I do to make it look polished?
Lindsay
Keep reading...
Show less
Christopher Perricelli leading class at Gus Giordano Dance School (courtesy Amy Giordano)
There are zillions of things to think about when choosing a summer program, but here's one you might not have considered: using an intensive as an opportunity to focus on a new style. Maybe you're a tap dancer who's ready to see where else your rhythm and quick feet can serve you, or a contemporary dancer curious about the more traditional roots of your genre. A summer program can be the perfect place to broaden your horizons, giving you the opportunity to make technical and artistic changes that stick throughout the year.
Keep reading...
Show less
Mar. 23, 2017 01:50PM EST
Mar. 23, 2017 12:43PM EST
With only two weeks left in The Ailey School's Summer Intensive Program, Gabriel Hyman collided with his partner during a rehearsal for the final performance and suffered a calf-muscle tear. "I was told that recovery would take at least two weeks," says Hyman, who's currently an Ailey II apprentice and a junior in the Ailey/Fordham University BFA program. "I'd been cast in two pieces and I could hardly go on relevé—it was so disappointing." With the help of a physical therapist, he figured out how to make it through some of his choreography and modify his movement in class. "But sometimes I could only observe."
Getting injured during your summer intensive probably seems like the worst-case scenario. You worked hard to get accepted, and you want to milk as much as you can from the experience—not sit on the sidelines. But your summer doesn't have to end just because you got hurt. In fact, learning how to seek help for an injury, monitor your own recovery and grow from the experience can be just as beneficial to your career as dancing full-out from June through August. Here's your guide to dealing with your injury, so you can still have an amazing summer of dance.
The Shock
These programs are called intensives for a reason: You may be transitioning from four hours of dancing each day during the school year to 10 hours of classes, workshops and rehearsals daily during the summer. You won't be the only one who's sore, tired or suddenly aware of areas that need strengthening. "Even before placement classes at Boston Ballet's summer intensive, I talk to the dancers about symptoms of strain and inflammation and teach them how to treat routine soreness," says Susan Kinney, who has been head of the school's physical therapy clinic for the past seven years.
It can be tempting to power through minor injuries at a summer intensive. But if you're experiencing pain that restricts your movement, it's time to speak up. "Discomfort and pain have a purpose—they tell you what you're doing wrong or what you're overworking," Kinney says. If you ignore significant pain, you might end up with an injury that will last well beyond the summer.
The Talk
If you do get injured, it's important to arrive at the studio 15 or 20 minutes early to discuss the problem with your teacher. "During or after class is the wrong time to talk about an injury," says Brooke Lipton, who teaches contemporary dance for The PULSE on Tour. "If I see you modifying movement before you tell me you're hurt, the explanation could end up sounding like an excuse." During your preclass discussion, keep things short and sweet.
"Kids tend to be scared to tell the teacher or feel like they need to have a big, long explanation, but just be honest and concise," Lipton says. "Say something like, 'I pulled my inner thigh, and I'm going to do my best to work around it in class today.' "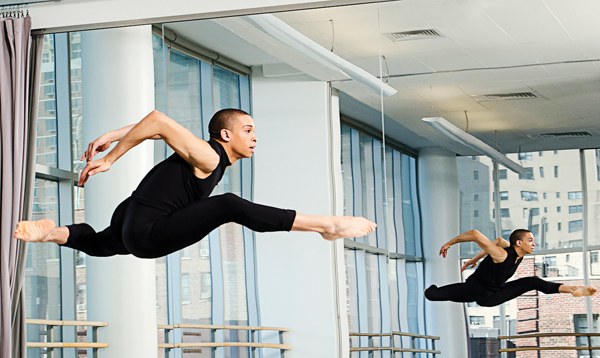 Gabriel Hyman had to cope with an injury during The Ailey School's Summer Intensive Program. (Photo by Kyle Froman, courtesy The Ailey School)
The Alternatives
How can you determine what movements are safe to do while injured? Your recovery should be a collaboration with your teachers and parents, says Jonathan Sharp, who's on faculty at Joffrey West's summer intensive in L.A. and oversees the summer dance program at Idyllwild Arts. "If you describe the pain and ask what you should do, your teachers will watch you in class and do their best to help," Sharp says. If your
program has physical therapists on staff, take advantage of their expertise, too—they likely treat professional dancers year-round and will know how to advise you. For something like shin splints, says Shaw Bronner, director of physical therapy at The Ailey School, the solution might be as simple as avoiding jumps. Or, if a student has anterior hip pain, Bronner would have her keep leg lifts below 45 degrees.
If, after working with your teacher and physical therapist, it seems like the best thing for you to do is to observe class, you may still be able to learn a great deal, thanks to the difference in perspective. "Observing class was a great opportunity for me to see the lines I'd been trying to achieve," Hyman says. "It helped me realize exactly how I should be positioning my body." Challenge yourself to be an active watcher, and develop your own "eye of the teacher," Sharp says. "Identify what the teacher is talking about in a correction. Can you see it?" Lipton urges students to train their choreographic memories by learning combinations without moving their bodies. "Your eyes are just as beneficial as your arms and legs," she says.
The Bottom Line
An injury that keeps you out of the studio for a substantial length of time, like a fracture or torn ligament, might mean it's time to go home. "Everyone hurts for a student who has to leave early," Kinney says. "But if an injury is severe enough that you can't modify movement at all, it really is best for you to go home and take care of it." She adds that, in her experience, the majority of injuries that send students home develop from a pre-existing condition. "It's just one more reason to be honest and up front with your teachers and PT at the beginning of the intensive."
Don't despair, though: Summer-ending injuries are relatively rare. Bronner has even seen seriously injured Ailey School students who were still able to work with intensive choreographers. "Many times we find some way for them to be a part of the final performance," she says. "Everyone wants the dancers to come away with a positive experience."
Prevent Injuries with Proper Prep
Gearing up for a summer program? Here are steps you can take to make injuries less likely.
Keep Moving
Don't take time away from the studio between your June recital and your August intensive. Boston Ballet School physical therapist Susan Kinney recommends maintaining your normal class routine—even adding up to two classes a week. Take advantage of the downtime you have now that school's out and start cross-training. "Do cardio—whether that's swimming or using the elliptical or stationary bike—as well as yoga, Pilates, or Gyrotonics," she says. "It only takes four to six weeks to really improve your stamina, strength and flexibility."
Pack Smart
Jonathan Sharp, who teaches at Joffrey West's summer intensive in L.A. and runs the Idyllwild Arts summer program, says not to underestimate the power of a good night's sleep. "Pack your pillow and comforter from home, so your bedtime routine is familiar," he says. "And bring a good water bottle—you should drink close to an entire bottle after every class. You're working your muscles to the extreme, and without hydration they'll cramp." Other must-haves: an ice pack, a microwavable heat pack, kinesio tape and a strap for stretching, Kinney says.
Ease In
Once you arrive at your summer intensive, take things slow. "Don't kill yourself during placement class," Kinney stresses. "It's natural to want to place at a top level, but you can work hard without blowing it out on Day One. That's when a lot of young dancers start brewing an injury that affects them later in the summer." —K.B.
Get Dance Spirit in your inbox
We all know there are a million and one ways to spend your summer intensive. But the programs we think about are invariably focused on technique and less so on the creative process. What if there was something that combined both?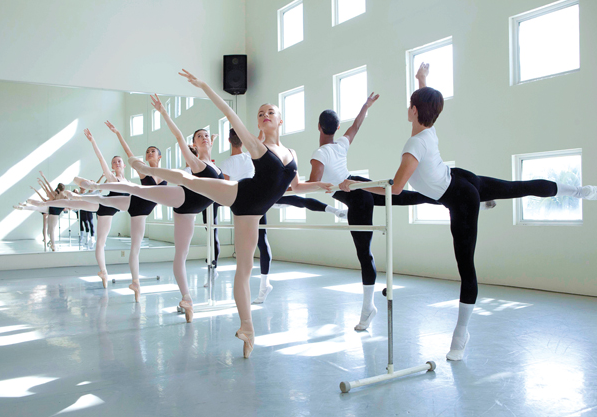 Miami City Ballet School (Photo by Pavel Antonov)
Enter Miami City Ballet School's new Choreographic Intensive. The two-week program allows dancers ages 14–18 to work with new and emerging choreographers. Dancers will have daily pointe and technique classes with MCB faculty, and then work with young choreographers to create something new.
Though the choreographers haven't been announced yet, this sounds like an awesome opportunity for dancers to build connections and broaden their awareness of the dance world without sacrificing rigorous technical training. And (bonus!), if you're between 14–18 years old, you can even attend MCB's regular summer intensive in addition to the Choreographic Intensive. Now that sounds like a well-rounded summer.
For more info, click here.
Jayme Thornton
In our "Dear Katie" series, former NYCB soloist Kathryn Morgan answers your pressing dance questions. Have something you want to ask Katie? Email dearkatie@dancespirit.com for a chance to be featured!
Keep reading...
Show less
Summer intensives come with a roller-coaster ride of emotions: Auditioning, getting in, level placement, new challenges, new friends, leaving home...your intensive will push you in all kinds of exciting new ways.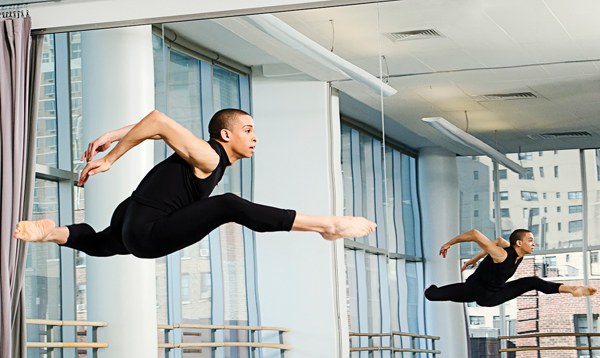 Gabriel Hyman during The Ailey School's Summer Intensive Program. (Photo by Kyle Froman, courtesy The Ailey School)
Here are five things to think about as you head in, so you can make the most of your experience.
The end of April is already on the horizon (crazy, right?), which means school is winding down and summer intensive stress is picking up. Whether it's your first intensive (in which case, we've got tons of advice for you!) or your fifth, it's always a good idea to be as prepared as possible. So, we did some digging through the DS fitness archives and found the best exercises to help with all the things you'll encounter over the summer!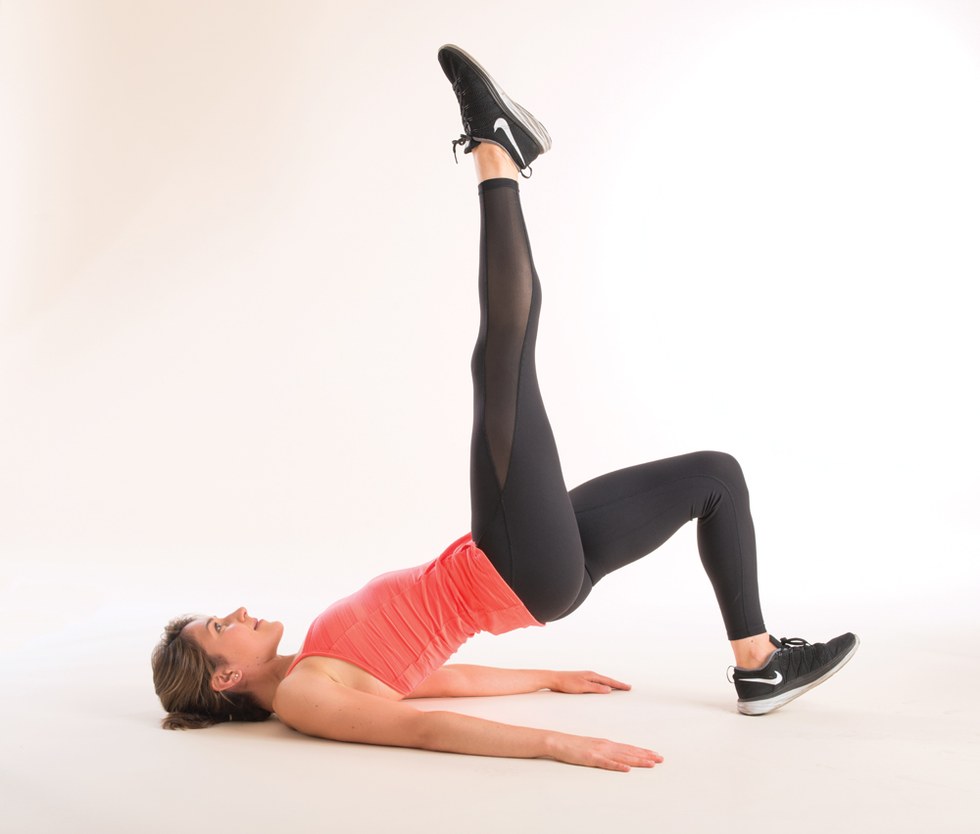 (Photo by Lucas Chilczuk)
Trying to improve your jump? Check out All About That Bass.
Strong glutes are the secret to sky-high jumps. These exercises will help tone and strengthen them and give your jumps a boost.
Video: Click here!
Trouble with your turnout? We've got you covered with these inner-thigh workouts.
When properly strengthened and engaged, your adductor muscles can help you achieve full, proper turnout. And all dancers know how hard it is to break a bad turnout habit!
Video: Click here!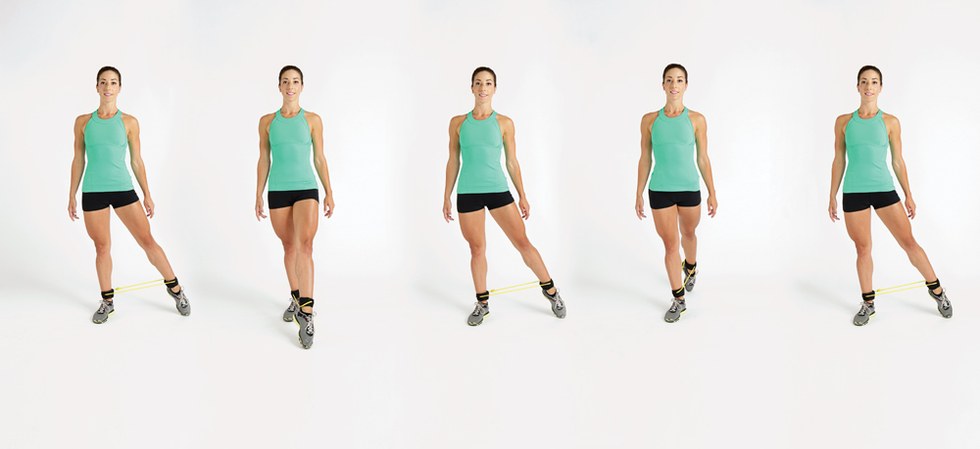 (Photos by Jayme Thornton)
Arabesque not hitting 90 degrees? Don't force it—focus on the foundation with these exercises.
A flexible back helps, but strengthening your abs, hamstrings and thighs (to name a few) will elevate your arabesque in no time.
Video: Click here!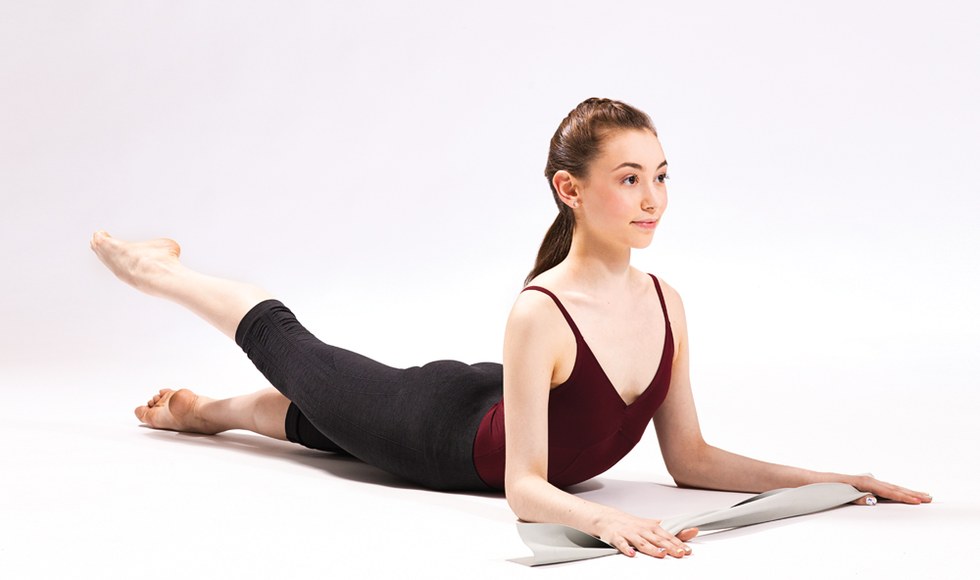 (Photo by Nathan Sayers)
Evelyn Kocak in Giselle (Alexander Iziliaev, courtesy Pennsylvania Ballet)
There's nothing like the thrill of attending a summer program. Getting to experience new teachers and classes can make a world of difference in your technique. Meeting other students who are as obsessed with dance as you are can lead to lifelong friendships. And sometimes, a summer program can alter the course of your dance career. Just ask pros Evelyn Kocak, Stacy Martorana, Mayumi Enokibara and Stephanie Klemons, who shared their life-changing summer intensive experiences with Dance Spirit.
Keep reading...
Show less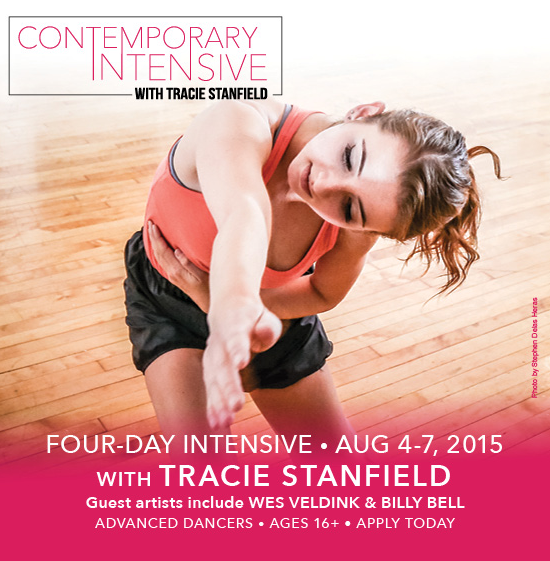 Before you finish solidifying your summer plans, consider making a little room for a four-day feast of contemporary dance.
From August 4–7, Broadway Dance Center in NYC will host a contemporary intensive for dancers 16 and up. Tracie Stanfield, the highly sought-after teacher and artistic director of Synthesis Dance Project, will head the intensive, with guest artists like former Cedar Lake Contemporary Ballet dancer Billy Bell and director/choreographer Wes Veldink. In addition to daily barre classes and technique and rehearsal with Stanfield, Bell and Veldink, the four-day workshop will include a series of master classes, a concert dance Q&A panel, an in-studio presentation and video shoot and three drop-in classes.
To apply, fill out the online form, submit the application fee of $25 and email your dance resumé, headshot and a video of you in a contemporary class or performance to workshops@bwaydance.com. If you prefer, you can audition in person during one of Stanfield's classes at BDC. Email info@SynthesisDance.org to set up a time. To access the online applicatio, click here. Good luck!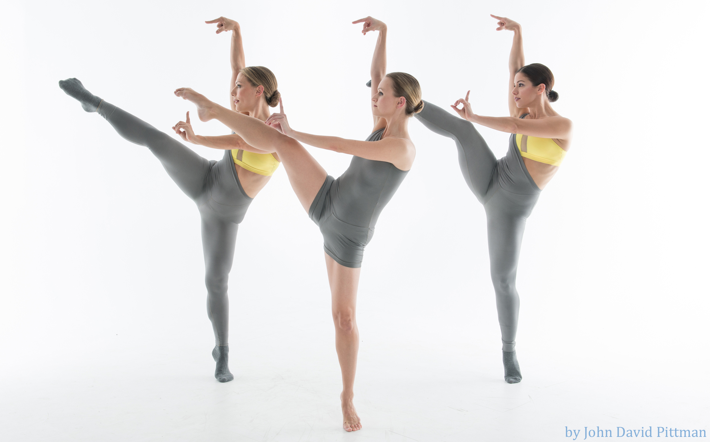 One of the workshop's master classes will be with Stanfield's Synthesis Dance Project. (Photo by John David Pittman)