Popular
Feb. 04, 2018 07:00AM EST
screenshot via @bostonballet on Instagram
Unless you live under a rock, you know the Super Bowl is going down later today. What you may not know, however, is that the ballet worlds of Philadelphia (home of the Eagles) and of Boston (the Patriots' stomping grounds) are just as excited as, y'know, everyone else you know is.
Keep reading...
Show less
Mar. 23, 2017 04:41AM EST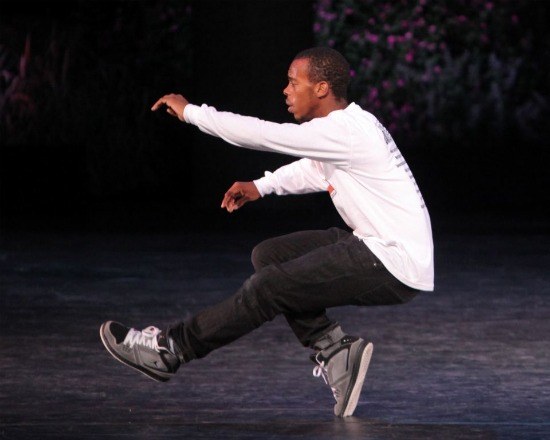 If you haven't heard of Lil' Buck, you are a) behind on your DS reading! Check him out in our "Most Influential People of 2011" feature; and b) MISSING OUT. The talented dancer is spreading the gospel of "jookin'," a hip hop style that originated in his hometown of Memphis, TN. Jookin' is awesome—and almost impossible to describe. Here's the best I can do: It's a combination of fluid arm isolations, glides and slides, and pointework. You read that correctly: pointework.
Lil' Buck basically blew up the internet last summer, when none other than Spike Jonze posted a video of his mesmerizing take on "The Dying Swan" (with none other than Yo-Yo Ma on the cello). Last night, he grabbed the spotlight again: He performed in Madonna's supersized Superbowl halftime show. And by "performed," I don't mean "step-touched in the back row with 50 other dancers." I mean straight-up stole the show from the Material Girl herself.
There isn't much halftime footage up online (copyright issues, boo). You can, however, catch bits of Lil' Buck's performance—he's the one wearing wings (!)—in this clip (sorry, not embeddable) from his local Memphis TV station. You'll also hear from his adorable ballet teacher, and from the man himself. (I do have a serious bone to pick with News Channel 3, though—local "rapper" shines with Madonna??? Good grief.)
And since, after that appetizer, you're probably hungry for more Lil' Buck, I'll leave you with his amazing "Swan" video from last year:
In a battle of East Coast vs. West Coast, who reigns supreme? For many Americans, the answer to this question came on February 1, when the New England Patriots (#teameast) defeated the Seattle Seahawks (#teamwest) in Superbowl XLIX. But the dancers among us were not so sure.
Earlier this week, we raved about Pacific Northwest Ballet's triumphant manège to Boston, the outcome of a Superbowl bet with Boston Ballet. PNB artistic director Peter Boal laid down the smack talk, claiming his dancers' superiority in all things feet, turns and jumps. He had us wondering: Is West Coast really the best coast? The plot thickens...
Bostonians are nothing if not tough (I mean, what other city could handle the crazy winter they've been having?), and Boston Ballet didn't let PNB have the last word. A handful of BB dancers filmed themselves dancing to same song (Dropkick Murphys' "I'm Shipping Up to Boston"). There's no smack talk and no fancy graphics. It's just one take of raw Bostonian awesomeness.
We're calling a tie here, folks. 'Tis the season of love, after all, and we LOVE BB and PNB.
If you're anything like me, 85 percent of every sporting event you watch is spent scoping out the cheerleaders/dancers. It doesn't matter if I'm in the stadium or watching the game on ESPN—I'm looking for high kicks and flashy poms.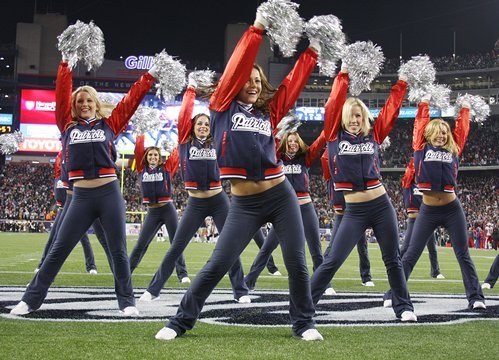 With the biggest football game of the year just around the corner, I want to introduce you to the ladies who'll be cheering on their team and pumping up the crowd: the New England Patriots Cheerleaders. Sadly, the New York Giants don't have cheerleaders/dancers. (Whhhaat?!) Word on the street is they feel the dancers would take away from the overall game day experience.
False. Dancers improve everything! At least we think so.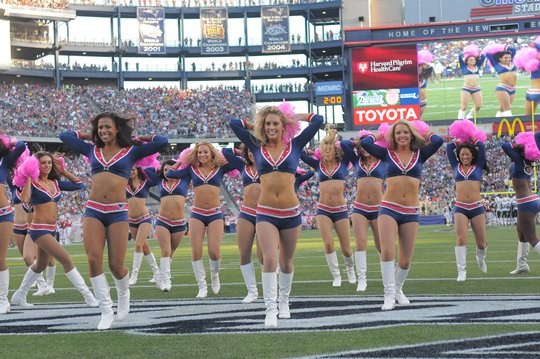 The Patriots Cheerleaders are pretty dang impressive. Not only are they super-fit and stunningly beautiful, but they were recently named the best cheerleading squad in the NFL in 2012 by CNBC's sports business columnist Darren Rovell. Plus, they've got some serious smarts: nearly every dancer has a college degree!
So, who will I be rooting for this Superbowl? The New England Patriots Cheerleaders, of course! Who will you be cheering on?
Think you'd make an awesome Patriots Cheerleader? Show 'em what you've got March 3, at the 2012 auditions.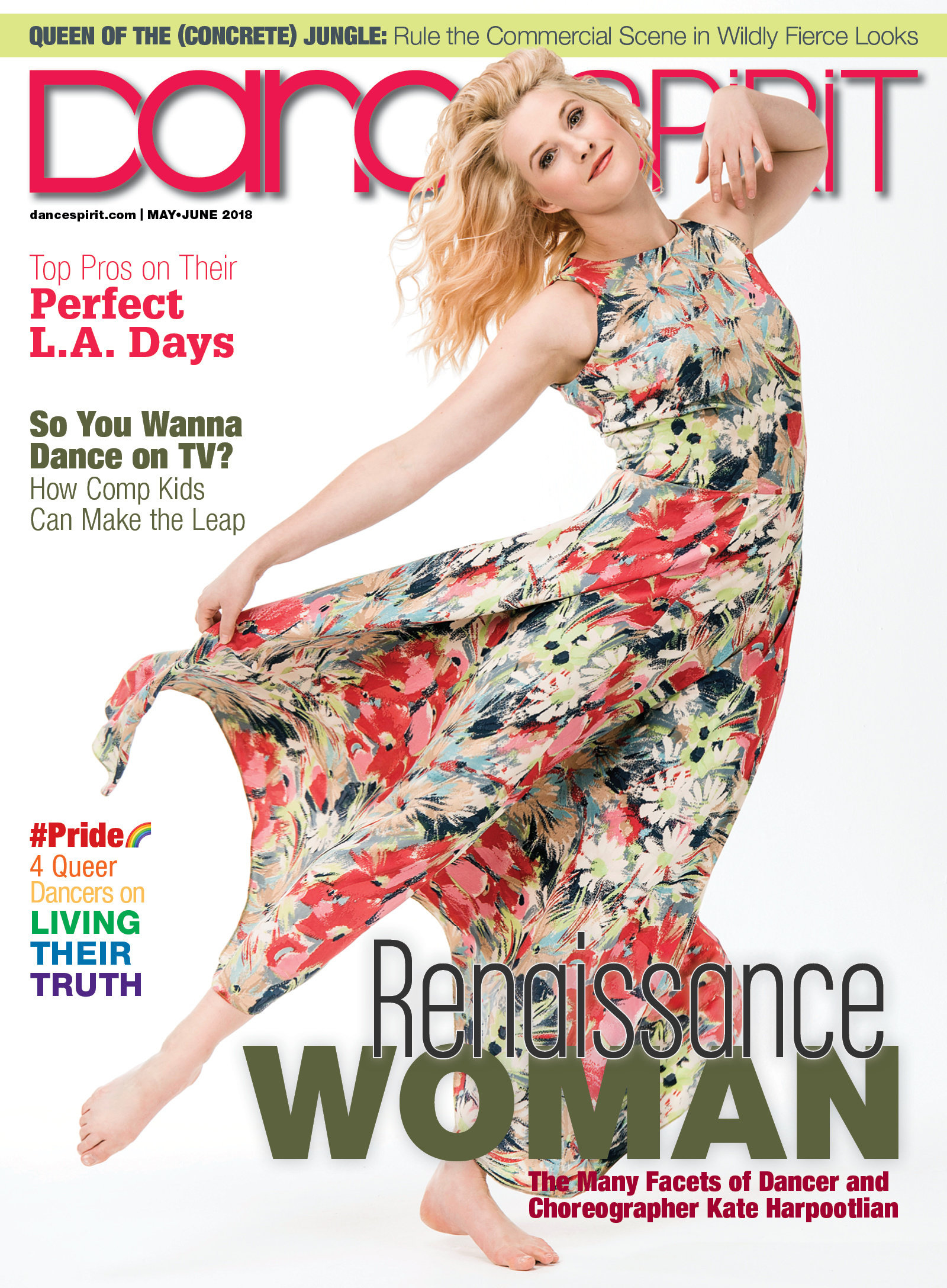 Get Dance Spirit in your inbox