Dec. 13, 2012 10:50AM EST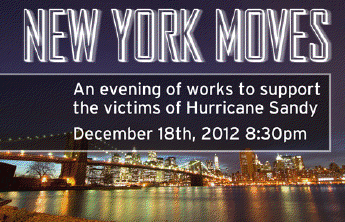 Last week, we gave Marylanders the heads-up about the Jam for Sandy, taking place this Saturday in Capitol Heights. Now there's a chance for New York dance lovers to give back to the Big Apple communities still reeling from Superstorm Sandy.
On Tuesday, December 18 at Manhattan Movement and Arts Center, more than a dozen New York-based choreographers will present works in a concert titled "New York Moves." 100% of proceeds from the evening's ticket sales will go to Sandy relief, specifically to the New York families affected by the storm.
It's a seriously impressive list of artists—including DS favorites Lauren Adams and Rhapsody James—which means it's pretty much guaranteed to be a great show, as well as a big-hearted one. Tickets are $15 ($12 for students); click here to get 'em, and to see the full list of choreographers.
Dec. 03, 2012 10:36AM EST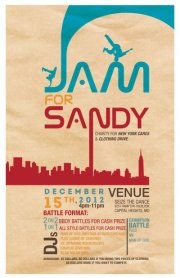 More than a month after Superstorm Sandy battered the East Coast, its effects are still being felt in hard-hit communities like Far Rockaway, Queens and the Jersey Shore. The good news is that relief efforts don't seem to be slacking, either.
Next Saturday, December 15, the Jam for Sandy at Seize the Dance gym in Capitol Heights, MD will provide an especially dance-friendly way to give back. Beginning at 4 pm, some of the East Coast's best dancers will be duking it out in 1 on 1 All Style and 2 on 2 B-Boy battles. You can sign up to compete or just come to watch—either way, the $7 entry fee paid by each participant will go directly to New York Cares. Alternatively, you can bring two articles of warm clothing to donate and pay a reduced entry fee.
There'll also be special exhibition battles, music spun by six DJs and food prepared by chef Bounme Phetdevone. Intrigued? Click here to find out more about the event.
Oct. 30, 2012 10:13AM EST
Most of us on the East Coast are still hunkered down trying to get through the last few hours of Superstorm Sandy. For those of you dealing with serious flooding, wind damage and power outages, our thoughts are with you.
But for the lucky ones—the ones who've just been cooped up inside for a while and are going stir-crazy—we have a little something to brighten your day.
Whenever a major storm like this hits, and news networks cover it for hours/days at a time, it's pretty much inevitable that a bunch of blockheads will show up behind the rain-spattered reporters in the field, hoping for a few seconds of local-TV fame. There was no shortage of those kinds of attention hogs yesterday. But a few crazies in Atlantic City took video-bombing to a different—and dancier—level, and it was kind of...wonderful? Maybe. Entertaining? definitely. (Smart? Definitely not.)
Check out the AC dancer dudes below. Stay safe, everyone!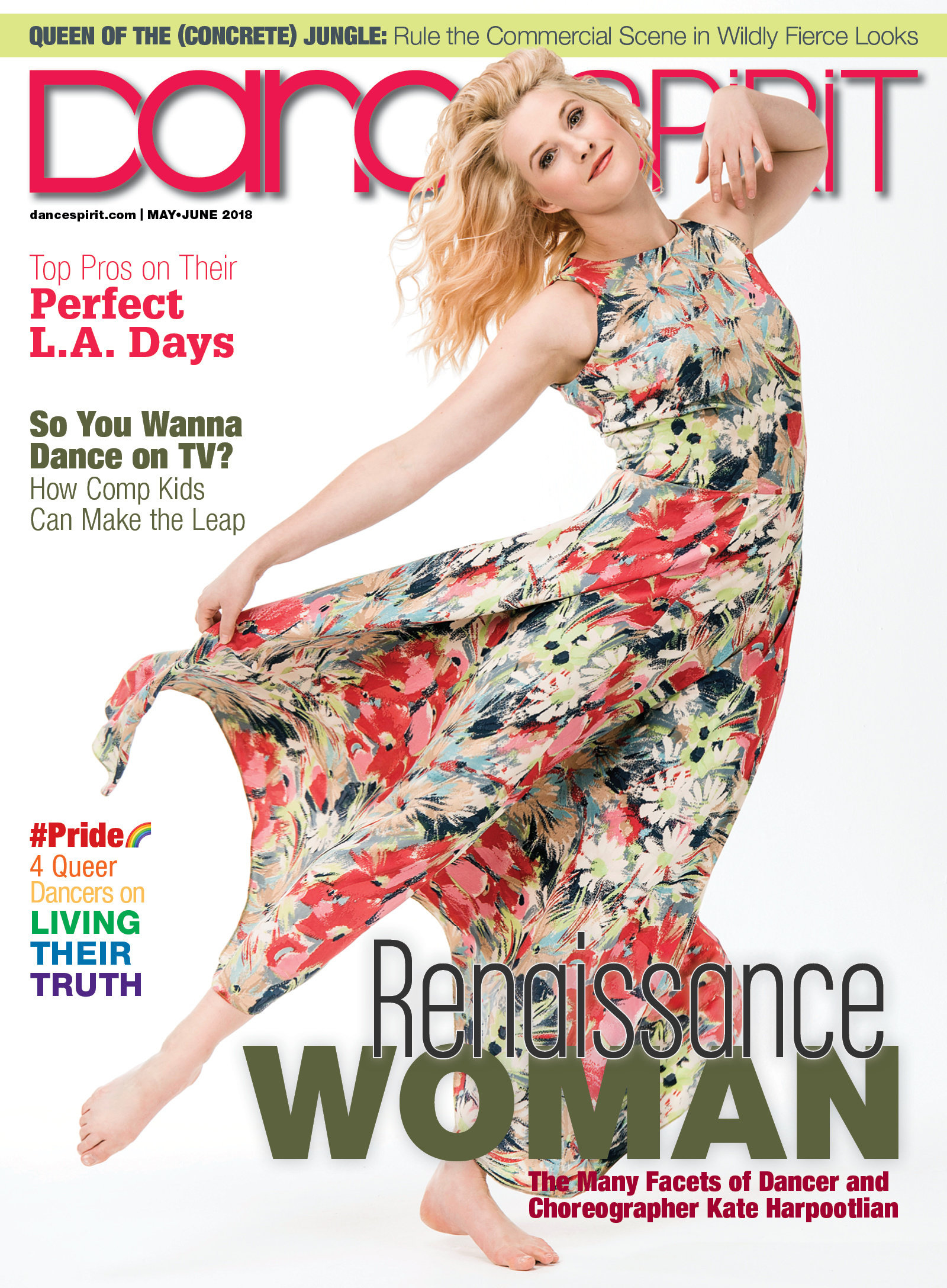 Get Dance Spirit in your inbox