Nutcracker is always a bit of a slog. But in the days between Christmas and New Year's? Ayyyyyyyy. Sure, the end of the run is in sight, but that also means you've already put your poor feet through dozens of shows. And without all the holly-jolliness of holiday shopping and cookie baking and present wrapping to distract you from how much your body hurts, YOUR BODY HURTS SO DARN MUCH.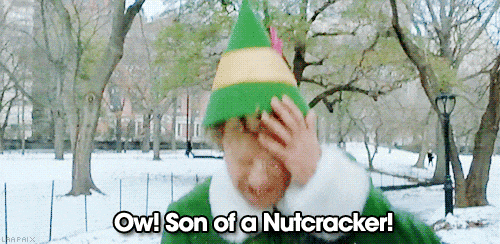 MOOD.
That's why we've rounded up our top five Nutcracker survival tips. Because you need them more this week than ever. Because with a little bit of self-care and a lotta bit of mental steeling, you can do it.
1. Eat smart. You need to fuel that aching instrument of yours properly! Try following former San Francisco Ballet and current Dutch National Ballet dancer Kristina Lind's Nutcracker diet, which involves lots of fish, fresh vegetables and healthy snacks.
2. But also, eat more cookies. Take a tip from former Boston Ballet and now American Ballet Theatre principal Jeffrey Cirio: Cookies are delicious, and boy, have you ever earned them.
3. Mix up your makeup. Have a little fun with it! Why not try out the SUPER big fake lashes for show #30? Or add a little shimmer to your skin for show #35? Boston Ballet principal Lia Cirio (yup, she and Jeff are siblings—so cute) is all about glitter: "I love getting to sparkle for the audience, especially the children."
4. Play a Nut brain game. When Kathryn Morgan was doing 40+ Nutcrackers a year with New York City Ballet, she and her castmates would fight the doldrums by thinking of a "theme" for each performance. "We might say, 'Tonight, everyone dance as your favorite Disney princess!' Or, 'Let's be kids playing in the snow on Christmas morning!' " How fun is that?
5. Remember that each and every show, someone in the audience is seeing ballet for the first time. More words of wisdom from Lia C: "Nutcracker helped me fall in love with ballet, and now I'm living my dream. Who knows–I could be helping someone else's dreams come true!"
Merde, all you special Snowflakes!
Nutcracker season is in full swing! We asked Boston Ballet principals (and siblings!) Lia and Jeffrey Cirio for their best tips about how to survive and thrive during the run of performances. Be sure to catch Boston Ballet's brand-new Nutcracker November 23-December 30.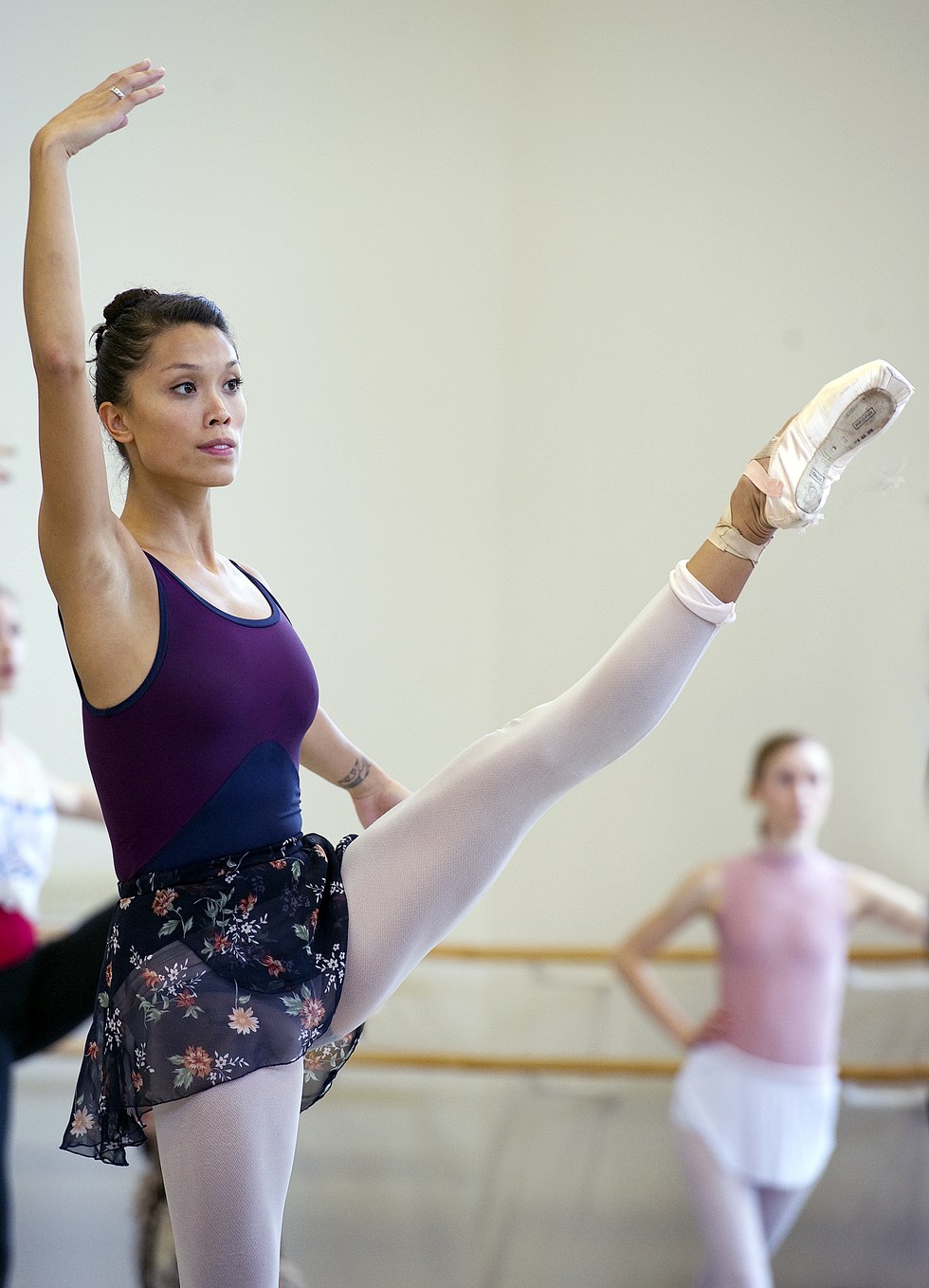 Dance Spirit: What's your favorite Nutcracker role to dance?
Lia Cirio: I know most dancers love Sugar Plum, which I enjoy, but I've always been more drawn to Dew Drop and the Snow Queen. Mainly because of the music--I feel like it flows through my body nicely.
Jeffrey Cirio: I don't really have a favorite--I like them all. I used to love to dance the Harlequin Doll role because I would be done after the first act!
DS: How do you fuel your body each day during the grueling season?
LC: During the Nutcracker season (and any other performance season) I eat bananas and drink coconut water to keep my body fueled with potassium.
JC: I just eat lots of food. Well, maybe I eat more cookies!
DS: How do you keep each performance fresh?
LC: It's always rough doing 40 or so shows, but I try to remember that every show is someone's first time seeing ballet and you have to make it special for them. Nutcracker helped me fall in love with ballet, and now I'm living my dream. Who knows--I could be helping someone else's dreams come true! I also try to appreciate the beautiful Tchaikovsky music.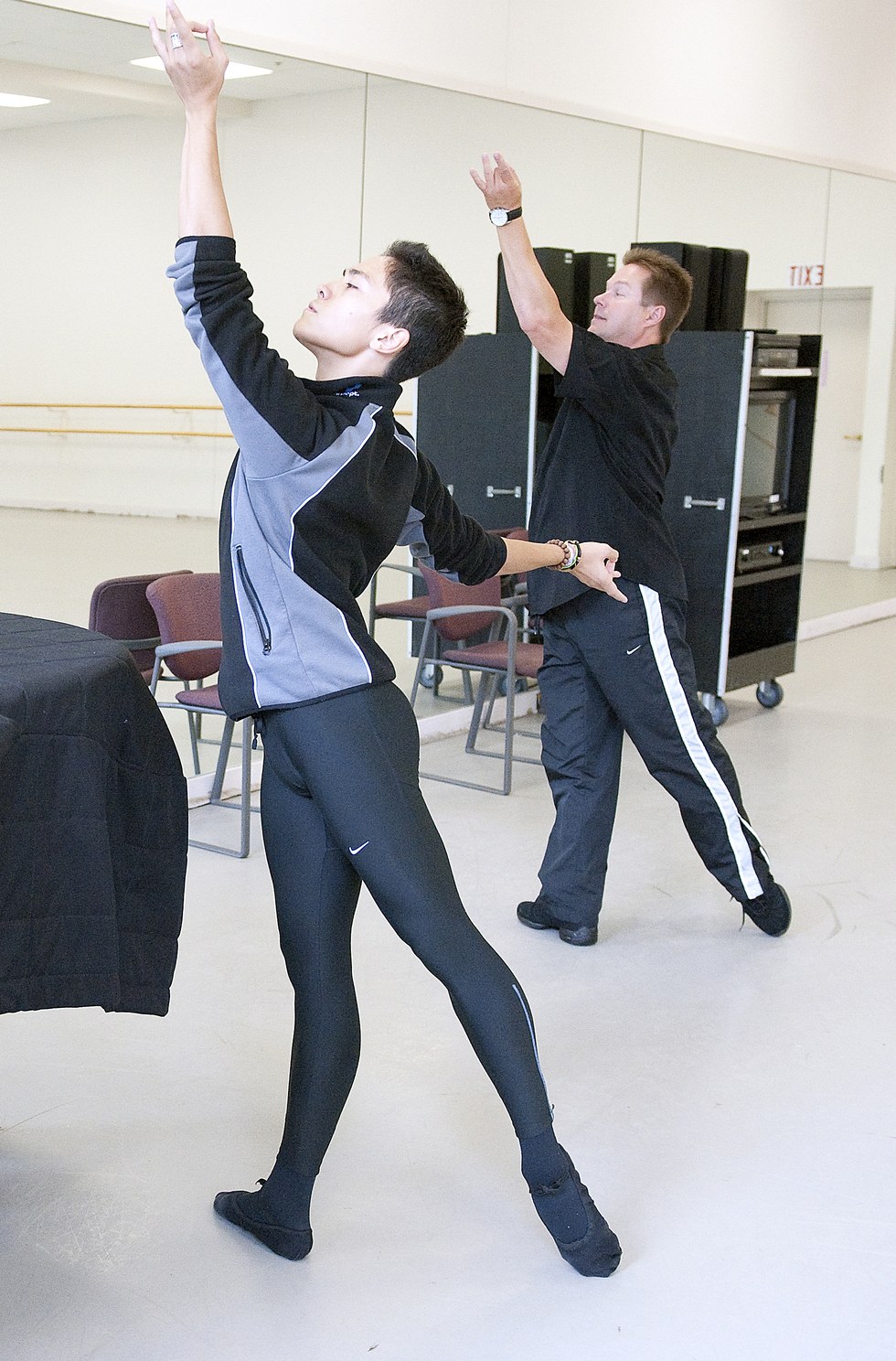 DS: What's the hardest part of Nutcracker season?
LC: Trudging through the snow! I can't tell you how many times I've had to walk through a blizzard and then dance Sugar Plum!
JC: When it's mid-season and you realize you still have 20 shows to go!
DS: What's the best part?
LC: Glitter! I love getting to sparkle for the audience, especially the children.
JC: The fact that it's Christmas. It's a wonderful time of year, filled with faith, love, family, friends and children.
DS: Is there anything you like to do outside of the theater to get into the holiday spirit?
LC: I love Christmas, so it's not hard for me to get into the spirit. I love shopping for gifts for my friends and family, but I also like to make gifts, whether they're scarves made out of t-shirts or zip-ups with painted designs. My friends and I also like to have tree-decorating parties while sipping hot apple cider.
DS: What's the key to a successful Nutcracker run?
JC: It's important to remember is that it's all about the children in the audience. We're there to bring them joy.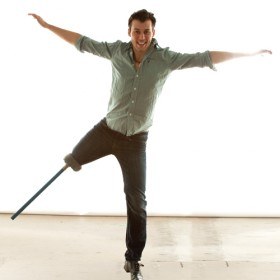 Evan's YouTube video had more than 12,500 hits at press time, but Evan didn't have any photos of himself dancing with his new leg! His pal Kyla Heinz took these exclusively for DS.
At 21 years old, Evan Ruggiero has the talent, drive and training to make it big on Broadway. The catch? He only has one leg. Seven months after Evan was diagnosed with osteosarcoma (bone cancer) at age 19, his right leg was amputated. Despite the loss, the Montclair State University student eventually returned to the studio to teach himself how to dance again—this time using a peg leg. (Evan also has a second prosthetic limb that he uses for walking.) Here Evan tells DS how he has kept his dreams alive, even after his amputation.
Dancing Kid
I started dancing in my hometown of Old Bridge, NJ, when I was 6 years old. It was just like that song from A Chorus Line—I saw my sister in dance class and said, "I can do that!"
Once I started lessons, I never wanted to stop. My teachers noticed that I had a particular talent for tap and encouraged me to audition for the New Jersey Tap Dance Ensemble's youth company when I was 11. (I joined the main company when I turned 18.) The youth ensemble put together shows for school kids and elderly people, in which we'd re-create some of the classic tap dance numbers from the 1920s and '30s. Once, we even got to perform at Lincoln Center in NYC, which was one of my favorite dance experiences as a kid. I also participated in every school musical I could and soon found myself hooked on musical theater.
Growing Aspirations
In high school, I started to think of possible careers and college majors. I couldn't see myself majoring in business or accounting. It occurred to me that all I wanted to do was perform. As graduation drew nearer, a professional career became more of a possibility.
After high school, I headed to the musical theater program at Montclair State University to get the training and education I'd need to go pro.
Diagnosis and Decisions
It wasn't long after my first college production, Crazy for You, that I received some life-changing news. I had been experiencing pain in my right leg, so I went to the doctor.
He took an X-ray and found a tumor, so he sent me to the hospital for a biopsy. The biopsy revealed that I had osteosarcoma, an aggressive bone cancer, in my leg. At first, I didn't know how to process the diagnosis. It was scary. I had just turned 19, and I thought I had this wonderful career in front of me. One of my greatest assets as a performer was my dancing, and to be told I had bone cancer was like hearing that all of my dreams might be over.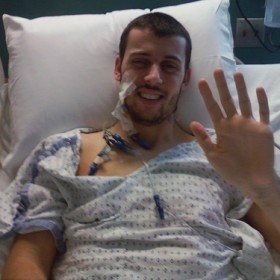 Evan in the hospital
Over the next seven months, I had 10 surgeries performed on my leg. It was a tough road that meant putting my education on hold temporarily while I focused on recovering. After the last surgery, my doctor broke some news I hoped I'd never hear: He needed to amputate my leg. I was angry and confused. I asked him, "Why?" Why would he put me through seven months of surgery if he was just going to amputate in the end? I'd based my life on tap dancing and now I thought I'd never be able to do it again.
Over the course of a four-hour conversation, the doctor helped me focus on the positive aspects of an amputation. He told me about the amputees that had participated in Paralympics and performed other major athletic feats. We talked about all the new technology that could enable me to use a prosthetic leg to dance. I watched videos of Clayton "Peg Leg" Bates, an amputee tapper in the 1930s and '40s, dancing on his prosthetic leg, which gave me hope that dancing could still be an option.
After my leg was removed, the pathology report revealed I would still need chemotherapy. That was a whole new war. Even though I knew it was for the best, those nine months of chemo felt like they were killing me. While going through chemotherapy, I made the decision to return to school. I just couldn't stay home another year.
Moving Forward
A few months after my chemo treatments ended, I started making progress with my mobility. I also started thinking more about the possibility of becoming a "peg leg" dancer. I worked with my prostheticist to design a second prosthetic peg-leg especially for dancing. In the summer of 2011, I finally felt strong enough to wear it and start trying to relearn how to tap dance.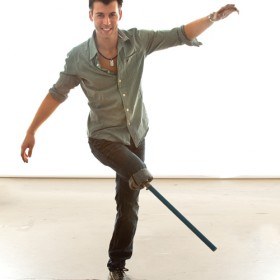 (Kyla Heinz)
First, I worked on getting a sense of the weight of the leg and how my body sits on it. (While my regular walking leg weighs nine pounds, my "dancing leg" weighs just half a pound.) Then, I started experimenting with ways to make different kinds of sounds with the leg and figuring out how quickly I could move it. Before long, I added heels with my left foot, then flaps and shuffles. I came up with a time step I could do with my peg leg that has become sort of my signature step. It's weird—all of the steps and rhythms came right back to me thanks to muscle memory, even though I was missing a leg. Eventually I was even able to do a double pullback!
A couple of weeks after I began working by myself in the studio, I started recording videos of my dancing so I could track my progress. My roommate persuaded me to put one of them online and within two weeks it had drawn almost 10,000 views. I'm still working on making my tap skills more advanced, mostly by focusing on sounds and syncopation. I know that some steps, like Maxie Fords, probably won't be possible with my peg leg, but that doesn't stop me from pushing to improve.
Future Ambitions
At the moment, I have my sights set on graduating college. Cancer treatments kept me out of school for quite a while, but I'm back full-time now, with plans to graduate as soon as possible. I never changed my major and I still have the same long-term goal as before the amputation: to work on Broadway or in another part of the performance industry. Whatever I end up doing, I'll do it to the best of my abilities.
The most important thing I learned while battling osteosarcoma was not to live life casually or take anything for granted. Thanks to the overwhelming support and strength of my family and friends, I'm prepared to live each day to the fullest, no matter what the future holds.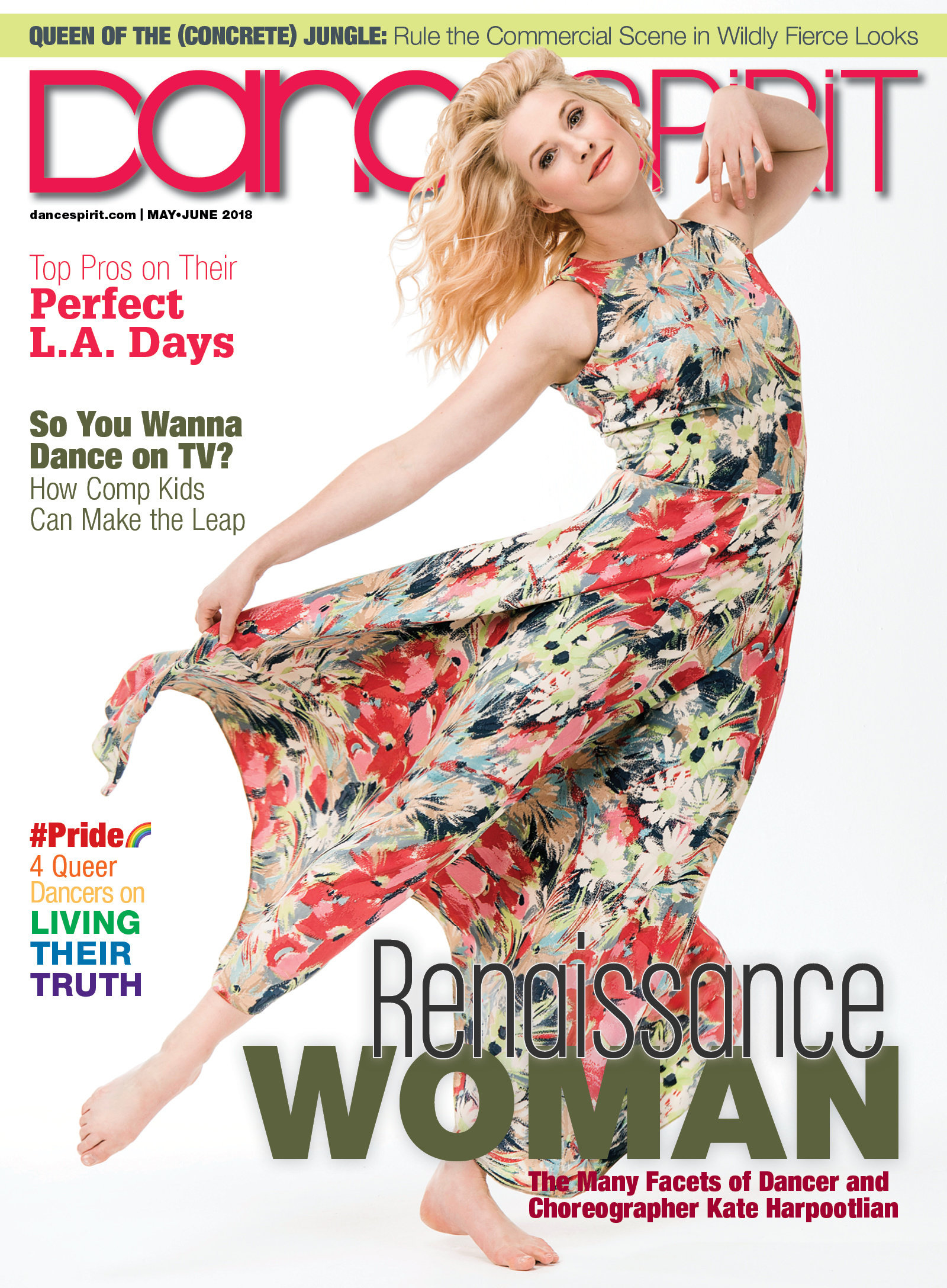 Get Dance Spirit in your inbox