Trae Patton/NBC
Week 2 of Misty Copeland as guest judge, week 2 of merciless cuts...How can the final episodes of "World of Dance" possibly live up to the sheer dramaaaaaaaaa of last night's episode? Well, based on the nail-biting results dished out by Copeland and Co. last night, the competition is only going to get fiercer from here. Without further ado, last night's results, as told by Kween Misty.
Keep reading...
Show less
How To
Oct. 01, 2013 03:00PM EST
Want to land a spot with Gallim Dance or Alonzo King LINES Ballet? You'd better head to modern class. But if you're new to the style, don't freak out! Just as ballet relies on a specific vocabulary, much of modern choreography also stems from a group of fundamental movements. DS spoke with master teachers to give you a leg up on three that are at the heart of the style.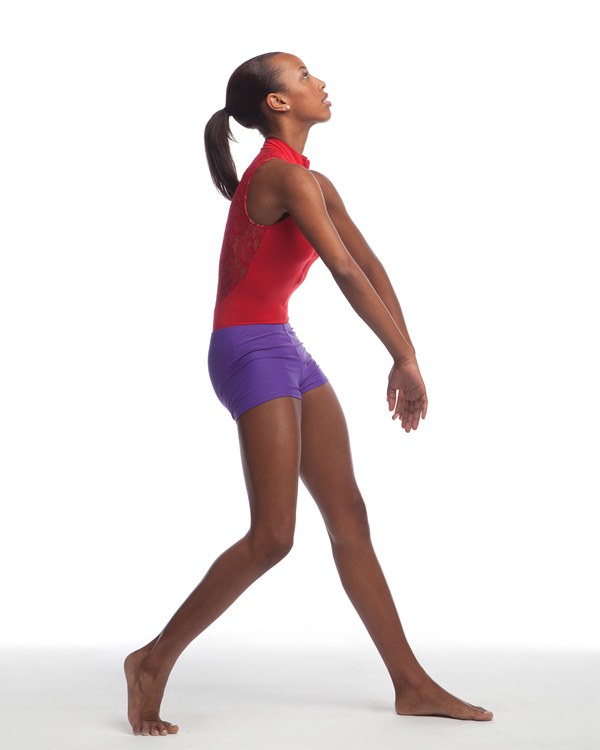 THE CONTRACTION
Origins: Always partnered with a release, the contraction is the core of Martha Graham's technique.
Who uses it today: The Martha Graham Dance Company, and choreographers including Ohad Naharin, Paul Taylor, Mark Dendy and Pascal Rioult. You'll also see it in jazz classes and in the works of experimental ballet companies, like Complexions Contemporary Ballet.
DO breathe with the movement. Exhale as you contract and inhale as you release.
DON'T crunch your spine as you contract. "The sacrum [at the base of the spine] moves backward as your upper body moves forward, keeping length in your body," says Marcus Schulkind, former member of Batsheva Dance Company and founding director of the Green Street Studios center for dance near Boston. He adds that it may help to imagine contracting in a bathtub: "You'd displace the water forward and backward, not up and down."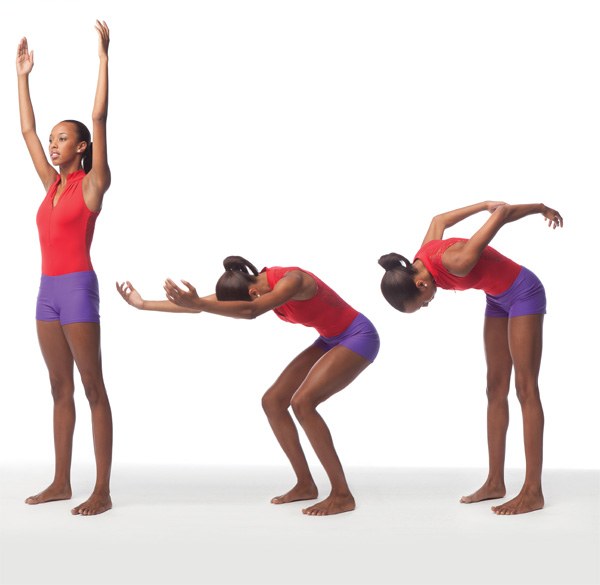 THE SWING
Origins: Stemming from the work of modern dance pioneer Doris Humphrey, the swing epitomizes the fall-and-recovery philosophy of the José Limón technique. (Limón was one of Humphrey's students.)
Who uses it today: The Limón Dance Company, and choreographers including Mark Morris, Lar Lubovitch, Larry Keigwin and Trey McIntyre.
DO release your neck. "When people are afraid or insecure, they tend to tighten their necks to feel control," says Alan Danielson, director of the Limón School in NYC. "Some techniques are based on shapes, but this is rooted in the sense of motion. You need to allow gravity to take hold of your body."
DON'T break the flow of movement. "Think of a basketball bouncing," Danielson says. "It doesn't stop at the top or the bottom."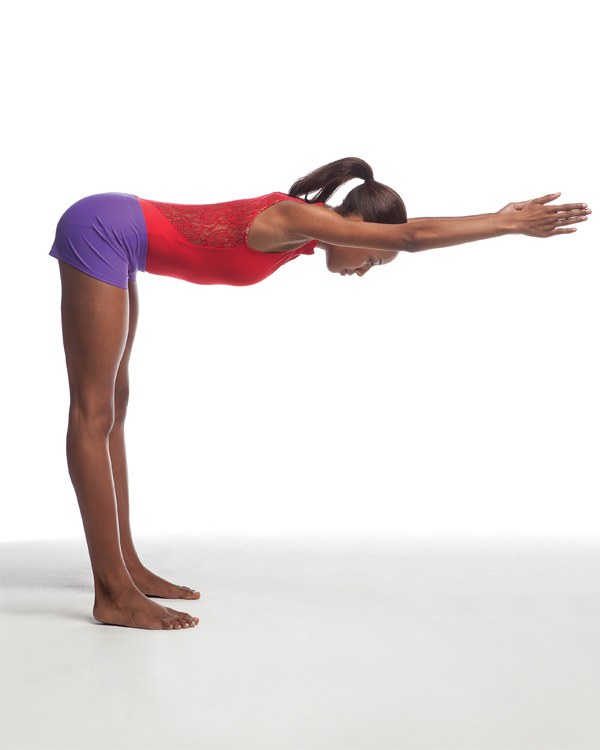 The Flat-Back
Origins: A major part of Lester Horton's technique, flat-back exercises are performed in a series at the beginning of a Horton class to mobilize your hips, stretch your hamstrings and stabilize your core.
Who uses it today: Primarily incorporated into choreography by Alvin Ailey (who was Horton's student), it's prominent in jazz classes, too.
DO start with your feet parallel and hip distance apart, advises JoLea Maffei, who teaches Horton at Steps on Broadway in NYC. Hinge from your hips and keep your weight over the balls of your feet.
DON'T release your rib cage. "Keep the torso long so your ribs are controlled in the body, not dropping towards the floor," Maffei says.
Jenny Dalzell is an associate editor at Dance Magazine.
Photography by Erin Baiano
Musical Theater
Nov. 14, 2012 08:20AM EST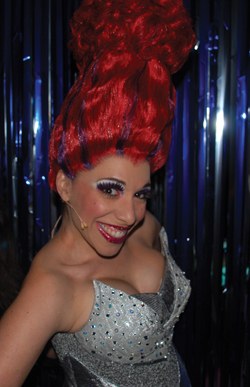 Ellyn Marie Marsh, ready to take the stage in Priscilla, Queen of the Desert
Imagine you're a swing in a Broadway show. You're backstage with nine minutes until the curtain rises. You think you don't have to go on tonight, but suddenly you hear that someone in the cast is sick and needs you to take her place—immediately! Luckily, you know all the ladies' ensemble roles, so you rush into hair and makeup and step in to save the show. Sound exciting? For a swing, it's just a regular day.
Swings are the superheroes of Broadway. Like understudies, they learn multiple parts in a show so they can step up whenever there's a man down. But while understudies usually perform an ensemble position and fill in when needed for one or two leading roles, a swing stands patiently backstage at the ready, having learned up to eight ensemble tracks.
"It's the hardest job on Broadway. Period," says Ellyn Marie Marsh, who swung six very different tracks in Priscilla, Queen of the Desert. At times, she found herself going on for five different parts in a five-show weekend. She's even had to perform two tracks at once, alternating characters from one scene to the next. "When that happens, it's like having multiple personalities," she says.
Ready for Anything
When swings aren't busy saving the day, they spend a lot of time preparing for every possible onstage scenario. Most shows have one to three female swings and one to three male swings, depending on the size of the ensemble. They arrive at the theater half an hour before show time, just like other performers. Then, they wait. In some musicals, swings sing into offstage microphones during the show, adding their voices to the mix, while in others they're free to read, train or work on personal projects. But until a swing feels confident with every nuance of each part she covers, she's likely standing just offstage, analyzing one performer at a time.
Even if the performance is already in progress, swings can be called on at any moment, and they perform more often than you'd think. In addition to filling in on a last-minute sick day, swings also cover for cast mates on vacation, vocal rest or injury leave, or for understudies who move up into a leading role. "When I swung West Side Story, I'd go on for six weeks straight, and then I might be off for two," says Lauralyn McClelland, who's also been a swing for Rock of Ages and Dirty Dancing.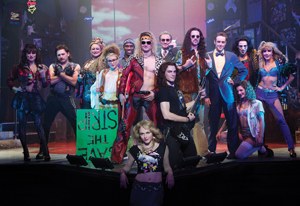 The cast of Rock of Ages (Joan Marcus)
Cues and Props and Quick Changes, Oh My!
As any musical theater pro will tell you, the ability to perform several different versions of the same show is a talent some seem to be born with. "Some performers are just cut out to be swings," says Mark Dancewicz, an ensemble member who understudies the role of Pepper in Mamma Mia! "There's a confidence there."
Andy Blankenbuehler, director and choreographer of Bring It On: The Musical, looks for specific qualities when casting a swing. "Swings have to learn quickly and have a mathematical mind," he says. "Plus, they have to be strong emotionally, because it's grueling."
Even a seasoned swing like Lauralyn admits to having felt overwhelmed. "Dirty Dancing has about 14 dance numbers, and each couple has its own set of choreography for each one. It was like learning 80-something dance numbers," she says. On top of that, she had
to memorize traffic patterns, specific blocking and even backstage choreography, including quick changes and prop pickup locations. "I had to hone in on one person at a time and learn that one track before I could move on to anybody else," she says. Generally, swings attend rehearsals and practice on the side, but they have the freedom (and responsibility) to teach themselves the show.
Swings do have a secret weapon: their show notebooks. "Everyone has a different system," Ellyn says. "I used a binder with a separate divider for each part. My dresser would hold it for me during the show, in case I needed to double-check." Lauralyn creates a large binder as well, and also makes small review sheets for each role to carry backstage. Once it's all written down, Lauralyn and Ellyn must translate that writing to the stage with little notice and less onstage rehearsal time.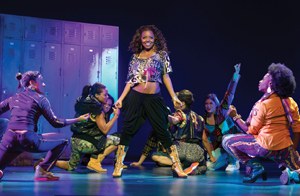 Bring It On: The Musical (Joan Marcus)
The Hard Part
Though learning the show and staying prepared are huge responsibilities, for some swings, those aren't the trickiest parts. "I don't know if everyone would admit this, but it can be really hard to take a backseat on the big things, like taking a bow on opening night," Ellyn says. "I was there and I was a part of the show, but I didn't get to bow." Swings also aren't guaranteed  opportunities like performing at the Tony Awards or singing on the cast album.
For Lauralyn, it was hard to stand back on off-nights and watch others doing what she loves to do. But she also says swinging a few shows a week in Rock of Ages was the perfect way for her to ease back into performing after an injury. "It's a good position to hold, because you know just about everything in the show," she says. "A lot of swings are dance captains, because they know the different parts already." There are also other perks, like a higher pay rate than ensemble members earn.
In the end, swings are some of the most valuable cast members in a show. So valuable, in fact, that it's difficult for a good swing to transition into a regular role. "It's easier for choreographers and directors to teach someone new one track, rather than five," Lauralyn says. But Blankenbuehler says swings are often headed towards bigger things. "Because of their mindset and ability to organize thought, many swings are working their way up to becoming choreographers," he says. "They're offstage watching the cast every night, giving notes and problem-solving. Developing this skill set is like being a choreographer-in-training."
In the meantime, swings are the glue that holds a Broadway cast together. "Swings literally keep the show open," Blankenbuehler says. "There are scenarios every week where we wouldn't go on if there weren't someone there to swing. In show business, real life never stops."
Mar. 27, 2012 11:37AM EST
In a little more than a minute and a half, this video takes you through a hundred years in British style—and dance. It zooms from Charleston-ing '20s flappers to preppy '50s swing babies to punked-out children of the '80s. Created last year to announce the opening of Westfield Stratford City shopping center in London, it's a clever bit of filmmaking that's especially great because it puts dance right where it should be: at the center of it all, as important to each era as the clothes were. Check it out!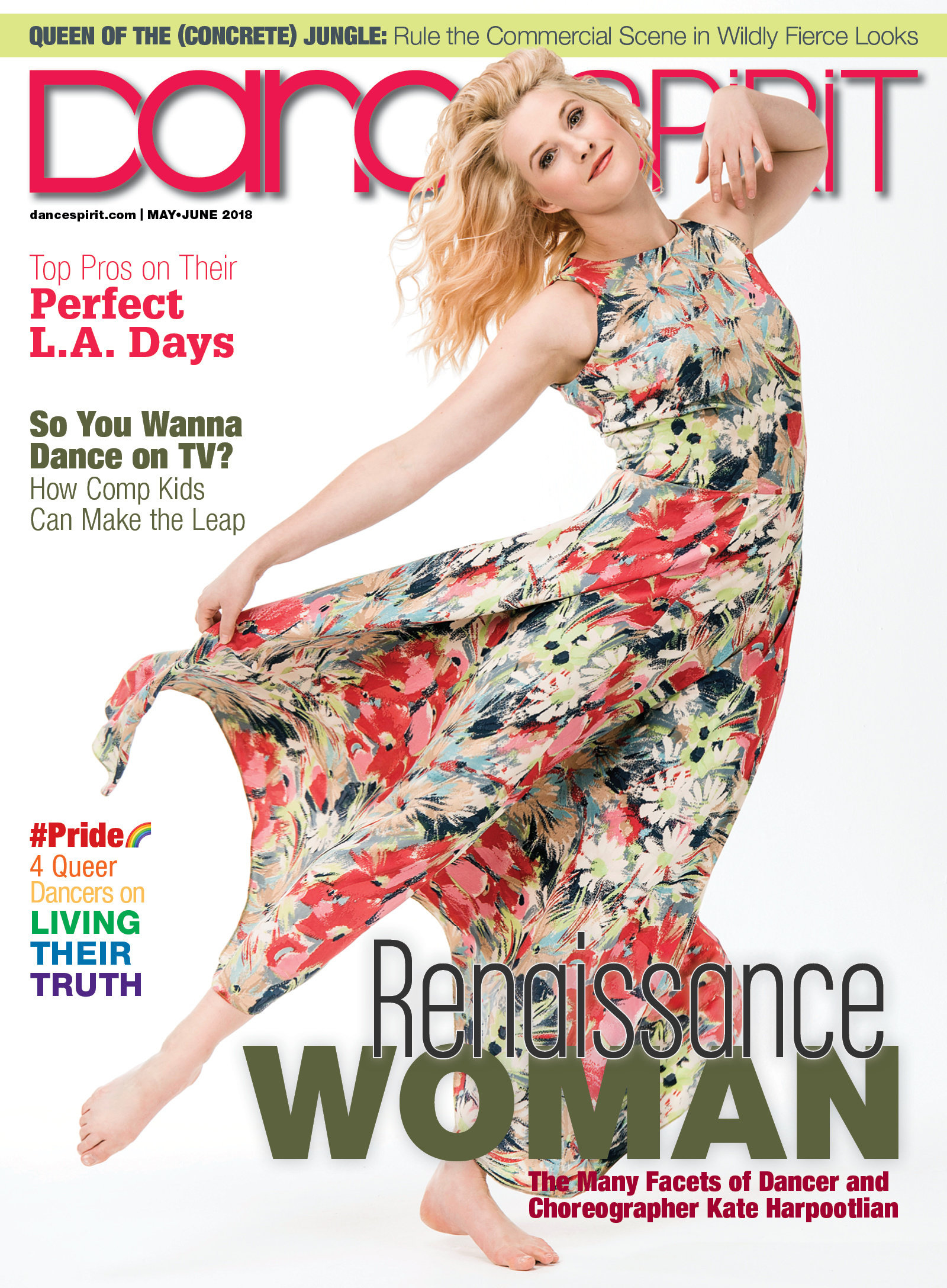 Get Dance Spirit in your inbox