Popular
Aug. 30, 2017 01:12PM EST
George Balanchine (via Instagram, @nycballet)
There's so much history in the ballet world! Some of the dances that are being performed today date back to a century ago, and you wouldn't know it if you didn't study it. It's important to know the origin of the companies and choreography we've come to know and love. The following are nine legendary ballet dancers who've achieved a lot of success and created many opportunities in the ballet world.
Keep reading...
Show less
Like pretty much everybody in the dance world, we worship legendary ballerina Sylvie Guillem. Yes, she was one of the most astounding technicians ever to grace the stage—right up until her retirement, last year, at the age of 50 (!). But she's also a thoughtful, engaged, perpetually outspoken artist. Her extraordinary mind is as compelling as her extraordinary body.
Toward the end of her dance career, Guillem became a spirited voice for environmental activism, railing against companies that "want to play God and control nature," as she told The Australian. Now, she and PETA have created a video explaining why Guillem decided to "raise the barre for animals" by going vegan. "Animals feel pain and love and joy, just as humans do," she says. "It's not normal to raise animals to kill them and eat them, not when you don't need it...Some of them don't even feel the fresh air. They don't see the light."
The video features lovely shots of Guillem, who's still in phenomenal dance shape, putting The Body through its paces at the barre...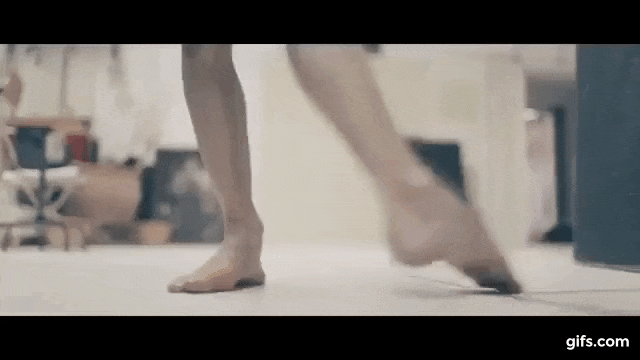 ...as well as footage of her cuddling with her two dogs.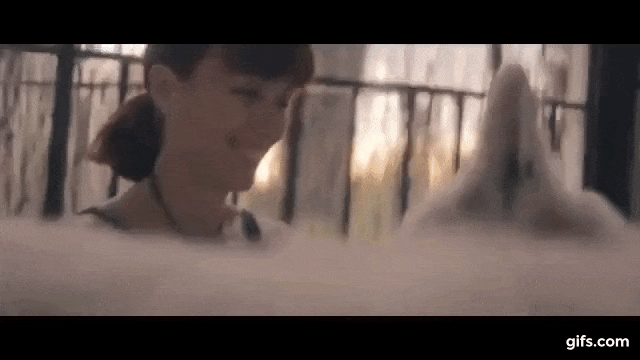 And she shares a sentiment that gets at what drives every activist: "A drop of water can't stop a fire alone, but a drop of water, plus another one, plus another one, then you have the rain, and the rain can stop the fire."
Watch the whole thing:
May. 08, 2012 03:12PM EST
How amazing is the treasure trove of dance videos available online? This morning, DS editor Michael Bailey stumbled upon a gem: Clips of superstar ballerina Svetlana Zakharova as a 16-year-old student at the Vaganova Academy (she begins on the left—and sorry, embedding has been disabled):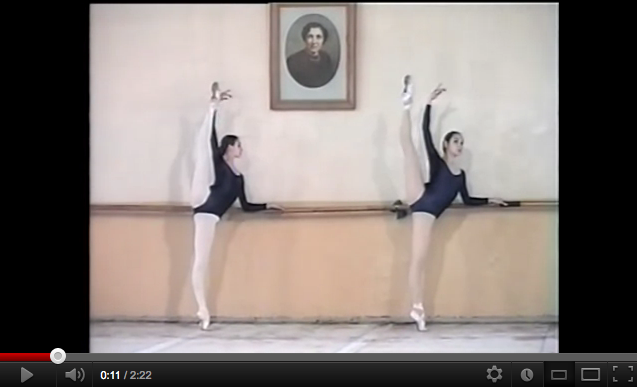 It's incredible! So young, and already so polished. It's clear she's going to be a beautiful artist.
And that got me thinking: What other "before they were stars" videos are out there? Plenty, it turns out. (Unfortunately, embedding has been disabled for most of them—but I PROMISE they're worth the click-through.)
Here's one of 14-year-old Sylvie Guillem—front and center—at the Paris Opéra Ballet School. She'd only been training for 3 years at this point!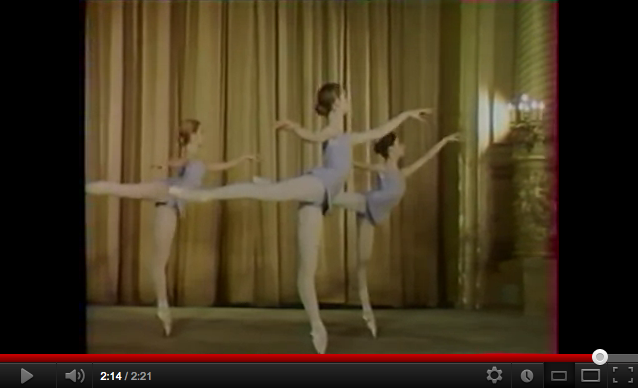 Old competition videos also provide great peeks at famous-ballerinas-to-be. How cute is current Royal Ballet principal Alina Cojocaru in this clip from the Prix de Lausanne? (She was 15. And she won.)
And here's international superstar Diana Vishneva as a 17-year-old Prix competitor: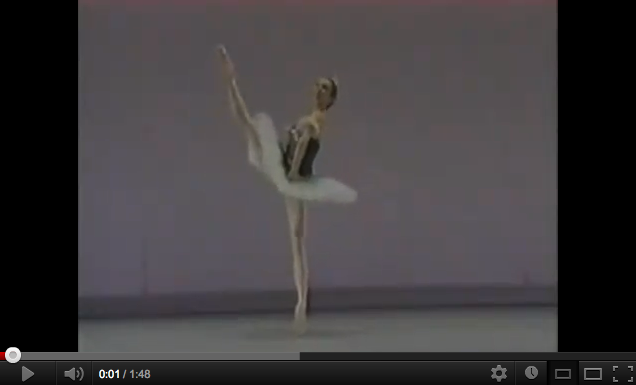 Those legs! That panache!
There's something irresistible about these videos. They show us a more vulnerable (and adorable) side of dancers we know as mature artists, for one. But you can also see the seeds of greatness in these students. I'm not just talking about their natural gifts, though yes, all of them hit the genetic lottery. I'm talking about star power—that magical, ineffable quality. Even as teenagers, they've got it.
May. 02, 2012 03:51PM EST
Nothing says "dancer" like a borderline-unhealthy obsession with feet—beautiful, pointy, archy feet. Ballet dancers are particularly foot-centric. In fact, some serious bunheads (*cough cough* 15-year-old me *cough*) pride themselves on their ability to identify a dancer solely by her feet.
Well, I'm putting you all to the test. Below are the feet of four famously foot-tastic ballerinas: Paloma Herrera, Svetlana Zakharova, Alessandra Ferri, and Sylvie Guillem. Can you guess which drool-worthy tootsies belong to which dancer?
(Experiencing the agony of de feet? Click here for the answers!)
1)

2)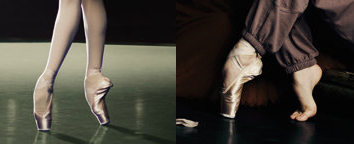 3)

4)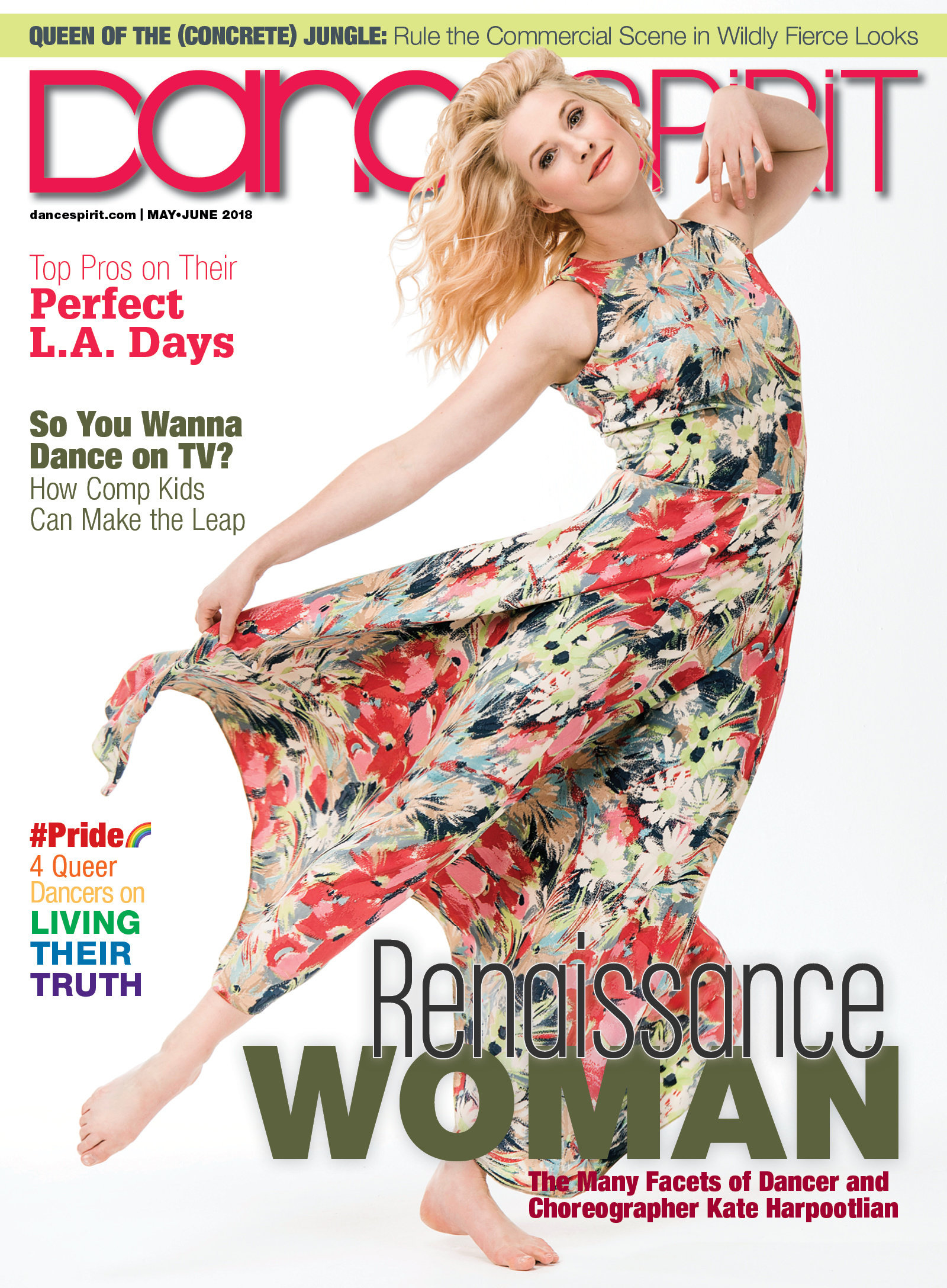 Get Dance Spirit in your inbox